Leather Trifold Wallet for Men
Our full grain Leather Trifold Wallet for men is handmade from American Bison leather and made in USA. It has turned and rolled edges and is sewn with extra strong thread, to increase durability and longevity. Our mens leather trifold wallet often lasts at least 2 or 3 times longer than a drug store wallet or high fashion wallet. The durable leather in this mens trifold wallet makes it wear like iron. And while it's durable and strong, this handmade wallet is still thin enough to easily fit in your pocket! The Buffalo Leather Three Fold Wallet is smooth and comfortable because no one likes a rigid wallet. American made wallets don't get better than this! Our Buffalo Leather Wallets are Made in USA and built to last.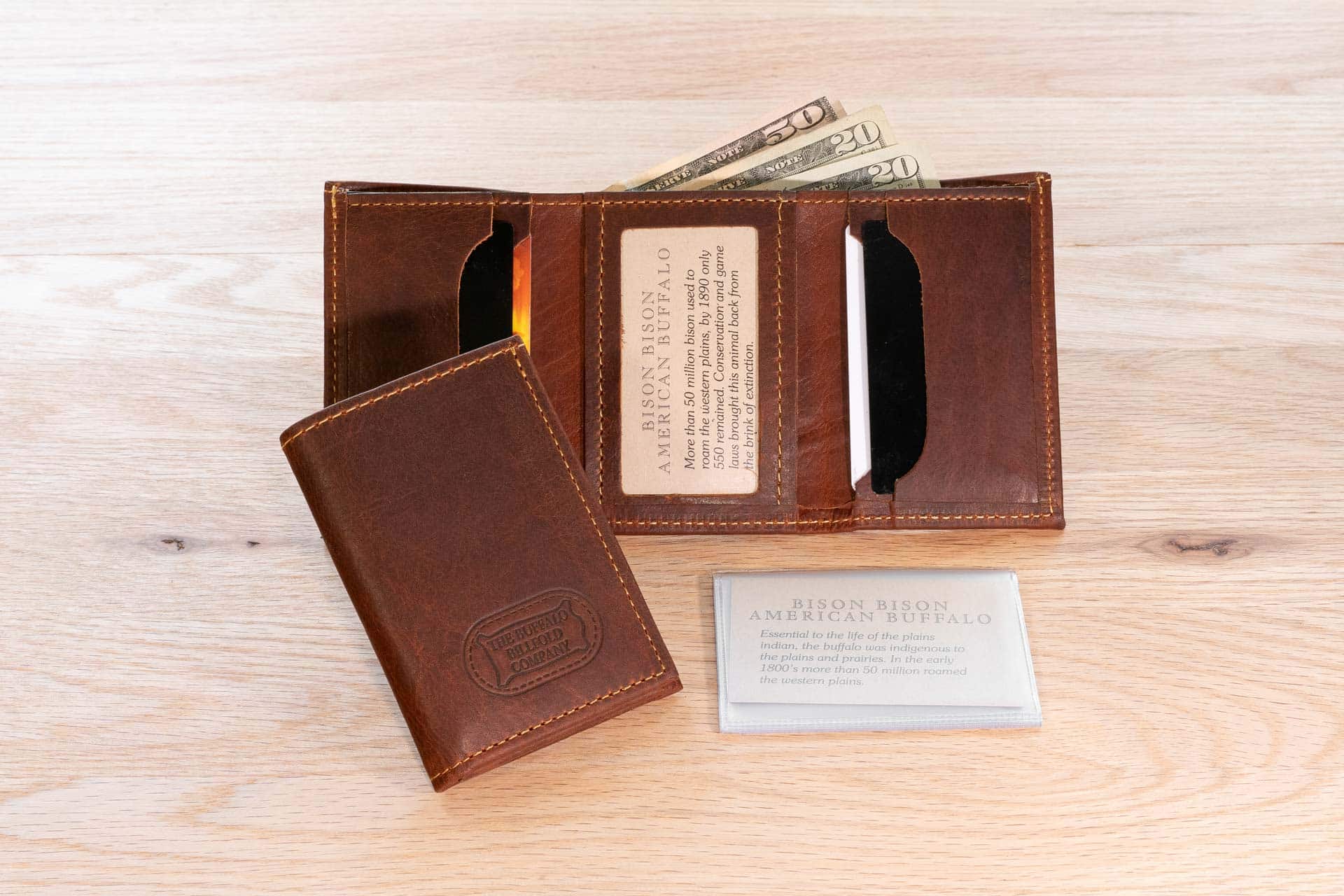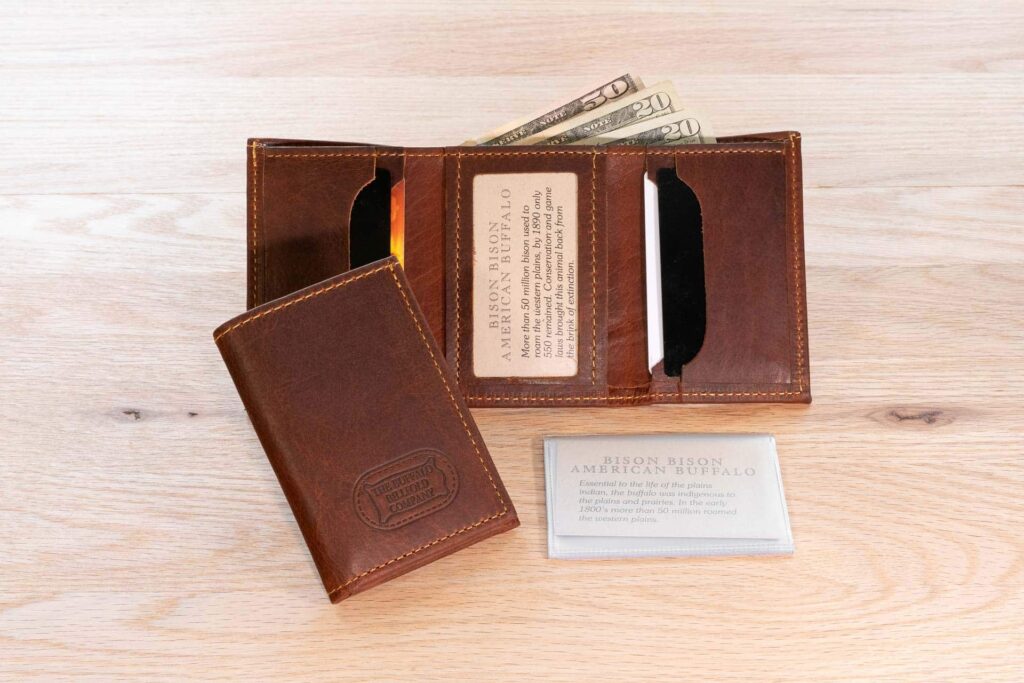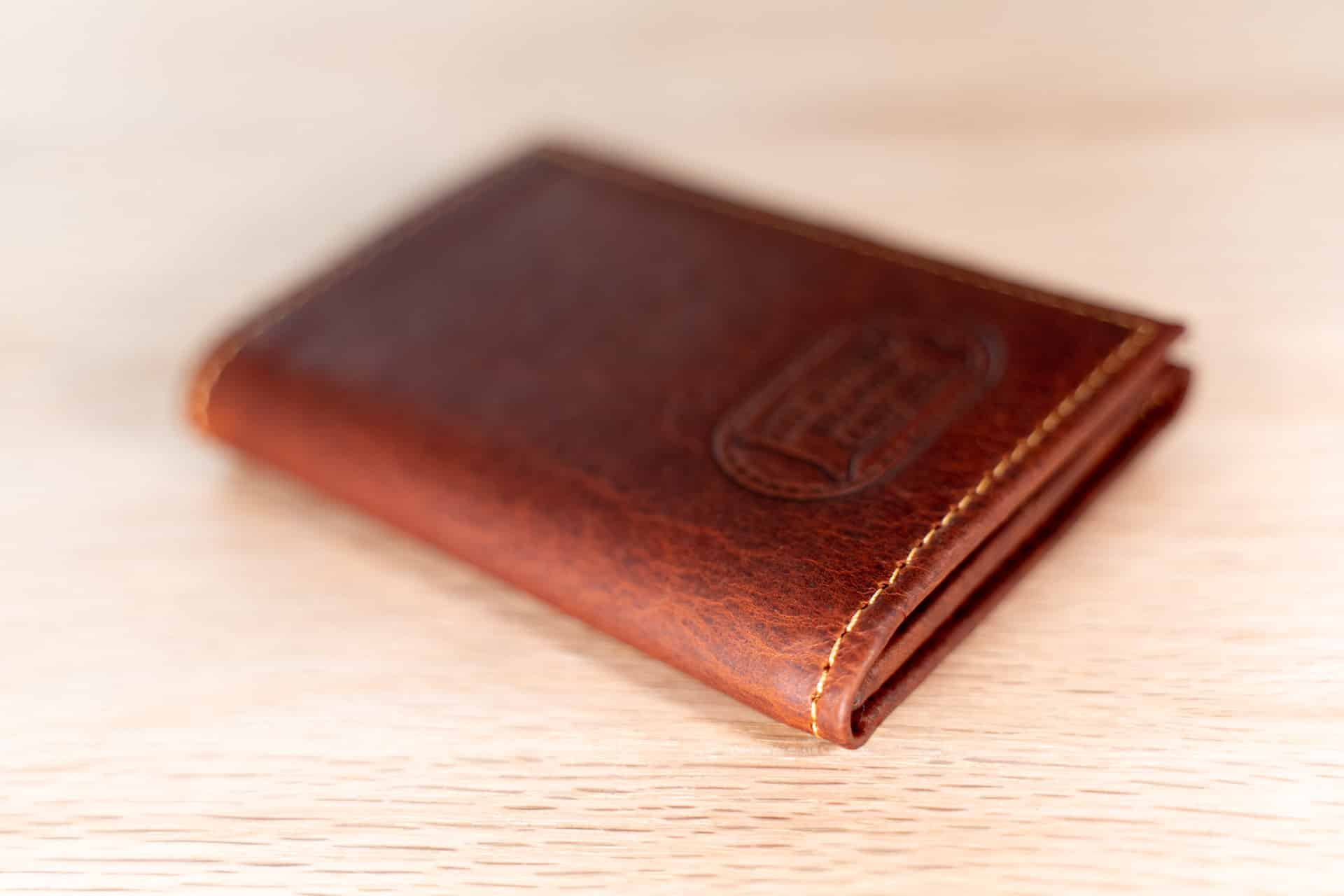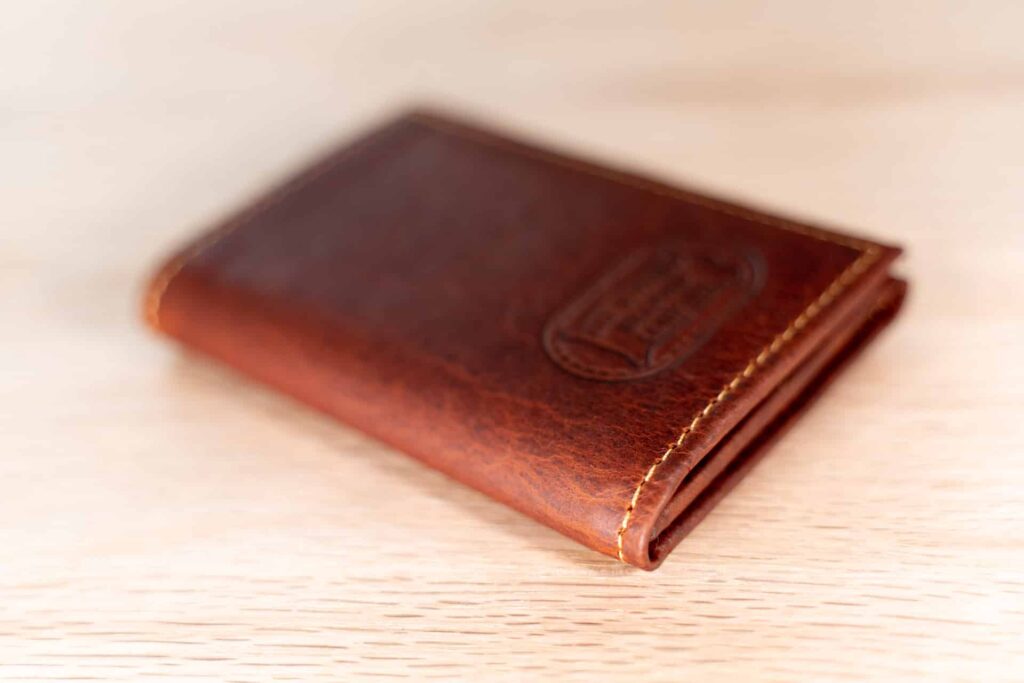 Made in USA
Our handmade leather wallets are a point of pride for us because we make every last piece of them. Our leather smiths assemble the leather three fold billfold in our workshop in Worthington, MN. The expert stitching, hand rolled edges, fine quality solid leather, and unique design are all part of what makes this leather wallet a great American made wallet. Our wallets are 100% Made in USA.
Full Grain Leather Trifold Wallet
We use full grain leather to make this trifold wallet because it's the strongest and most durable type of leather available. It means we don't sand and buff the leather to create an artificually smooth surface. Your wallet will develop a patina and become naturally smooth as you use it. This natural patina means that your wallet will be smooth, but also very strong.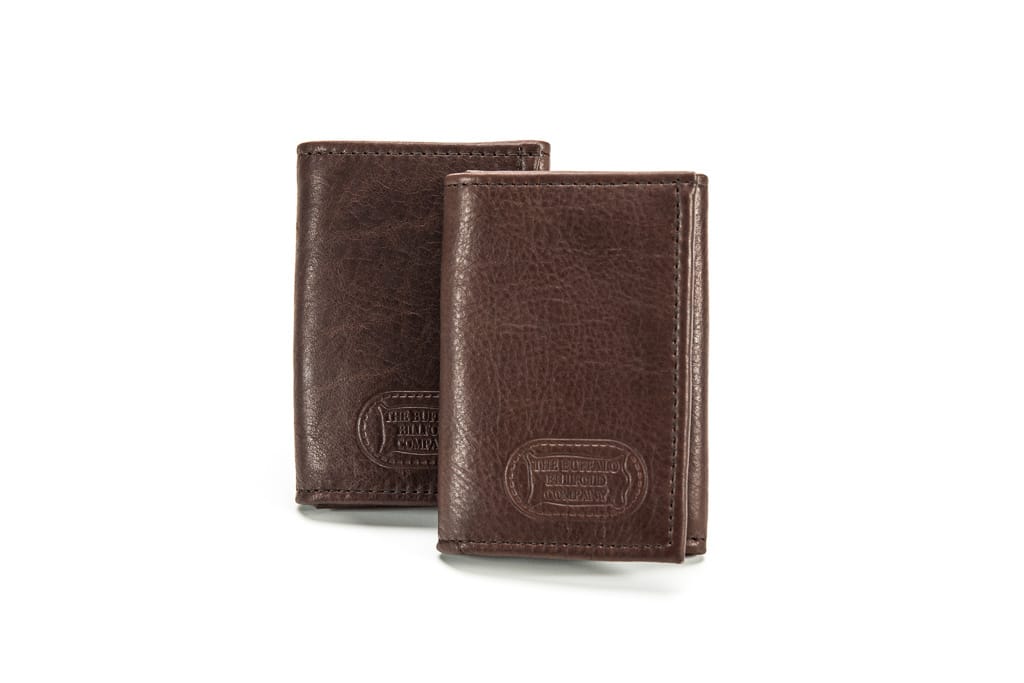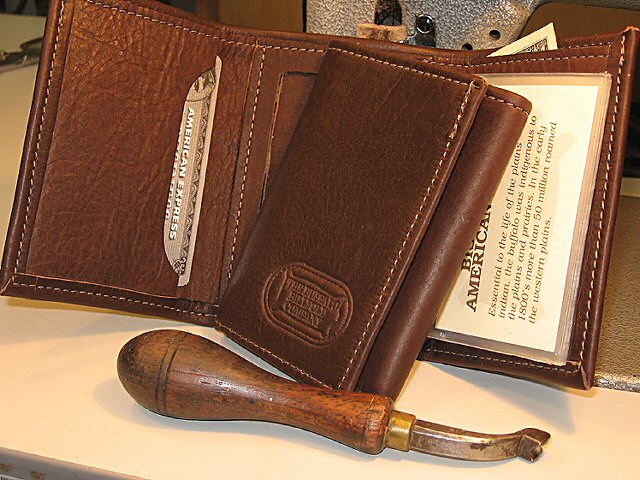 Real American Bison Leather
This mens trifold wallet is handcrafted from real American Bison leather. Don't be fooled by other sites selling water buffalo wallets! We have some of the best leather available because we create it using our own tanning recipes. We've perfected these tanning recipes over half a century. We hand pick the leather used in each part of your mens trifold wallet because each piece of leather is unique and stretches, or doesn't stretch, in different ways. A computer can't pick leather for a wallet the same way as a human can!
ID Window
Our mens three fold wallet features an ID window because we know life is easier when you can show your ID quickly. With this handmade mens wallet it's quick and easy to flip open this wallet to show your ID.