Handmade Leather Front Pocket Wallet
The Buffalo Leather Front Pocket Wallet Card Case cuts out the bulk of a conventional wallet or billfold with its minimalist design. And it still keeps cards organized and easily accessible. It's our smallest wallet and can be used as a front pocket wallet or breast pocket wallet. This compact wallet features five pockets for credit/debit cards: two on the front, two on the back, and a center pocket. No large bill pockets, no coin purses, no frills. Just pure and simple functionality for the modern world.
Take this compact wallet for traveling light, or use it in addition to a wallet if you have an ever growing number of membership cards. Measuring in at just 4.25 x 2.75 in, the wallet fits perfectly in your front pocket. It works great with purses too! Our Front Pocket Wallet Card Case is everything you need and nothing that you don't. Handcrafted from American Bison and Made in the USA.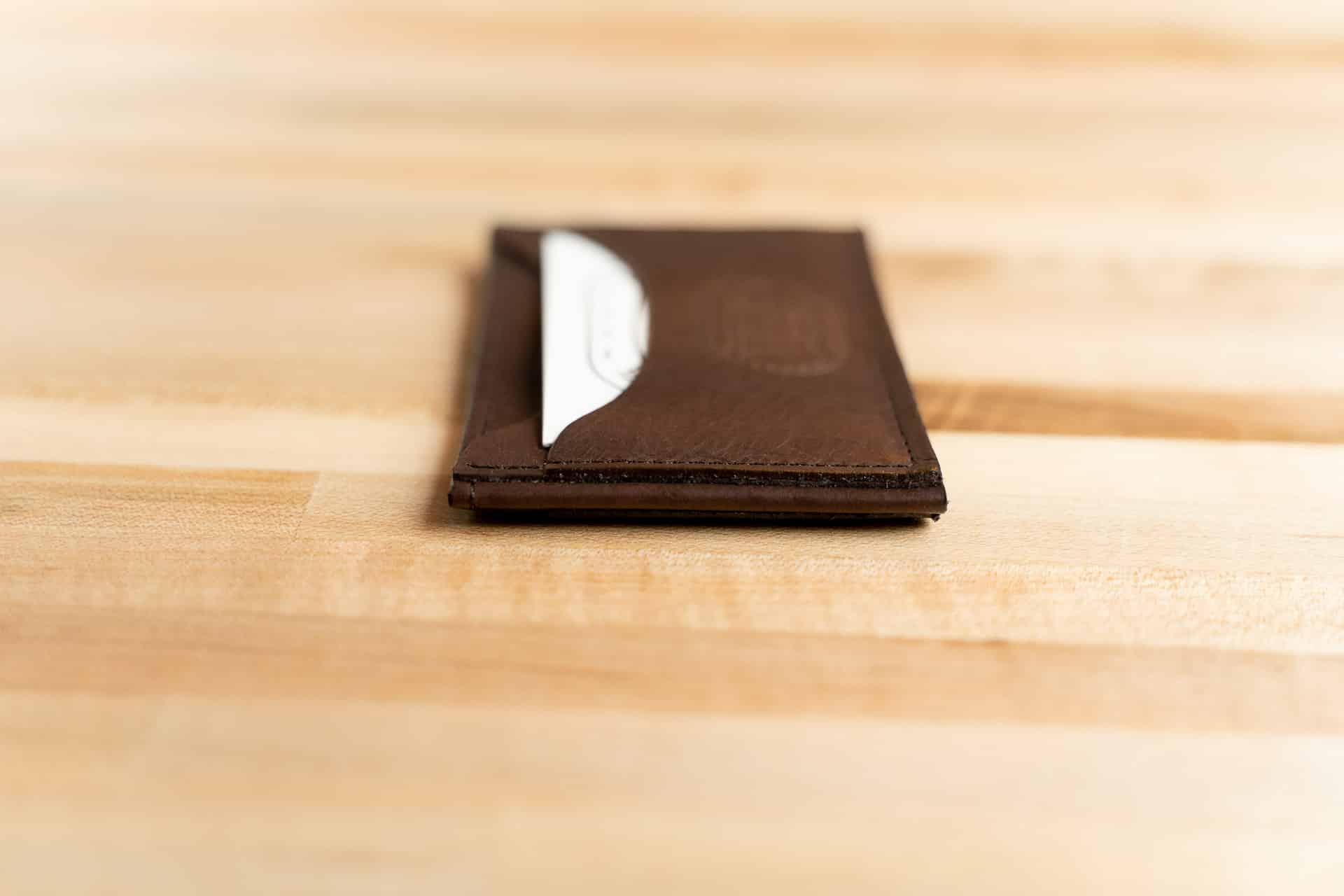 Thin Leather Wallet
Toss it in your front pocket, breast pocket, or coat pocket and you'll hardly know it's there. When you need to take your cards and bills with you and leave the bulk behind, you need a super thin leather wallet. Our front pocket wallet is slim, compact, and low profile. It easily slips into any pocket with a phone or keys too.
Handmade Leather Front Pocket Wallet
This minimalist front pocket wallet is entirely handmade. We take time to sort through our hides to find the perfect pieces for this slim wallet. And we use stretchier parts of leather for the card pockets so they'll expand to fit your own custom amount of cards.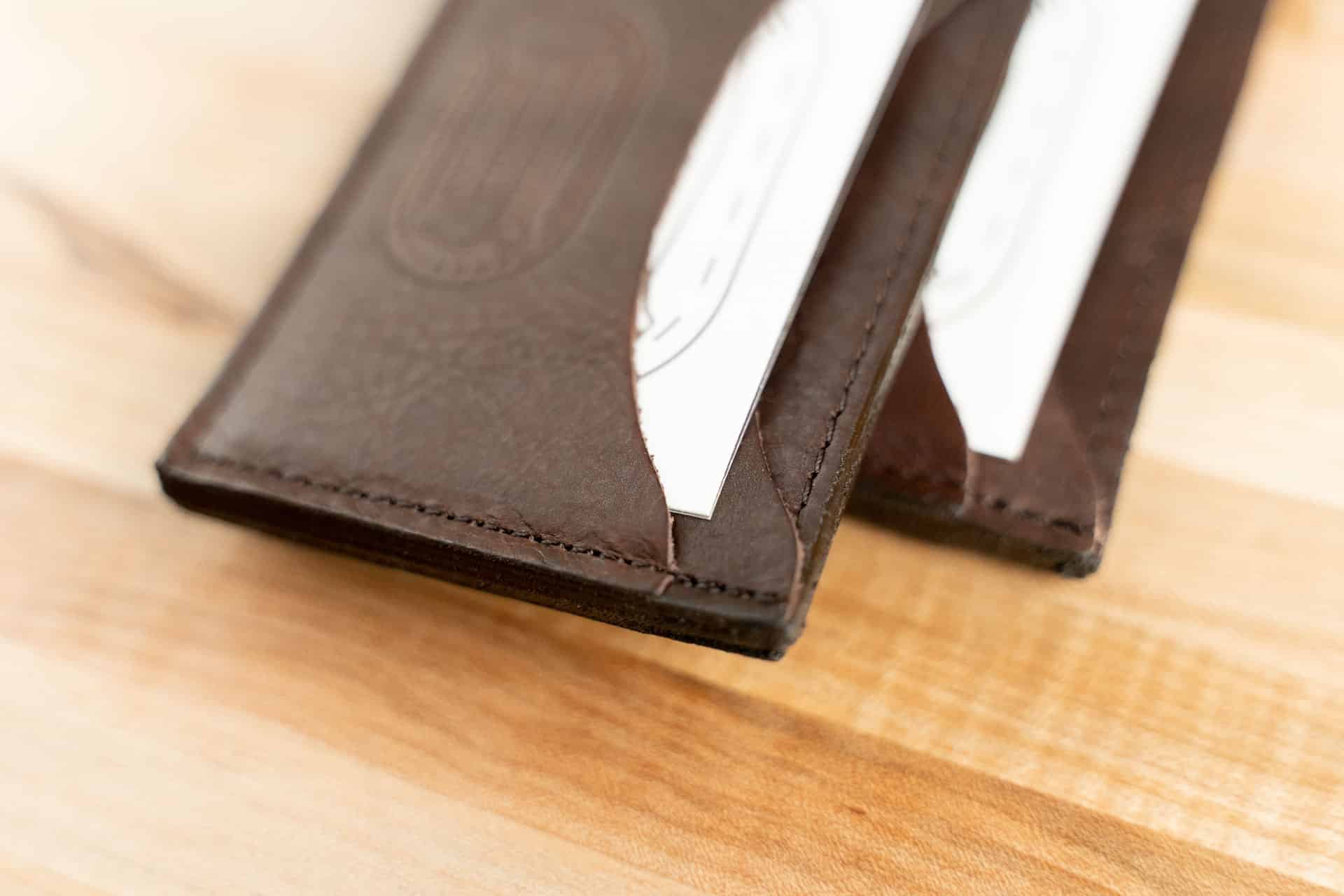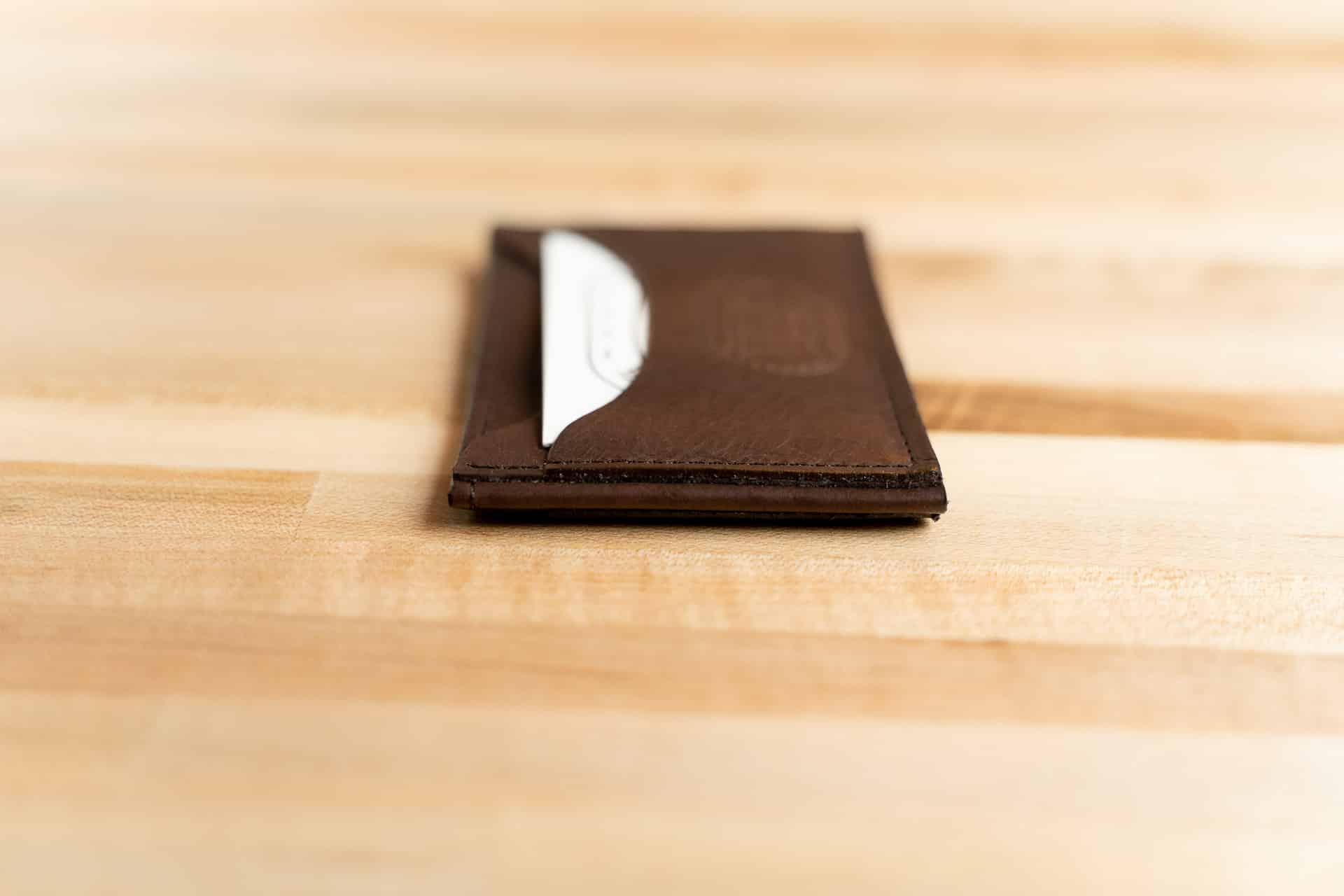 Customize Your Thin Wallet
This thin front pocket wallet is ready to be customized. Unlike factory made wallets, we hand pick each piece of leather for the pockets based on its ability to stretch. This wallet hack lets you create a custom sized wallet based on the number of cards you carry. We recommend adding 1-2 cards to each pocket in this thin billfold to start. After that, add another card per pocket every 2-3 days until it reaches the desired size. This thin wallet is our smallest wallet, and while it stretches well, don't expect it to grow more than an inch.