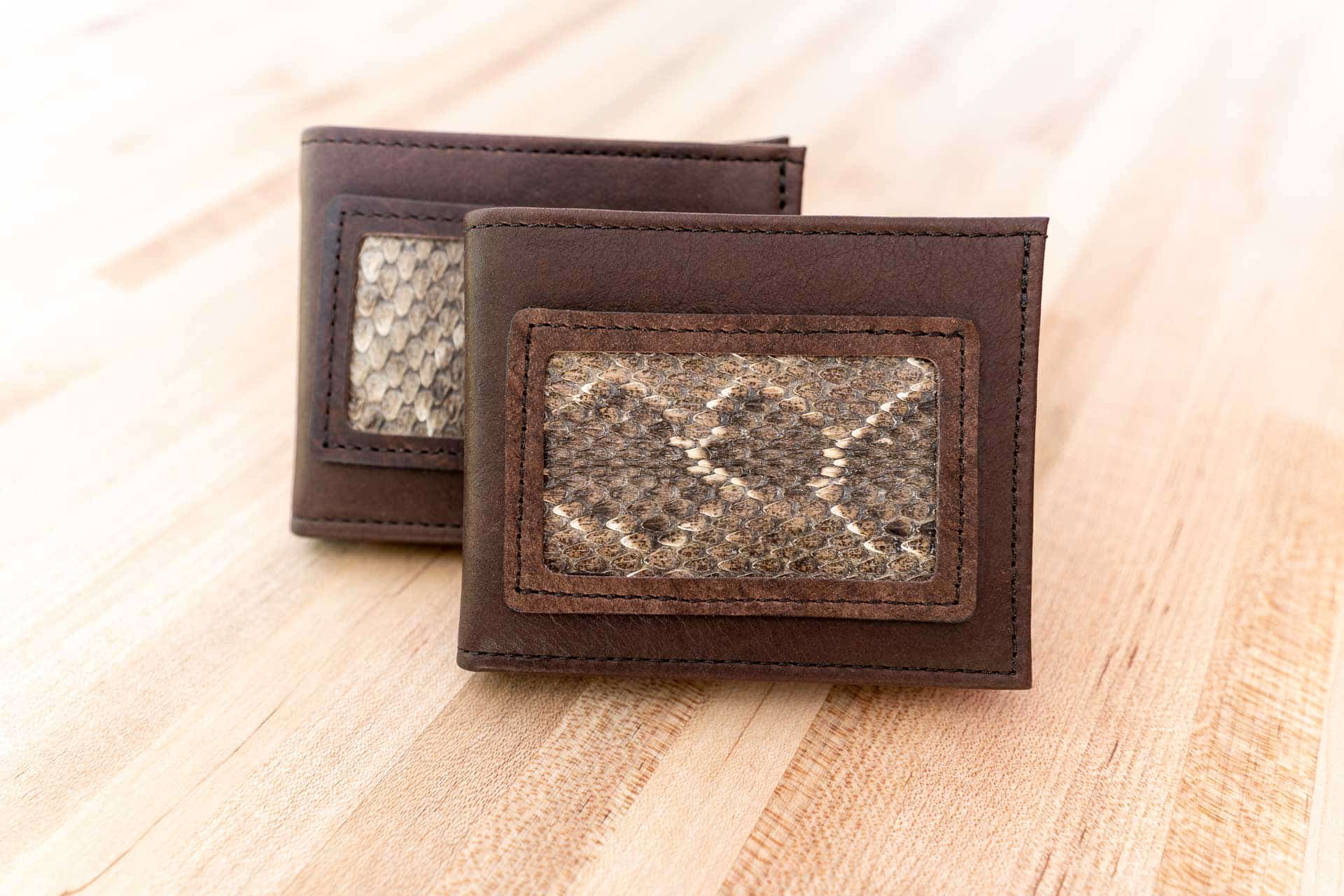 Rattlesnake Skin Wallet
You might find our Rattlesnake Skin Wallet to be the scariest wallet we make! This snake skin bifold is like our ever popular Two Fold Wallet with one big difference; we stitch a durable buffalo leather appliqué onto the front of the wallet. This serves to protect the Rattlesnake inlay.  If you don't like snakes you should probably avoid this one! But if you think you're brave enough to handle a snake in your back pocket, then we challenge you to give this snake skin wallet a try. This rattlesnake wallet will last a long time. We tan the American Bison hide with our own unique recipe. And we've perfected this recipe over many decades. You'll love it. This mens snake skin wallet is Made in the USA and built to last!
In Your Pocket
Width:4 1/4 in
Height:3 1/2 in
Thickness: 5/8 inches
Open Dimensions
Width: 8 5/8 in
Height: 3 1/2 in
Thickness: 3/8 in
Product Filled Dimensions
Width: 4 1/4 in
Height: 3 1/2 in
Thickness: 3/4 in
Rattlesnake Skin Leather
Do you want a western wallet covered in trinkets or one with true style? If you're looking for true western style wallet you should check out this bifold made with Bison and Rattlesnake skin. We make this bifold with American Bison and snake skin leather because they are both animals with western flare! This mens bifold is a real and authentic western snake skin wallet.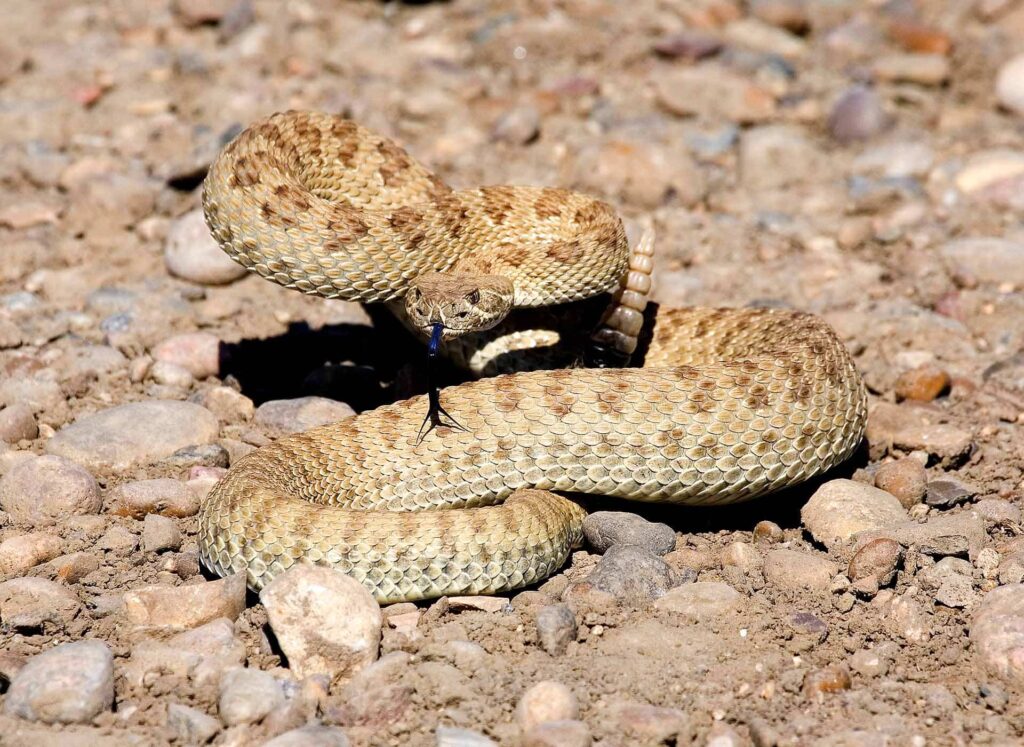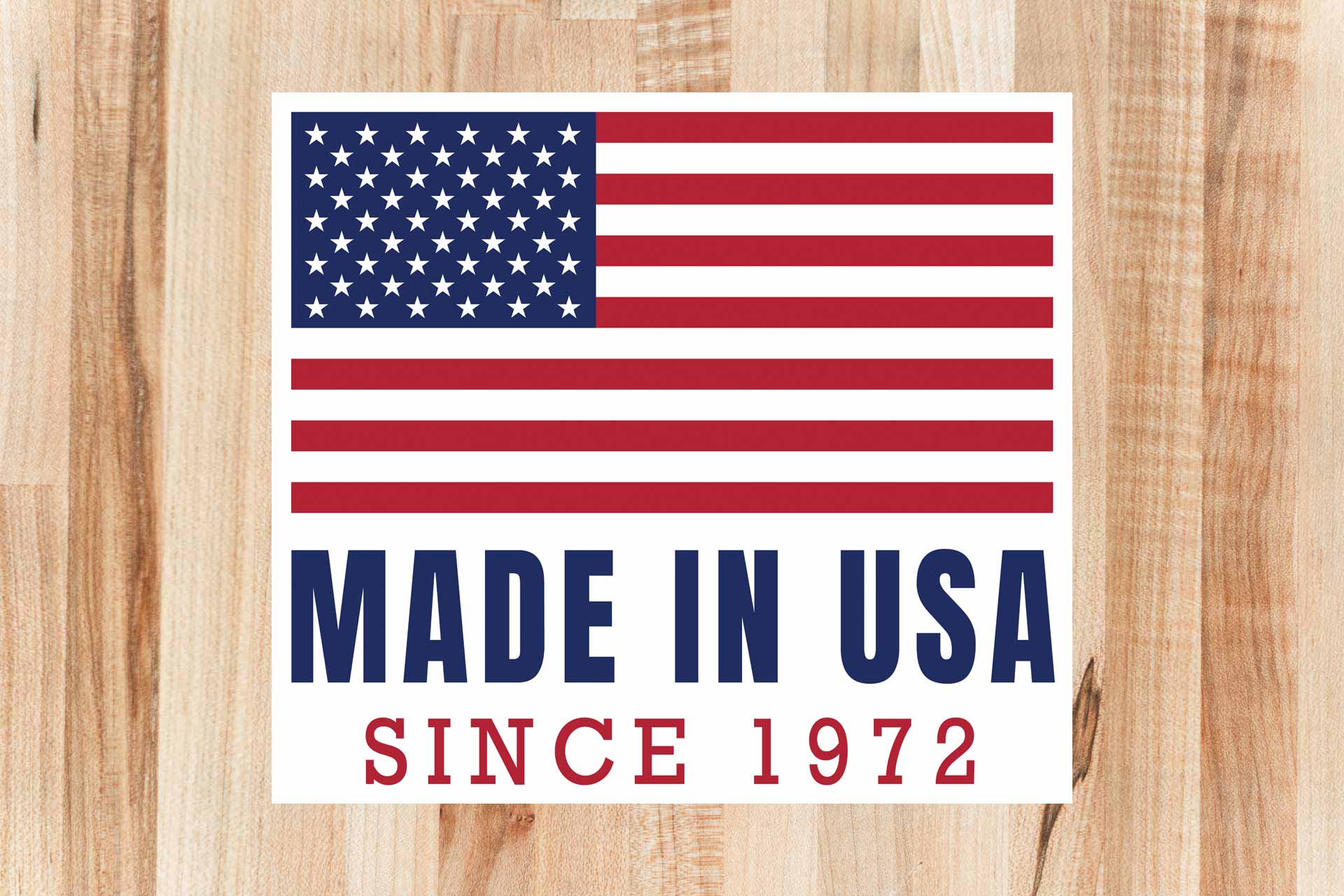 Snake Skin Wallet, Made in USA
If you're looking for a quality snake skin wallet, you've found it. We craft this Rattlesnake Wallet in our workshop in Worthington, MN, USA. Every piece of leather, every stitch sewn, every rolled edge, and every thread trimmed needs to pass through the hands of two master smiths before it leaves our workshop. This rattlesnake bifold will look stunning when you pull it out of your pocket. Our Leather Wallets & Billfolds, including this snake skin wallet, are Made in USA and built to last.
Full Grain Leather
Our Rattlesnake Skin Wallet is made using Full Grain Leather from American Bison and snake skin leather. Full Grain Leather is the best grade and quality. This type of leather is durable, breathable, and strong. We don't sand down the top surface so it contains all of the natural markings. We build this Rattlesnake Skin Wallet from tough stuff and it's ready for the wild west!