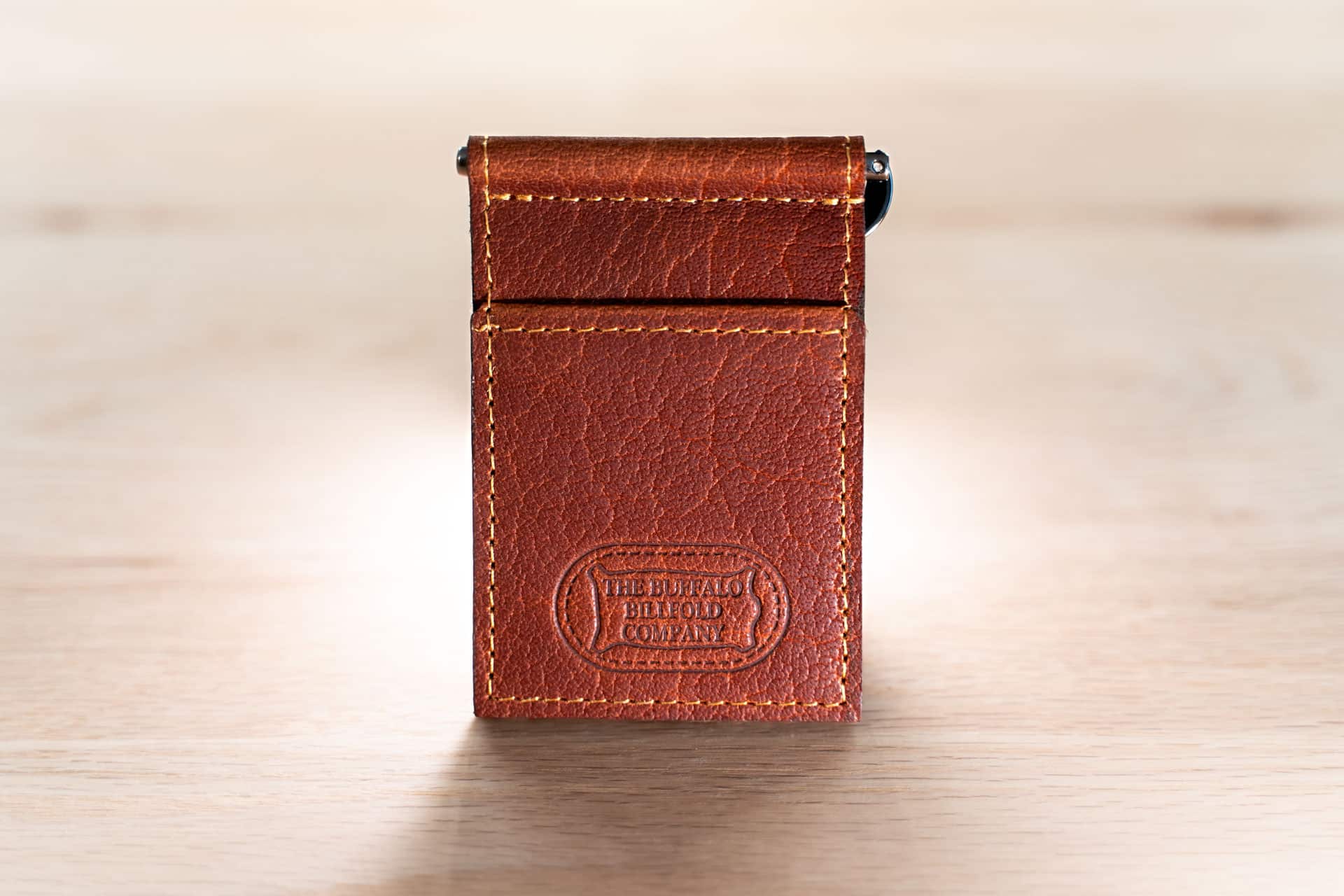 Leather Money Clip Wallet
This leather money clip wallet is the perfect solution for men or women who want to cut down on the bulk of a traditional bifold or trifold. It will easily fit into your front or back pocket. It even fits in the small pockets of ladies jeans. This buffalo leather mens money clip wallet is the perfect addition to your daily carry because it's so versatile.
Pockets to hold Credit Cards
We've added a credit card pocket to both sides of this leather money clip wallet. We've found it works well to hold our most used cards on one side of this wallet so we have quick access to the cards we use daily. Then we hold less frequently used on the back pocket. For us, those are things like store perks cards, medical cards, insurance cards and other items like those.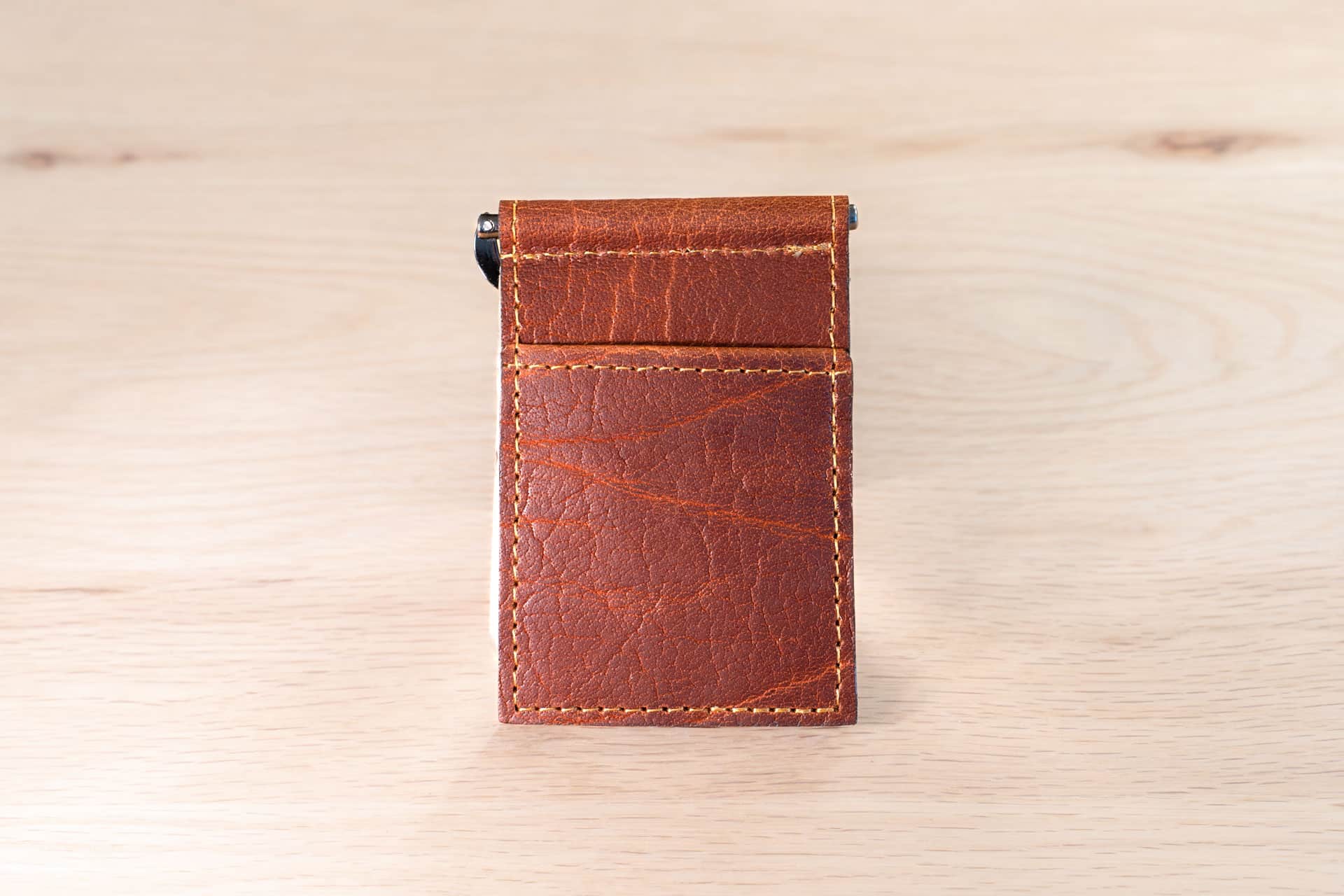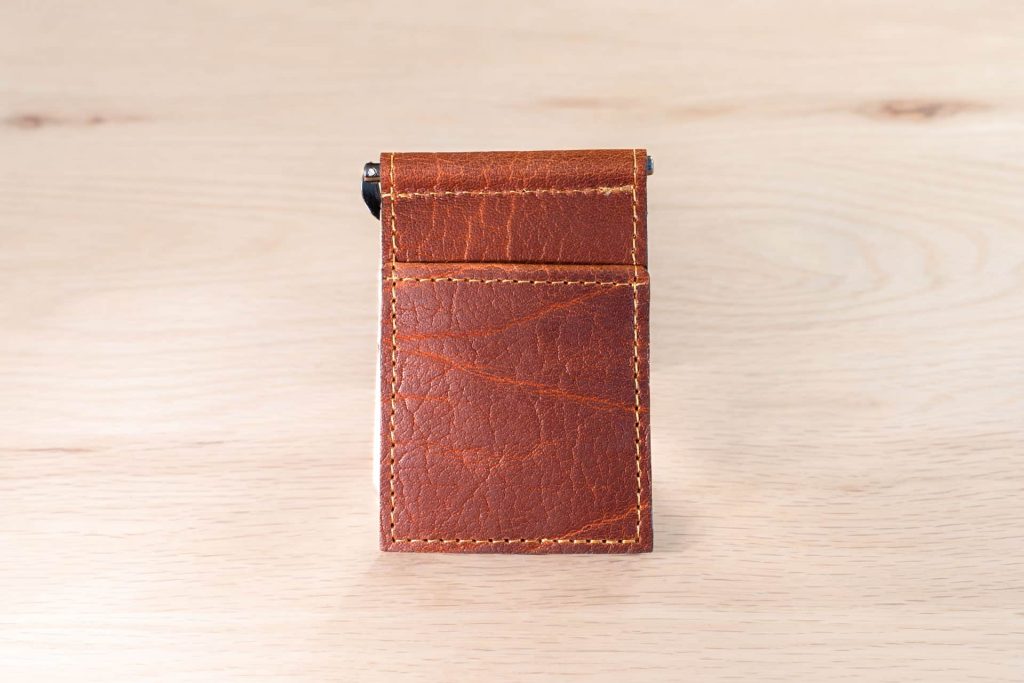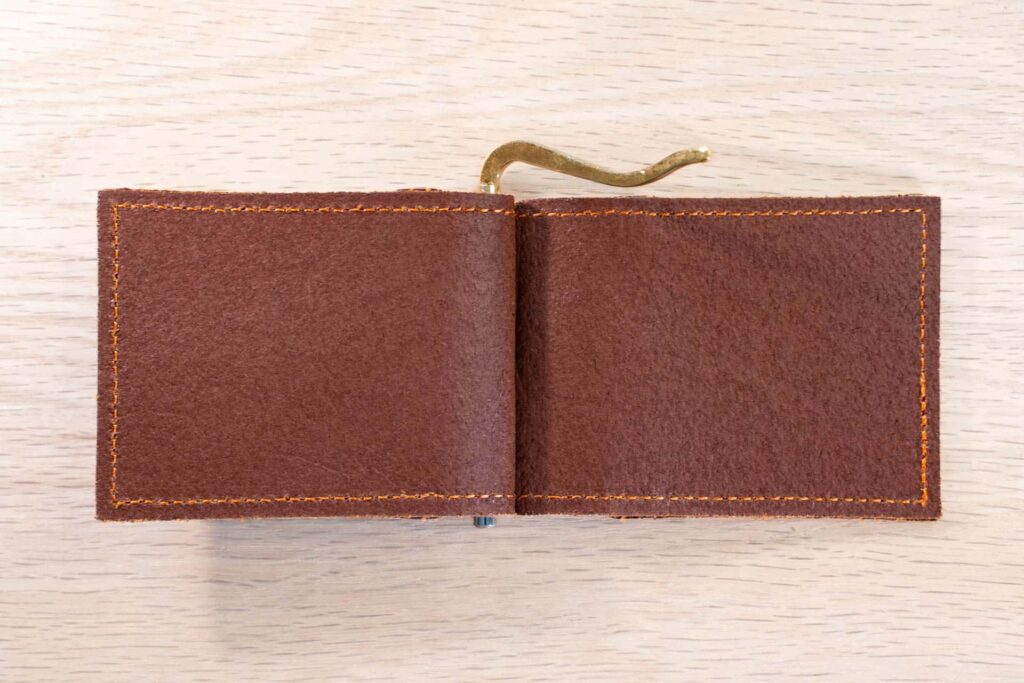 Bifold Money Clip Design
This buffalo leather money clip features our standard bifold design with a clip at the center. You'll be able to open it easily and slide your bills under the strong metal clip which opens and closes. Once you've got your bills inserted under the clip you can close the wallet so the leather fold back over the bills. This money clip wallet is sized for US currency but also works with many currencies from other countries.
A Slim Wallet with Money Clip
Ditch the bulk of a traditional wallet and pick up this slim bifold wallet with a money clip. You can keep it ultra thin and hold just a couple cards and some bills. Or you can keep it slim and fill it up with 4-6 credit cards per side. It's far better than the metal money clips and other card holders because it's flexible and doesn't tear your pockets. Men love this money clip wallet because it's the best thin alternative to a trifold.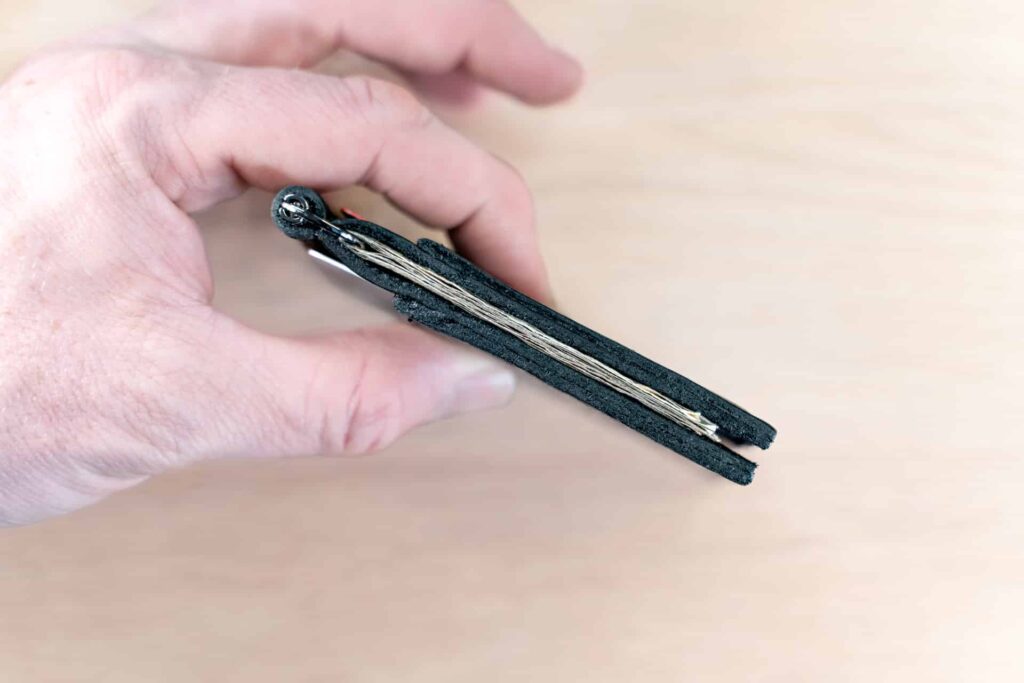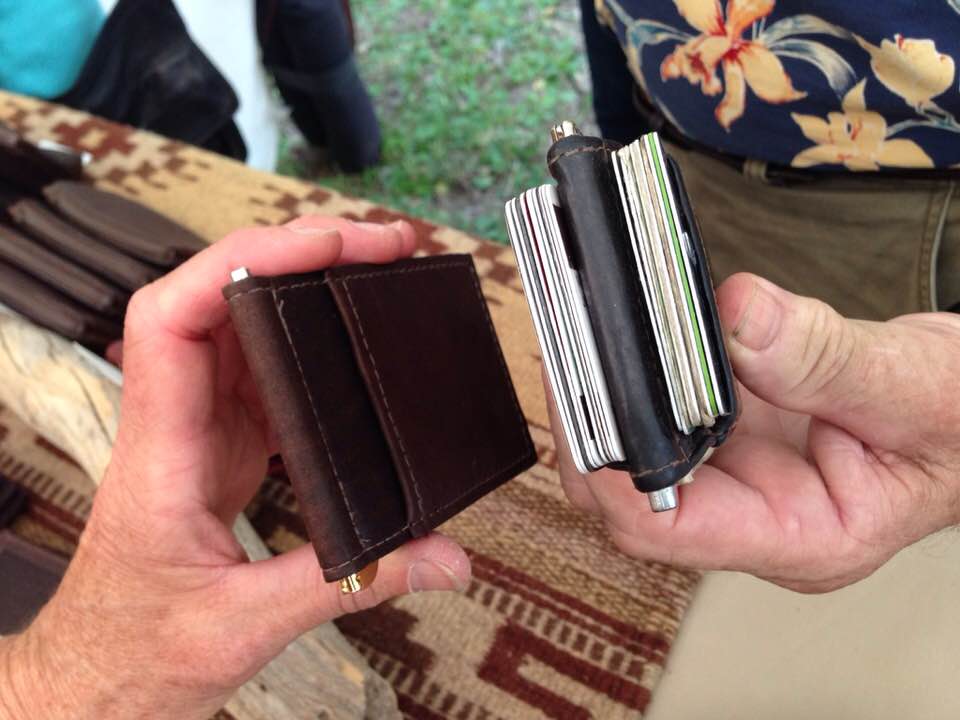 Money Clip Card Holder Wallet
Don't be fooled by the small size of this wallet and think think it only holds a few cards. We choose pieces of leather that will stretch to hold more cards than you might imagine. Each of these leather card pockets will hold up to 10-12 credit cards.
Strong and Durable
Are you tough on your billfolds? Then you need to try one of ours. Our leather goods don't fall apart prematurely. We know because our customers come back decades later to show us how they've aged. Our mens money clip wallets that have been used in back pockets typically have scuffs and a few scratches but are still fully functional and the leather has a fine patina. The women's money clip wallets are usually used in purses so they're typically in better condition.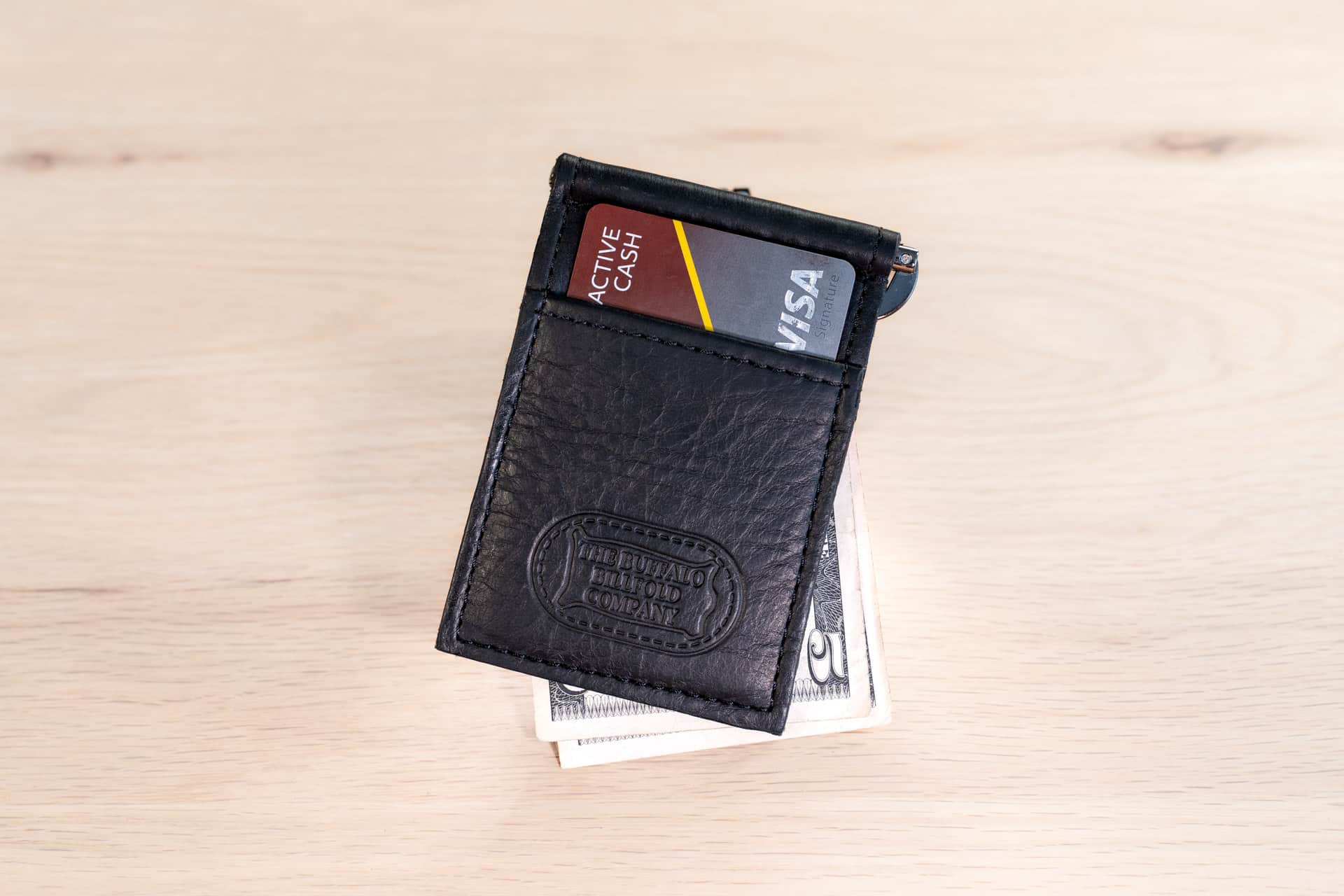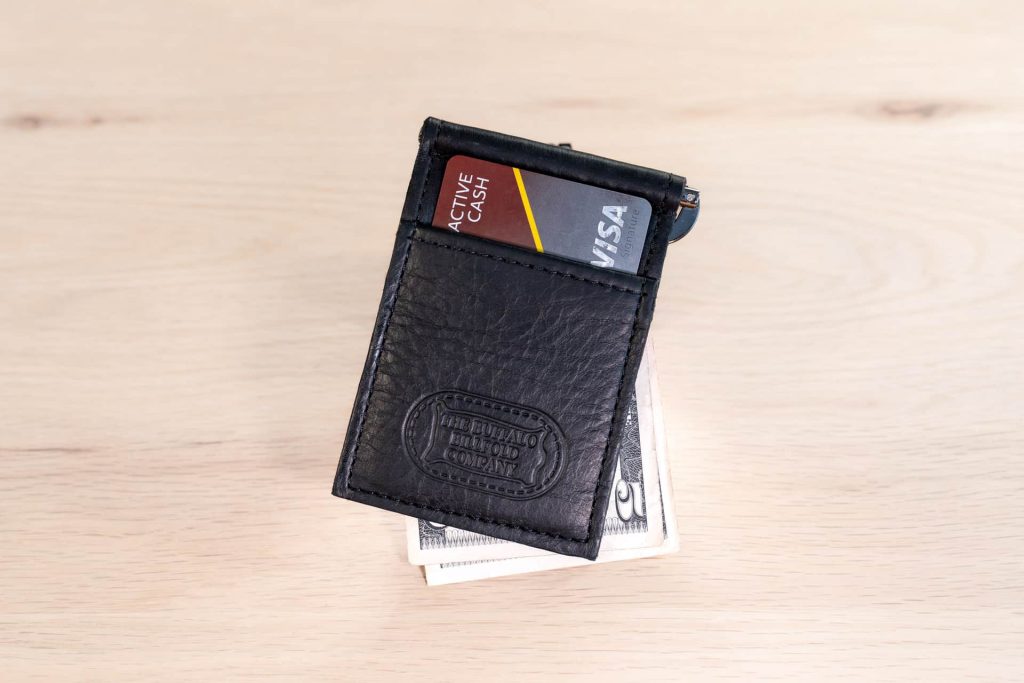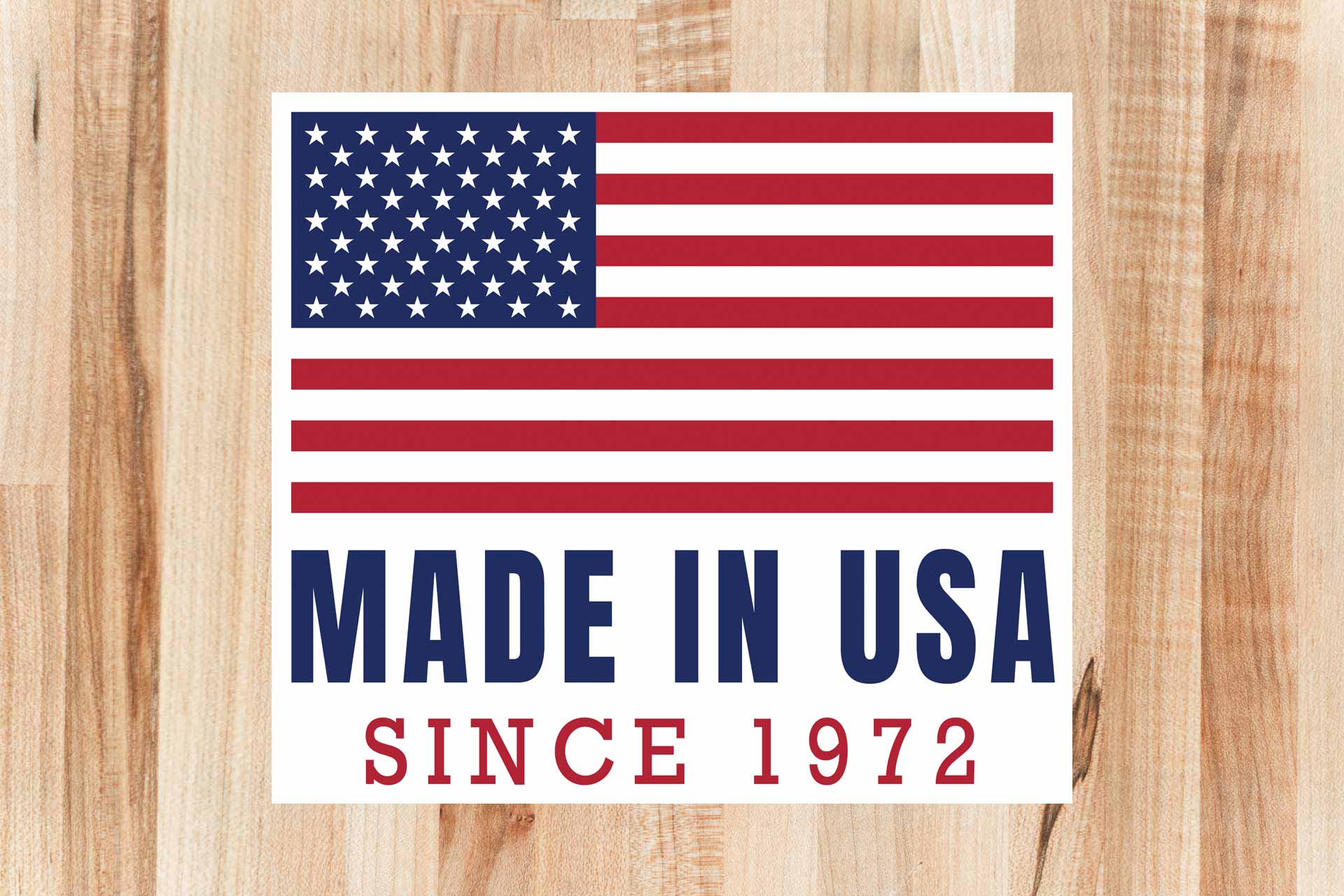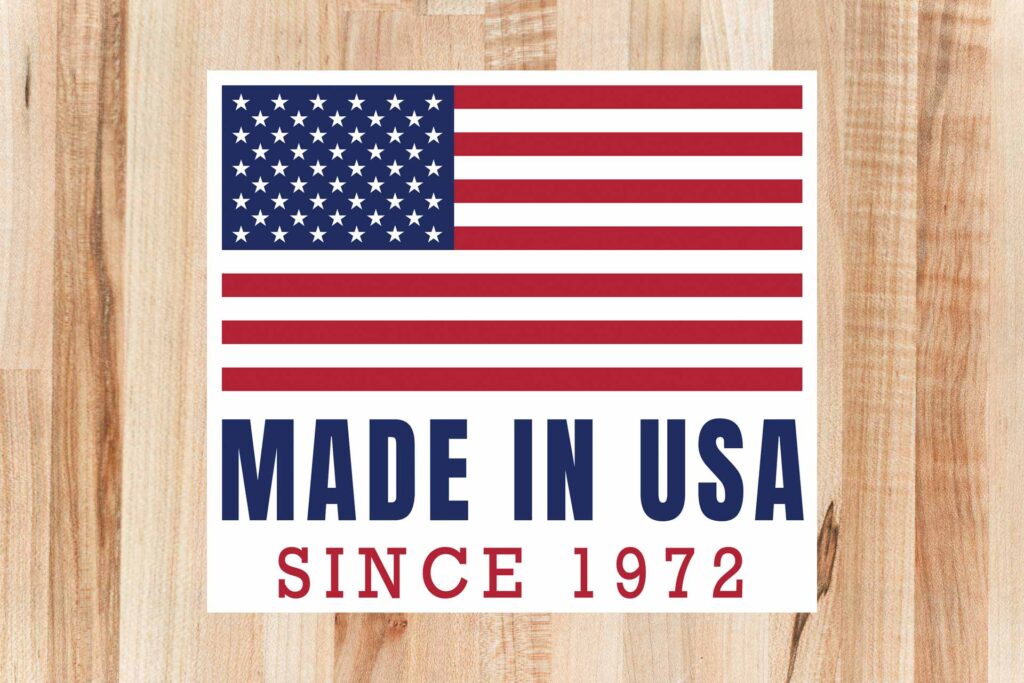 Made in USA
We're proud to say that our leather goods have been Made in USA since 1972. We make each of our products, including this leather money clip, at our workshop in Worthington, MN. We're a small business and employ only a handful of dedicated leathersmiths and appreciate you supporting our small business!
American Bison Leather
We use American Bison leather in all of our leather goods. It's strong, durable, and looks great. We use brown and black full grain leather, as well as red shrunken Bison leather to make our products. This leather is unique because it retains all the natural textures and patterns of the American Bison hide.