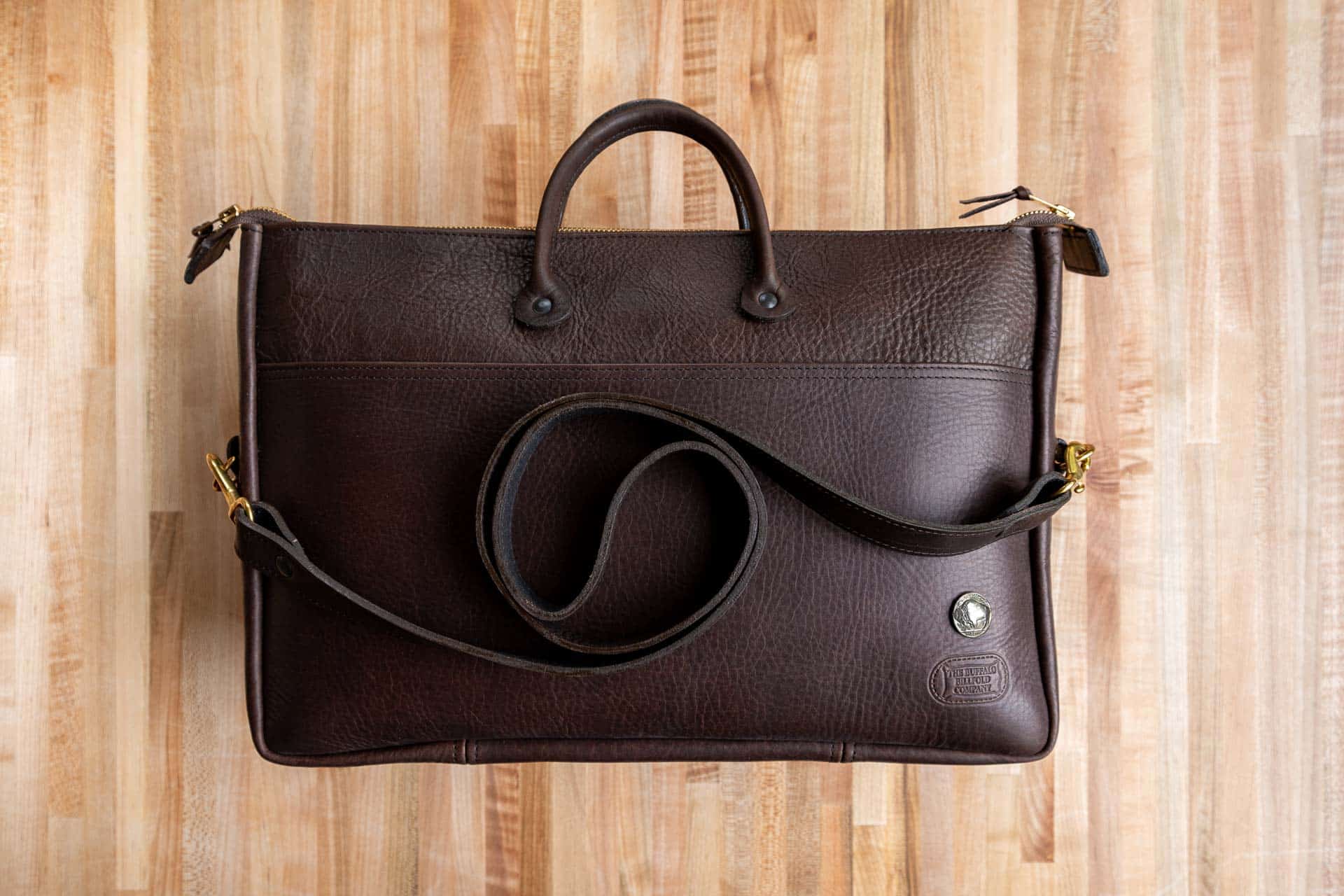 Vintage Leather Briefcase Made in USA
This vintage leather brief case is Made in USA and designed with many vintage features. It includes vintage rolled leather handles and a strong leather shoulder strap that is reminiscent of the straps they used to make in the old days. We've prominently attached a Buffalo Nickel on the front that brings you brings you a feature created from 1913 through 1938. It's got strong brass hardware that won't wear out so it will age well. And as a callback to the early 1800's, this vintage style leather briefcase is crafted from Bison leather. And we use the best leather possible to make this full grain leather briefcase. Our vintage Buffalo leather briefcase is entirely handmade, just like they used to make them, giving it a truly authentic vintage look and feel.
Strong Brass Hardware
A vintage leather briefcase is only as good as the parts it's made of. That's why we use strong brass hardware throughout our mens briefcase. We've included a double brass zipper on the top of the case, brass loops on the side, and brass clips in the strap. And lastly, the rolled leather handles are held on with brass rivets. The brass hardware makes this vintage style leather briefcase a strong, durable and an ageless heirloom quality item.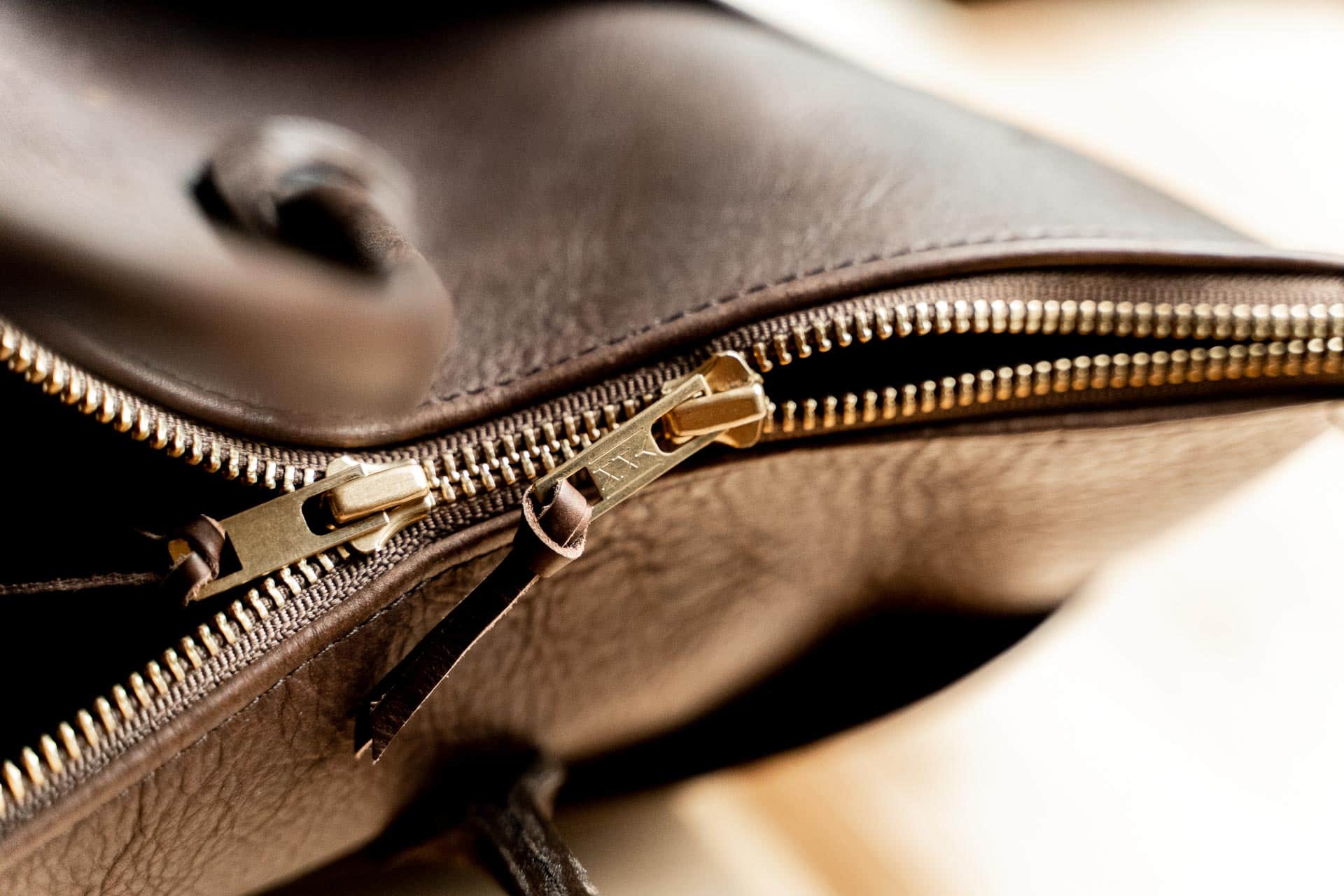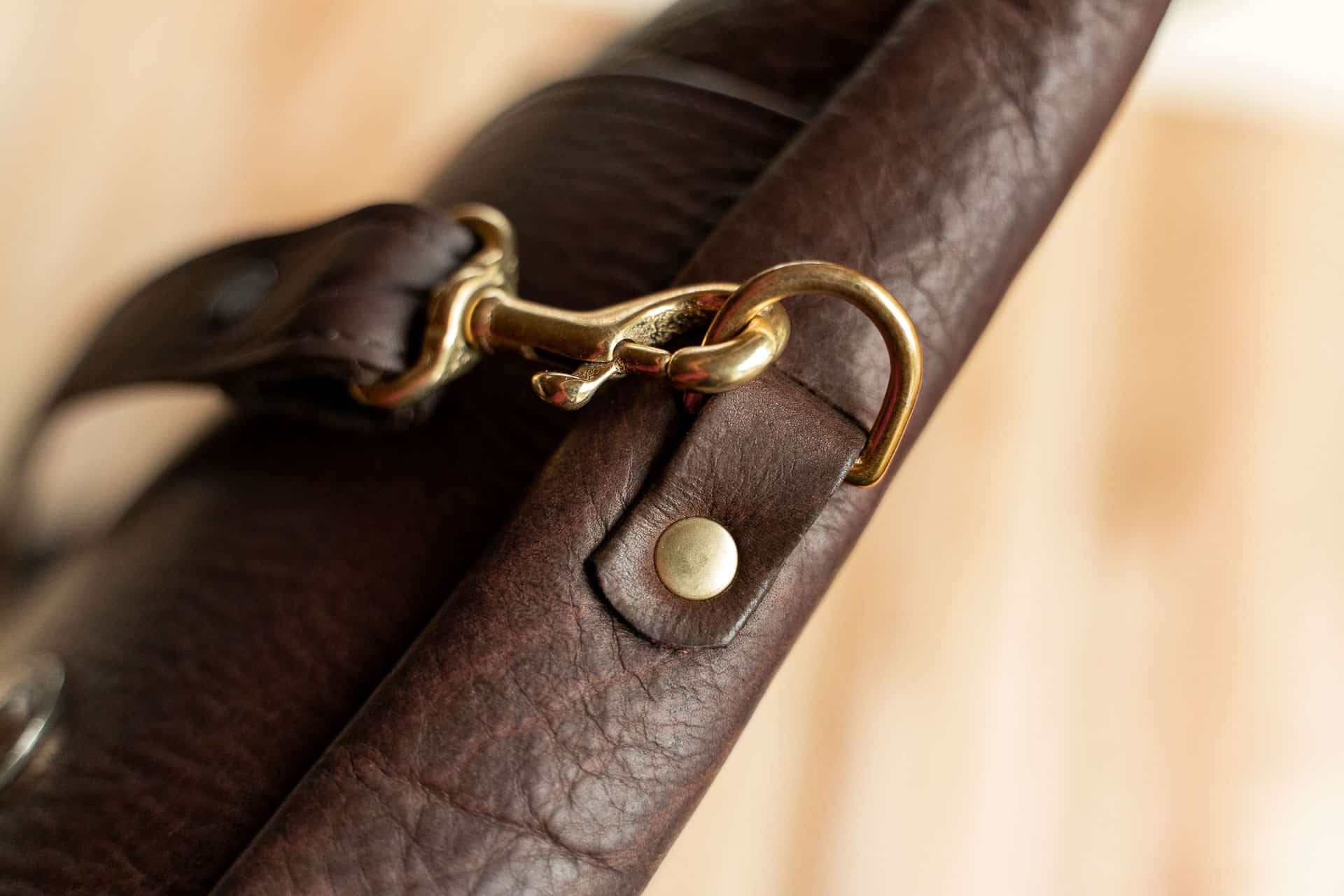 Detachable Leather Shoulder Strap
Our brown leather vintage briefcase comes with a detachable leather shoulder strap so you can choose how you want to carry it. This durable strap fastens to the briefcase with strong brass clips and brass loops so it is easily removable. We handcraft the strap with full grain Buffalo leather.
Full Grain Leather Briefcase
We use the best quality leather from American Bison to craft this full grain leather briefcase. It's just like leather artisans used when things were built to last. This type of leather ensures that this briefcase will age well and develop an amazing patina over time. We specially tan our hides so the back of the leather has a unique and durable coating so we can avoid using any weak fabric lining. This bag is made entirely from full grain Bison leather, brass, strong thread, and the buffalo nickel on the front.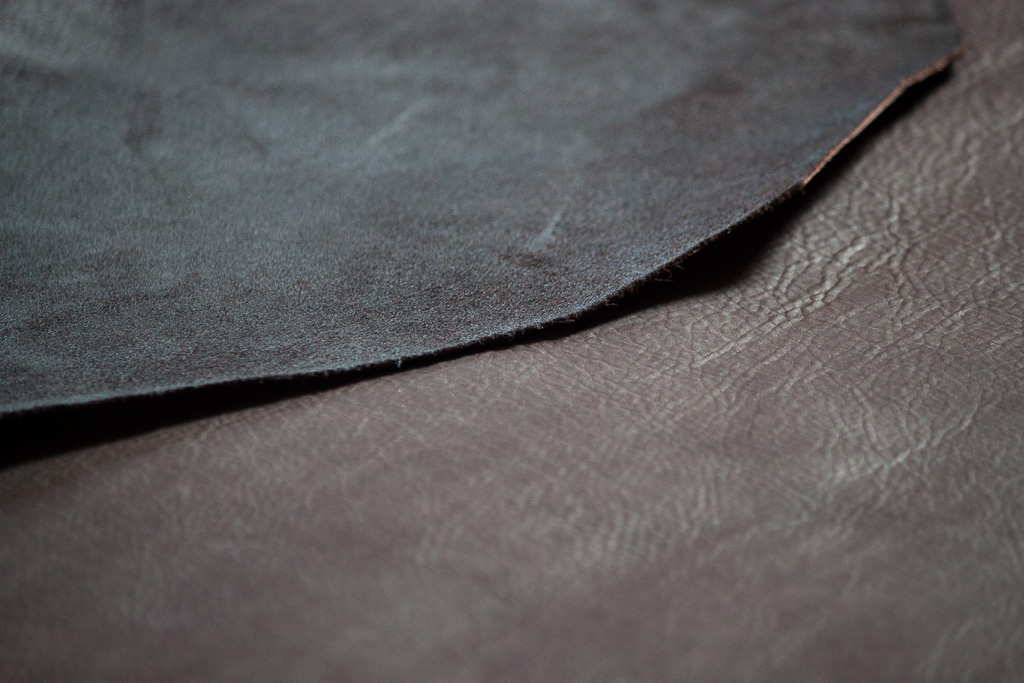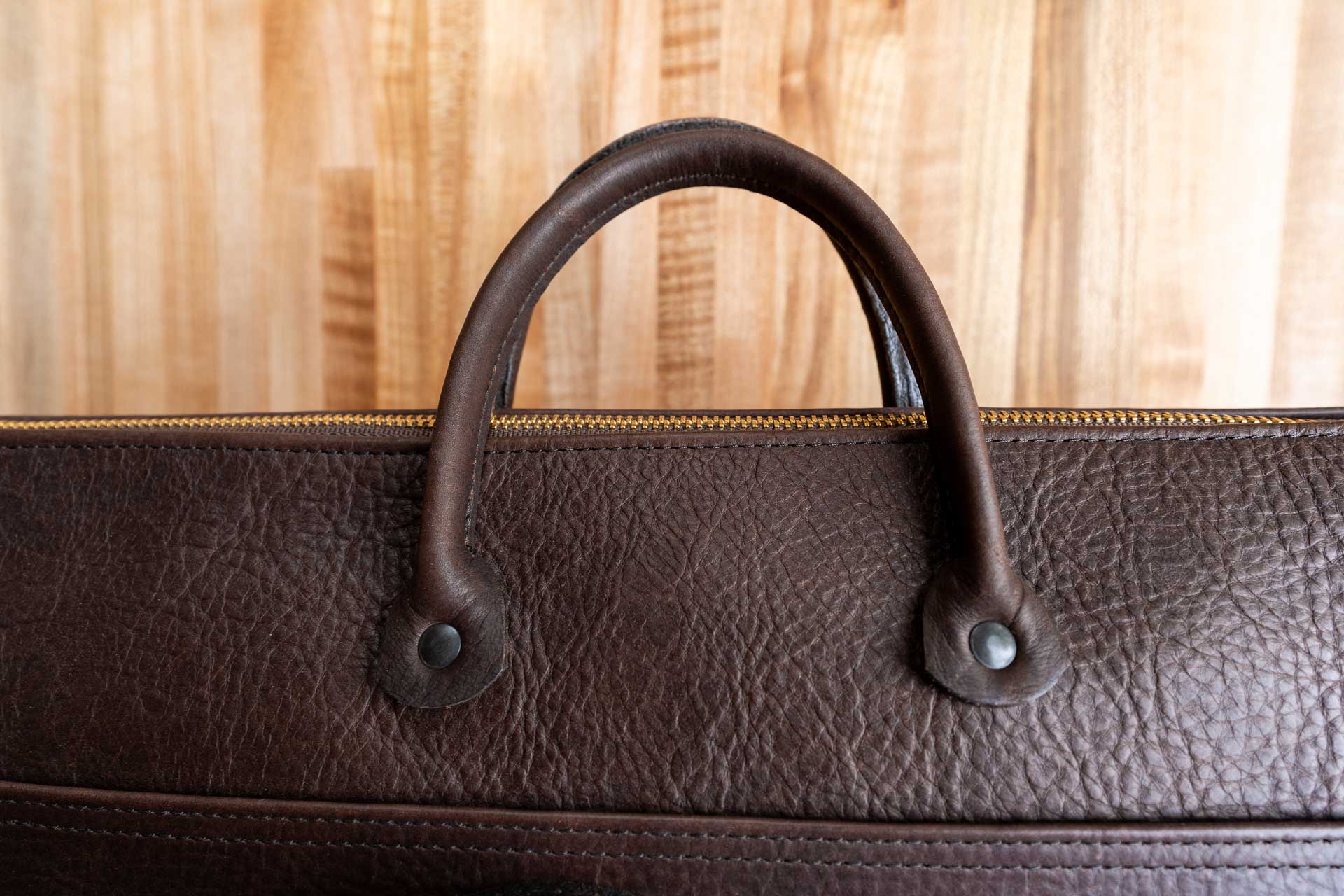 Handmade Vintage Leather Briefcase
Back when leather goods were built to last, they were made with high quality materials and handmade. Our goal as historic artisans to emulate this way of handcrafting our leather goods. Our mens vintage leather briefcase is entirely handmade because it's best way to achieve this authentic vintage style.
American Bison Leather
American Bison have roamed the plains of North America for as long as we can collectively remember.  So it's only fitting that our vintage Buffalo leather Briefcase be handmade from American Bison leather. Besides this, our custom tanning methods make the Bison leather we use extremely durable, making it a perfect type of leather to use in this heirloom quality briefcase.