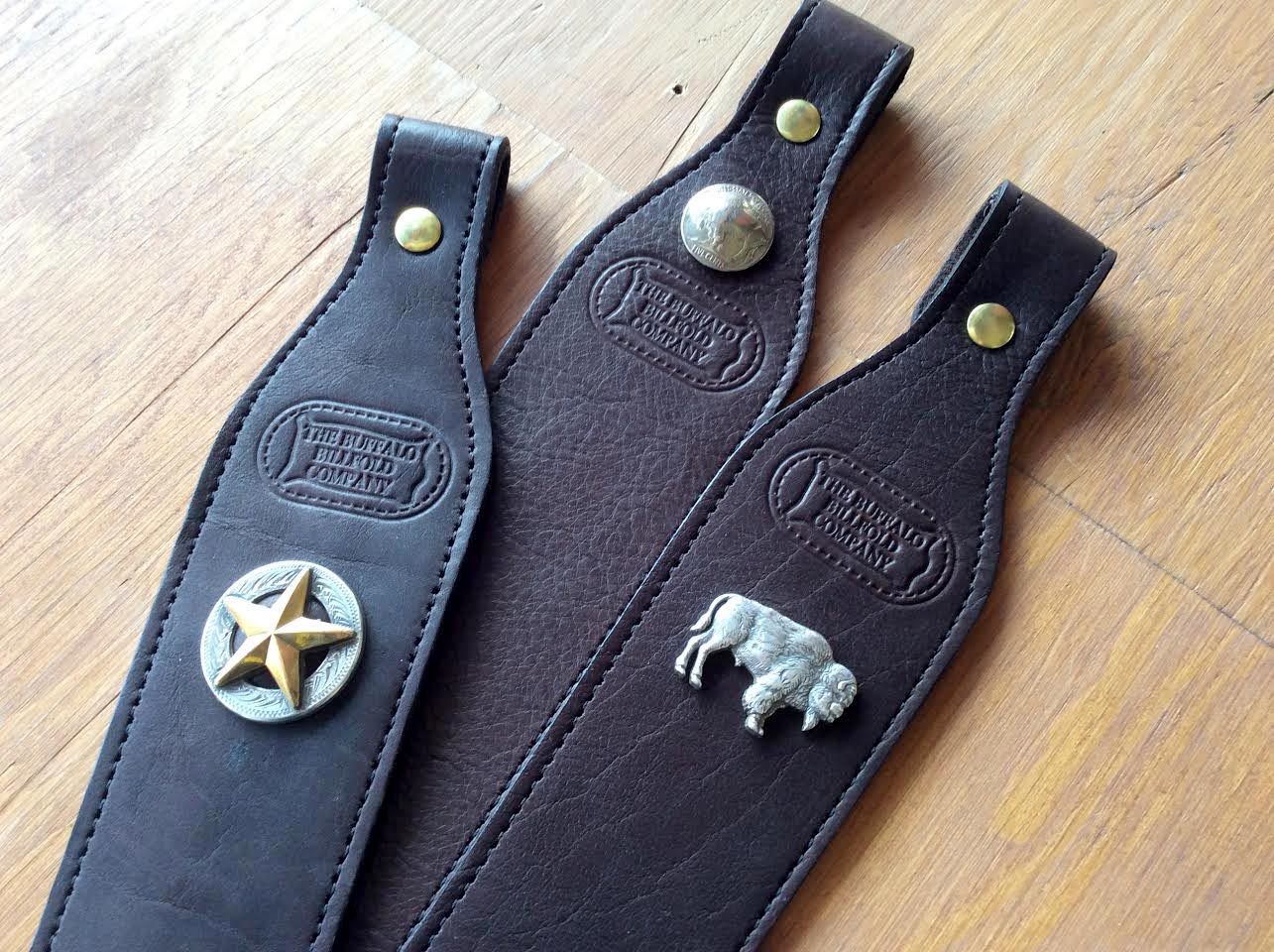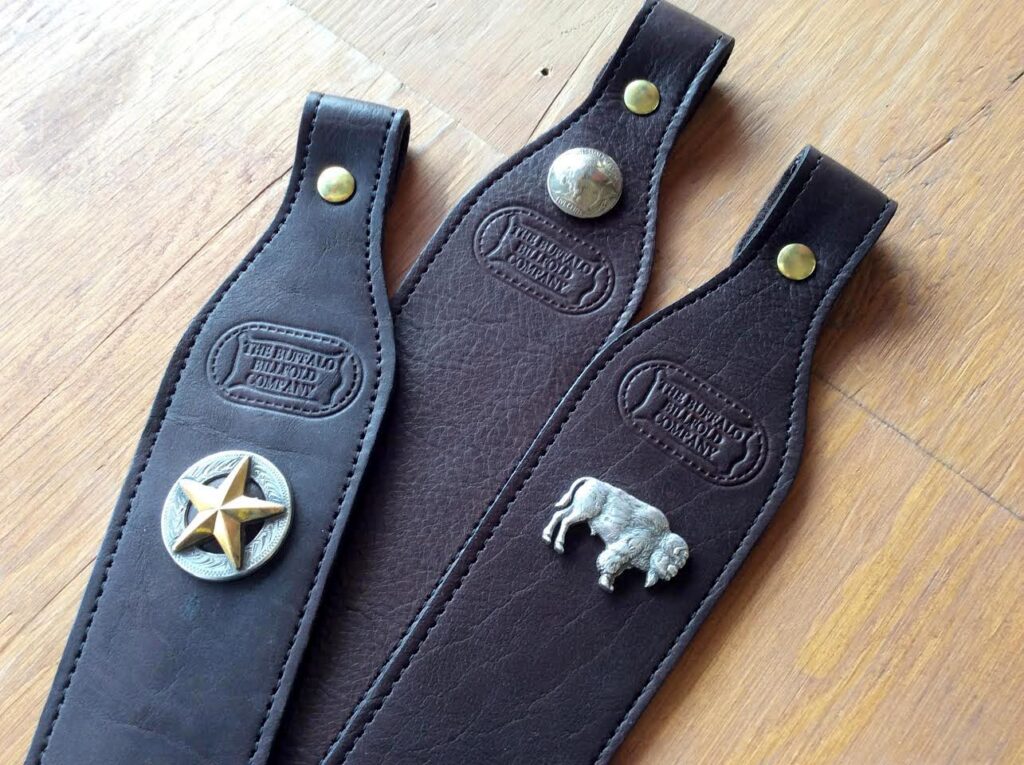 Buffalo Leather Rifle Sling
If you're looking for a great way to carry your rifle, check out our Buffalo leather rifle sling. This handmade rifle sling is made from the full grain leather of American Bison hides so it's tough and durable. It's a great addition to any hunter's gun and will develop an amazing patina as you use it. It's soft on the shoulder and comes in either black or brown leather so you can find one to match your rifle. These slings come in many styles. We have plain slings as well as slings with engraved Bison and Texas star conchos. The leather offers more padding for your shoulder than a nylon sling. Our American made rifle slings are fun to use, great to handle, and built to last.
Handmade Rifle Sling
Our handmade leather rifle slings will look great on your rifle. We search through our Bison hides and find the perfect area to cut pieces out for the sling. Next we cut the leather out, sew it and insert the snaps and conchs by hand to create the different designs. We never sand off the top layer of grain because that's what gives leather its strength. But we do lightly hand buff each sling with sheep wool to bring out a little bit of shine in the leather.
Made in USA
We create products in our workshop because we want them to last decades or longer. It's the whole reason we use full grain leather and strong durable stitching. If we find any issue during our quality assurance checks, we've been known to tear the entire product apart and redo it. We want to ensure that only long lasting leather goods leave our store. Take it out hunting or attach a sling for on an antique or heirloom rifle. This full grain leather rifle sling is made in USA and built to last.