Buffalo Billfold
The Buffalo Billfold is our signature mens leather bifold wallet. This Buffalo leather billfold is handmade from 100% American Bison hide, making it one of the toughest billfolds around. It's strong and durable because we use the best leather and thread around. It features hand rolled edges, 4 card slots, 2 inner slots and a spot for bills.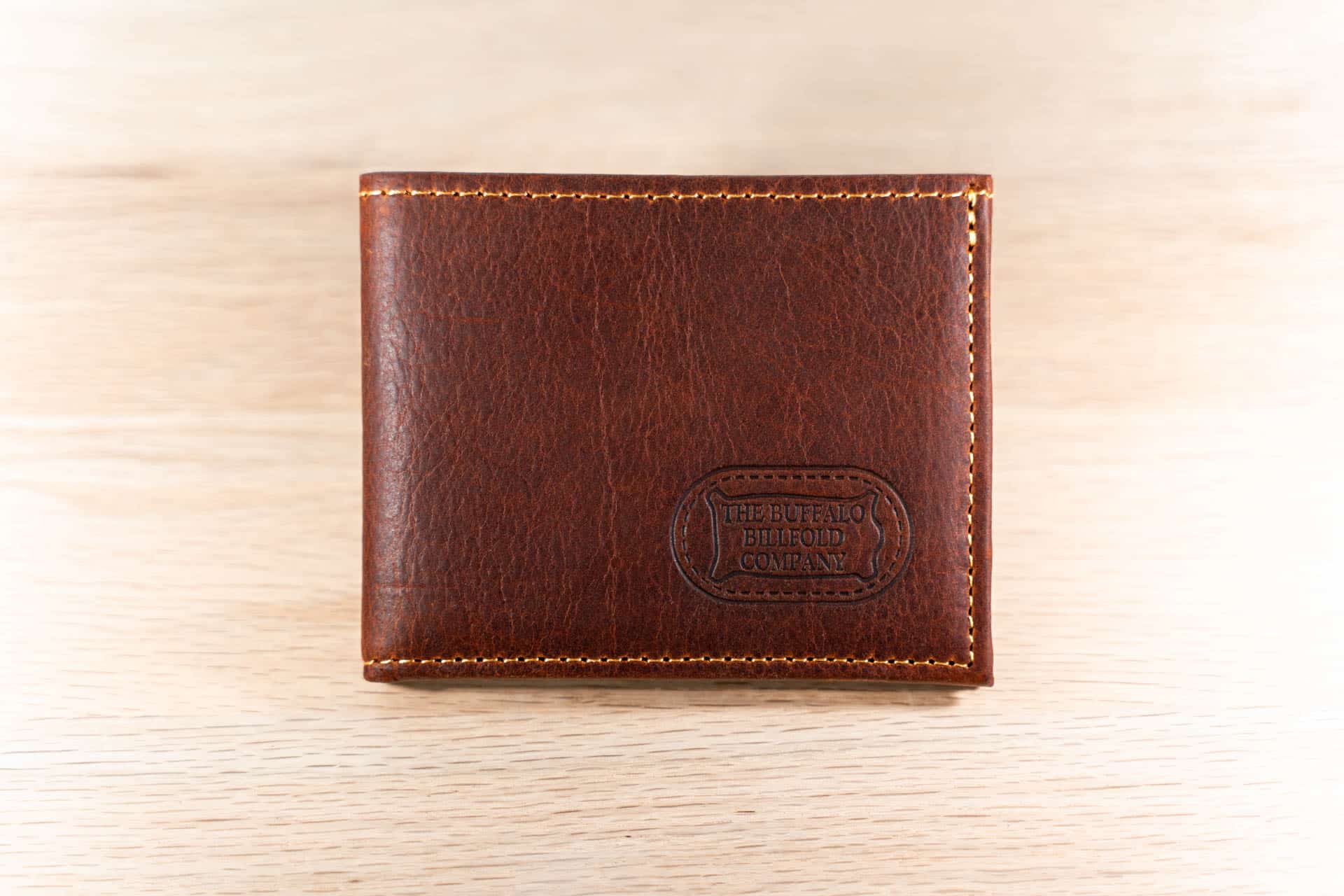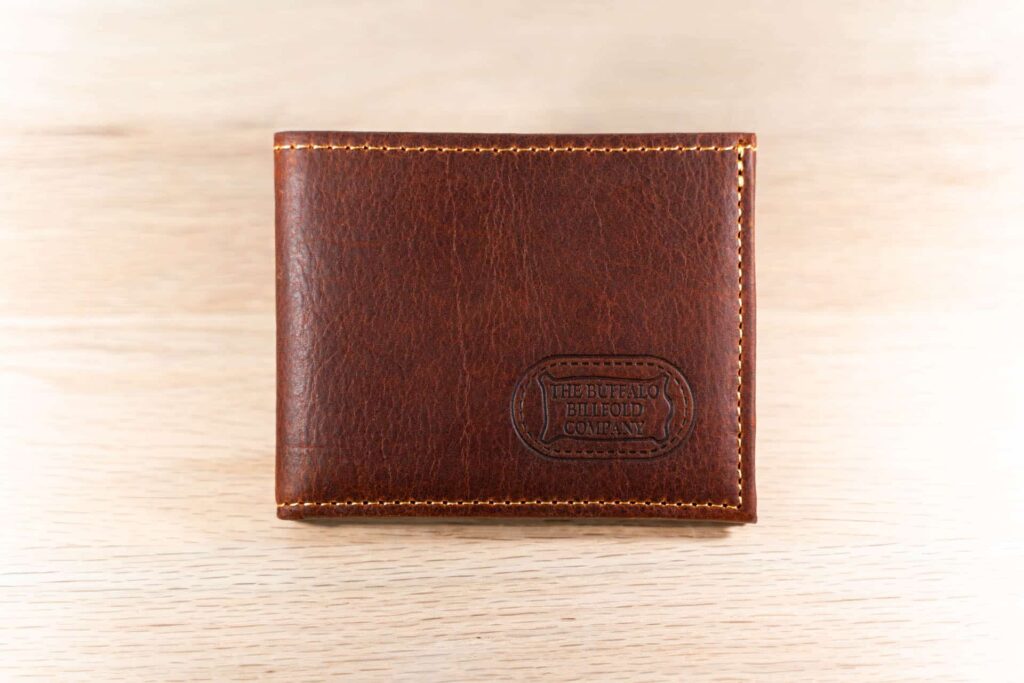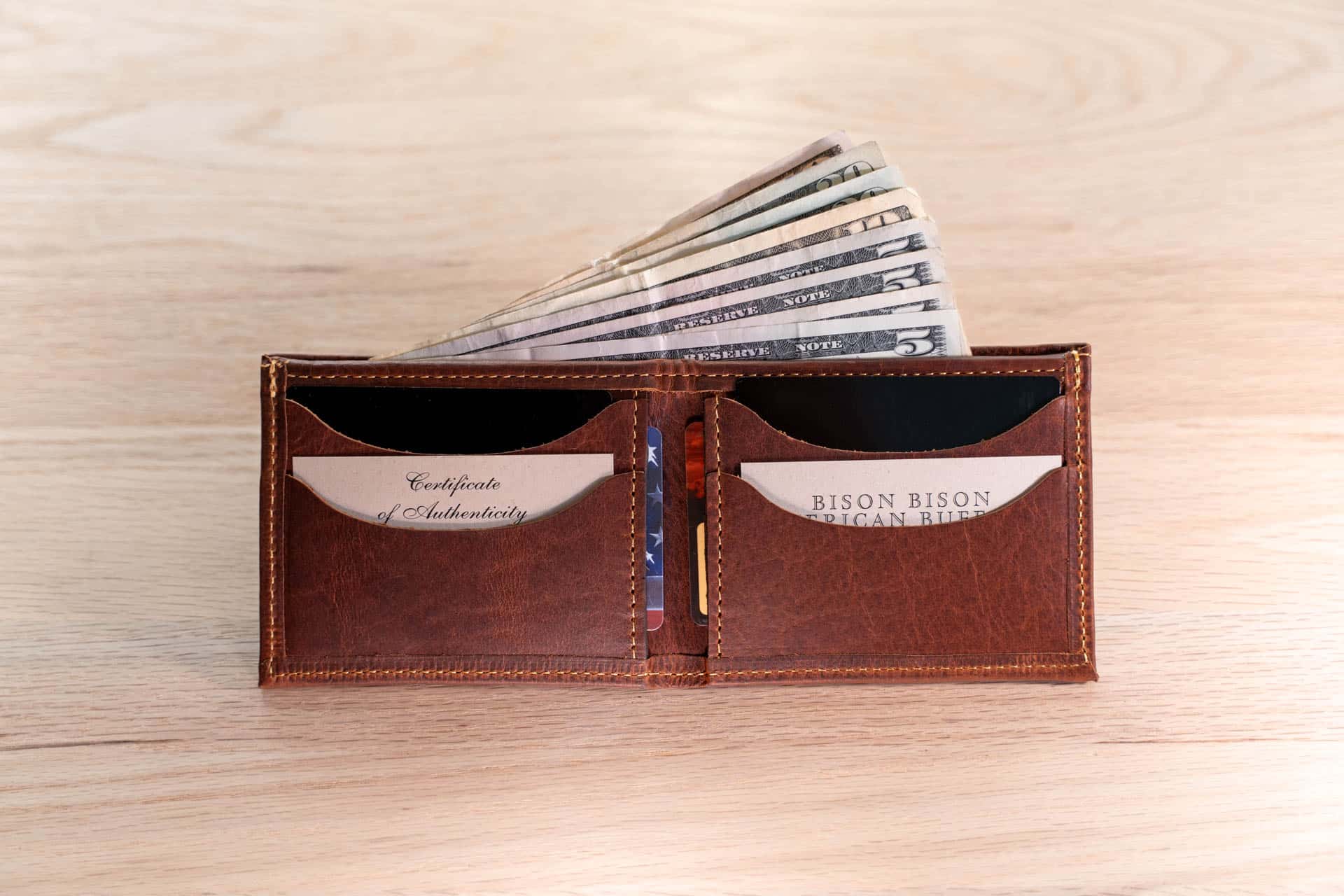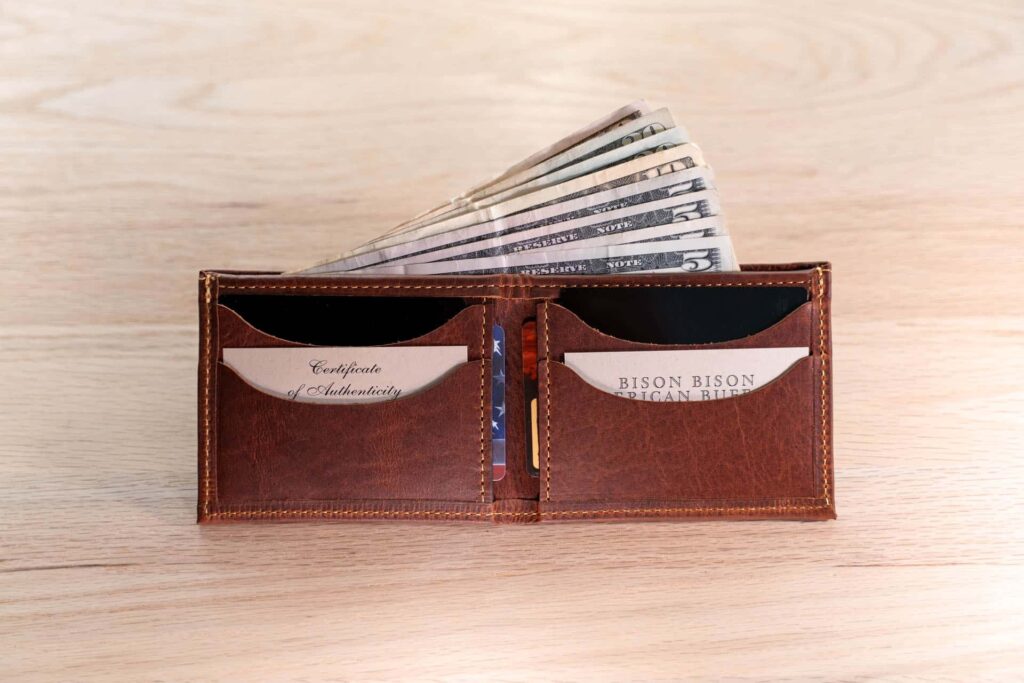 How the Buffalo Billfold is different
Our signature Buffalo Billfold is a bit different from our standard mens leather bifold. Below we'll explain what the differences are so you can decide which leather billfold you like best.
Similarities
Handmade Billfold
Made with American Bison Full Grain Leather
Made in USA
2 Credit card slots on the left
Differences
This billfold has 2 card slots on the right, while the leather Two Fold Wallet has 1 card slot plus a credit card insert (plastic)
This billfold has hand rolled edges giving it an extra polished look and feel, while the two fold wallet has standard edges.
Hand Rolled Edges
We've made sure the details on this wallet are amazing. We've hand rolled the leather on the top edges to give a smooth finish that doesn't catch on pockets. It feels great to the touch too and this the full grain leather in the Buffalo Billfold will develop a patina over time. After we roll the edge we sew it with strong durable thread.