Leather Chain Wallet for Bikers
This leather chain wallet for bikers lets you secure your cash to your belt. We handcraft this bikers wallet from American Bison leather because it's tough and durable. As you're riding down the highway with your group, you'll know it'll stay with you. You can be assured that this wallet uses the strongest & most durable snaps, zippers and chains. You can also store your coins in the zipper pouch of this mens zipper wallet.  Go ahead and clip this biker chain wallet onto your belt and know that it will stay attached when you're out riding. Look for our Buffalo Billfold Company brand and accept no overseas imitations. We make all of our leather wallets, including this mens leather wallet with chain, at our workshop in Worthington, Minnesota and are proud to say it's Made in USA.
In Your Pocket
Width: 3 3/4 in
Height: 7 1/8 in
Thickness: 5/8 in
Open Dimensions
Width: 7 3/4 in
Height: 7/18 in
Body Thickness: 1/2 in
Flap Thickness: 1/8 in
In Use (Filled)
Filled Thickness: 3/4 in
Chain Length: 14 inches, chain length with leather loop, 18 inches
Strong Metal Chain
If you're a biker and need to keep your wallet from falling while riding, this is a great solution! You can keep your wallet safe and with you all the time by attaching this bikers wallet to your belt using the strong metal chain. We've handcrafted this bikers wallet for over 50 years, so you know it's durable, rugged, and time tested. The leather biker chain wallet is rock solid & built to ride with you on your next adventure.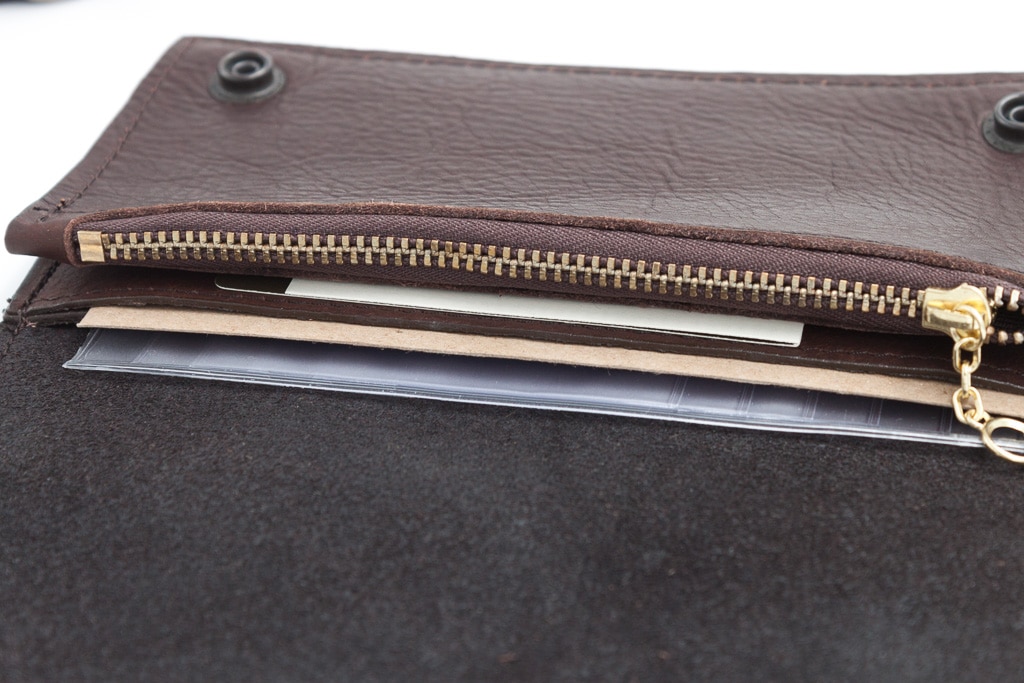 Mens Chain Wallet with Zipper
Need a spot for for your coins? The this leather chain wallet has a zipper pouch inside! A mens zipper wallet can be a great thing for bikers, or anyone, that needs a place for their spare change or parking meter quarters.
Natural Colors
Our Buffalo Biker Billfold is available in two natural colors, black and brown. No matter the style you're going for, this wallet will be the perfect accessory to any outfit.
Genuine Buffalo Nickel
Our mens leather wallet with chain is sturdy and features a unique design. This high quality mens wallet features a Bison Nickel snap so you can attach it to your belt in style. This mens biker style zipper wallet is handmade from brown or black full grain leather and has unique designs and patterns based on the life the Bison led!
Made in USA
We handcraft this biker chain wallet in our workshop in Worthington, MN, USA. To ensure this biker wallet is built to last it passes through the hands of at least 2 master leathersmiths before leaving our workshop. We check every piece of leather, every stitch sewn, and every thread trimmed. This leather chain wallet is Made in USA and built to last.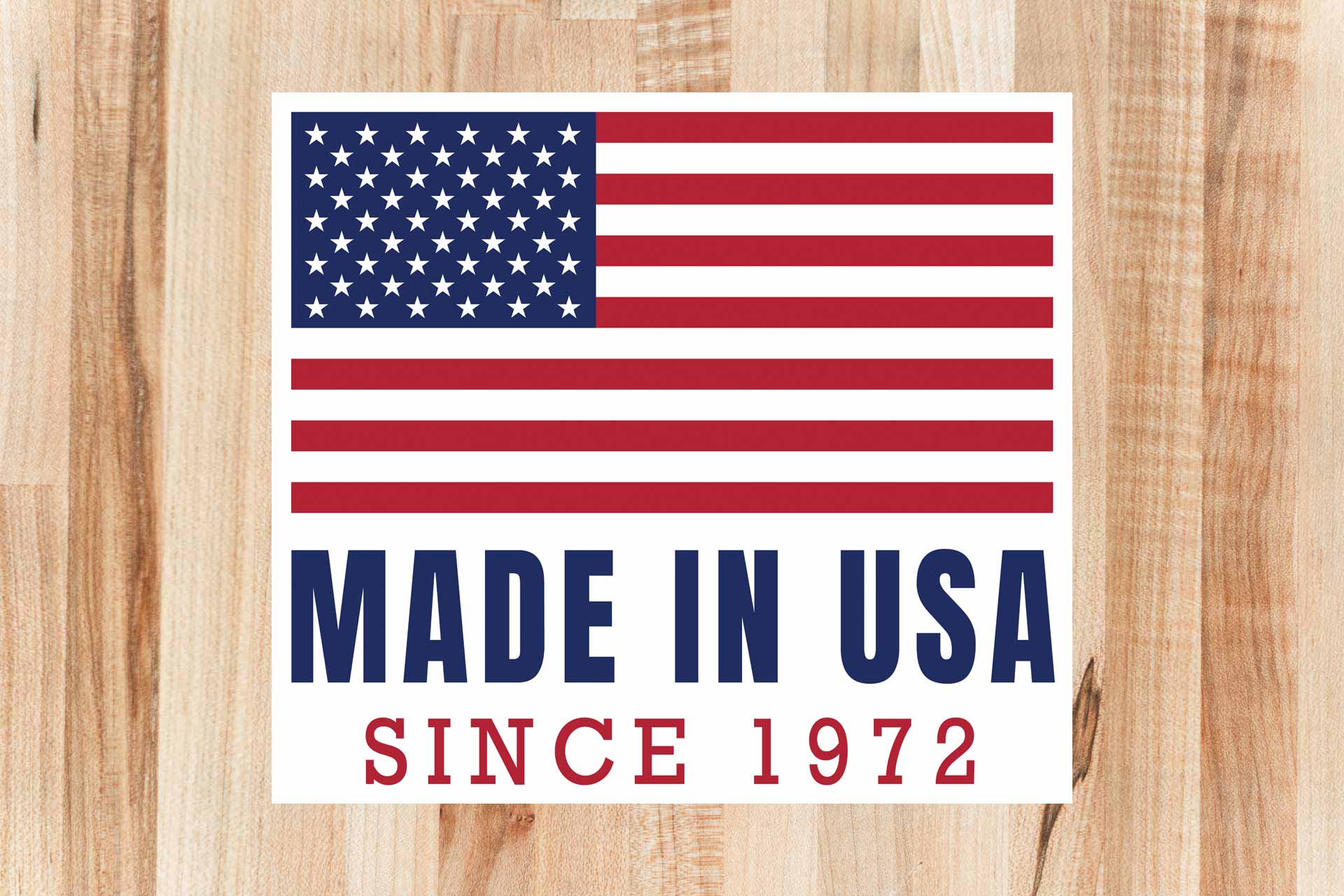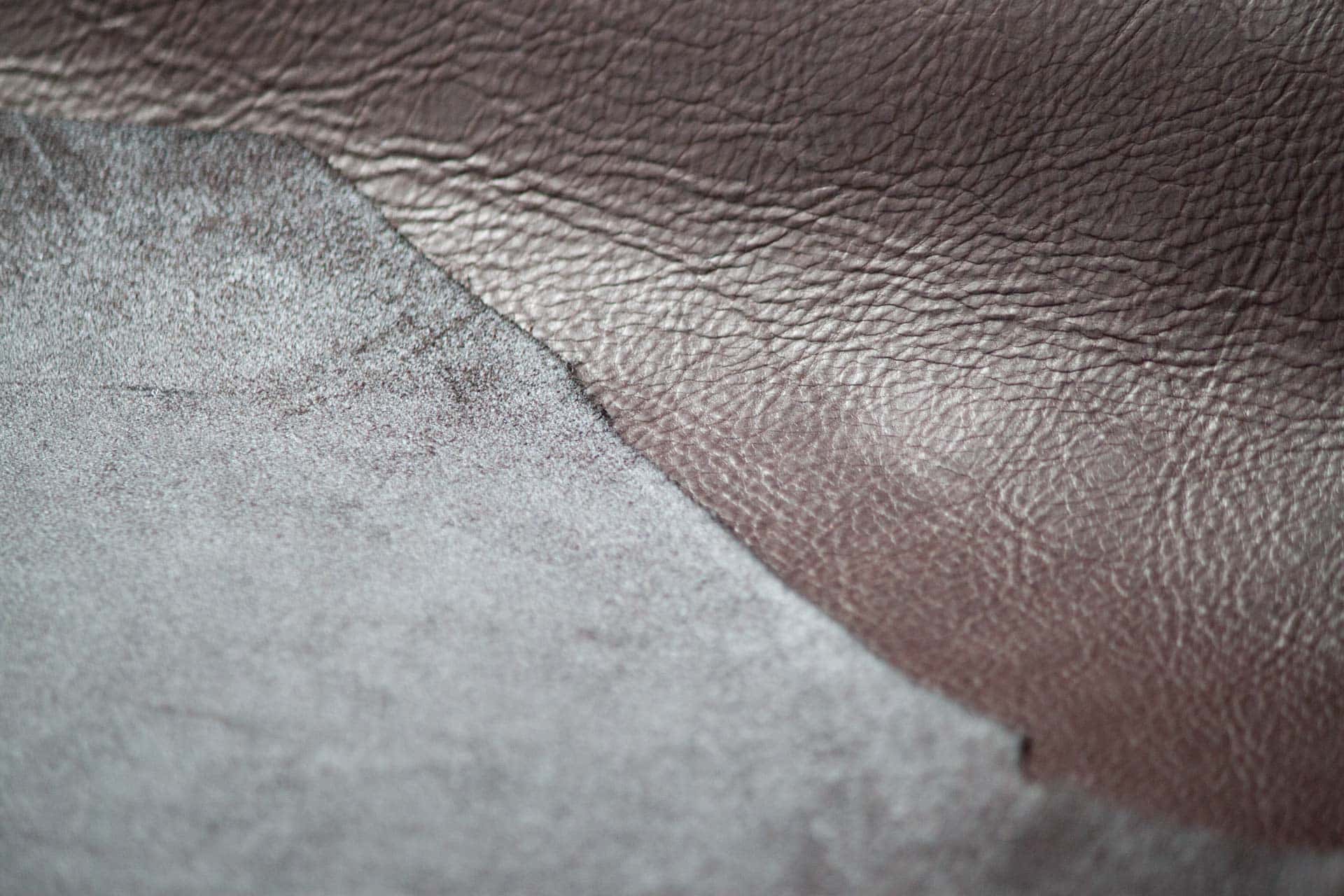 Full Grain Leather
We make this buffalo leather biker chain wallet using Full Grain Leather because it's the best grade and quality leather out available. This type of leather is durable, breathable, and strong. It contains all of the natural markings that the American Bison gets while roaming the prairie because we don't sand and buff that off. This biker wallet will be as unique as you are!