Hipster Leather Wallet
The Hipster Leather Wallet is our biggest mens wallet yet! Customers who need a lot of card capacity love the mens hipster wallet because it's packed with 10 card slots! Our leather smiths handcraft this large leather wallet with care and precision, bringing you one of the toughest mens wallets around. You won't have to worry about this wallet wearing out because we don't use any cheap fabric lining. You'll be able to pack it full of cards because we specially tan American Bison leather to stretch just the right amount. We build this large leather wallet to last using 100% America Bison Leather. The Hipster Wallet is Made in the USA at the Buffalo Billfold Company.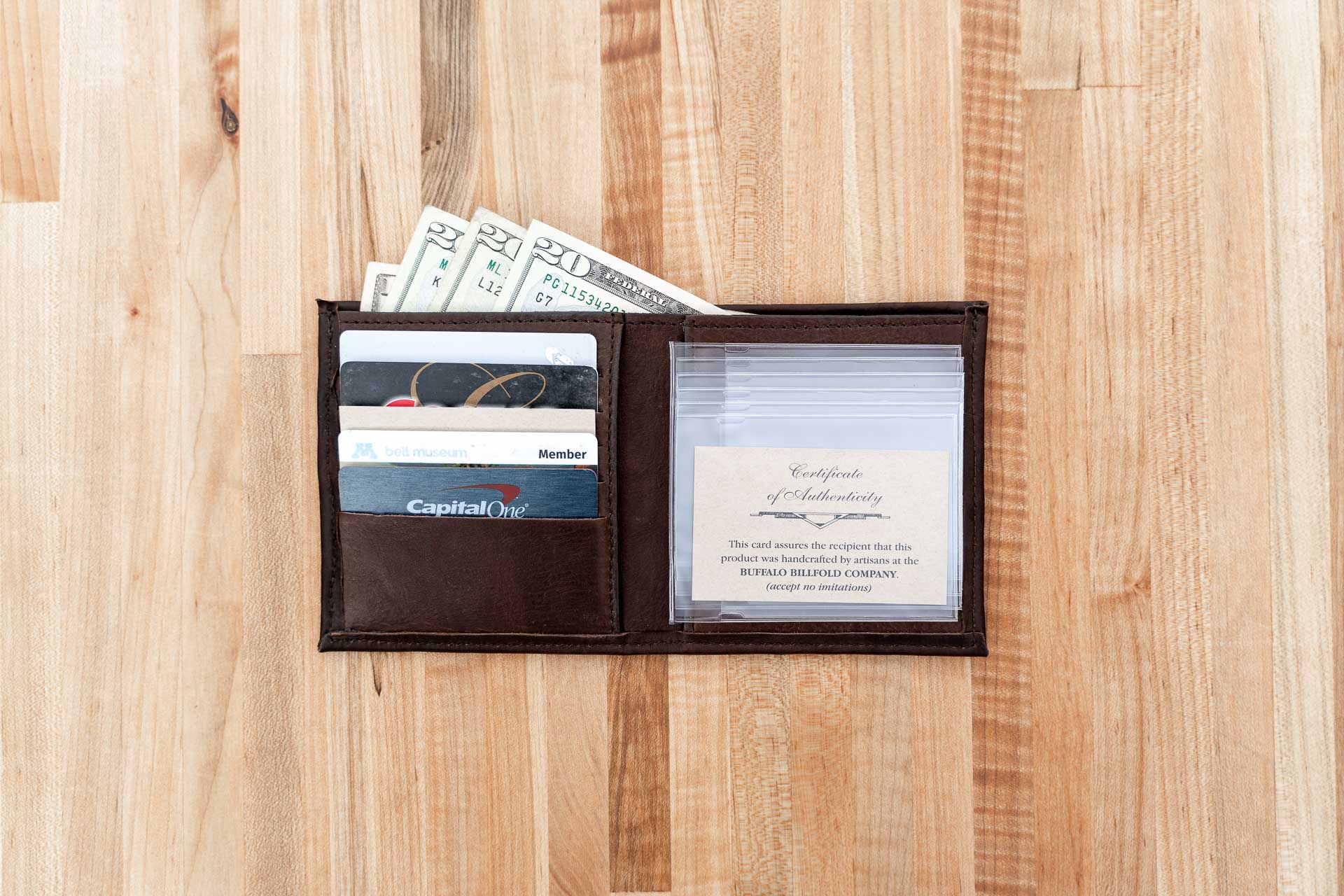 Bill Slot
Our Hipster Wallet is our largest wallet with a convenient bill slot to help keep your cash safe. Keep your cash crisp in this bill slot. You'll be able to carry everything you need with this wallet as it has tons of space for all of your daily needs.
In your Pocket
Width: 4.6 inches
Height: 4.8 inches
Thickness: 0.5 inches
Open Dimensions
Width: 8.75 inches
Height: 4.8 inches
Thickness: 0.25 inches
Features
10 Card Pockets
Bill Slot
Credit Card Insert
Holds Tons of Cards
This large mens wallet holds tons of cards – featuring 10 card slots with vinyl insert so you'll have all the extra capacity you need for your credit cards, loyalty cards or rewards cards. Durable and strong, you can be sure your cards are safe inside of this mens large wallet.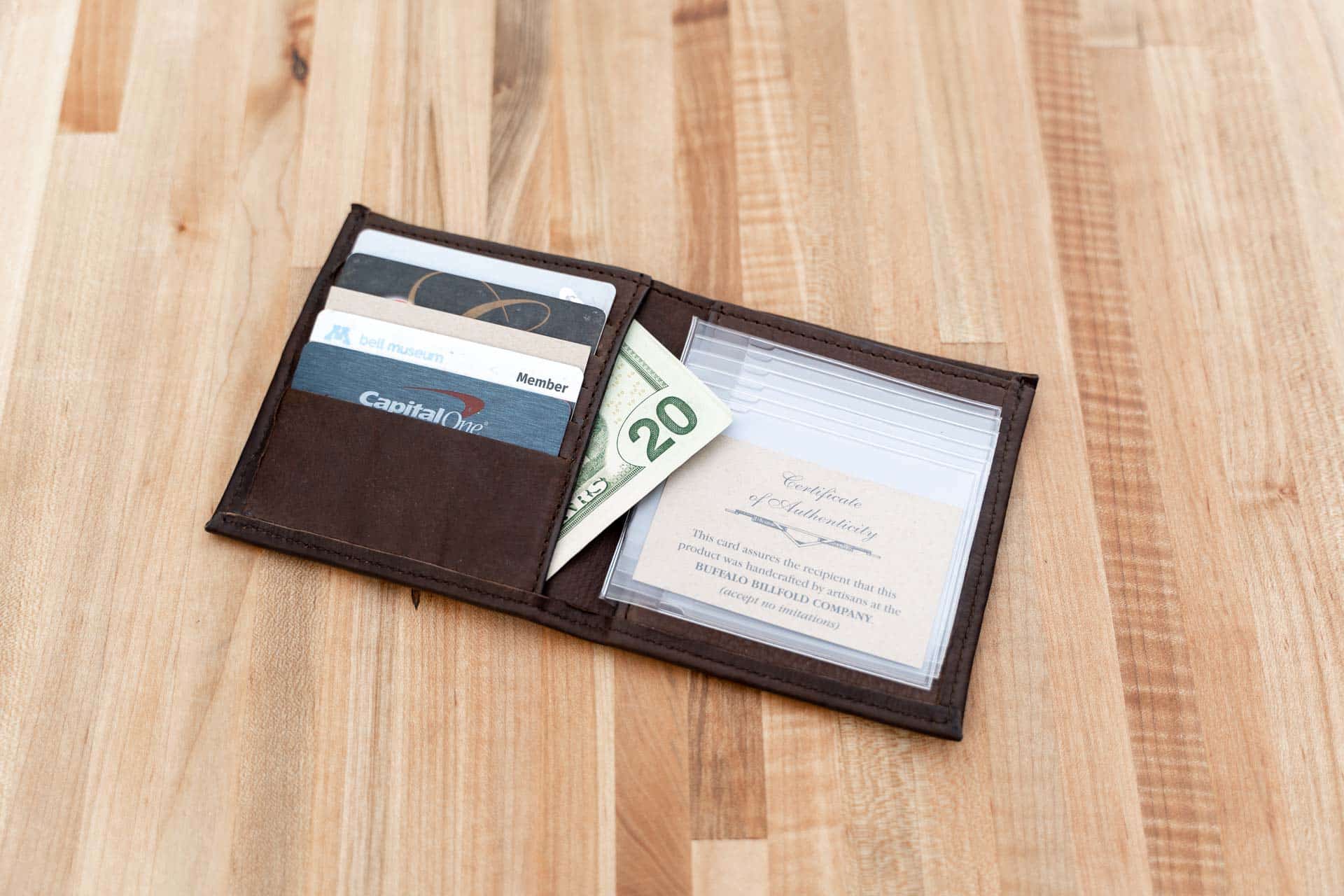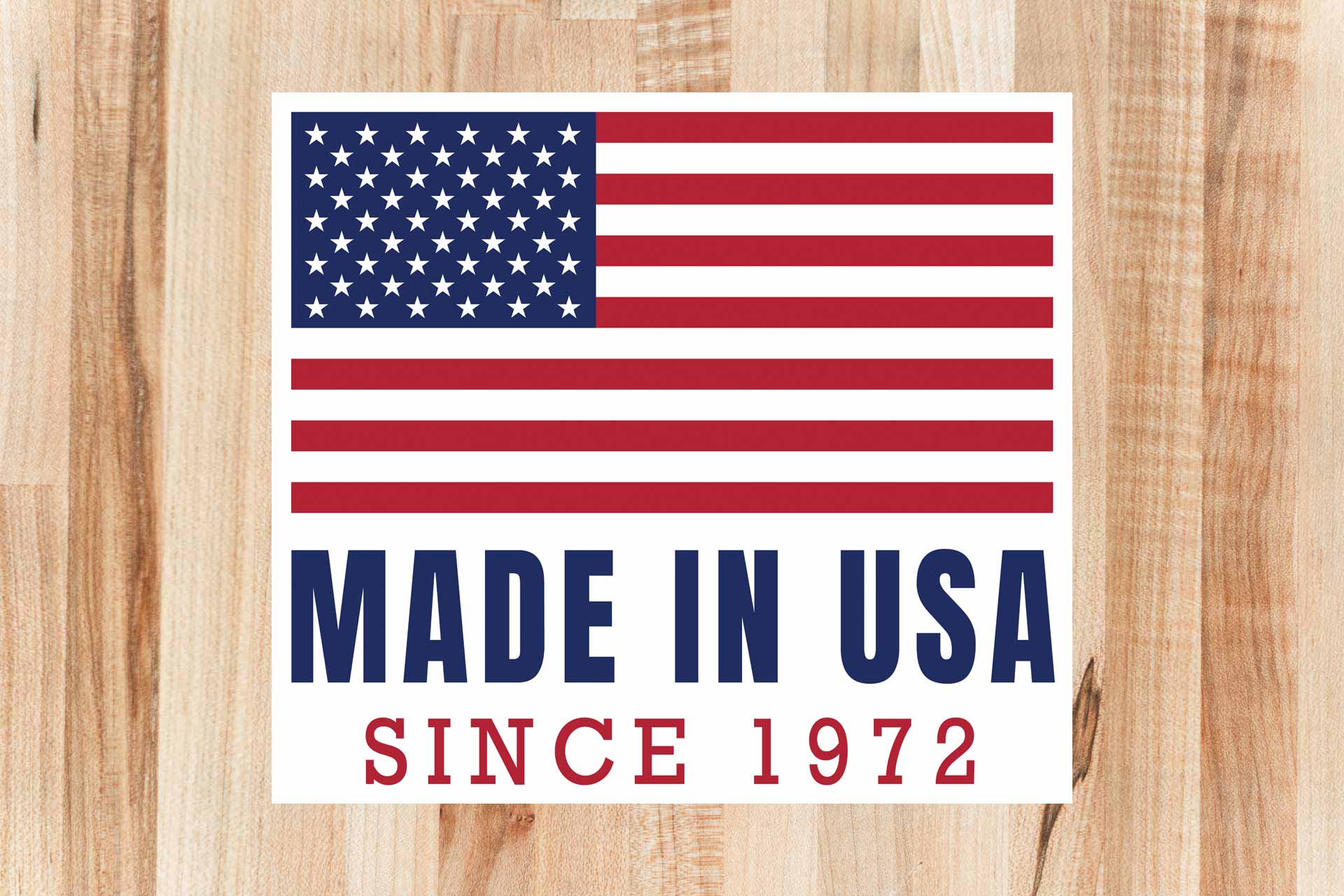 Made in USA
We craft this Leather Hipster Wallet in our workshop in Worthington, MN, USA. Our master leathersmiths make sure that every piece of leather, every stitch sewn, and every thread trimmed is done to our highest standards. Our Leather Bifolds, including this leather Hipster Wallet are Made in USA and built to last.
Full Grain Leather
Our Hipster Leather Wallet is made using Full Grain Leather. Full Grain Leather is the best grade leather and best quality leather. This type of leather is durable, breathable, and strong. It has not been sanded down, so it contains natural markings. Your Hipster Style Leather Wallet will be as unique as you are!