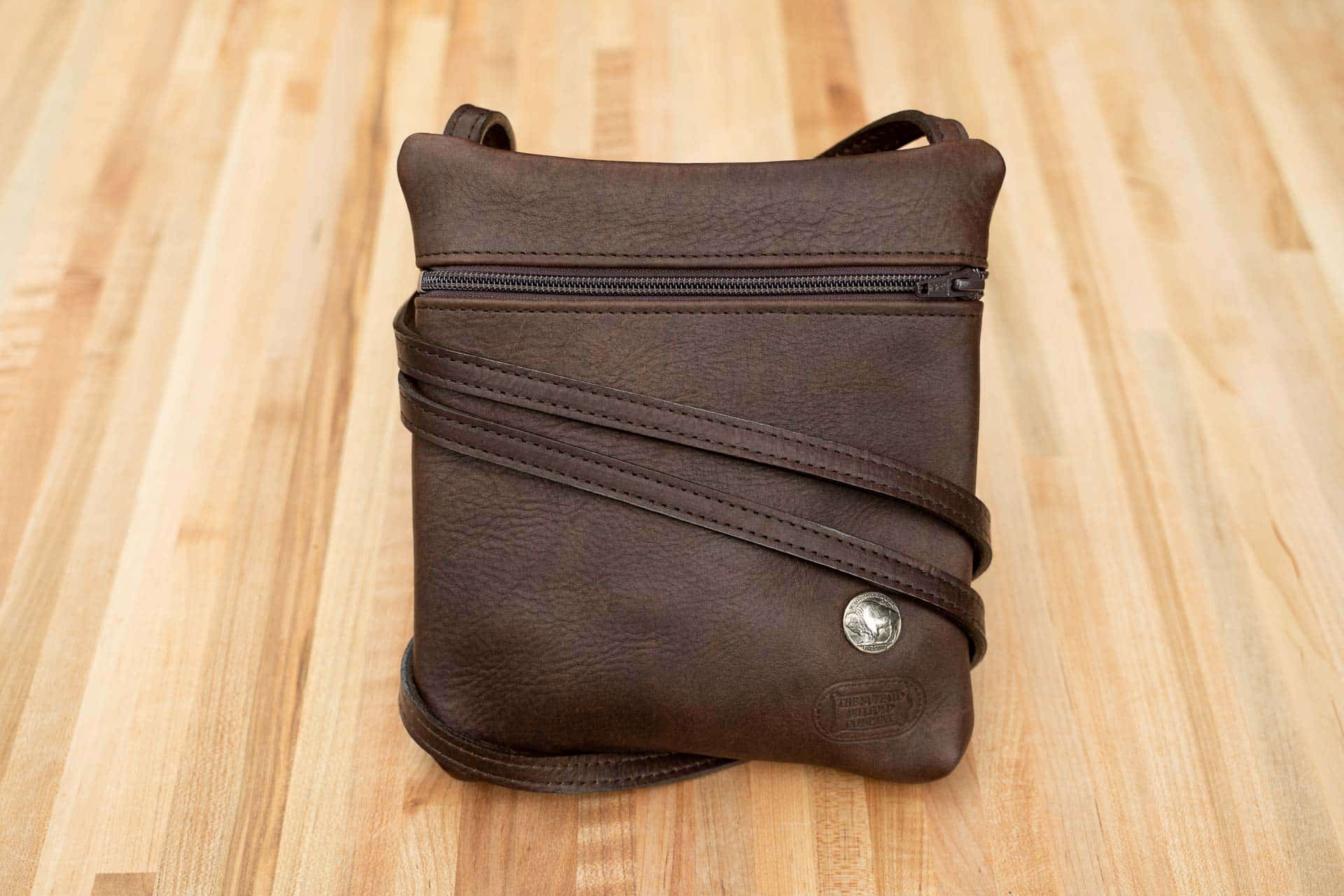 Leather Travel Purse
Our Leather Travel Purse is great for vacations and business trips because of it's medium-small size and crossbody-design. We've added a phone pocket to this purse so you can have quick access to digital airline tickets when flying or maps when driving. And once you get to your destination you've got quick access to the camera on your phone for capturing memories. This pocket also fits a kindle-sized e-reader or tablet for the plane. This crossbody travel purse is extra secure because of the integrated leather strap. This travel purse is built to last because it's handmade from full grain leather and Made in USA.
Interior Dimensions
Width: 7 inches
Height: 8 inches
Depth: 2 inches
Exterior Dimensions
Width: 8 inches
Height: 9 inches
Depth: 2 inches
Carrying Length
The carrying length of the strap on this purse is approximately 25 inches and can vary an inch or so in either direction.
Crossbody Travel Purse
This crossbody travel purse is great when you're on a trip, going shopping, or out for date night. It's medium-small size means it's lightweight but can still hold a decent amount. Our crossbody design combined with an integrated, strong, and double thickness full grain leather strap means that this strap is more secure than most.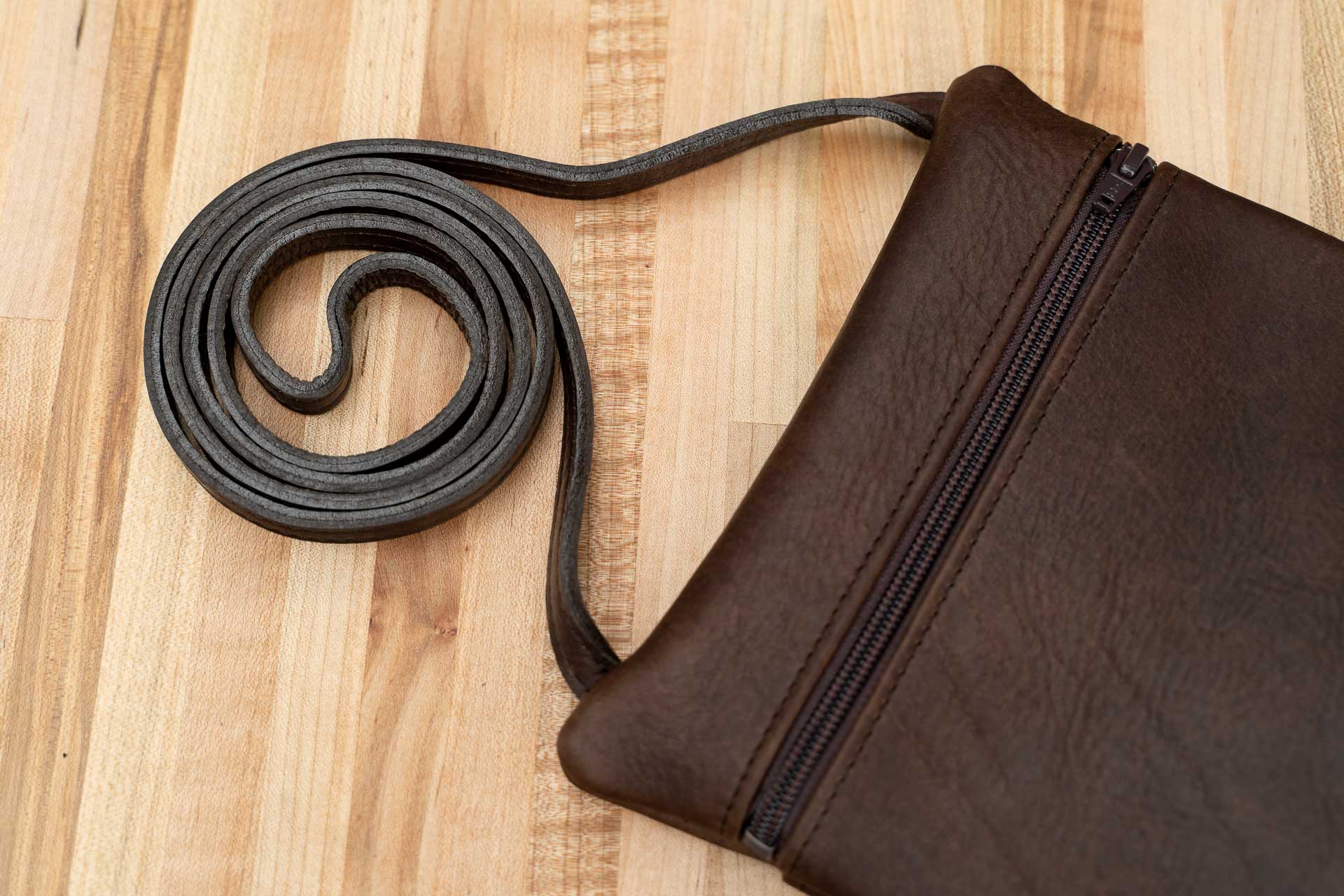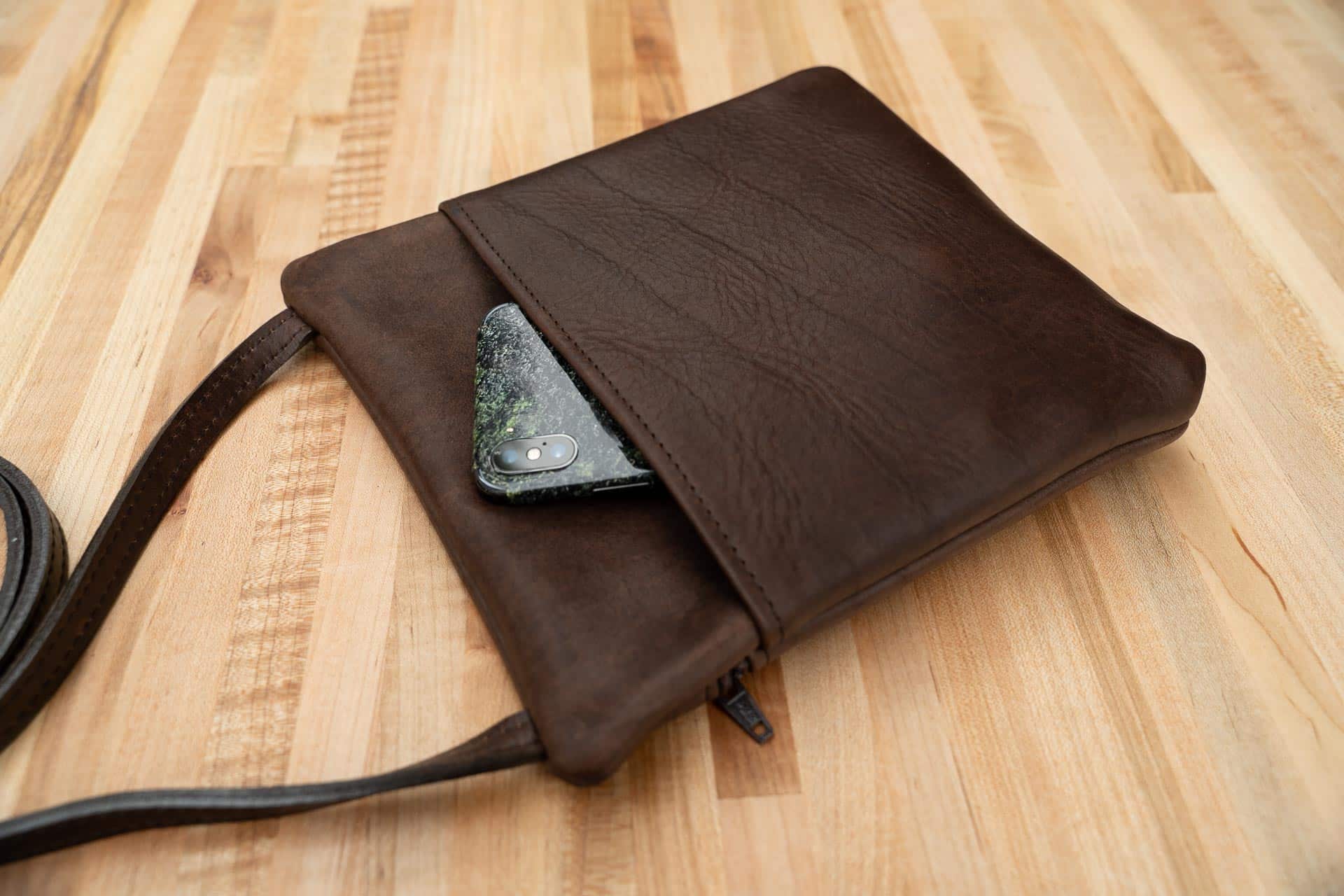 Phone Pocket
We've added a phone pocket on the back of this leather travel purse because you need quick access to your phone at every point during your travels. Whether you're getting your phone for a digital airplane, directions to your destination, or snapping a photo of the people you're visiting, this pocket has you covered. We've put this phone pocket on the back of our crossbody travel purse so it stays flush against your body, providing a bit of added security while still giving you the convenience of quick access.
Smooth Glide Zipper
Getting into a purse quickly when you're in a hurry can be a pain, so we've used a smooth glide zipper in our leather travel purse design. With this easy to use zipper, you'll have quick and easy access to the main pouch when you need plane tickets, hand sanitizer, snacks, wallet, or anything else. It's the little things that matter!