Naturalist field bag for hiking & birding
Head out on your next adventure with this Leather Expedition Bag! We love nature, and that's why we created this expeditionary Buffalo leather field bag with all the famous naturalists in mind; Darwin, Muir & Audubon. You can easily carry your field guide books, birding books, maps, binoculars, camera, phone, a snack and more. Whether hiking through the field, in the woods, or up in the mountains, this bag will make you feel even more like you're one of those famous explorers. It's made from natural materials and built with quality in mind, like it was in the old days. So venture out, see some animals, hear the birds, smell some flowers, and take some photos. With this tote by your side, you'll have fun and be prepared for anything!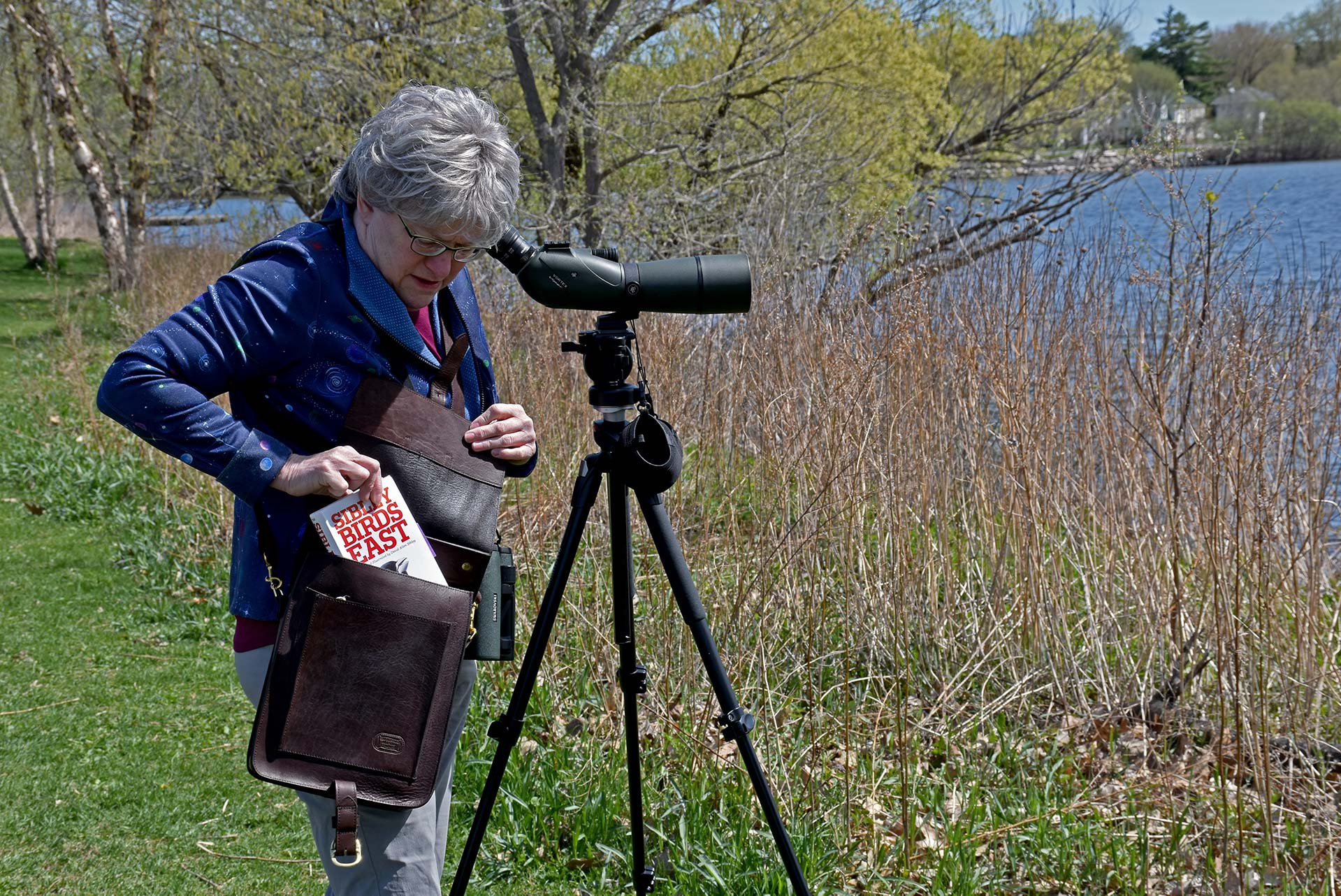 Handcrafted & Made in USA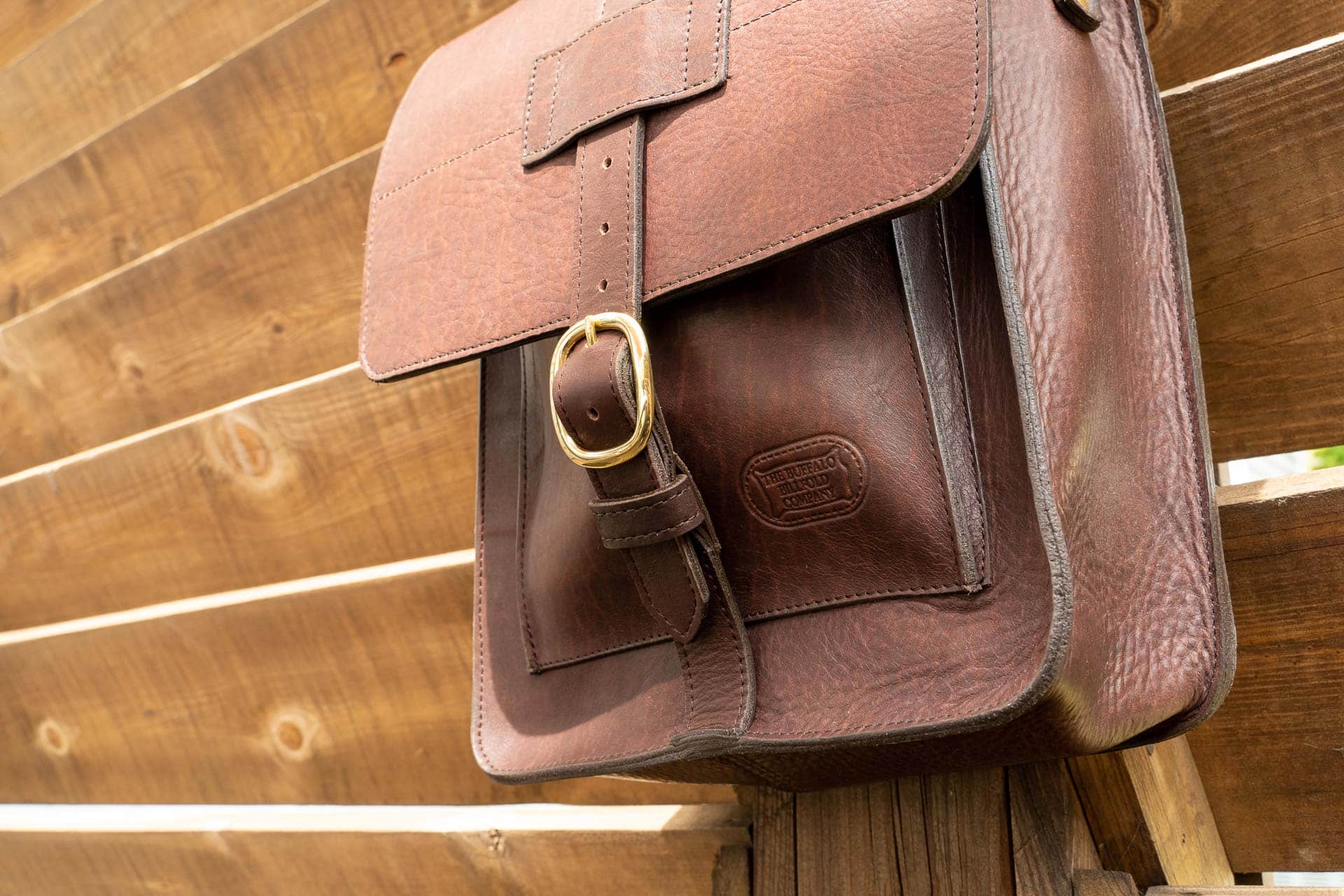 A leather bag built for nature & outdoors
This leather expedition bag is as tough and rugged as it gets. We've built it using our time-tested solid brass buckles and clips to make sure the metal parts hold up for decades. We handcraft the leather bag with our specially tanned American Bison leather and thick thread. We don't add any weak fabric lining because it wears out too quickly. Instead we specially tan the back of the leather. This expedition bag is so durable because it's made with 100% leather and no fabric. We've also designed this back to perfectly meet your needs when hiking. There's an easily accessible pocket on the back side so you can get at certain pieces of gear quickly. The front fastens securely with a strap and buckle, so nothing accidentally falls out.