Buffalo Leather Passport Wallet
Organize your travel with this handmade Buffalo Leather Passport Wallet. You can slide your passport into the slanted passport holder easily because of the slanted slots unique design. This passport travel wallet has 4 credit card slots that load to the center so your cards won't fall out. We've added a large leather coin pocket to hold change and two strong snap closures to make sure the pouch stays shut. We wanted to make sure it was easy to access both your local and foreign currencies while traveling, so we added two bill slots to this leather passport wallet. Our Leathersmiths make our passport travel wallet using full grain leather from the hides of American Bison because it's the strongest and most durable type of leather. You can get this passport wallet in both brown or black leather. We handcraft this travel organizer wallet at our leather shop to ensure that it's build is high quality.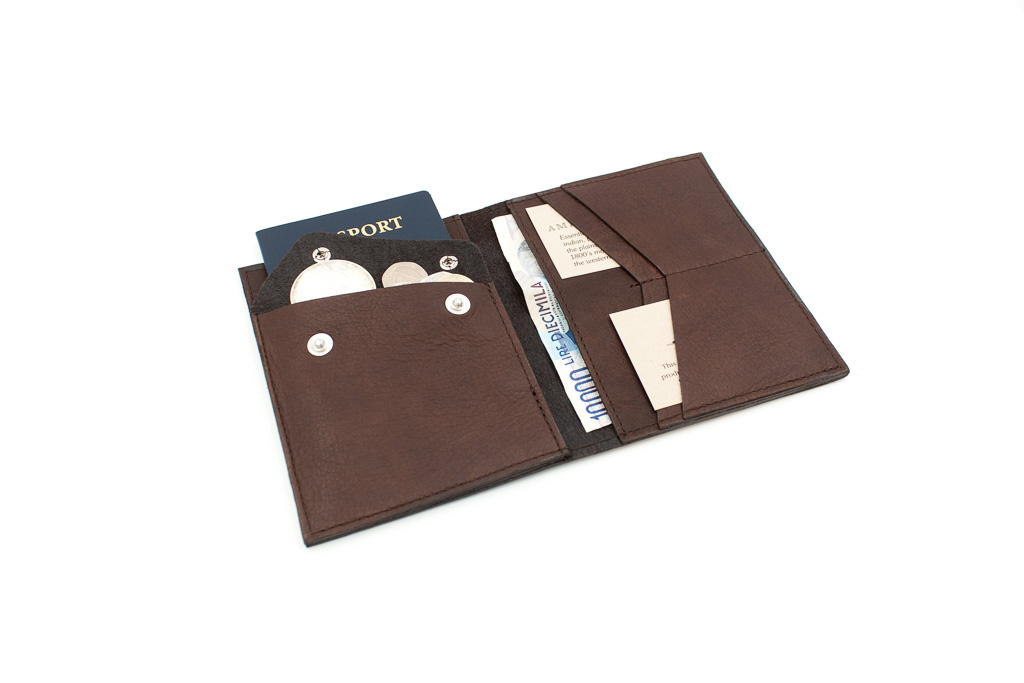 Leather Passport Wallet – Travel Organizer Wallet
When you're on vacation with your family, or traveling on your own for business or pleasure, it's important to make sure you have all of your documents and currencies close at hand. Give yourself some peace of mind knowing that your passport is safe, secure and at your side with this travel organizer wallet. Carry your passport by sliding it inside the sturdy passport holder. You can easily store and sort the cards you've chosen to bring. Just use the credit card slots in this travel organizer wallet. We added two bill slots on the left and right sides so you can organize your local currency on one side and foreign currency on the other. That way you can easily exchange money no matter what country you're in.
In Your Pocket
Width: 4 5/8 in
Height: 5 3/4 in
Thickness: 1/2 in
Open Dimensions
Width: 9 5/8 in
Height: 5 3/4 in
Thickness: 3/8 in
In Use
Width: 4 5/8
Height: 5 3/4 in
Thickness: 3/4 in
Holds Coins
This Buffalo Leather Passport Wallet has a secure pouch for your loose coins, fastened with two snaps. If you're on a trip to a foreign country, this is a great way to keep track of your coins and foreign currency. Your coins are safe inside of this coin holder.
Foreign Paper Currency Bill Slot
You can easily sort your foreign paper currency with this buffalo leather passport holder. With two bill slots, you can keep your dollar bills to use at the airport on the way out of the country and also your foreign currency to use on the other side once your plane touches down. These convenient bill slots make using this passport wallet a breeze.
Credit Card Slots
Our Buffalo Leather Travel Organizer Wallet has 4 card slots – keep your ID, business cards and credit cards within easy reach while on your travels about the world. Made from full grain leather, these card slots will keep your cards safe on your trip so you can travel with peace of mind.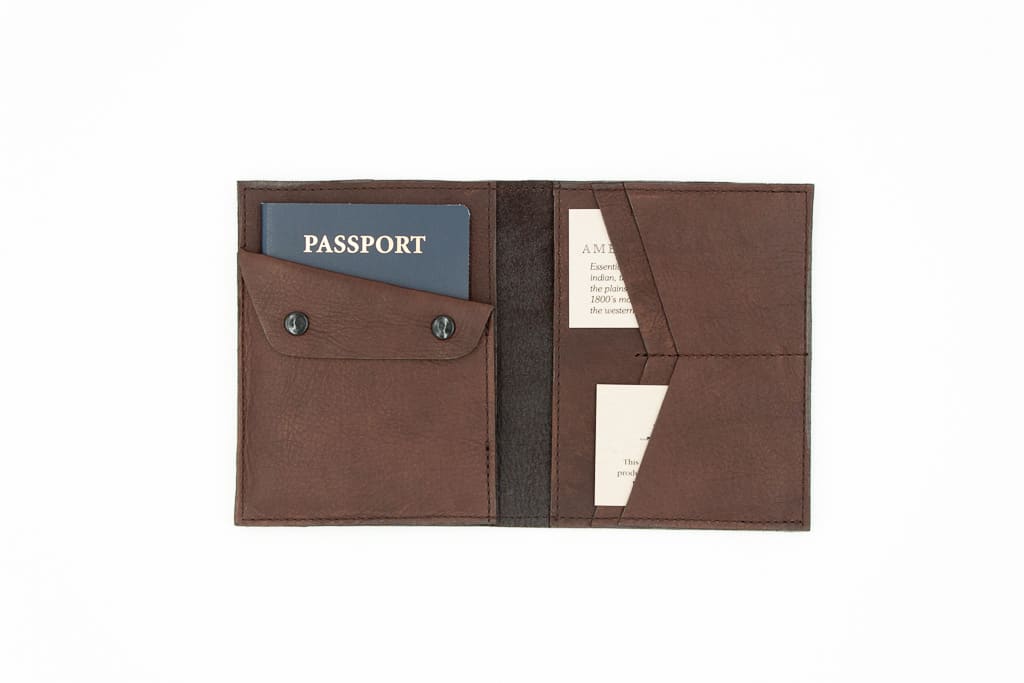 Business Card Slots
Many of our customers love that this Travel Wallet is so versatile. You can use the credit card slots for business cards to help promote your business while on the road or in the air. You'll never have to fumble through your bag again!
Black or Brown
Our Buffalo Leather Passport Wallet comes in a two very popular colors. You can get this passport wallet made from either black leather or brown leather. Your wallet will age over time to develop an amazing patina and show off the amazing markings and branding of the full grain leather.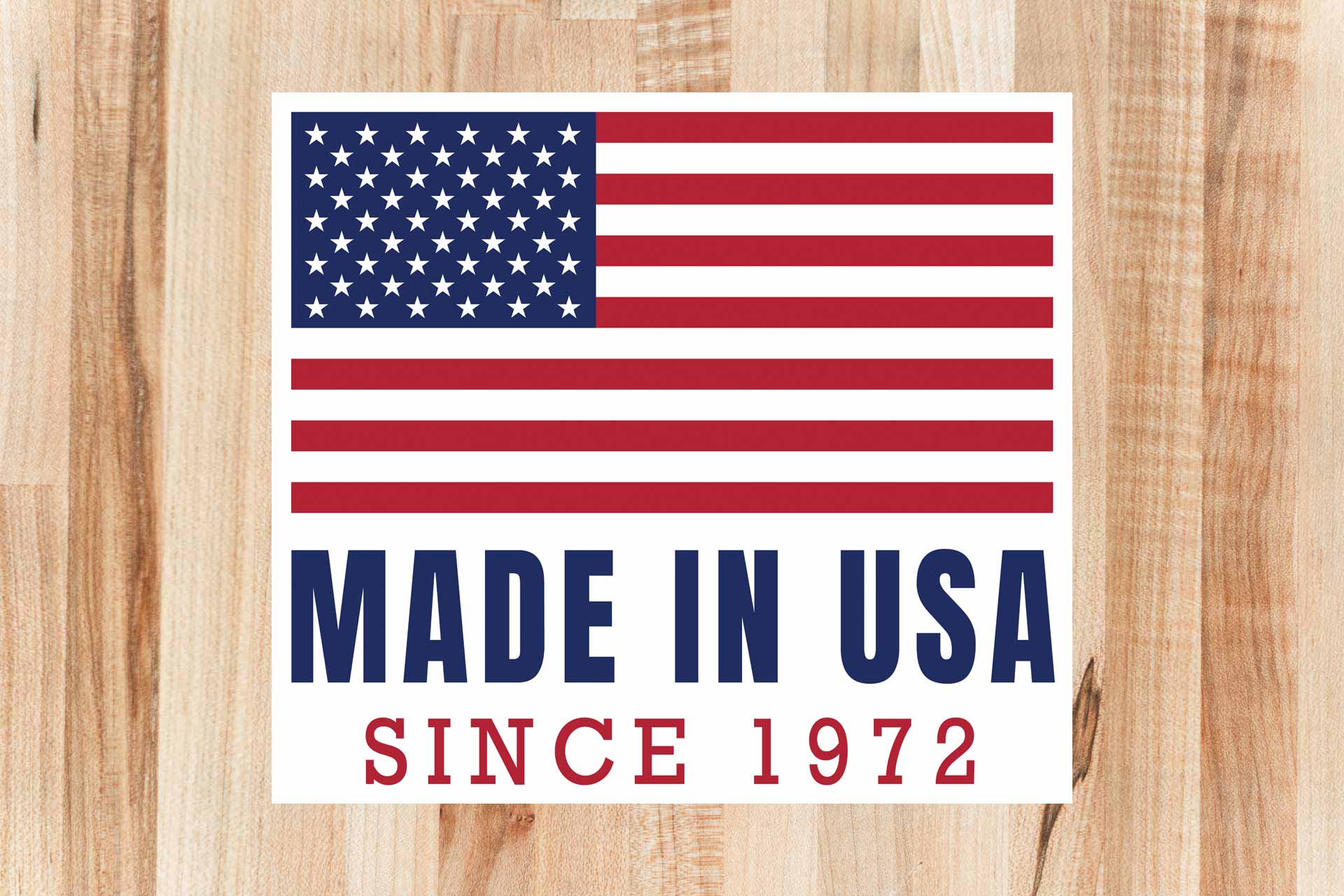 Made in USA
We craft this Buffalo Leather Passport Holder in our workshop in Worthington, MN, USA. Our master leathersmiths make sure that every piece of leather, every stitch sewn, and every thread trimmed is done to our highest standards. Our Leather Travel, including this leather passport wallet are Made in USA and built to last.
Full Grain Leather
Our Buffalo Leather Passport Wallet is made using Full Grain Leather. Full Grain Leather is the best grade leather and best quality leather. This type of leather is durable, breathable, and strong. It has not been sanded down, so it contains natural markings. Your Leather Travel Organizer Wallet will be as unique as you are!