Small Leather Purse
This small leather crossbody purse is compact and lightweight. This bag features a vintage envelope pouch design and will go perfect with almost any outfit! You can easily secure the leather flap of using the Genuine Buffalo Nickel snap attached to the front. You'll find easy access to your phone by using the leather pocket on back. We make two version of this purse, the small black leather purse and small brown leather purse. So you can get it in whichever color works best for you, or get one of each to match it to your outfit! It will last far longer than other purses because it's handmade from high quality durable Bison leather. This small Buffalo leather purse is 100% Made in USA and built to last.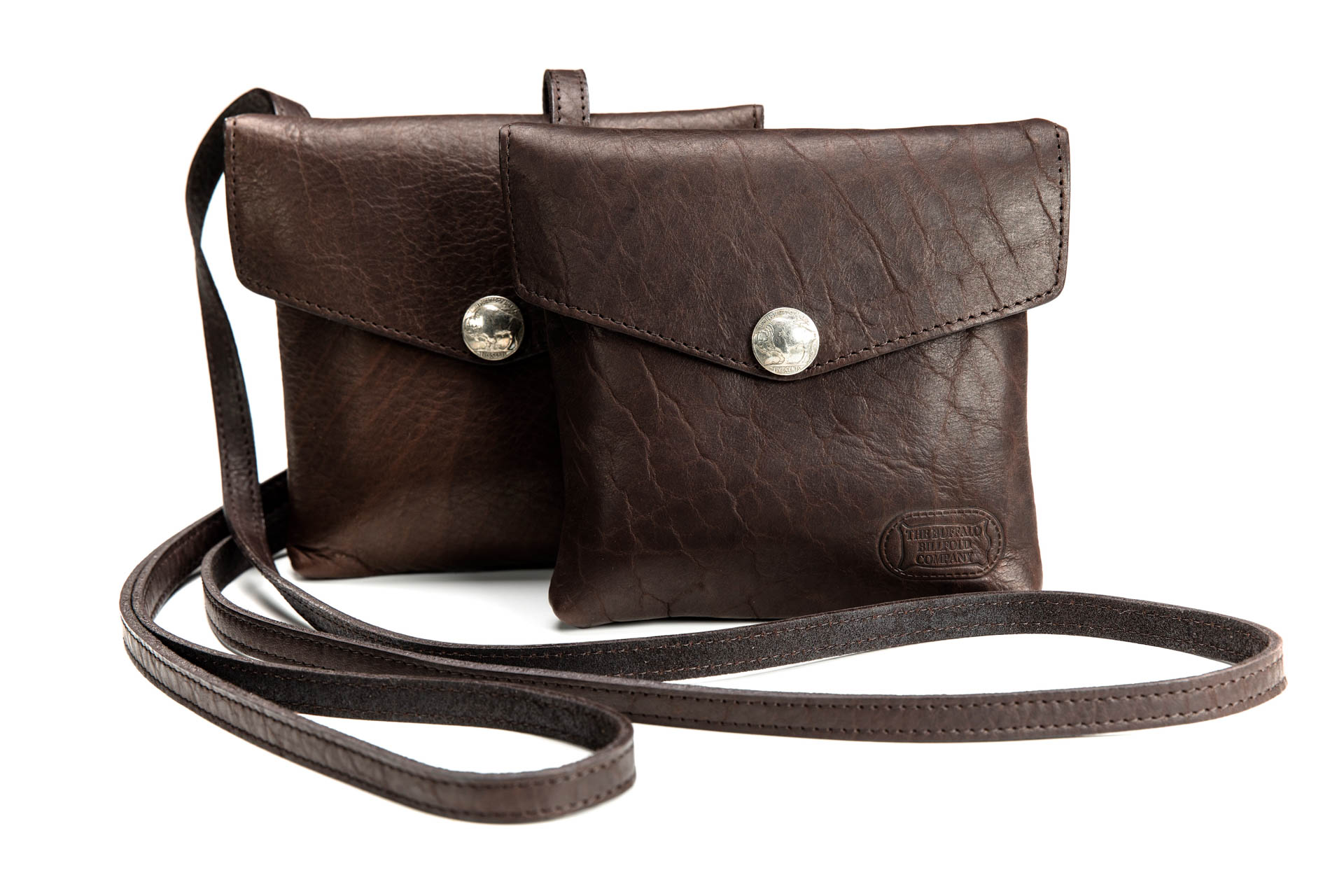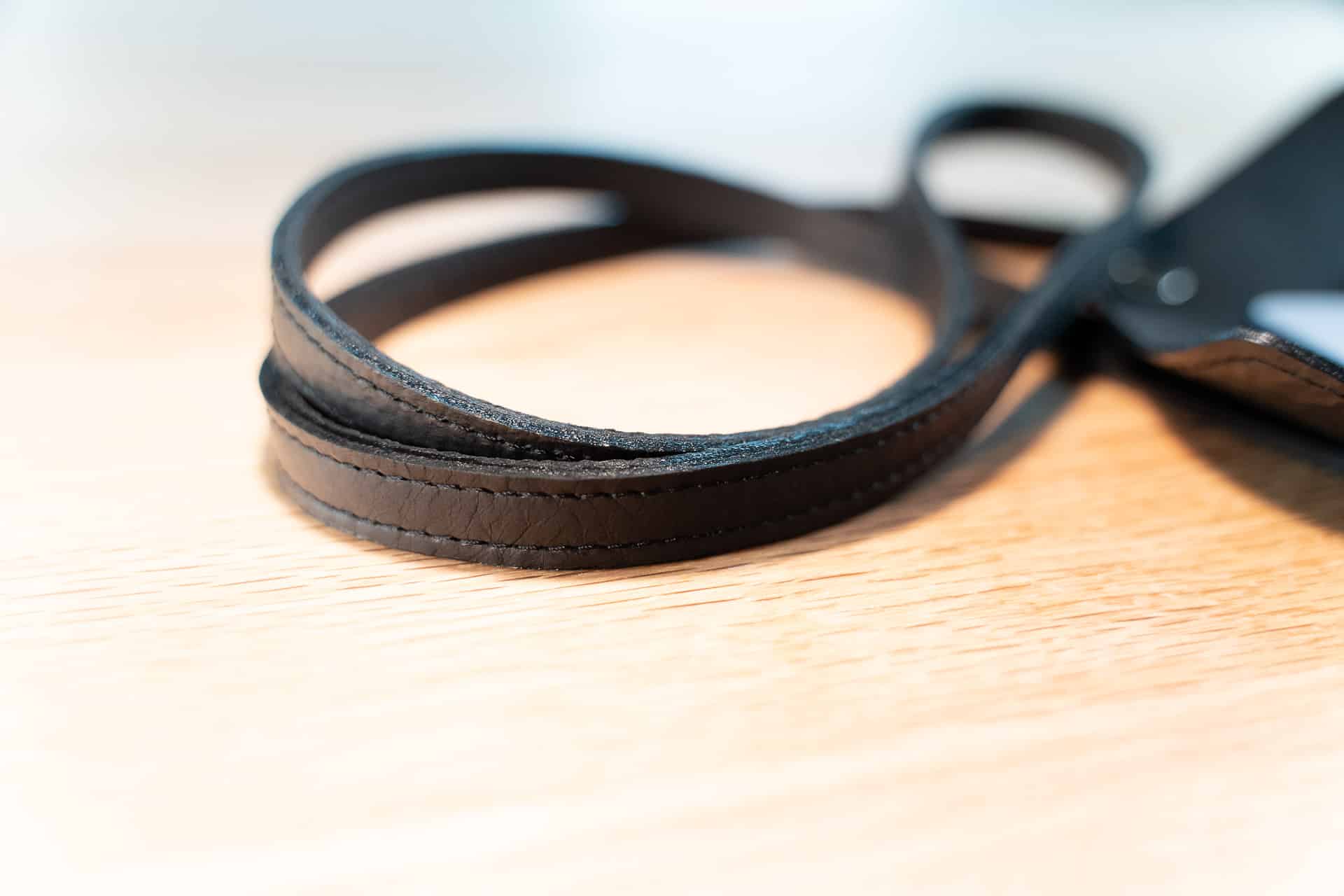 Small Leather Crossbody Purse
This small crossbody bag is perfect for an evening out. It's small & compact size lets you take just what you need with a little room to spare. The pouch is a good size for storing your wallet, keys and a little makeup or something of the sort. Especially if you're taking it to a stadium or event venue that has size restrictions. The back pocket allows quick access to your phone, so every outing is selfie ready! This handmade bag will match any ensemble because it is available in both black or brown soft leather. Or if you want, get one of each color to even better match your outfits!
Black or Brown Leather
We make two variants of this purse. You can choose between the small brown leather purse or the small black leather purse. But you don't just have to pick one color! This purse is small and compact, so it won't take up much room in your home. Get one of each color to match your outfit!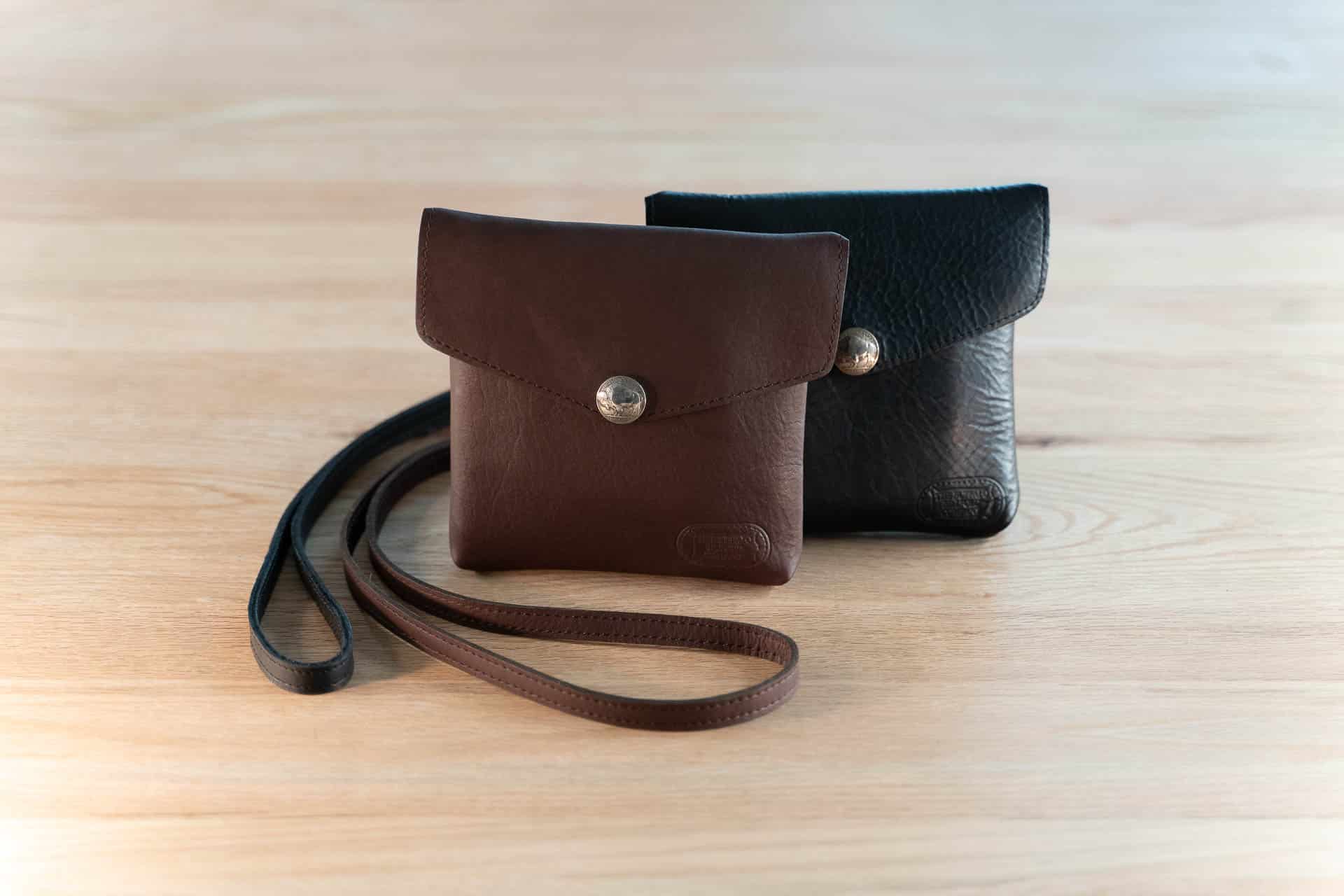 Interior Dimensions
Width: 6 inches
Height: 6 inches
Depth: 1 inches
Exterior Dimensions
Width: 6.5 inches
Height: 6.5 inches
Depth: 1 inches
Carrying Length
Varies from ~22" to 28" (from the top of bag to the middle of the strap)
Buffalo Nickel Snap
Our Small Leather Purse has a genuine buffalo nickel snap attached to the front. No need to worry about your precious items falling out, our HMK is built to endure travel and will help keep your items secure by using this firm buffalo nickel snap.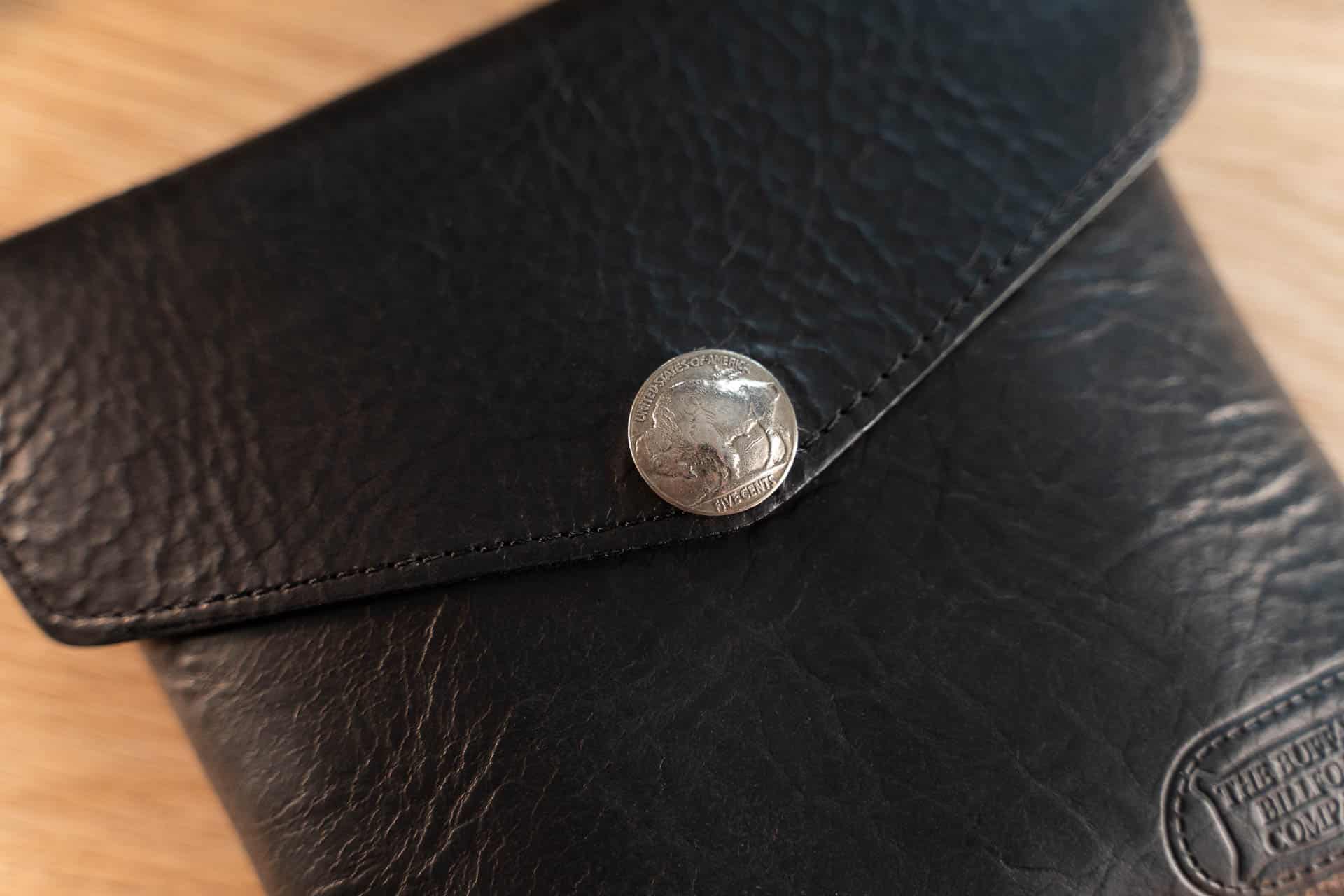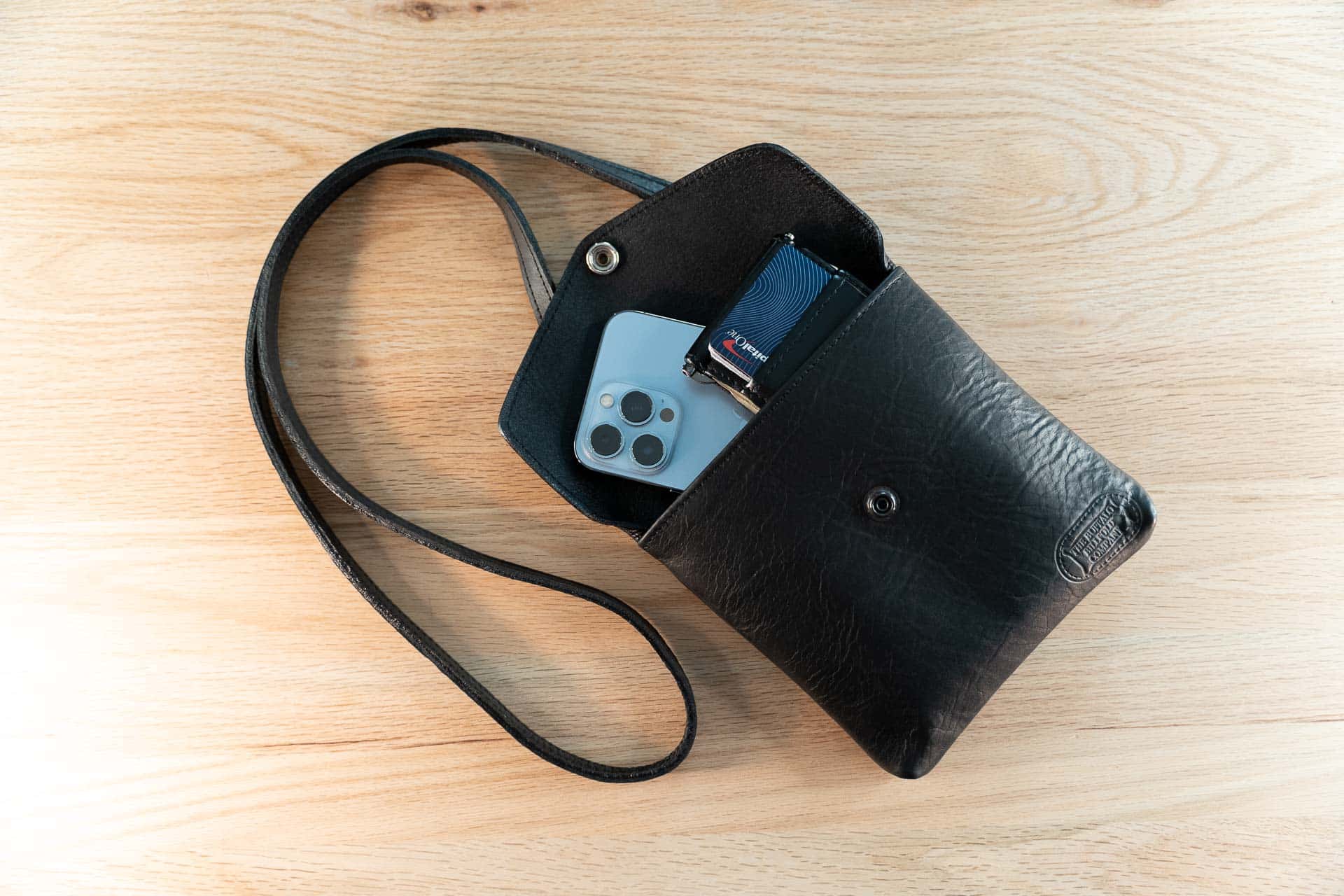 Compact, Envelope Pouch Design
This Small Buffalo Leather Purse has a single envelope pouch design which is perfect for grab and go. Compact and stylish, the HMK is a small statement piece that will become one of your favorite envelope purses in no time.
Outer Phone Pocket for Quick Access
Getting into a purse quickly when you're in a hurry can be a pain, so we added an outer phone pocket for quick, easy access to your device. Answer important calls quickly without the need to dig around. The simple, easy design allows for you to quickly slide your phone in and out of the pocket of this small leather purse.