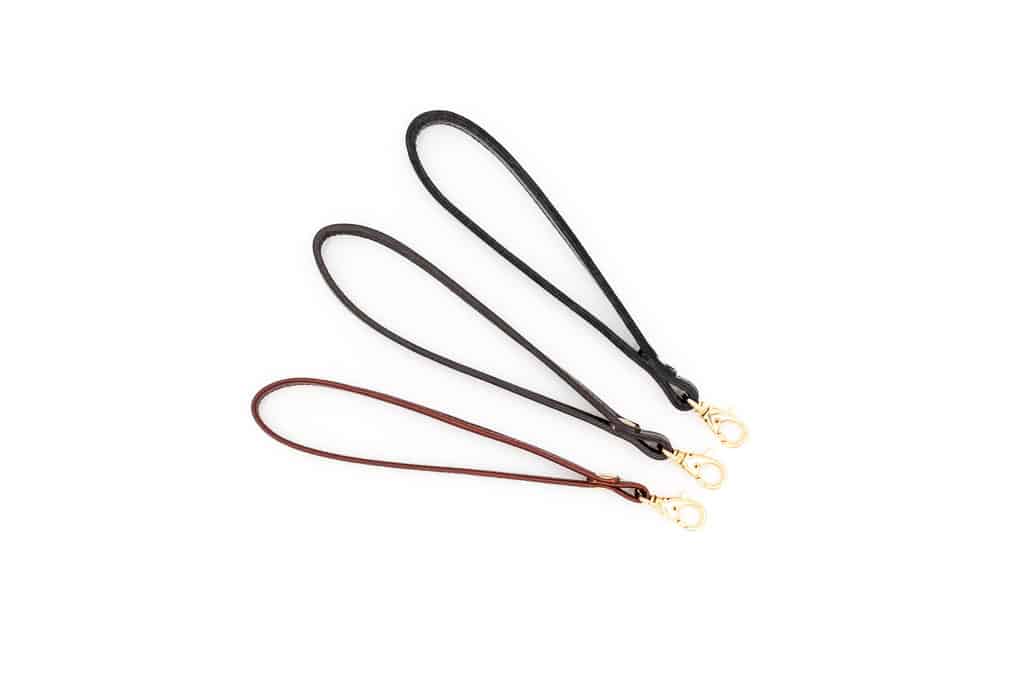 Leather Wrist Straps
Slip this leather wrist strap easily over your hand. You can attach and detach this leather wristlet strap using its brass clip. If you are looking for a highly durable leather detachable wrist strap, you've found it. We handcraft this strap with full grain leather from American Bison hides because it develops an amazing patina as it ages. If you're looking for a replacement wrist strap this one will work great and last long.  You can attach this strap to all sorts of things because of it's easy to use brass clip. Customers use this strap for wristlets, wallets, handbag strap, womens clutch strap, or small purse strap. They come in black, brown and badlands russet red Buffalo leather.
Made in USA
We craft this Leather Wristlet Strap in our workshop in Worthington, MN, USA. Our master leathersmiths make sure that every piece of leather, every stitch sewn, and every thread trimmed is done to our highest standards. Our Leather Straps, including this wrist strap replacement are Made in USA and built to last.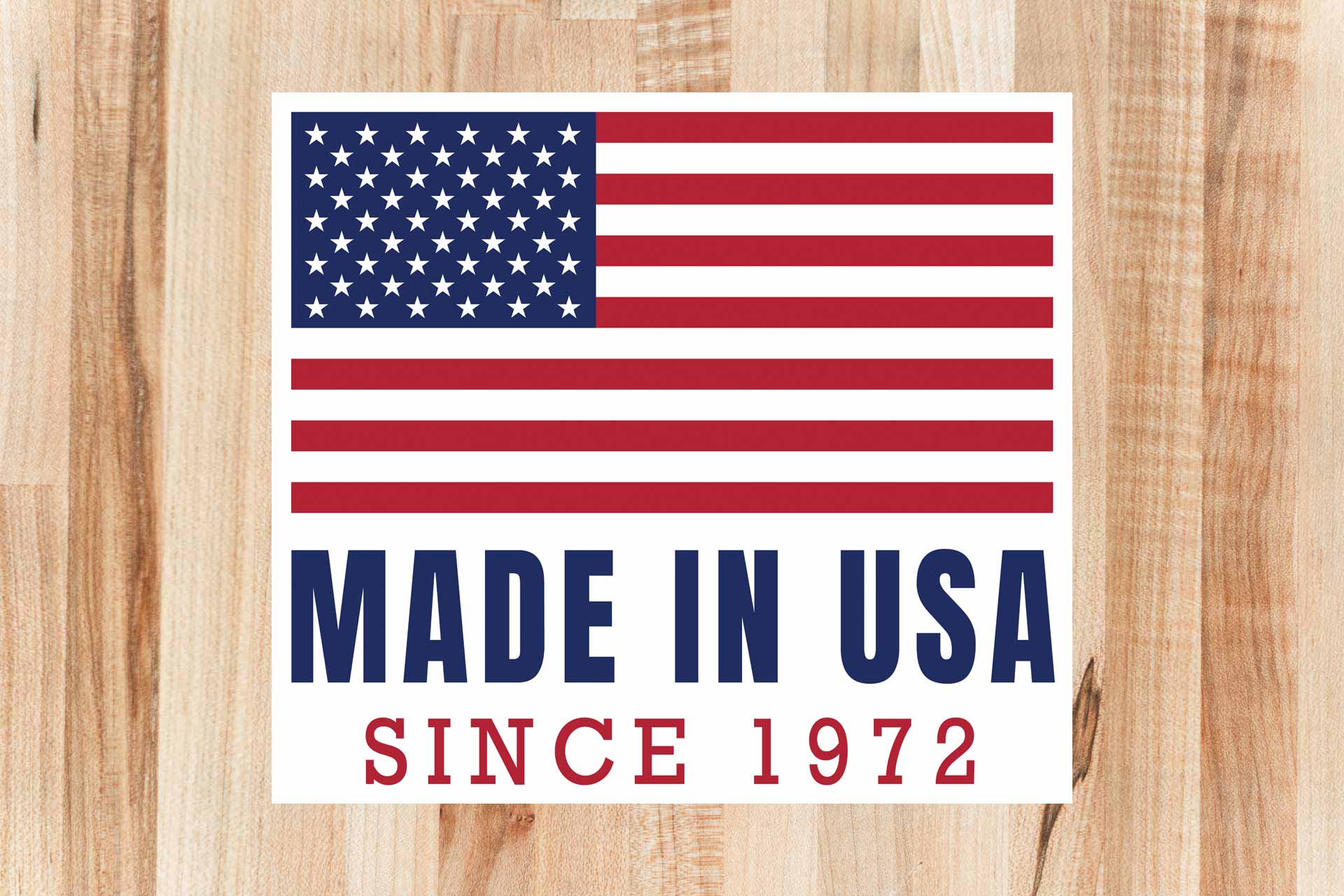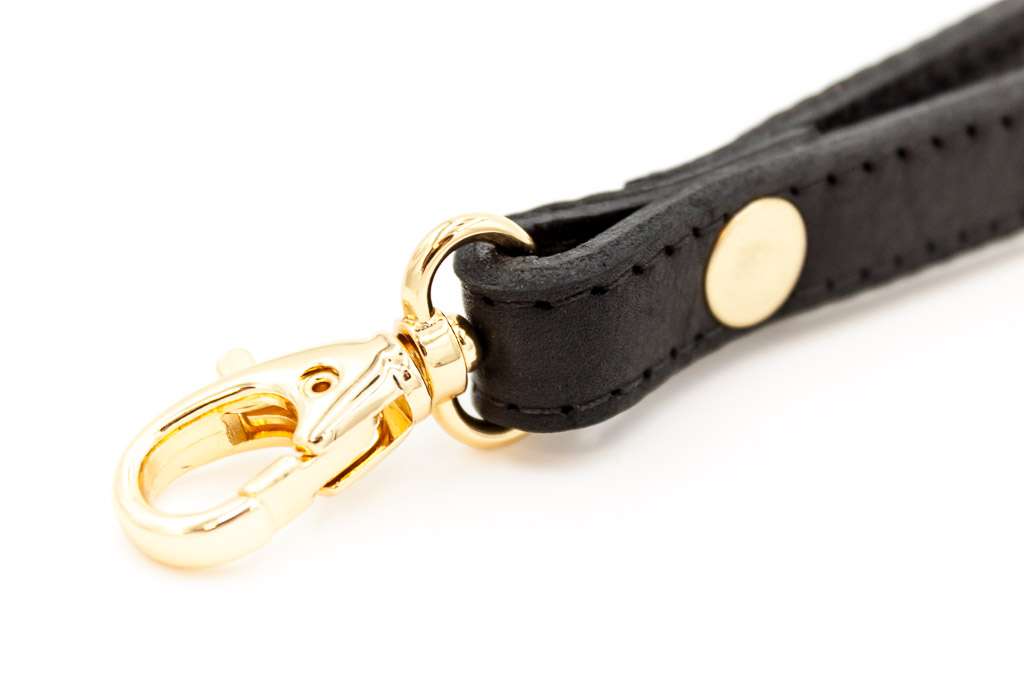 Solid Brass Clip and Rivet
You can easily clip this detachable wrist strap using the strong brass clip. It has a thumb lever which makes it very easy to use. You can clip this strap onto clutches, purses, handbags, wristlets or anywhere you might need a solid strap. The brass rivet keeps the clip secure for extra protection.
Full Grain Leather
Our Leather Wrist Strap is made using Full Grain Leather. Full Grain Leather is the best grade leather and best quality leather. This type of leather is durable, breathable, and strong.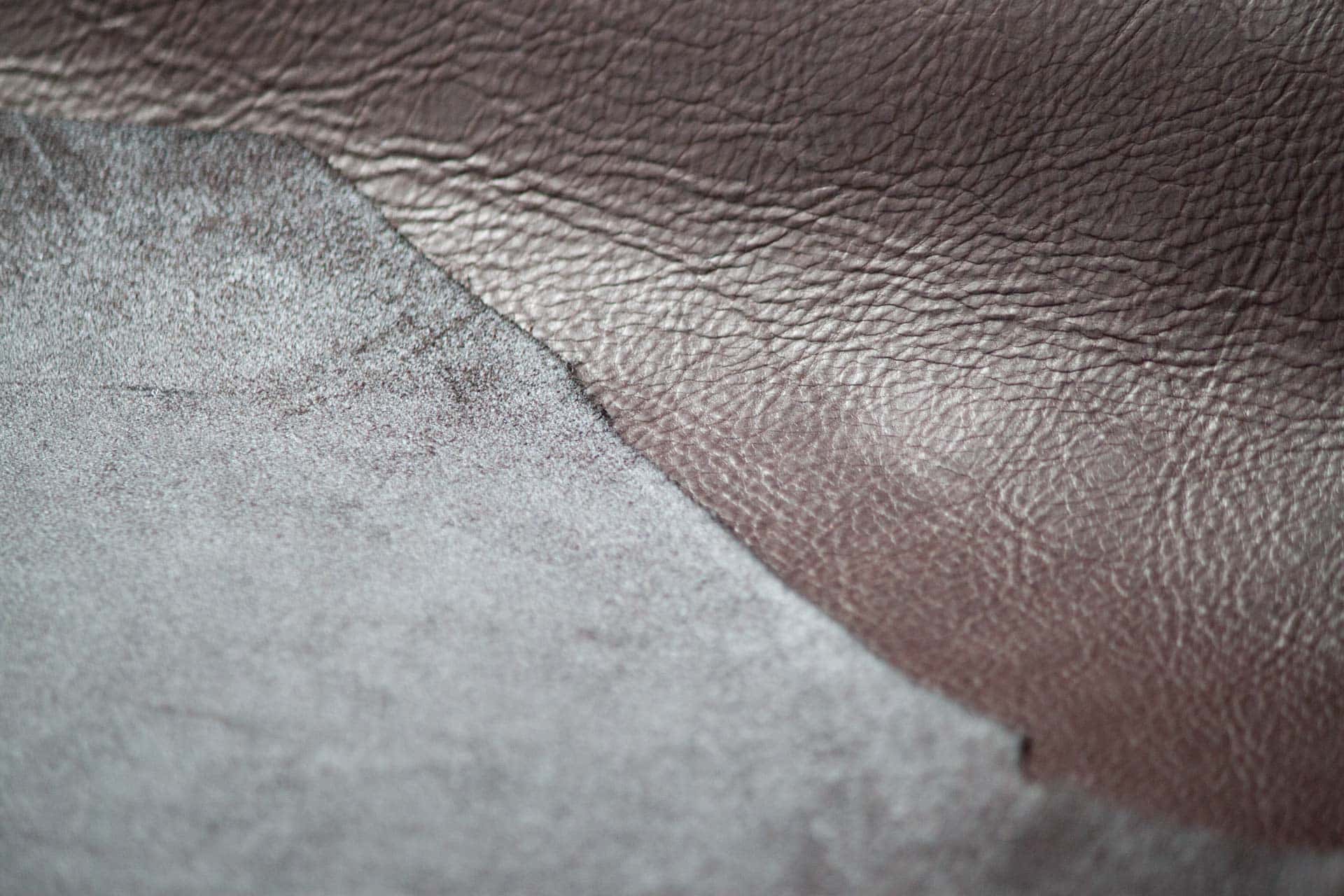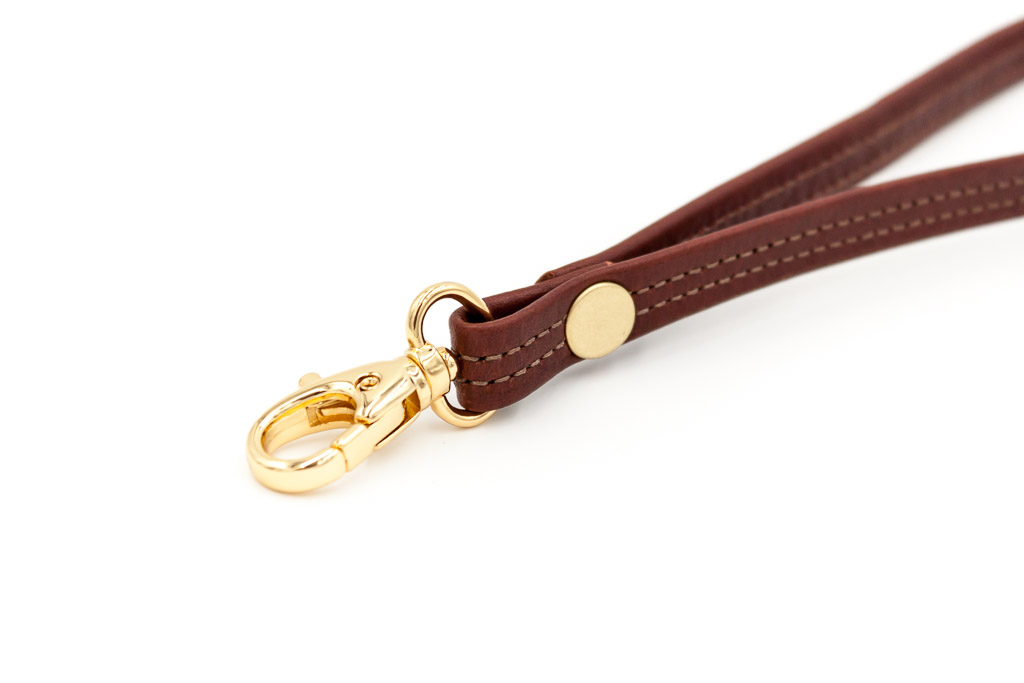 Handmade
Our Leather Wrist Strap is handmade. We carefully choose each piece of leather in this handmade leather strap to ensure it has a uniform look. Every piece of leather is hand chosen and sewn stitch by stitch right here in the USA.