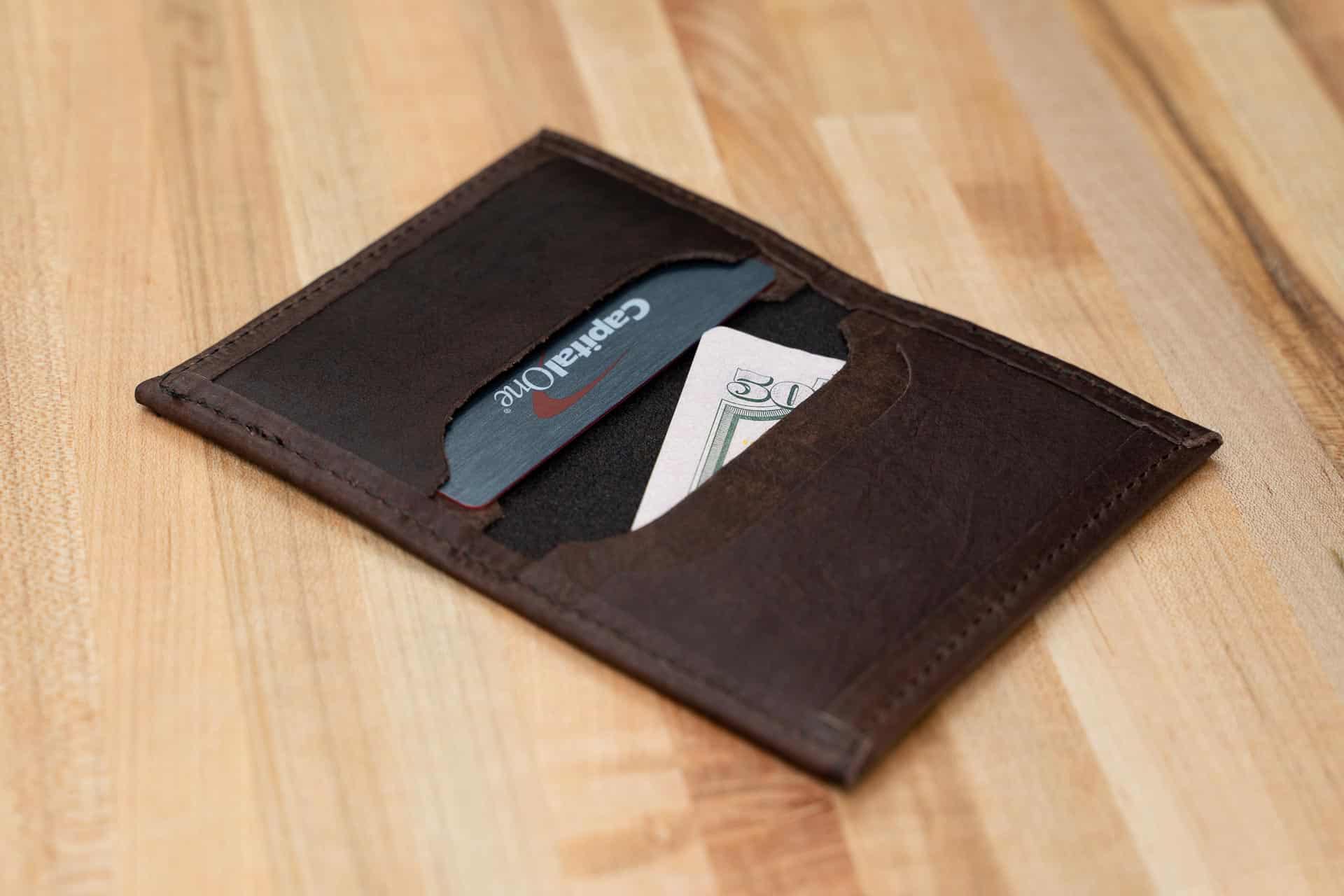 Buffalo Leather Card Case
Easily slip this leather card case into your pocket or leather purse because of its slim design. You'll be able to fit a good amount of business cards in it because of its 4 pockets that stretch. Customers say this leather card case is perfect for business cards, credit cards and ID's. The leather pockets will stretch because we use the stretchier part of the Buffalo hide. That means that, over time, you can overstuff it to accommodate quite a bit. Owner Bill Keitel himself designed it himself because he wanted you to be able to pack it up to almost 1 inch! This case comes in brown or black leather.  All of our leather goods are Made in USA from American Bison.
Made in USA
We craft this Leather Card Case in our workshop in Worthington, MN, USA. Our master leathersmiths make sure that every piece of leather, every stitch sewn, and every thread trimmed is done to our highest standards. Our Leather Card Cases, including this buffalo leather card case are Made in USA and built to last.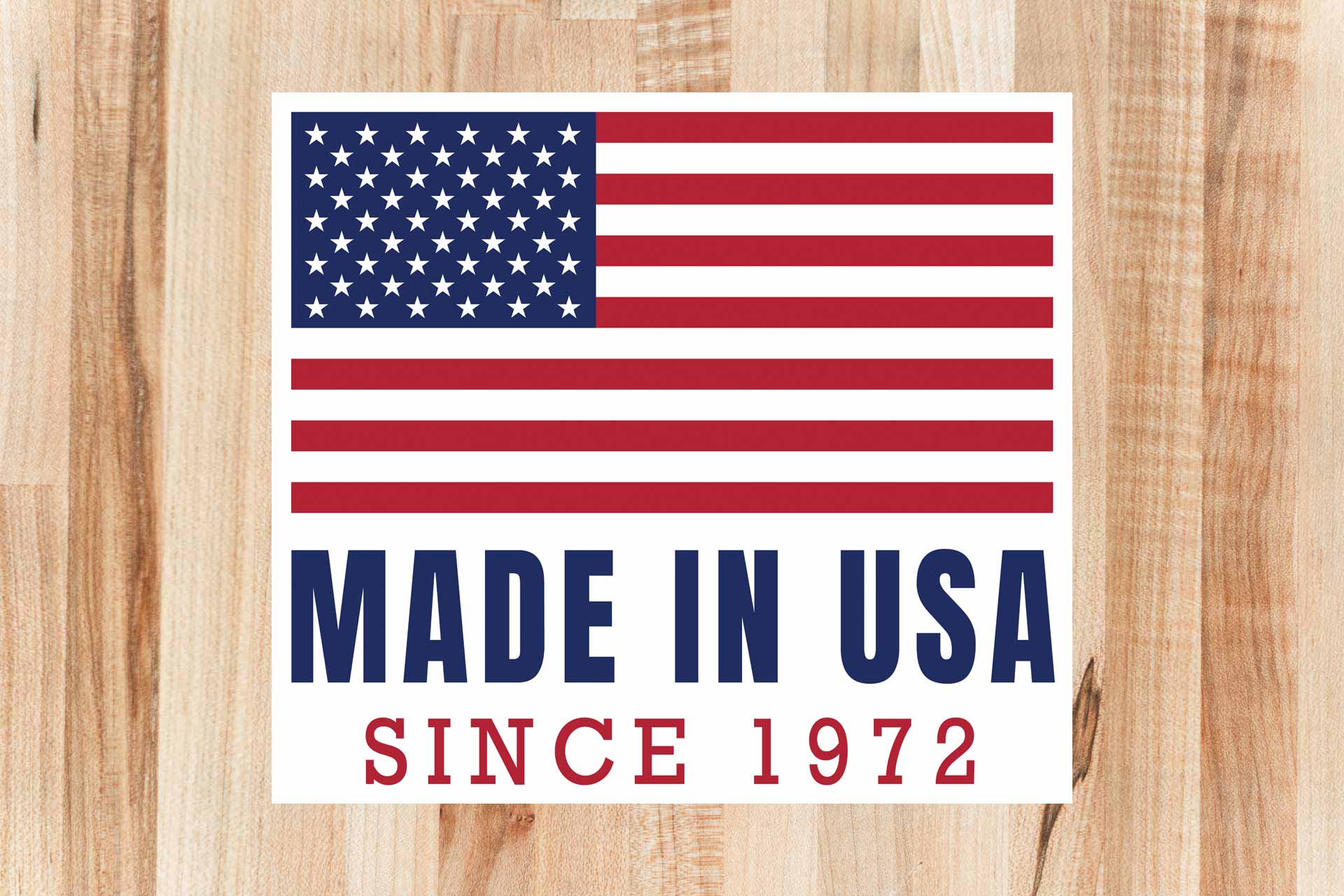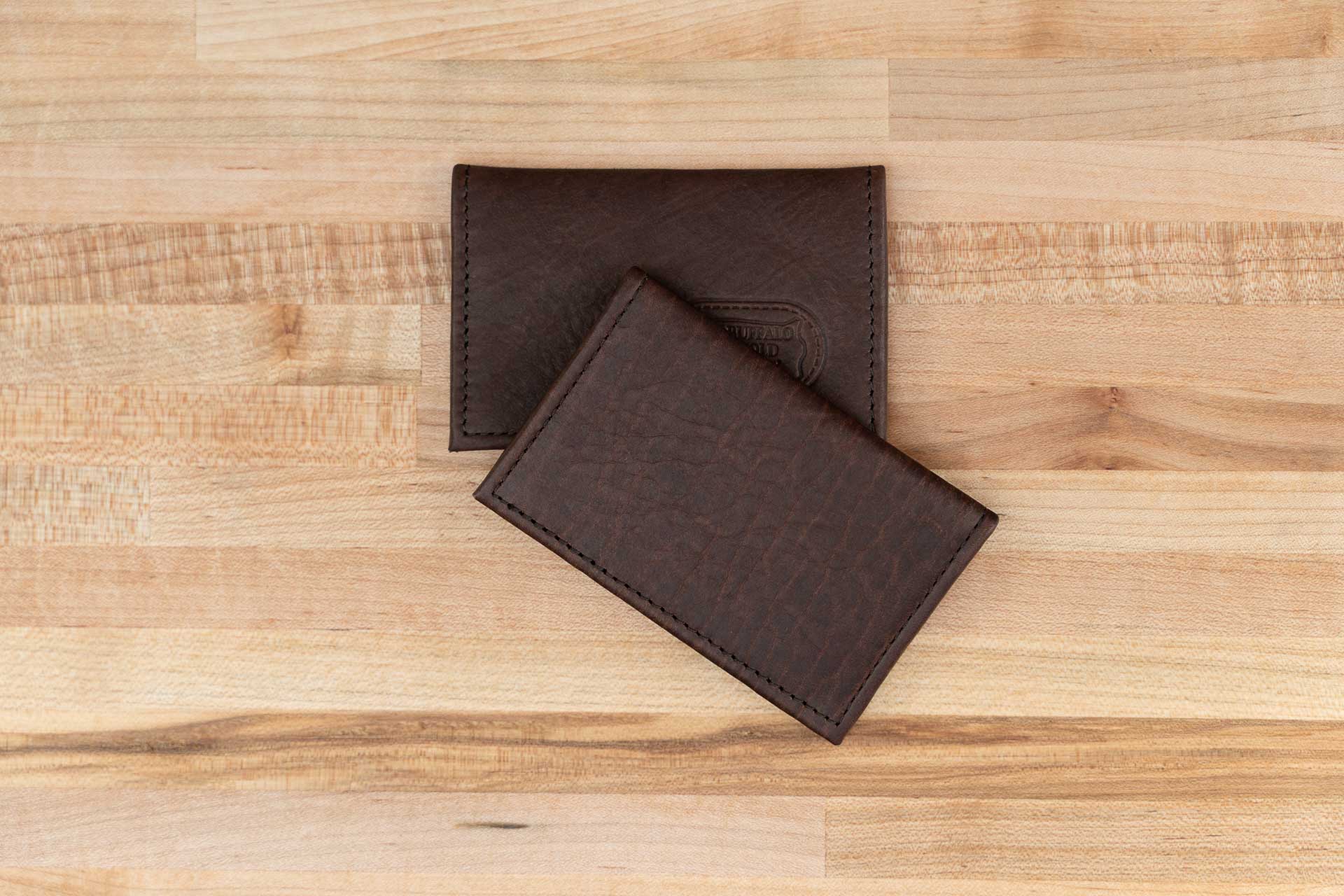 Handmade Card Case
Our leather workers hand make this using full grain leather because it lasts the longest and looks the best. We handpick each piece of leather used to make this product. And we skive the edges by hand and fold them by hand, giving this case a finish that looks great. It will develop a fine patina over time and is built to last.
Great for Business, Professional, or Personal Use
With 4 Pockets, this will hold a lot and is great for everyone. It is professional, high quality, well made, and look and feel great. They're perfect for the office, home, or business meetings. This leather business card holder looks great when you pull it out of your pocket and give you easy access to business cards and credit cards. You can even pair this with our leather attache or legal pads to complete the set.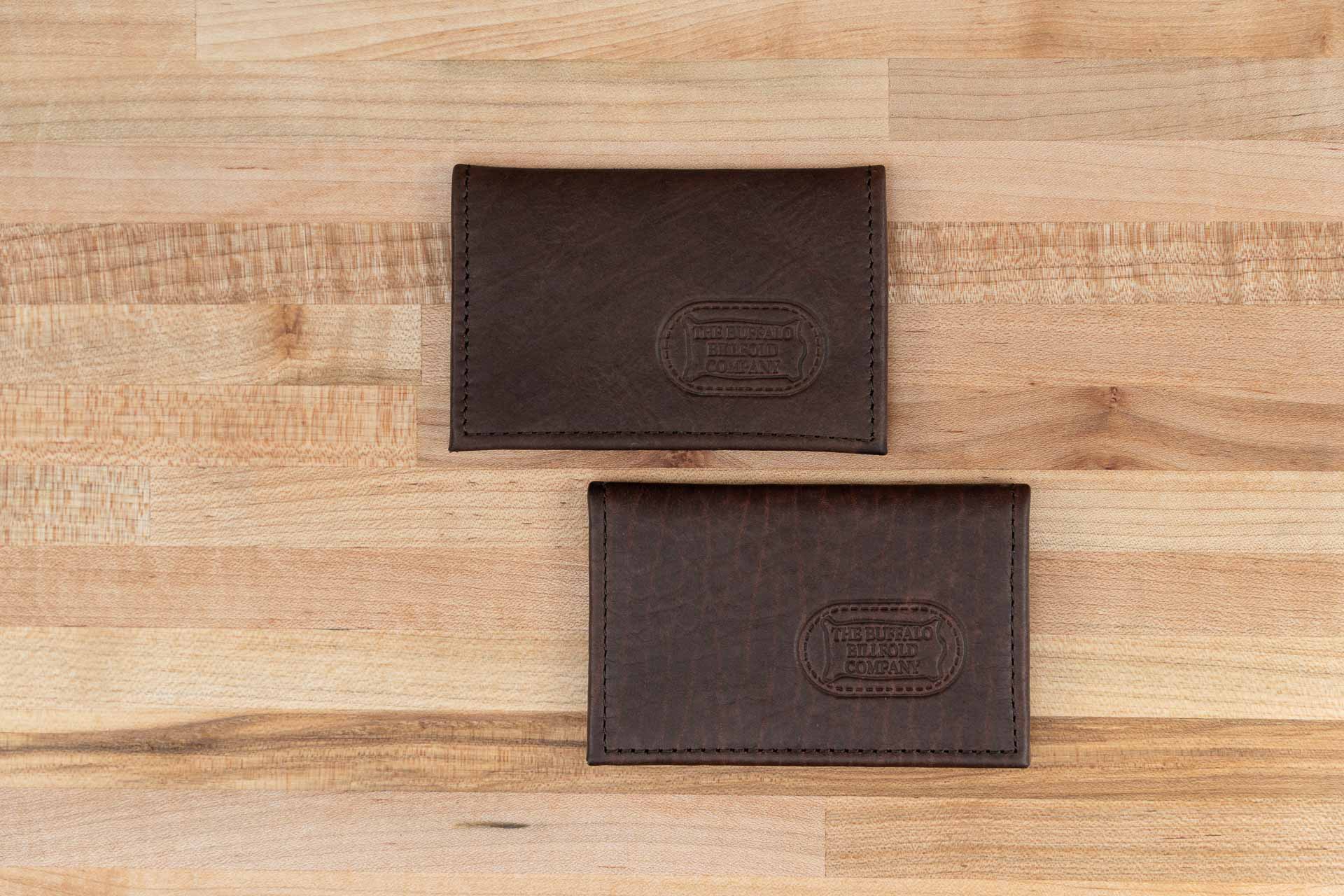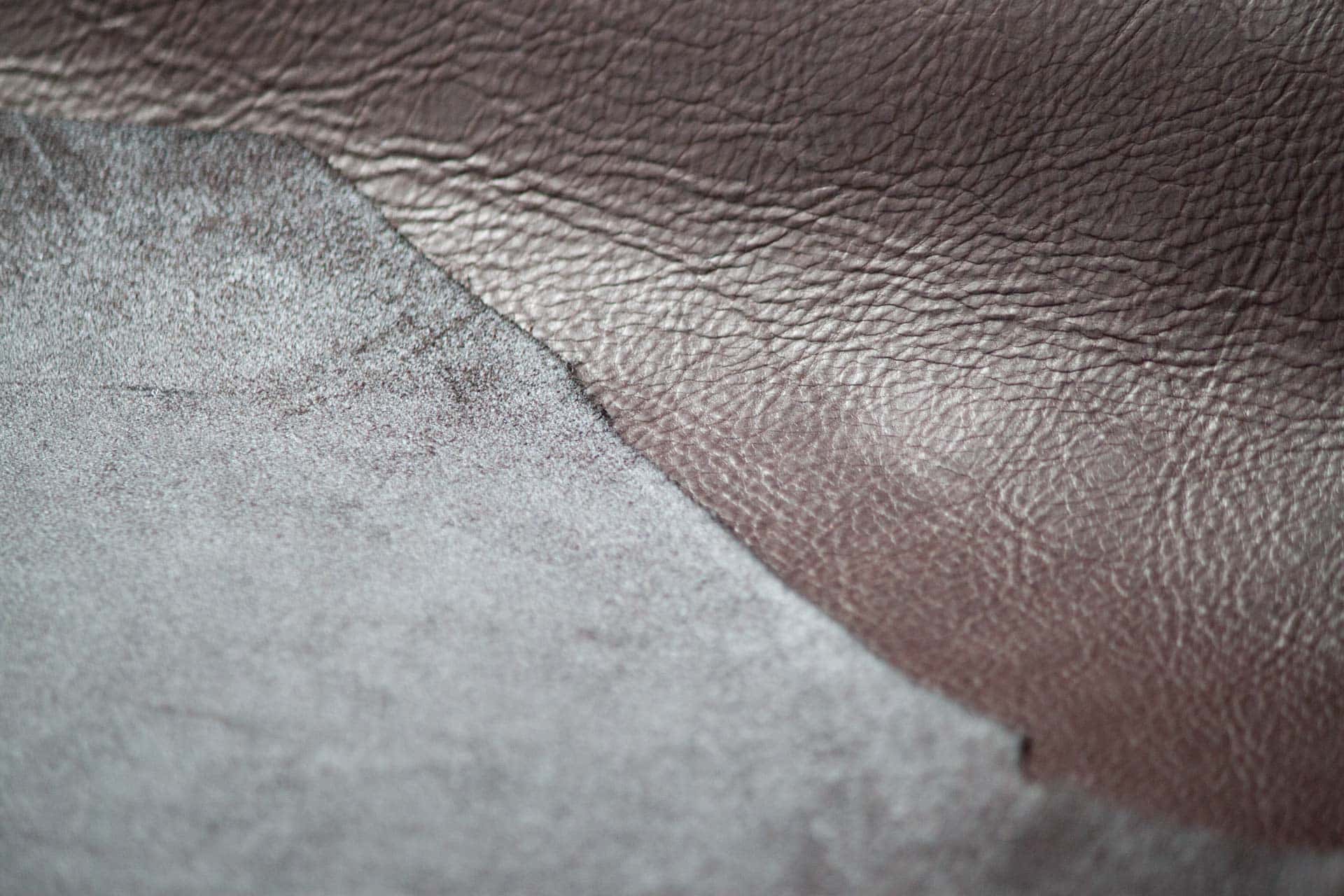 Full Grain Leather
We handcraft this Leather Card Case using the best Full Grain Leather. This type of leather is so strong because all of the grains are left intact and not sanded off to create a smoother finish. The fibers cross over each other, more dense and intertwining at the surface. That means the leather will wear better over time. This is the only type of leather leather that will give you a long lasting patina and strength to last decades. Much like a fine wine, your case will get even better with age!