Leather Legal Pad Portfolio
Take this Leather Legal Pad Portfolio holder with you for work at the office, for meetings, or simply use it to keep things organized for note taking. This Legal Pad Portfolio is handmade using 100% American Bison Leather and Made in USA. On the left document pocket we've affixed three business card holders. The leather will stretch and let you store as many or few cards as you wish. It holds a 8.5 x 11 inch legal pad snugly on the right side of the portfolio. You can store a pen in the center using the leather pen holder. We've finished our standard leather legal pad holder off with an authentic Buffalo Nickel Snap to keep your portfolio closed as you carry it.
Holds an 8.5 x 11 legal pad
This leather legal pad holder will fit an 8.5 x 11 inch legal pad. The pad will fit snugly on the right side when you open it up. This is a standard size pad that you'll be able to easily replace when you need more paper. The flap will conveniently fold open all the way so it's easy to use when taking notes.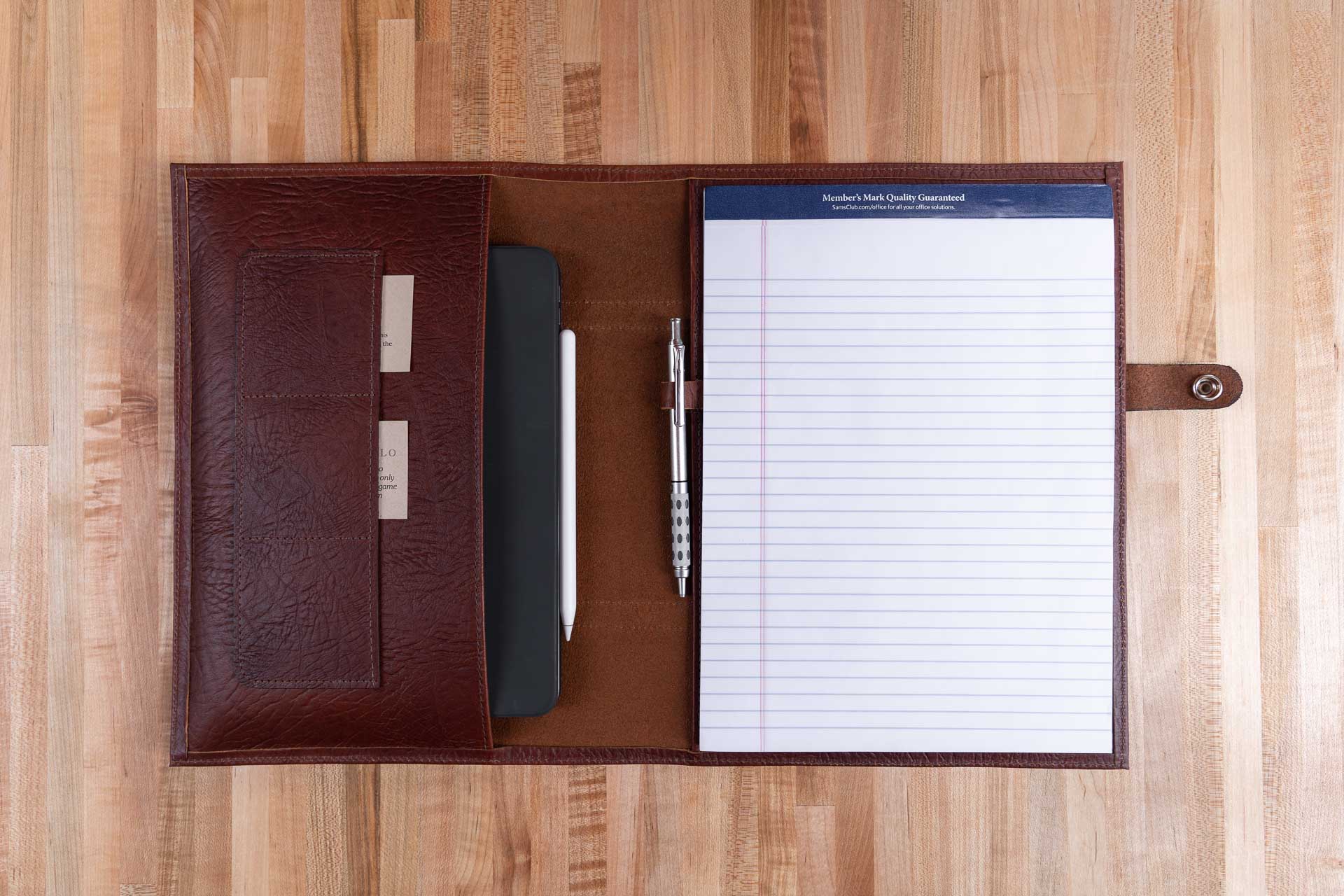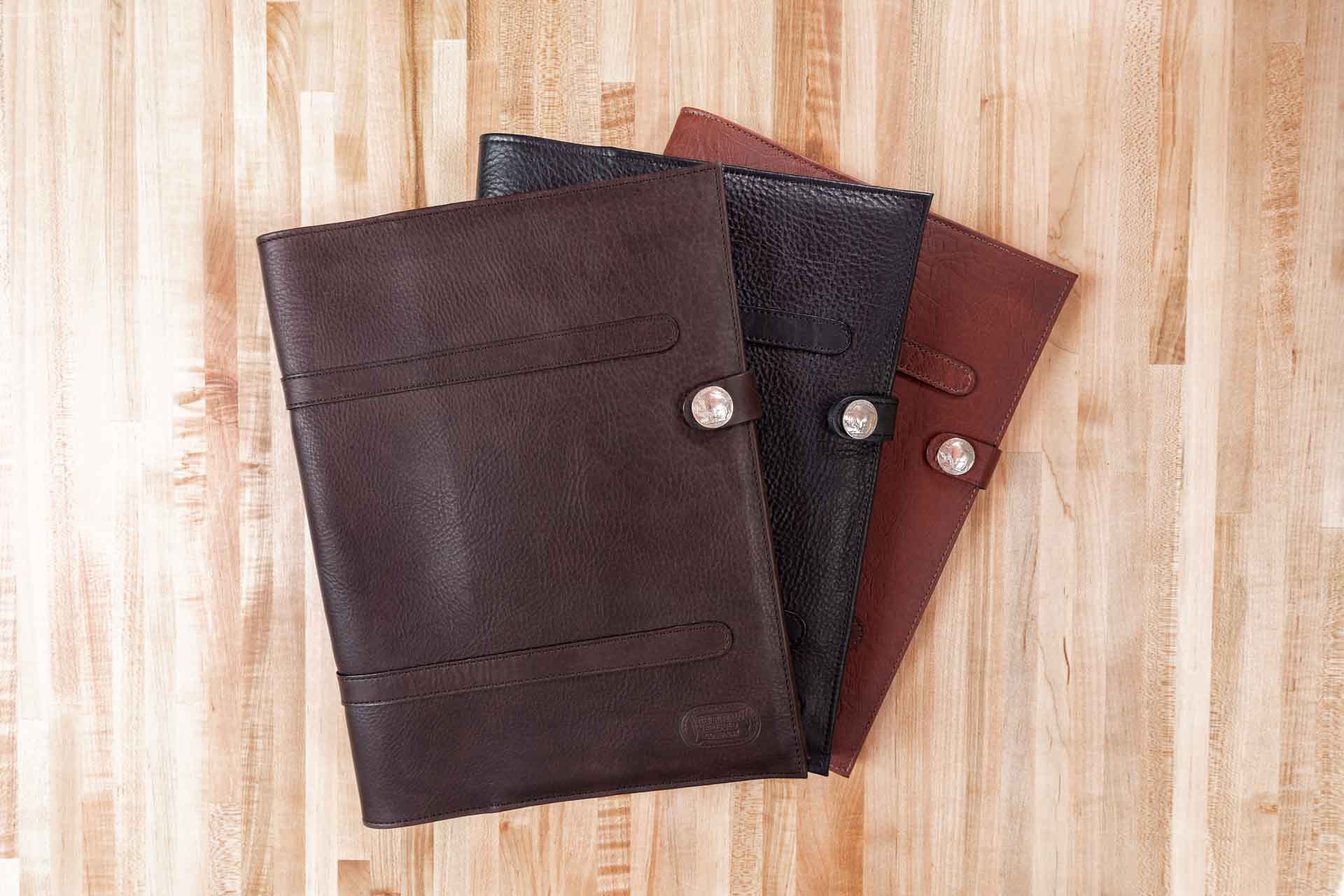 Handmade in Three Natural Colors
Our handmade leather legal pad portfolios come in three natural colors. You can choose from brown, black, and russet red leather. Sometimes we'll create some standard legal portfolios in limited edition colors such as two-toned brown and black, or use different color thread. No matter the color you choose, these handmade leather portfolios are 100% Made in USA and built to last!
Business Card Holders
Our Buffalo leather legal pad portfolios have three business card slots for your cards. Put different cards in each slot or keep a lot of the same card with you so you don't run out. These card holders fit credit cards so they're useful for business lunches where you might need to take some notes and pay for lunch.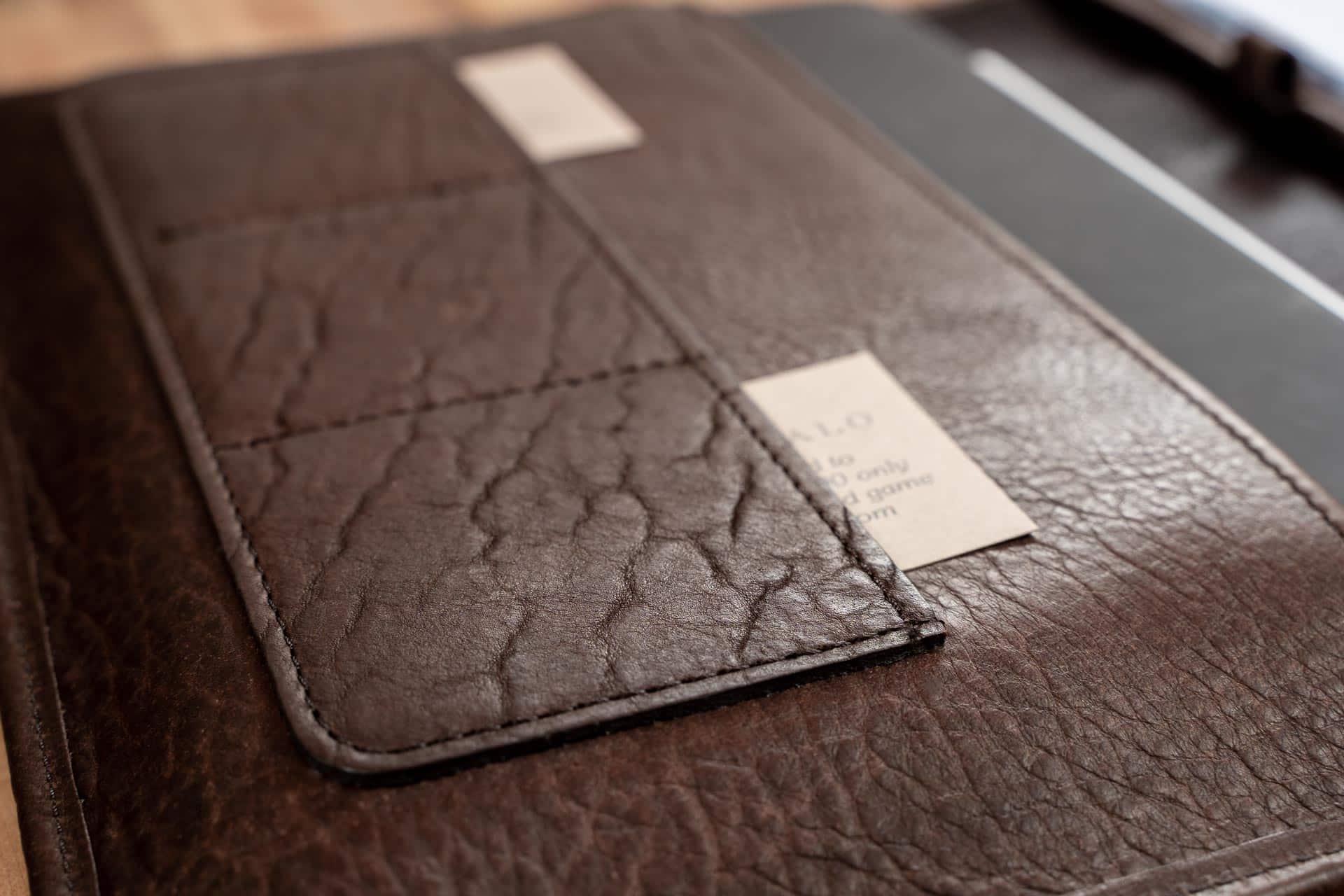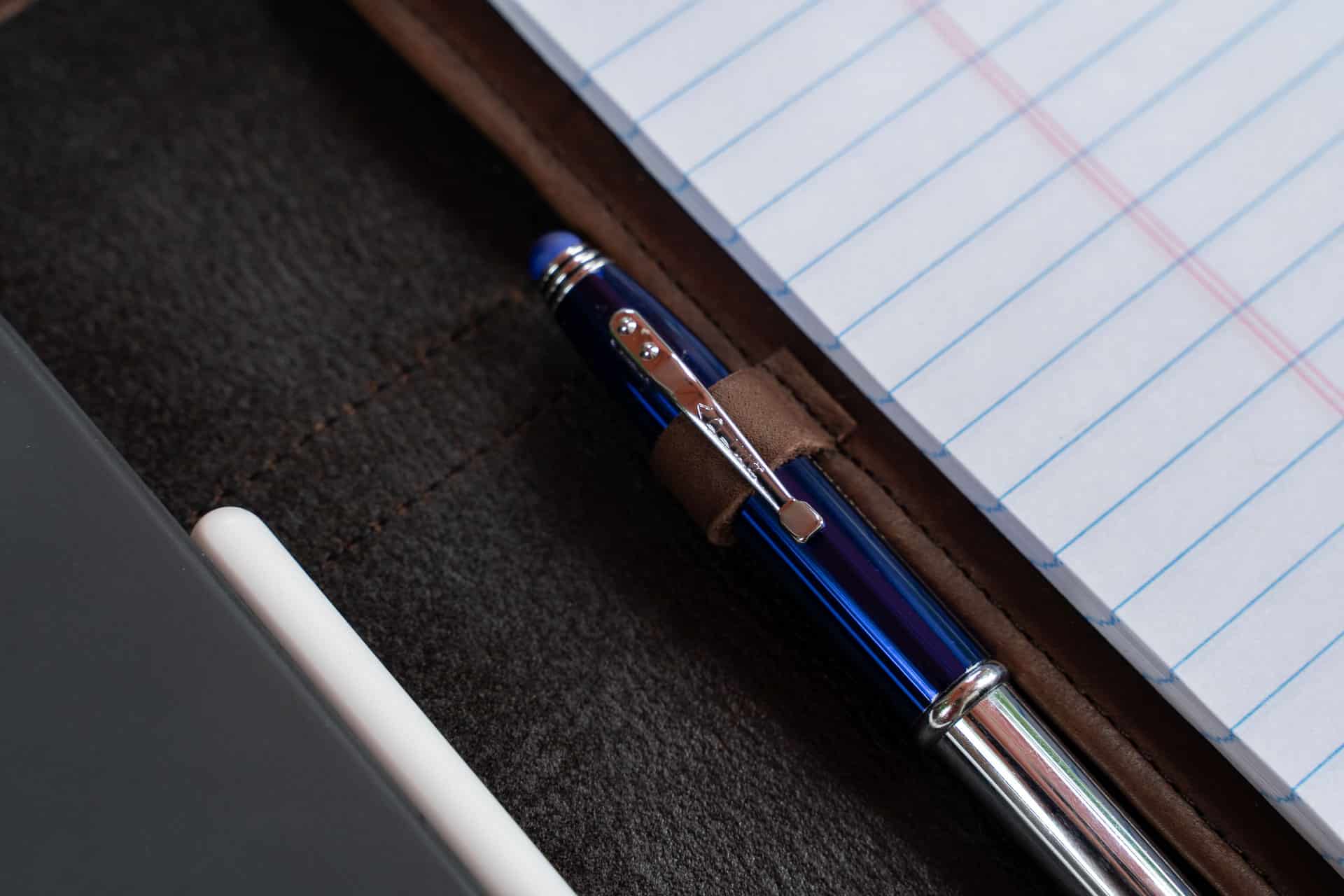 Leather Pen Holder
This legal pad holder has a leather pen holder on the inside. With this pen holder you can easily carry a pen for writing and note taking on your legal pad throughout the day.
Quality Business Leather Goods
It's our vow to make highly durable leather goods for work at the office. We draw from the craftsman of the past and pull out all the stops. We've gone to great lengths to have our buffalo leather specially tanned to provide firm yet flexible backing. This means our products don't have fabric lining which wears out quickly. It has a firm feel, will keep its shape and will last for decades! Look for our Buffalo Billfold Company logo branded to your leather legal pad holder and rest assured, knowing our products are Made in USA and built to last.