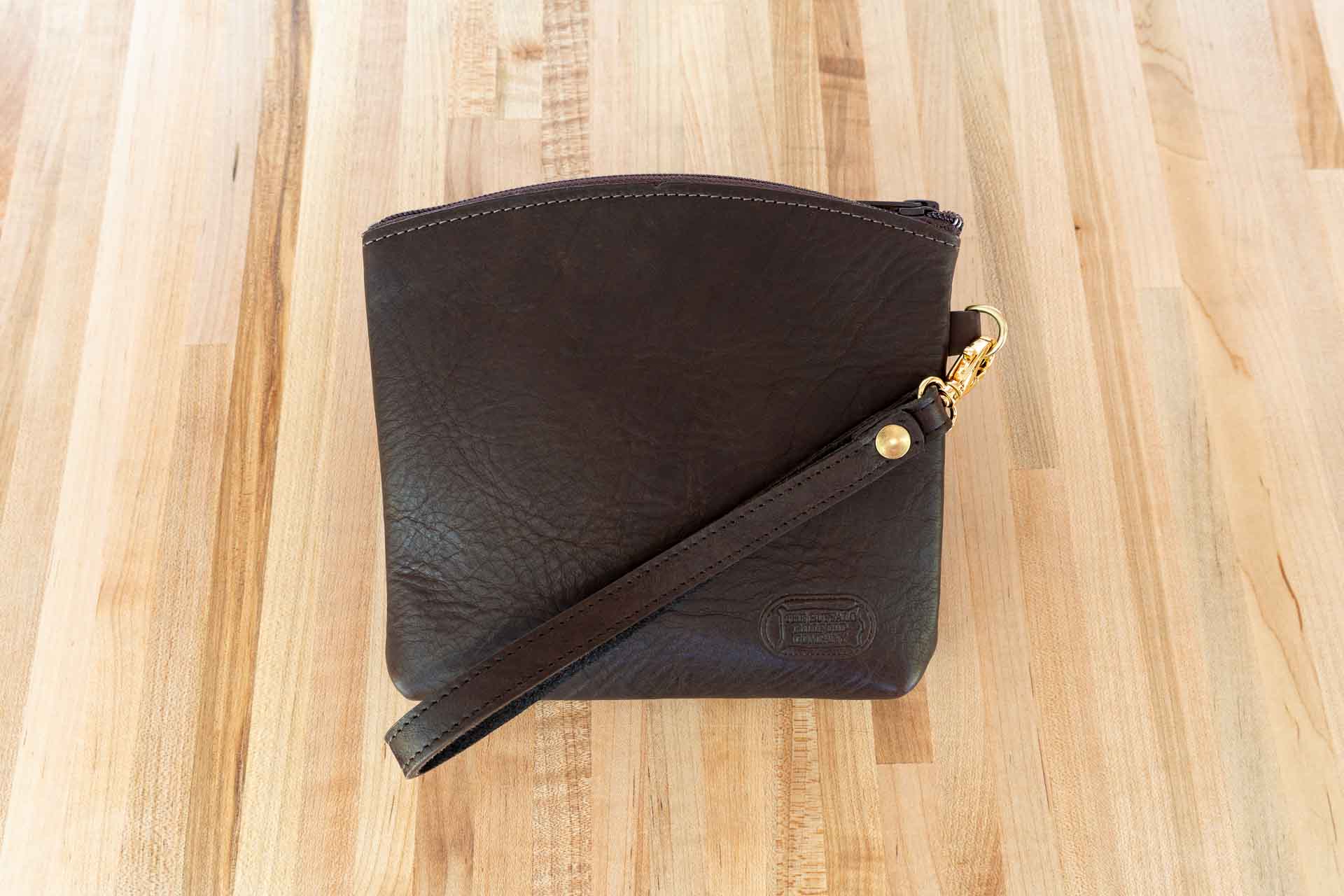 Brown Leather Wristlet Pouch
This brown leather wristlet pouch is handmade with full grain leather from American Bison hide because it's unique, strong and durable. Our wrist bag works great if you're looking for a smartphone wristlet wallet. You can hold your iPhone or android in this wrist bag. Plus, it's got room for a wallet, some credit cards, and cash. This wristlet features a leather wrist strap and smooth glide zipper. This brown leather wristlet is made in the USA and built to last.
On Your Wrist
Width: 7 1/4 inches
Height: 7 1/2 inches
Depth: 1 inch
Open Dimensions
Width: 7 1/4 inches
Height: 7 1/2 inches
Depth: 3 inches
Carrying Length
The carrying length of the strap on this wristlet is 9 x 1/2″ x 1/2″
Wrist Strap with Solid Brass Clip
Our leather workers make this wrist bag piece by piece. They handpick each piece of leather that goes into this brown wrist pouch to make sure it has a uniform look. Next our leathersmiths cut and sew each piece of this wrist bag together. We attached the zipper and leather wrist strap for the brown leather wristlet pouch by hand too. The solid brass clip is secure and strong, ensuring your wristlet will last.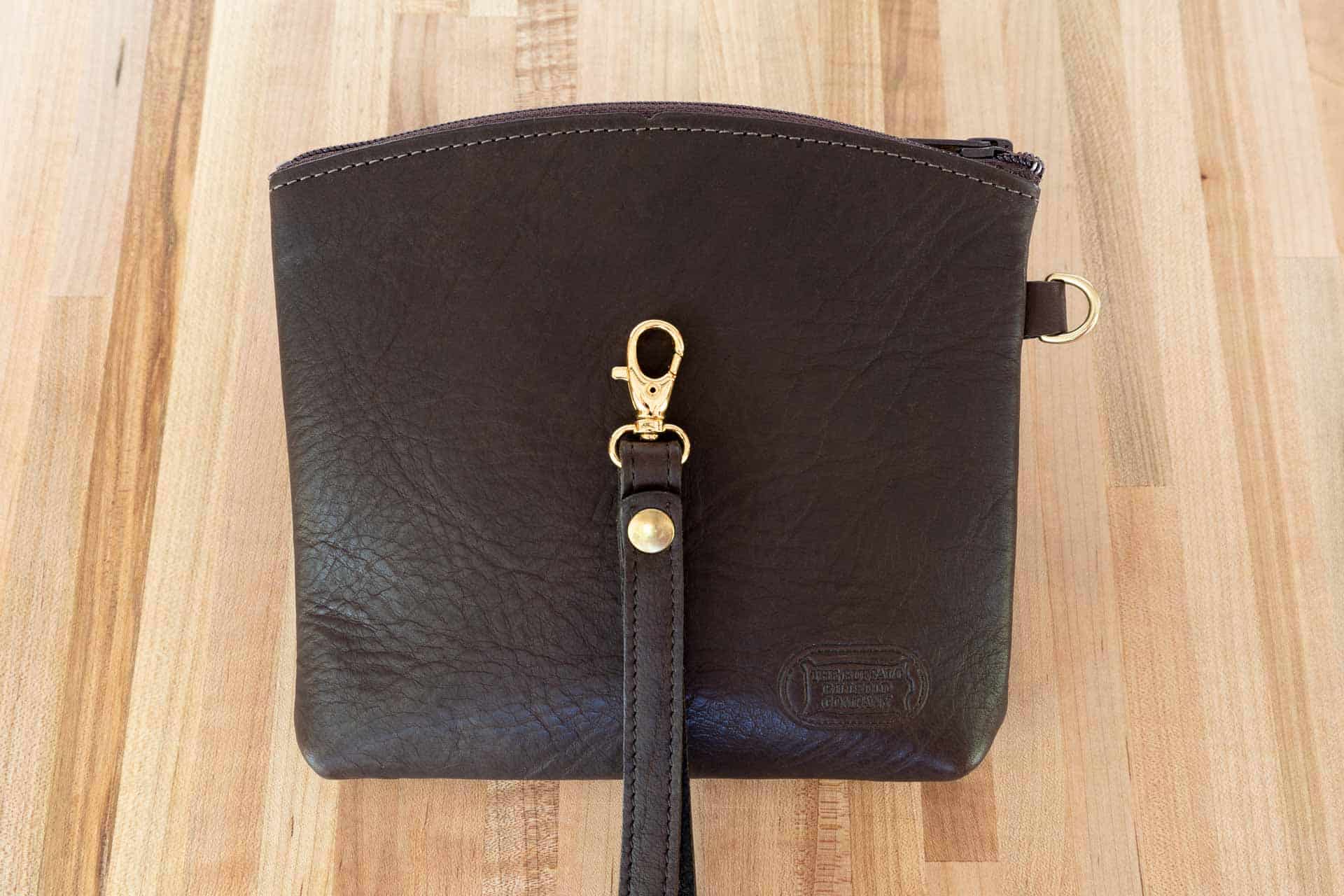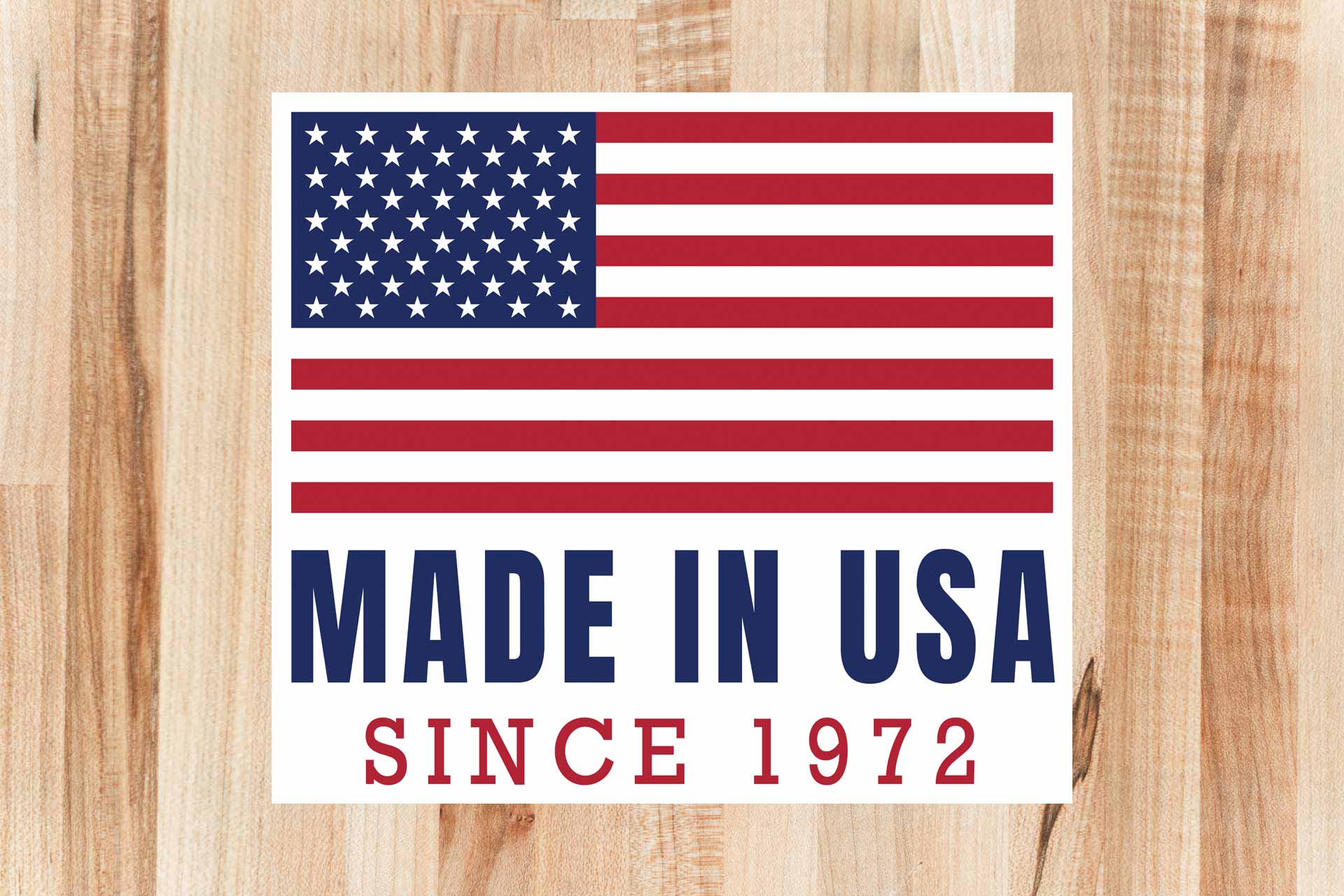 Made in USA
We craft this Brown Leather Wristlet Pouch in our workshop in Worthington, MN, USA. Our master leathersmiths make sure that every piece of leather, every stitch sewn, and every thread trimmed is done to our highest standards. Our Leather Purses, including this leather wrist bag are Made in USA and built to last.
Handmade
We handcraft this leather wristlet pouch piece by piece. Our leathersmiths choose each piece of quality full grain leather that is put into this purse. We cut and stitch every piece of leather with care. Whether you're storing cards, cash, cell phone or accessories, you can be assured of the craftsmanship. Our master leathersmiths check every item before it leaves our leather shop making sure it's built to our exacting standards.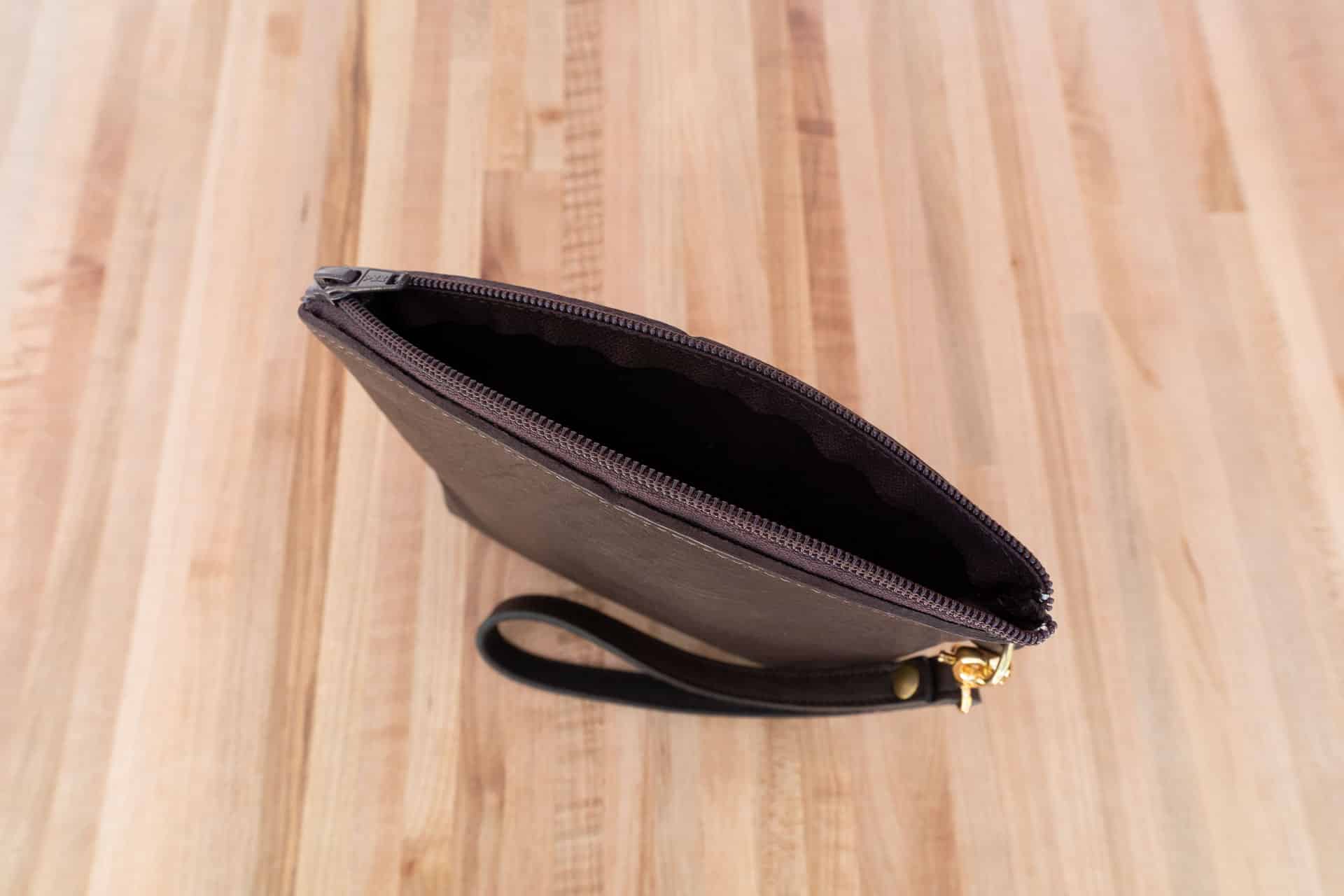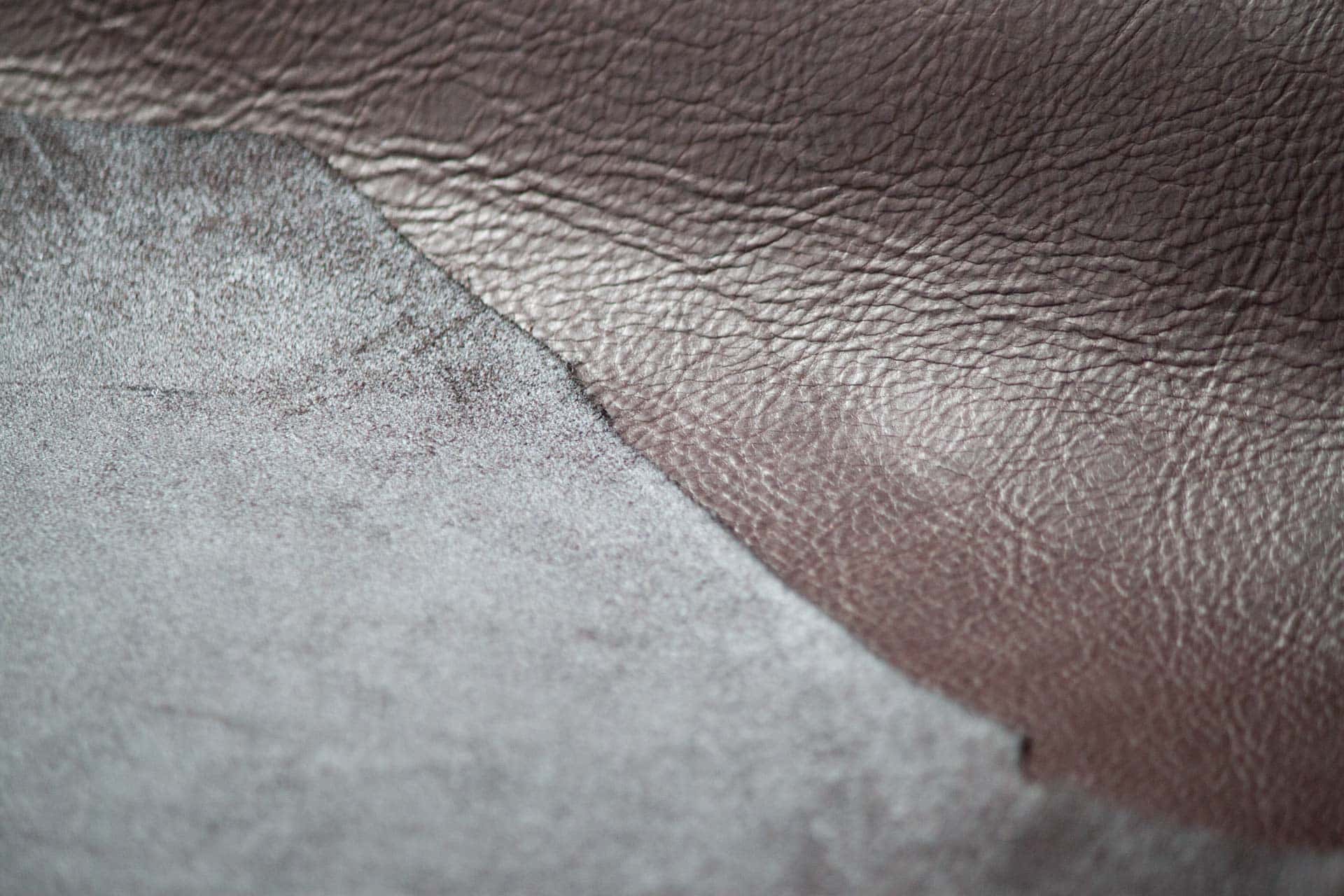 Full Grain Leather
Our Brown Leather Wristlet Pouch is made using Full Grain Leather. Full Grain Leather is the best grade leather and best quality leather. This type of leather is durable, breathable, and strong. It has not been sanded down, so it contains natural markings. Your Leather Wrist Bag will be as unique as you are!