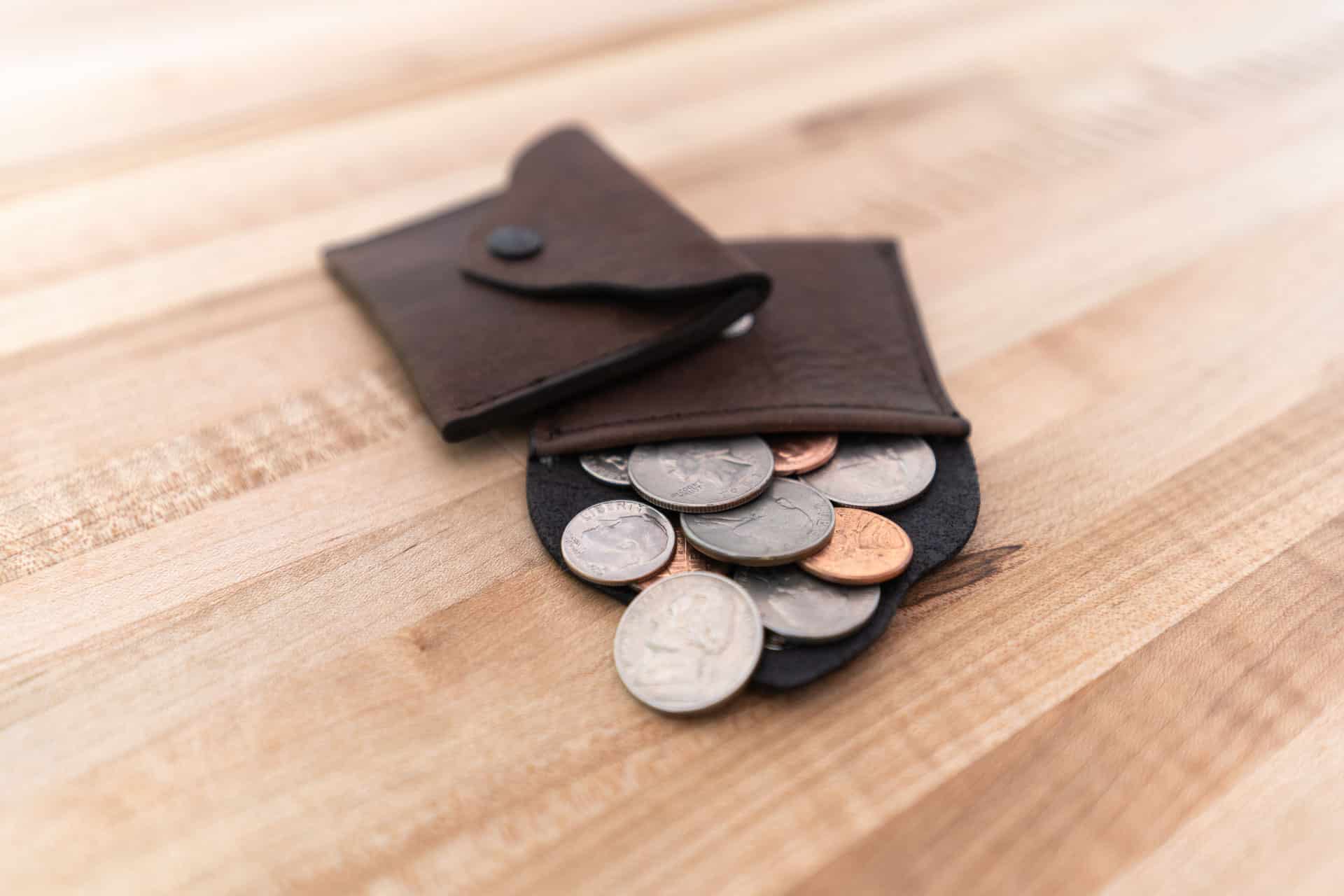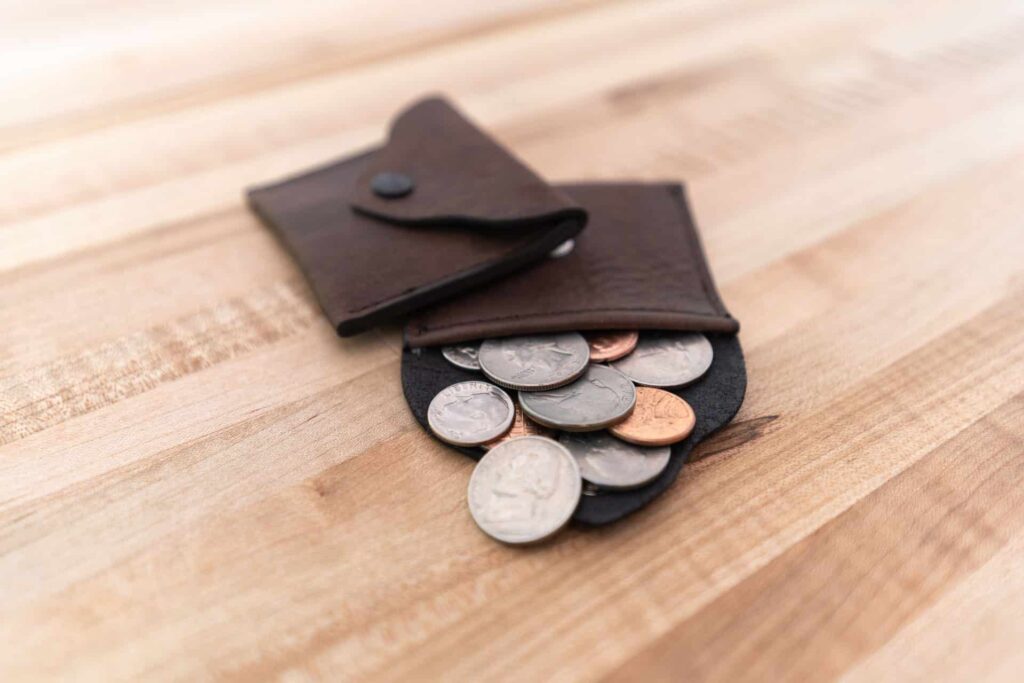 Small Coin Purse – Made in USA
This small coin purse works great for women and men because it's small and easy to toss in any sized bag, purse, or pocket. Our small coin case is handmade and has a well designed snap closure flap so it's really easy to use. Just rotate this little case in your hand and it's easy to feel where it opens. Our leatherworkers make it using American Bison leather because of its ability to stretch, while still staying strong. Customers love it because it's tiny, stylish and built to last. It even works great for holding other small items besides coins. This buffalo leather small square coin purse for women is handcrafted and Made in USA.
A Square Purse made from solid Buffalo leather
This square purse is handmade from real, solid buffalo leather. Our leather workshop uses American Bison leather because it's so tough and durable. The Bison leather we use to handcraft this case is full grain leather, which is the strongest. The leather we use is so strong because the natural dense grains haven't been sanded off to create an unnaturally smooth uniform look. It will develop an amazing patina through years and even decades of use.