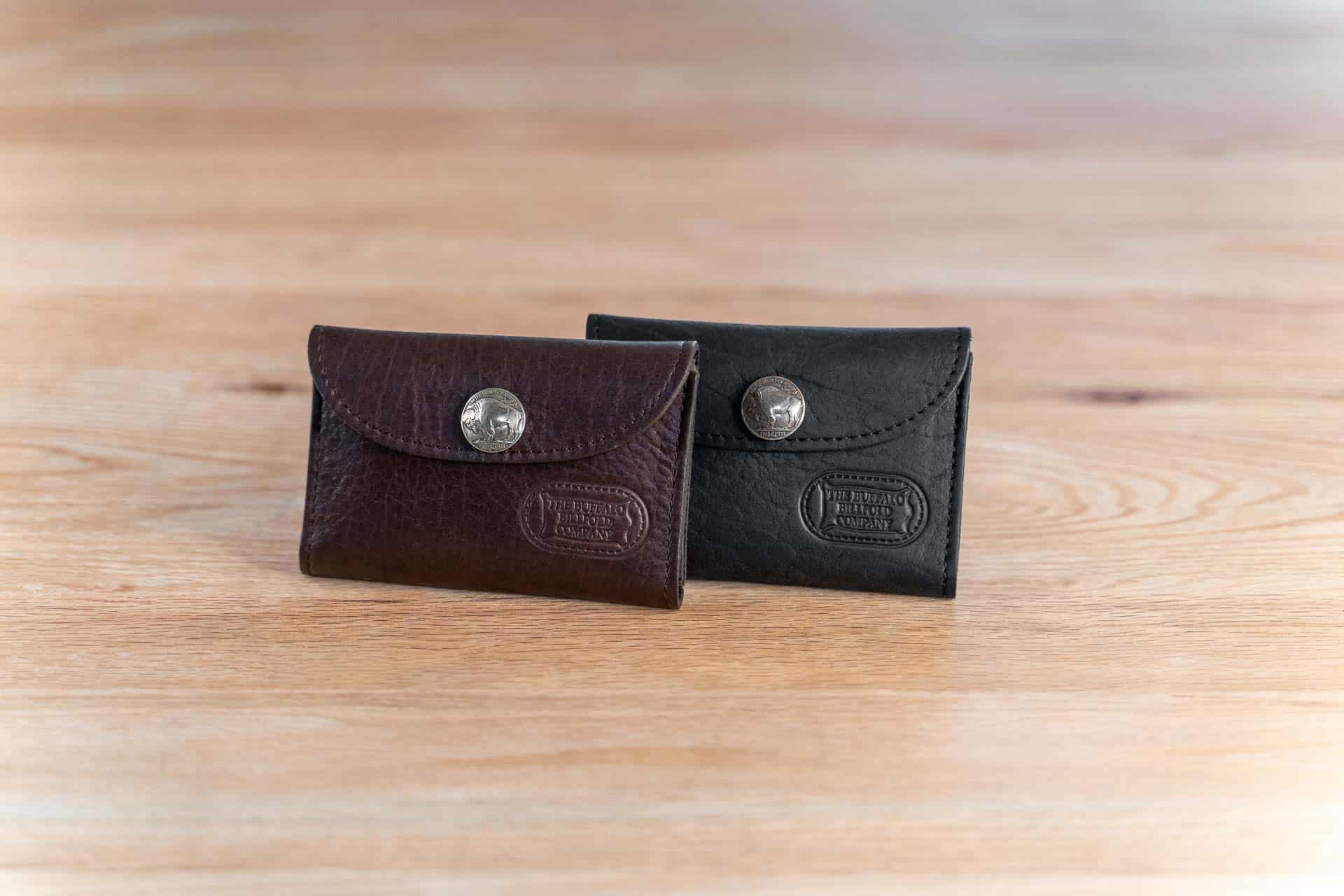 Womens Mini Wallet
The Womens Mini Wallet perfect for everyday use when you want to carry something smaller without too much bulk. This mini leather wallet is compact and will easily fit into a smaller purse, backpack, coat pocket, or bag. Our women's wallet comes in black, brown, or red full grain leather and features a genuine Buffalo Nickel snap that will keep your wallet closed and secure.
Womens Mini Clutch Wallet
We designed this womens mini wallet to be a small and compact clutch that still makes room for some of the necessities. It features a small clutch design that's laid out for quick access to your ID, cards, and there are two pockets in the wallet for folded bills.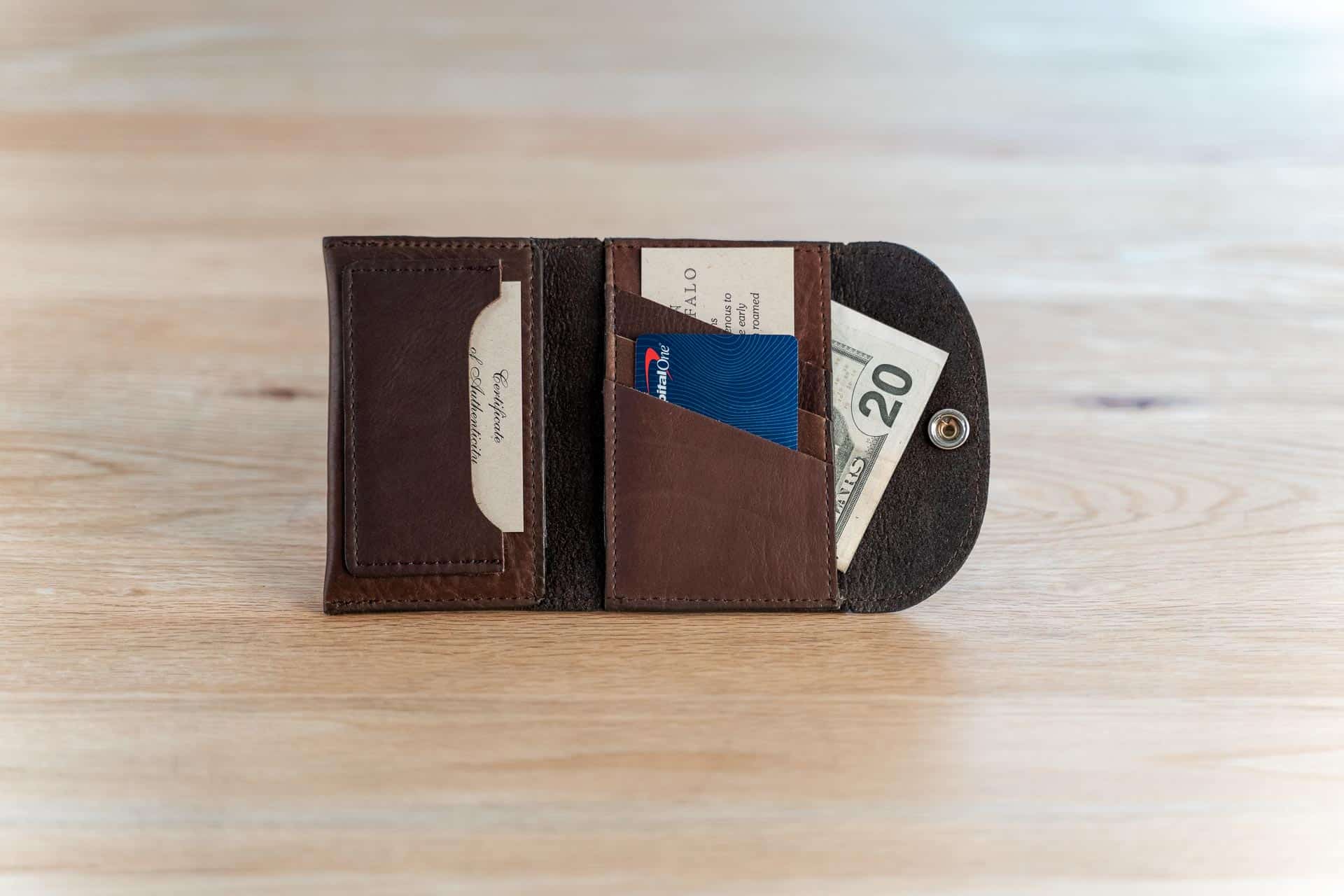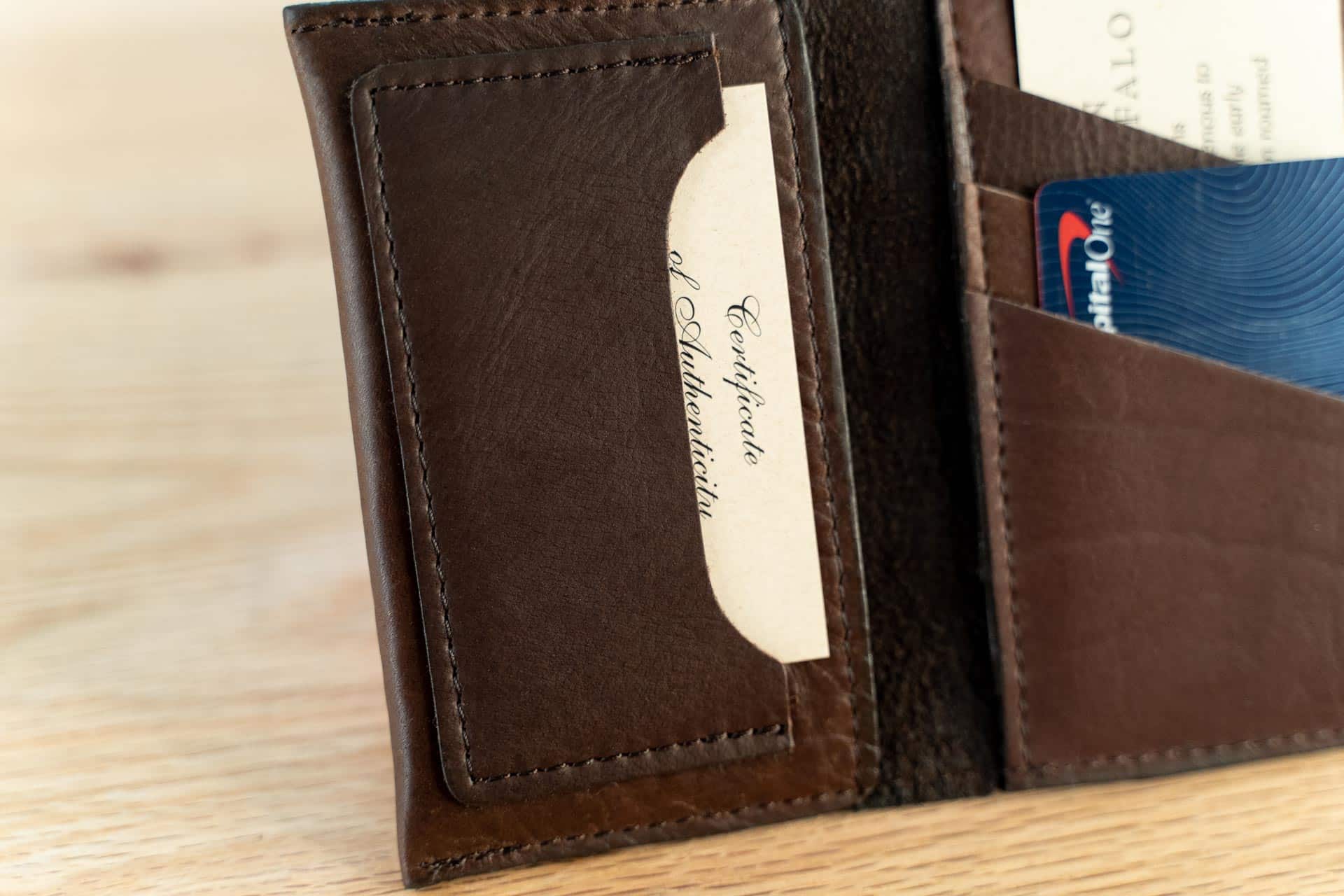 ID Slot in Womens Mini Clutch
We've added an ID slot to the left side of this women's mini leather wallet so you have fast access to your ID when you need it. You could also choose to store a card in this same slot behind your ID. It will be a tight fit at first, but the leather will stretch to accommodate your custom need. You'll find your first bill slot for folded bills behind the ID slot of our Women's Wallet.
Credit Card Slots
We've added three credit card slots to this mini clutch wallet to give you just enough space to carry what you need for the day. We use a specific part of the hide for these pockets that can stretch, so you can store more than one card in each slot. You'll find a second bill slot behind this area of the Womens mini wallet.