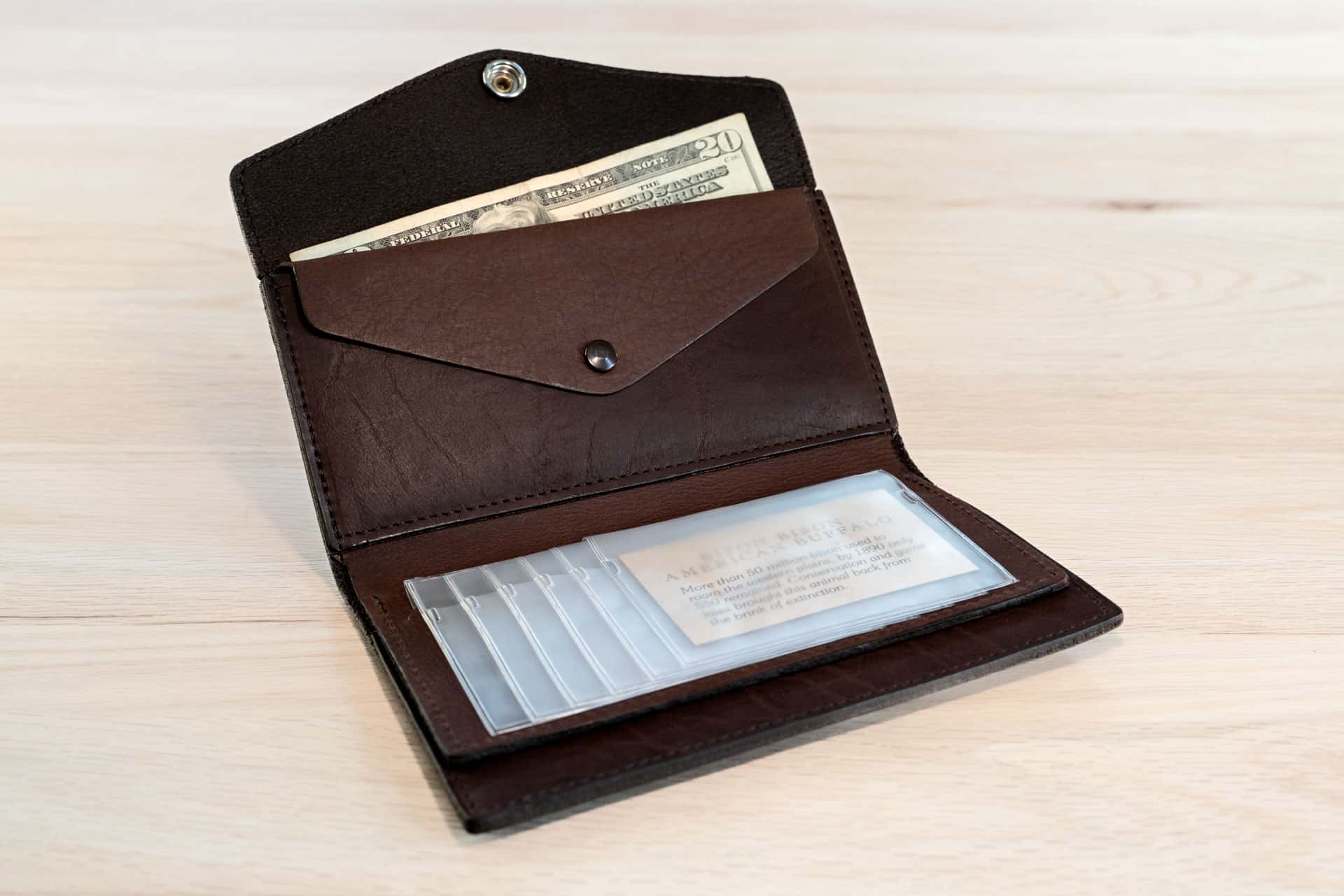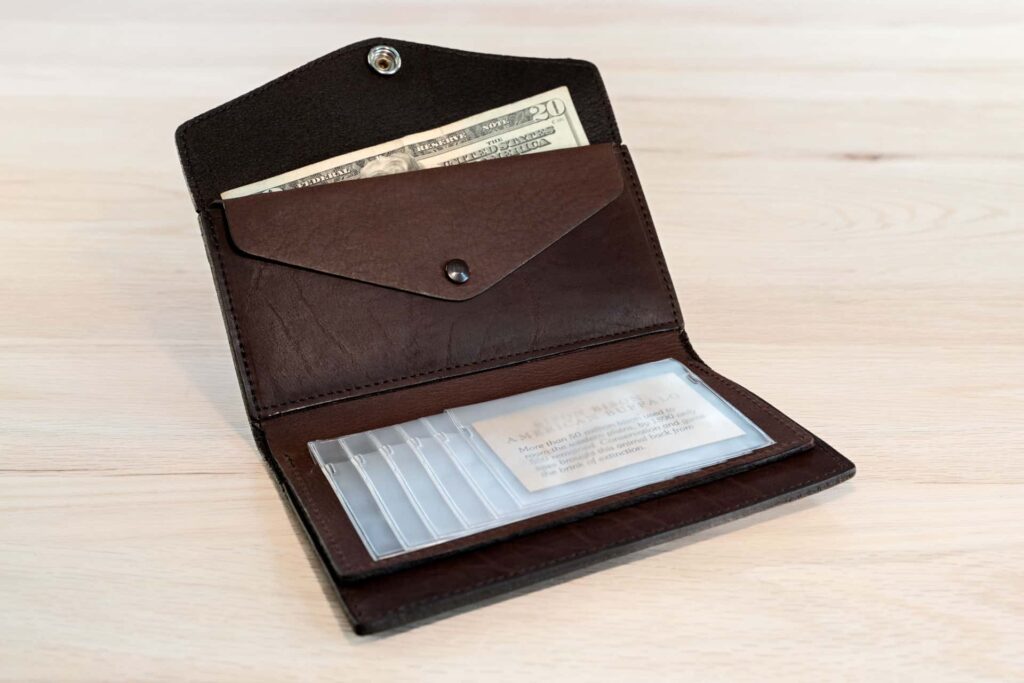 Leather Envelope Clutch
Our handmade leather envelope clutch wallet is time tested and built to last. How do we know? We've been making this envelope clutch since 1972, and some of our first customers are just starting to return to the workshop to pick up a new one and to tell us their stories. Some of the leather wallets that return are almost 40 years old! This women's envelope clutch is available in black, brown, and red leather.
Coin Purse Inside
Inside this leather envelope clutch you'll find a coin purse with a snap closure. This coin purse will hold many coins and is even wide enough to hold US dollar bills.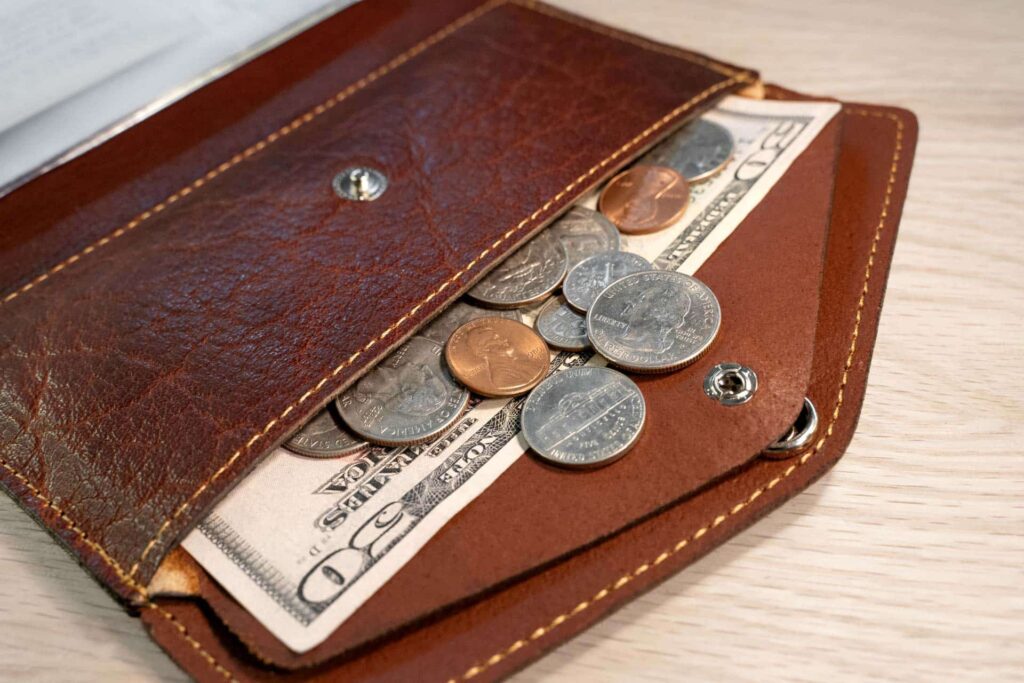 Women's Envelope Clutch with Bill Slots
Our women's envelope clutch has two bill slots. These slots will fit US dollars and bills that are similarly sized from other currencies. They're are located in the same area and separated by a leather divider.
Checkbook Holder inside Envelope Clutch
You'll be able to hold your checkbook and register with this women's leather envelope clutch. It has two slots, so you can insert your checkbook on one side and register on the other.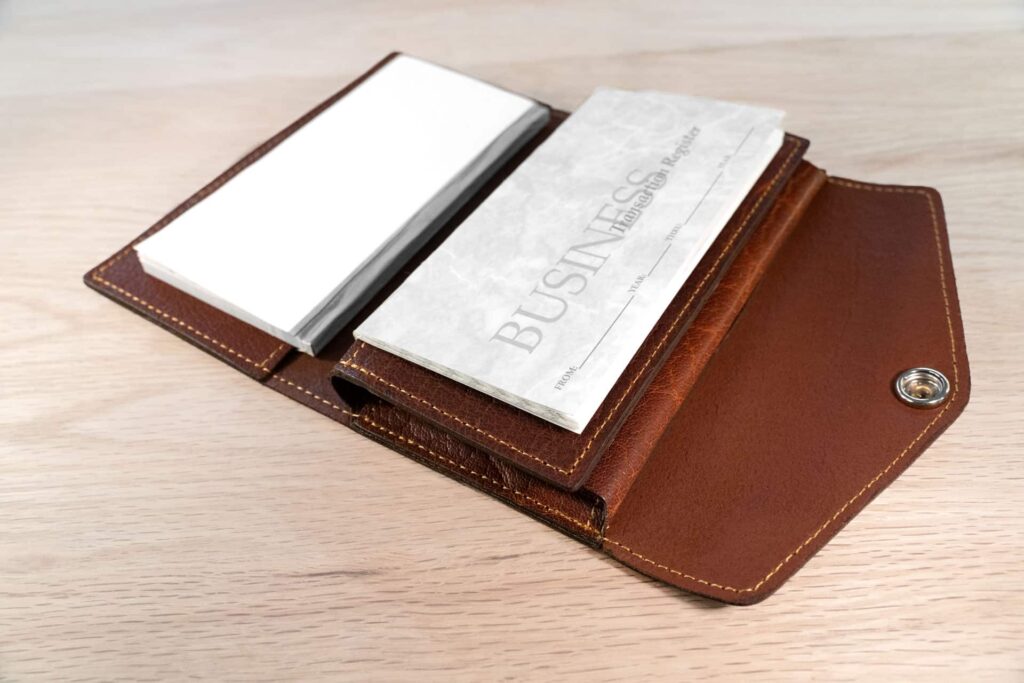 Credit Card Insert
We've added a credit card insert to our women's leather envelope wallet so you can store credit cards and business cards.
Full Grain Leather
Our women's leather clutch wallet is handmade using full grain leather because it's the strongest type of leather available. Full grain leather is the top most portion of the leather. You can see the natural grains of the Bison hide. We use only the best full grain Bison leather for your women's clutch wallet. You'll get a long lasting leather clutch that will develop an amazing patina as it ages.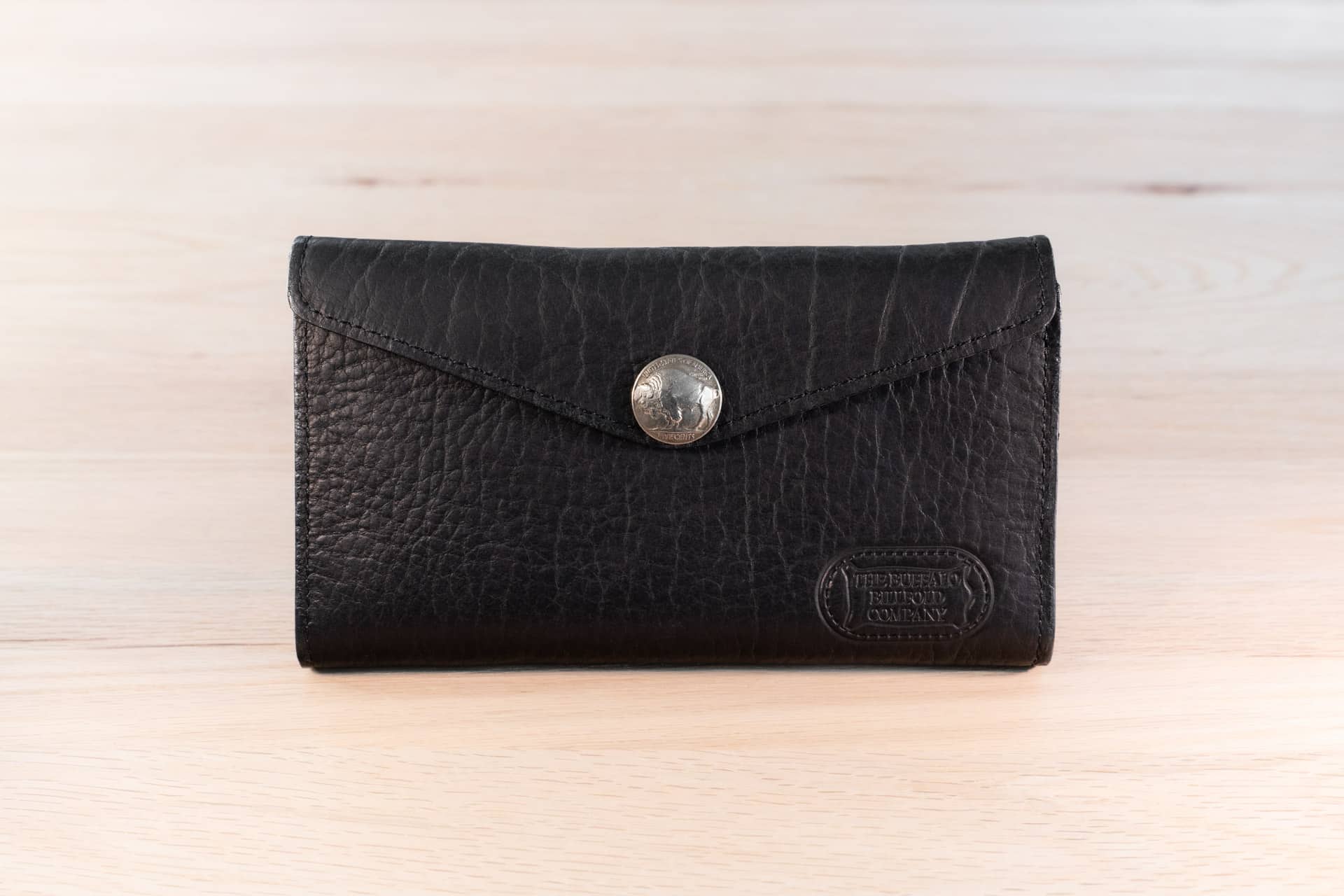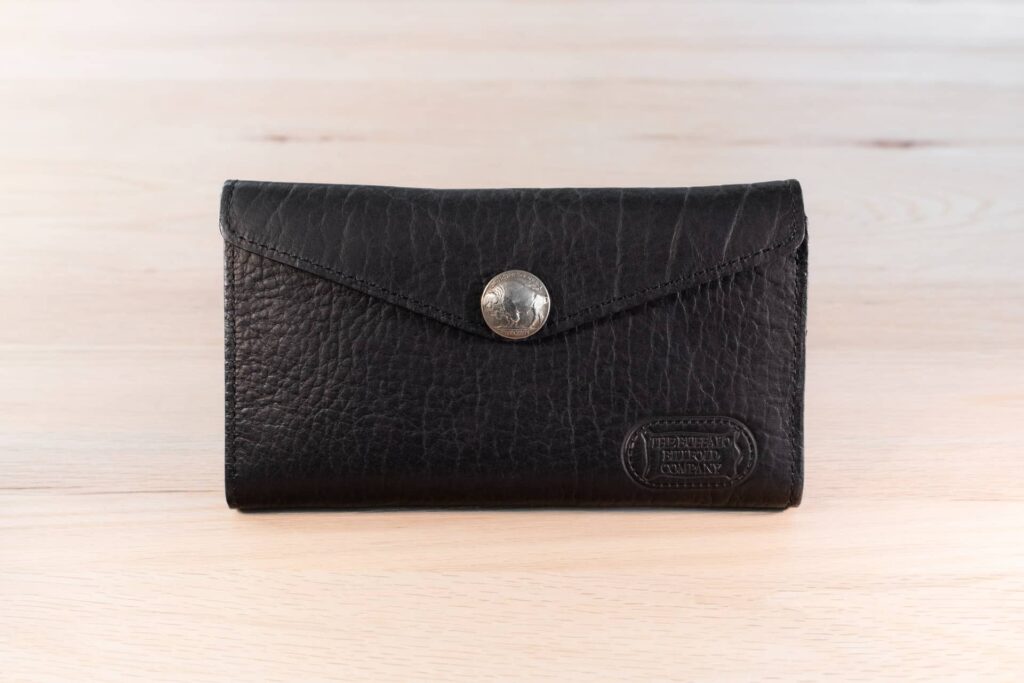 Genuine Bison Nickel Snap
Our women's leather envelope wallet features a flap that latches with a Buffalo Nickel snap closure. That means that your bills, credit cards, and coins will stay secure. This leather clutch wallet has a checkbook holder, check register holder, credit card insert, coin case and bill slot with a divider. You can easily open and close this leather clutch wallet using the genuine buffalo nickel clasp.