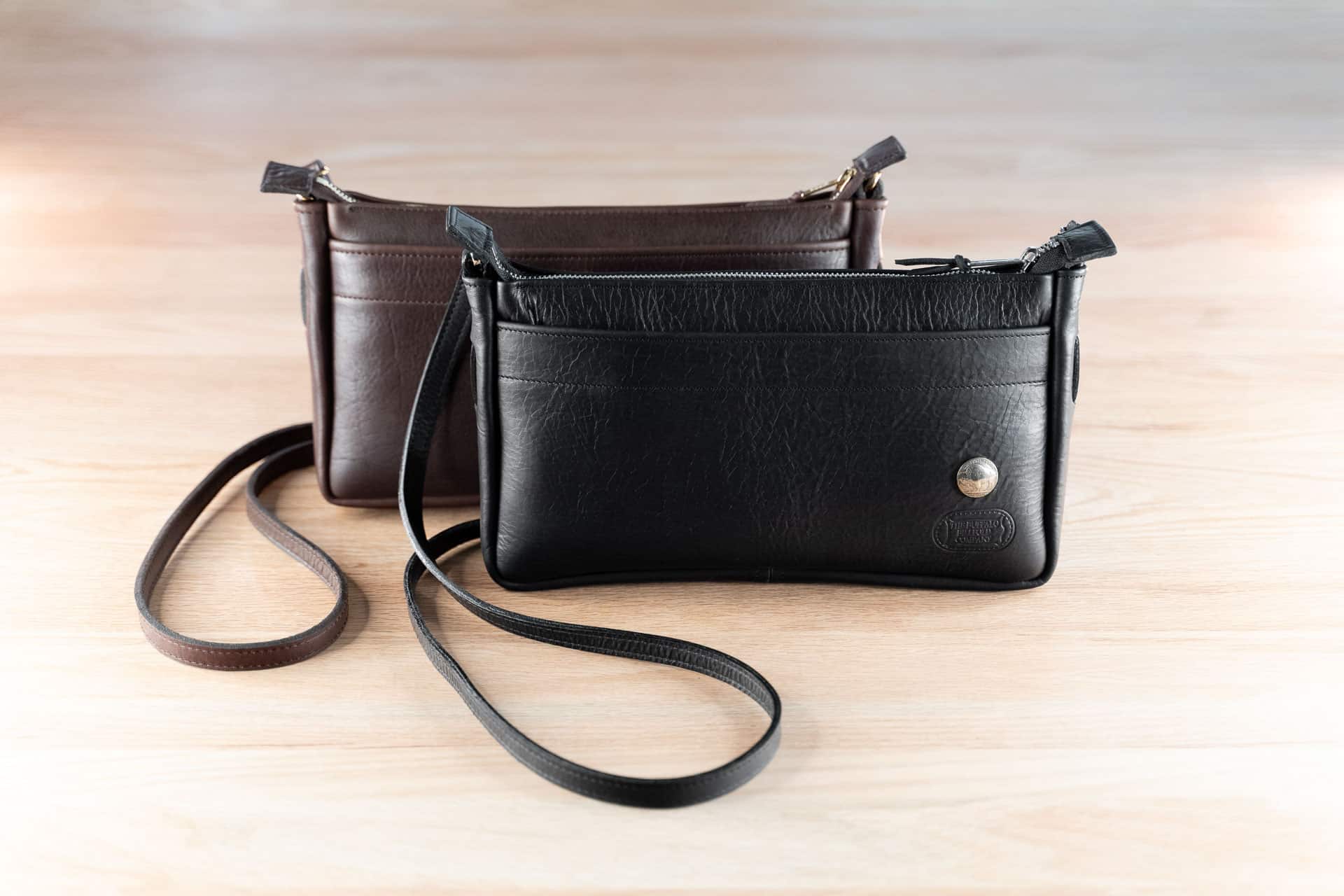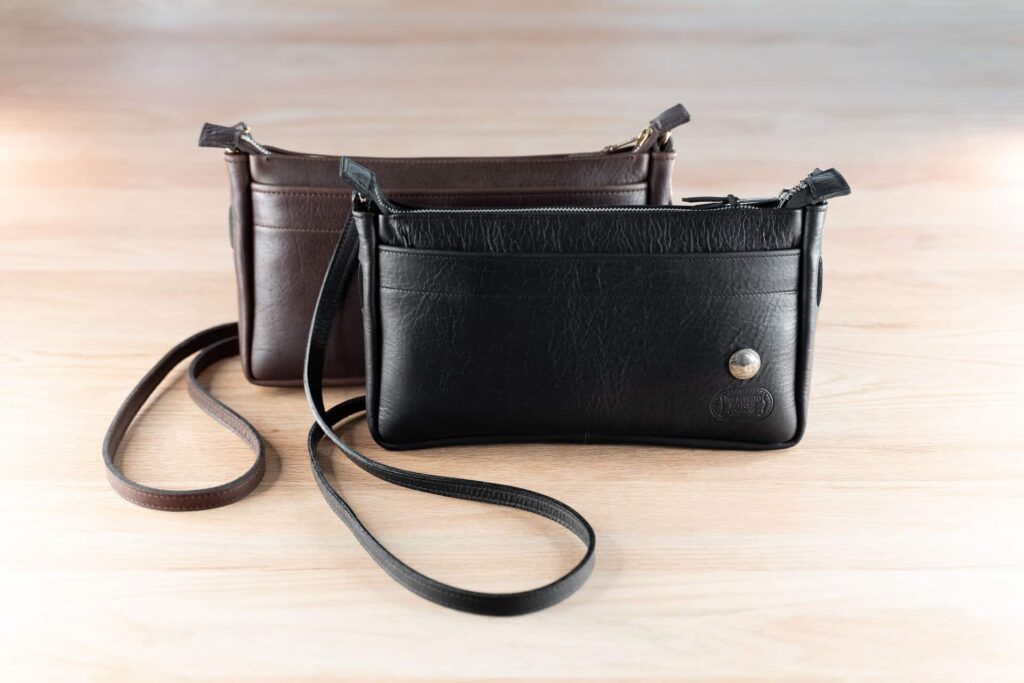 KW Crossbody Purse
With the KW Buffalo Leather Crossbody Purse we pack a smart & contemporary design into a cross body purse. Slim & Stylish, this mid-sized leather purse has an inside pocket for your cellphone. You'll also find another pocket on the outside that easily fits a business sized envelope. This purse is going to look great on you and it's crafted to our high standards. If you choose this purse you can be assured it will last a long time because the leather we use was created using our own tanning recipes perfected over decades. And we handpick each piece of leather that goes into this purse. The KW Buffalo Leather Crossbody Purse, built from American Bison leather and top quality hardware is strong, sturdy & built to last.
Bag Interior Dimensions
Width: 11 inches
Height: 6 inches
Depth: 2.5 inches
Bag Exterior Dimensions
Width: 12 inches
Height: 7 inches
Depth: 3 inches
Purse Carrying Length
The carrying length of the strap varies from ~22" to 28" (from the top of bag to the middle of the strap).
Mini Clutch Wallet
The Womens Mini Wallet is perfect for everyday use when you want to carry something smaller without too much bulk. This mini leather wallet is compact and will easily fit into a smaller purse, backpack, coat pocket, or bag. Our women's clutch wallet comes in black, brown, or red full grain leather and features a genuine Buffalo Nickel snap that will keep your wallet closed and secure.