Leather Zipper Pouch
Our Leather Zipper Pouch is entirely handmade. We handpick pieces of leather to build this pouch based on their look, feel, stretch and thickness. We roll the edges by hand and stitch them together with strong and durable thread. And finally once the zipper is on we turn it out by hand to ensure a good final look. This handmade leather zipper pouch is Made in USA at our leatherworks in Worthington, MN.
Smooth Glide Nylon Zipper
We use a smooth glide nylon zipper on this pouch because it opens and closes with ease. We've found these zipper to be very durable and long lasting. The brownish color of the zipper allows it to blend really well with this leather zipper pouch. It's strong enough to hold a bunch of change or other heavy things. It's light enough to use as a leather pencil case to toss in your backpack.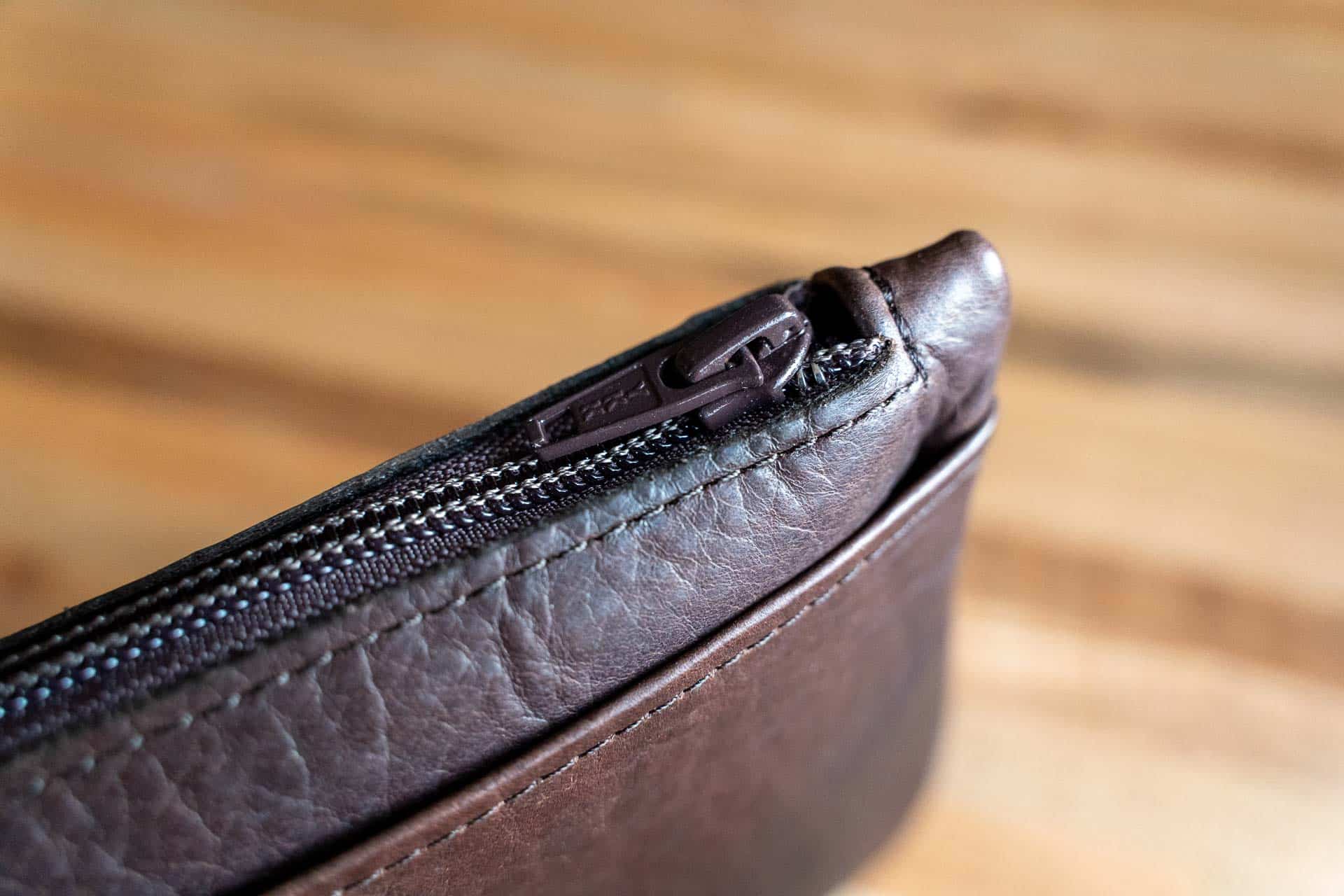 Leather Zipper Pouch with Phone Pocket
This pouch has a phone pocket on the outside so you'll have easy access when your friends and family text or call. It fits an iPhone, Android, and more. The phone pocket has rolled edges so it's easy to slip your phone in and out.
Inner Pocket
Our zipper pouch comes with an inner pocket to help you keep your contents organized. This leather pouch works well for holding anything ranging from typical items you'd carry in a purse, a daily carry for guys, or even tools!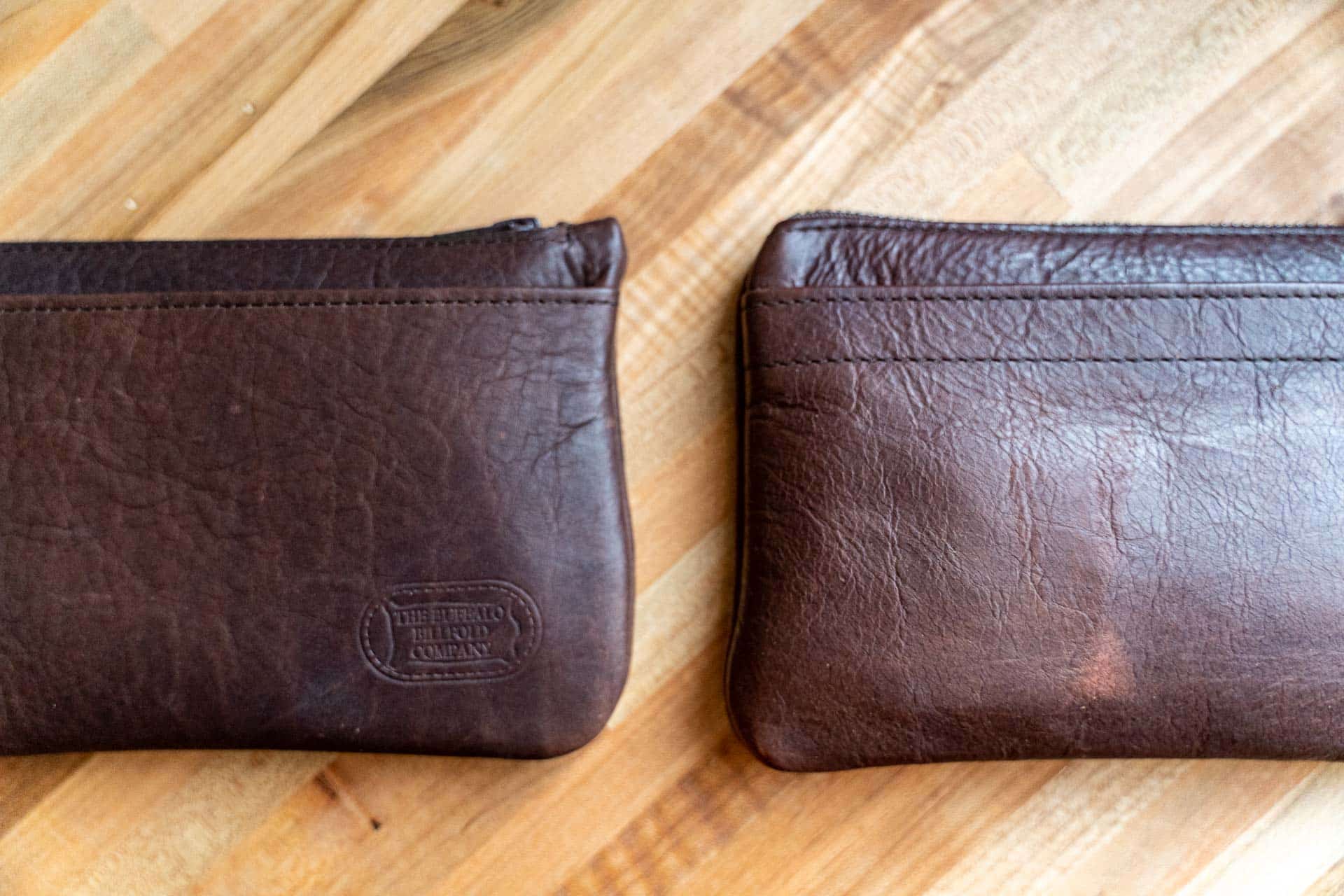 Built to Last
We've built this leather zipper pouch to last. It's constructed to be of heirloom quality. We use full grain leather because it's the strongest and most durable. Full grain leather will develop a great patina over time. On the left this brand new pouch is pictured, while the right shows our smaller version of this product after about 20 years of use. As you can see, it holds up really over time!
Made in USA
We craft this Leather Zipper Pouch in our workshop in Worthington, MN, USA. Our master leathersmiths make sure that every piece of leather, every stitch sewn, and every thread trimmed is done to our highest standards. Our Leather Cases, including this zipper pouch are Made in USA and built to last.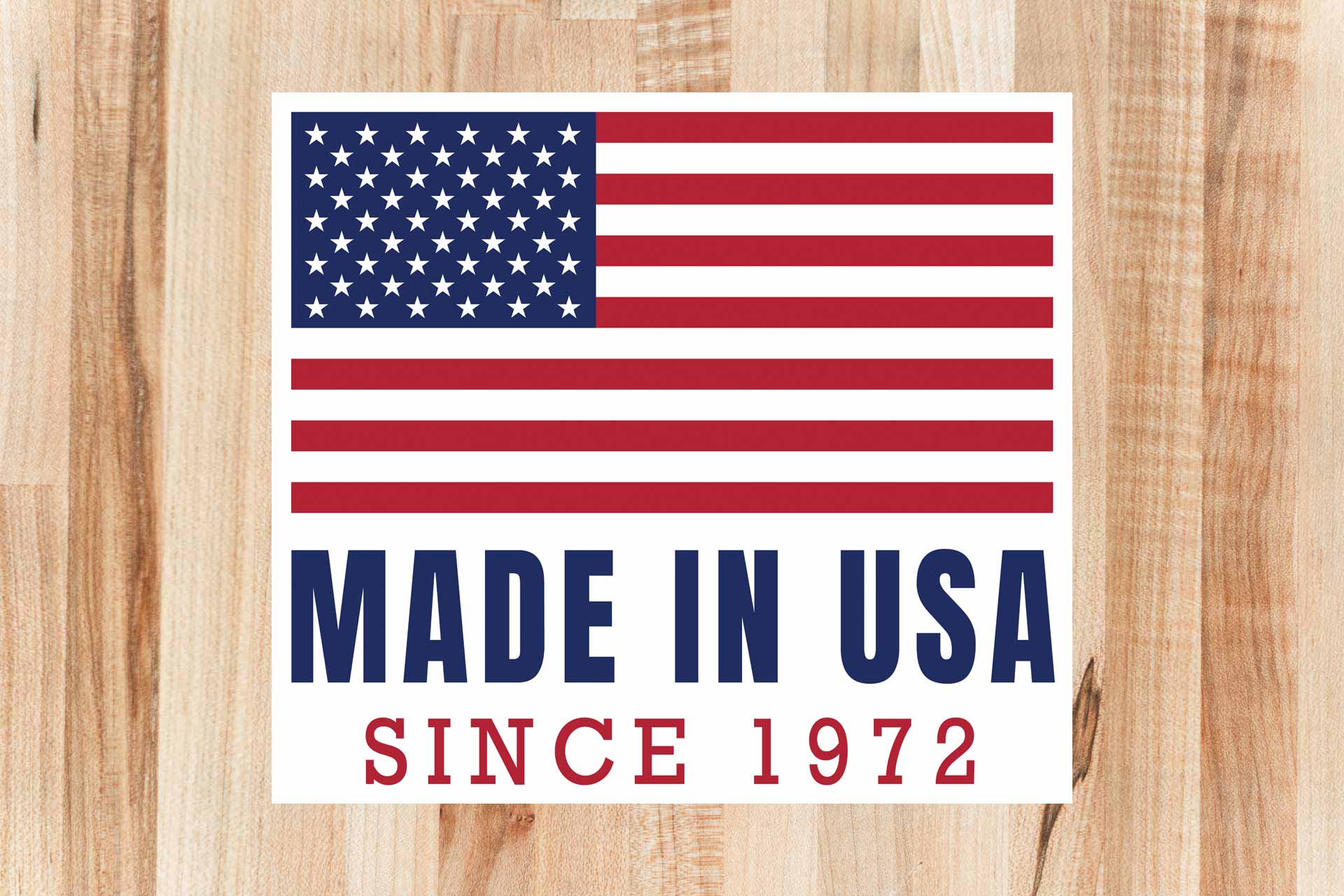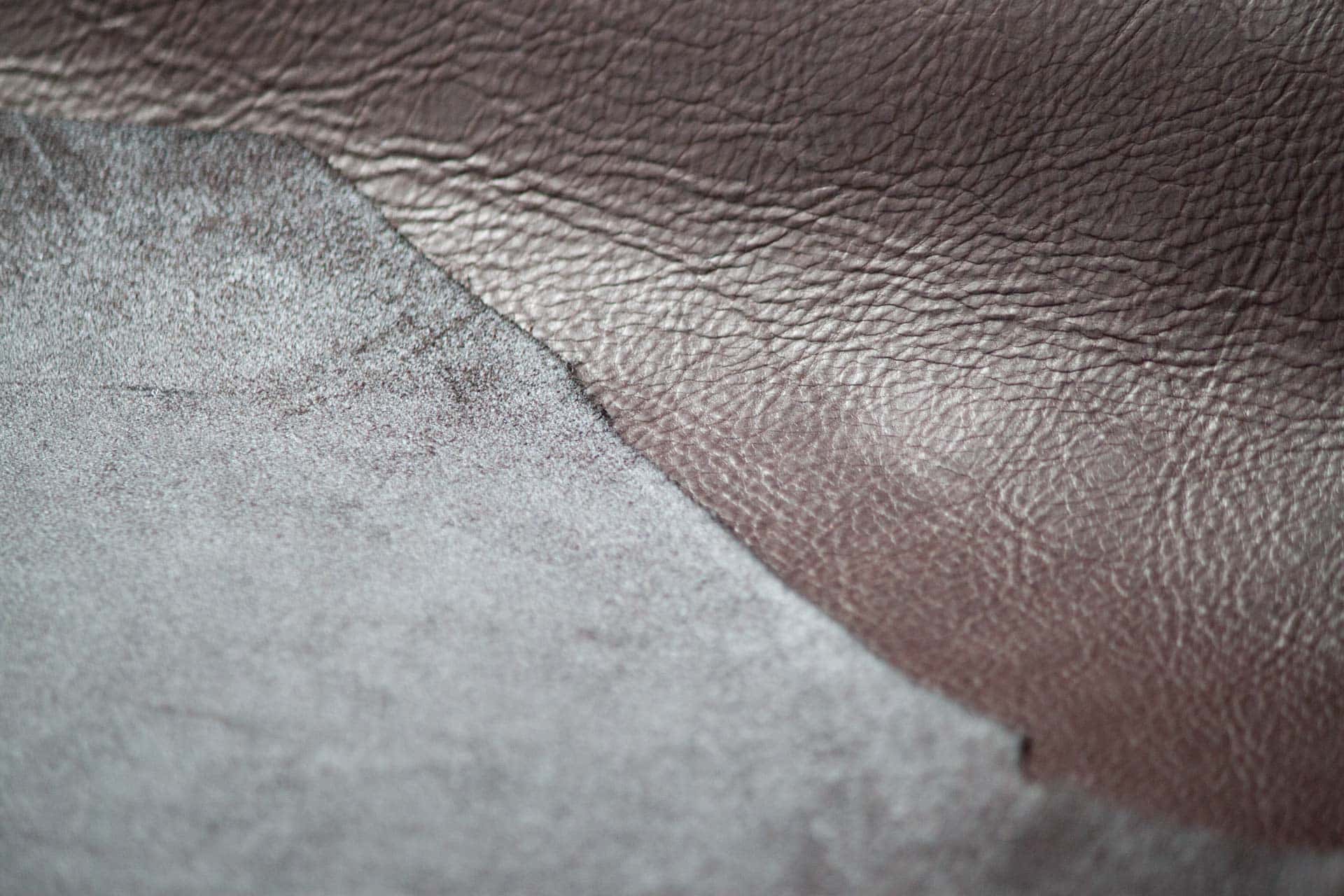 Full Grain Leather
Our Leather Zipper Pouch is made using Full Grain Leather. Full Grain Leather is the best grade leather and best quality leather. This type of leather is durable, breathable, and strong. It has not been sanded down, so it contains natural markings. Your Zipper Pouch will be as unique as you are!