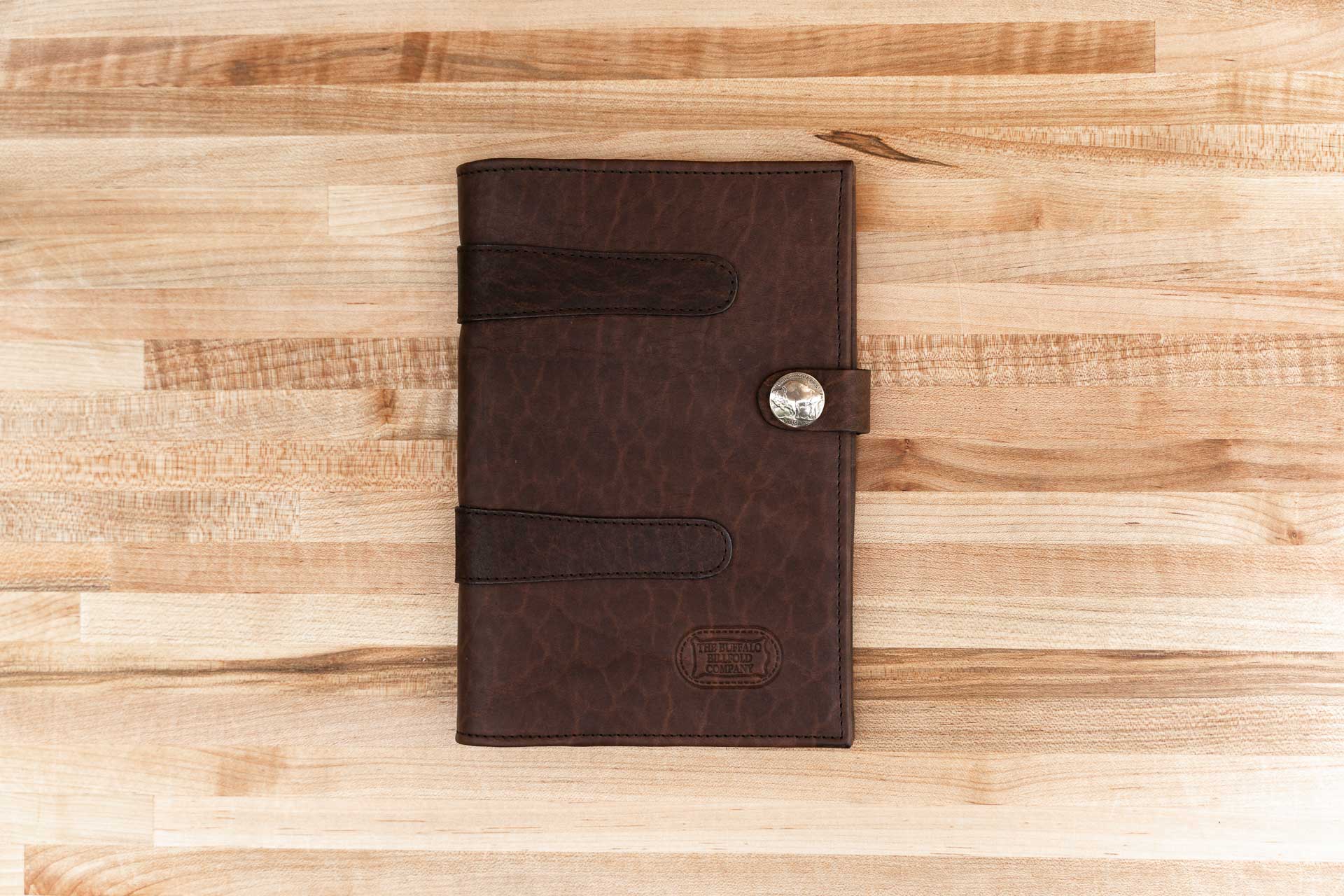 Leather Legal Pad Cover
Arrive in style carrying a Buffalo Leather Legal Pad Cover that holds a 5 x 7 legal pad. This handmade leather cover has a credit card and business card case. Carry a pen inside by sliding it into the attached leather pen holder. This leather legal cover is great for journaling, ciphering or note taking. You can easily fasten this cover closed using the leather strap with Genuine Buffalo Nickel Snap. This cover is great for business or personal use. It's Made in USA and built to last!
Holds a 5×7 Legal Pad
Our Junior Legal Pad Cover holds a junior 5×7 legal pad. If you're looking to hold a standard legal pad, check out our standard sized Leather Legal Pad Portfolio. We think it's most important for a cover for a legal pad to be is easy to use. During the design process for this leather cover we made sure it was easy to hold in one hand. The Junior Legal Pad Cover is portable, strong, durable and comes in black leather, brown leather, russet red leather or russet red with black accents.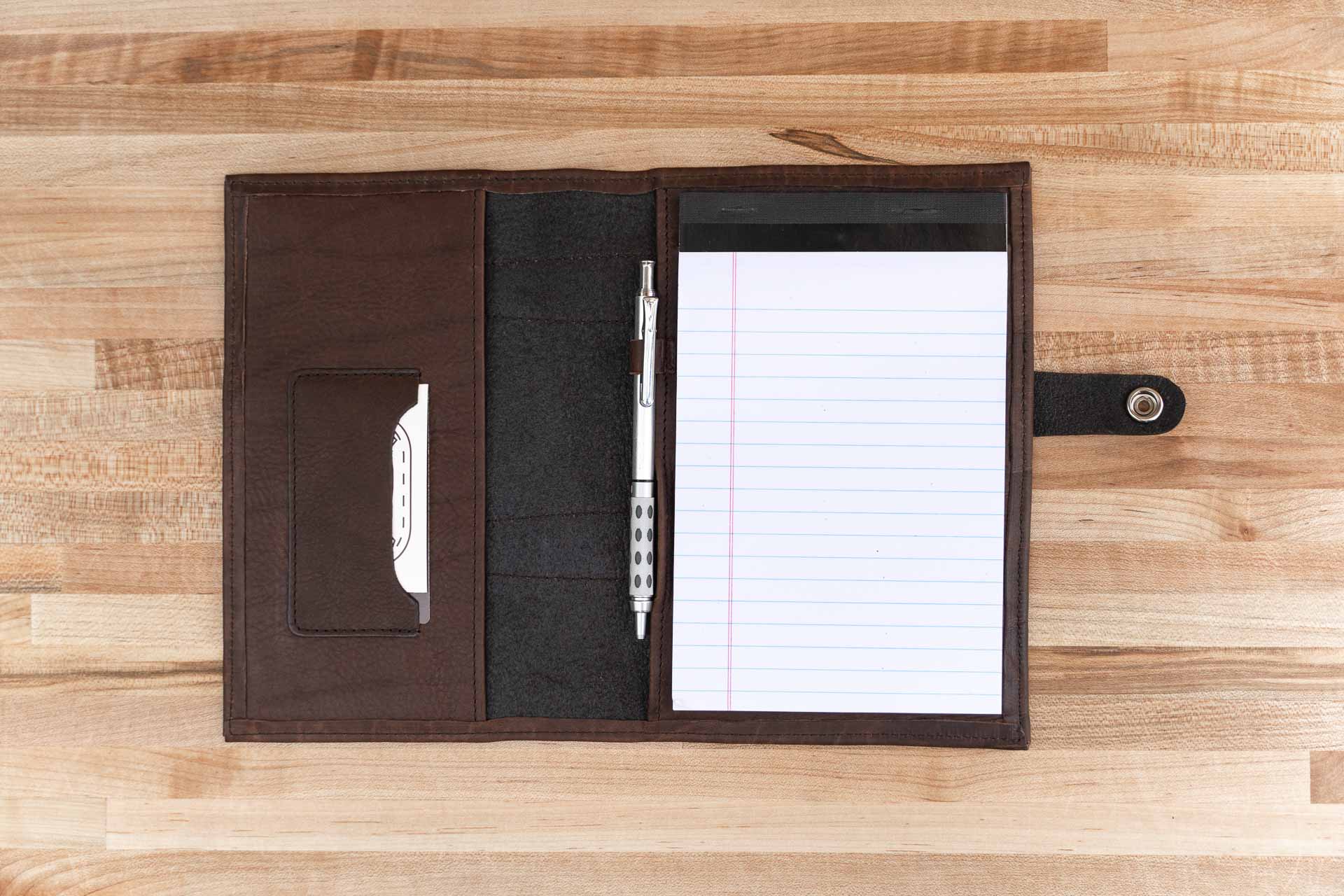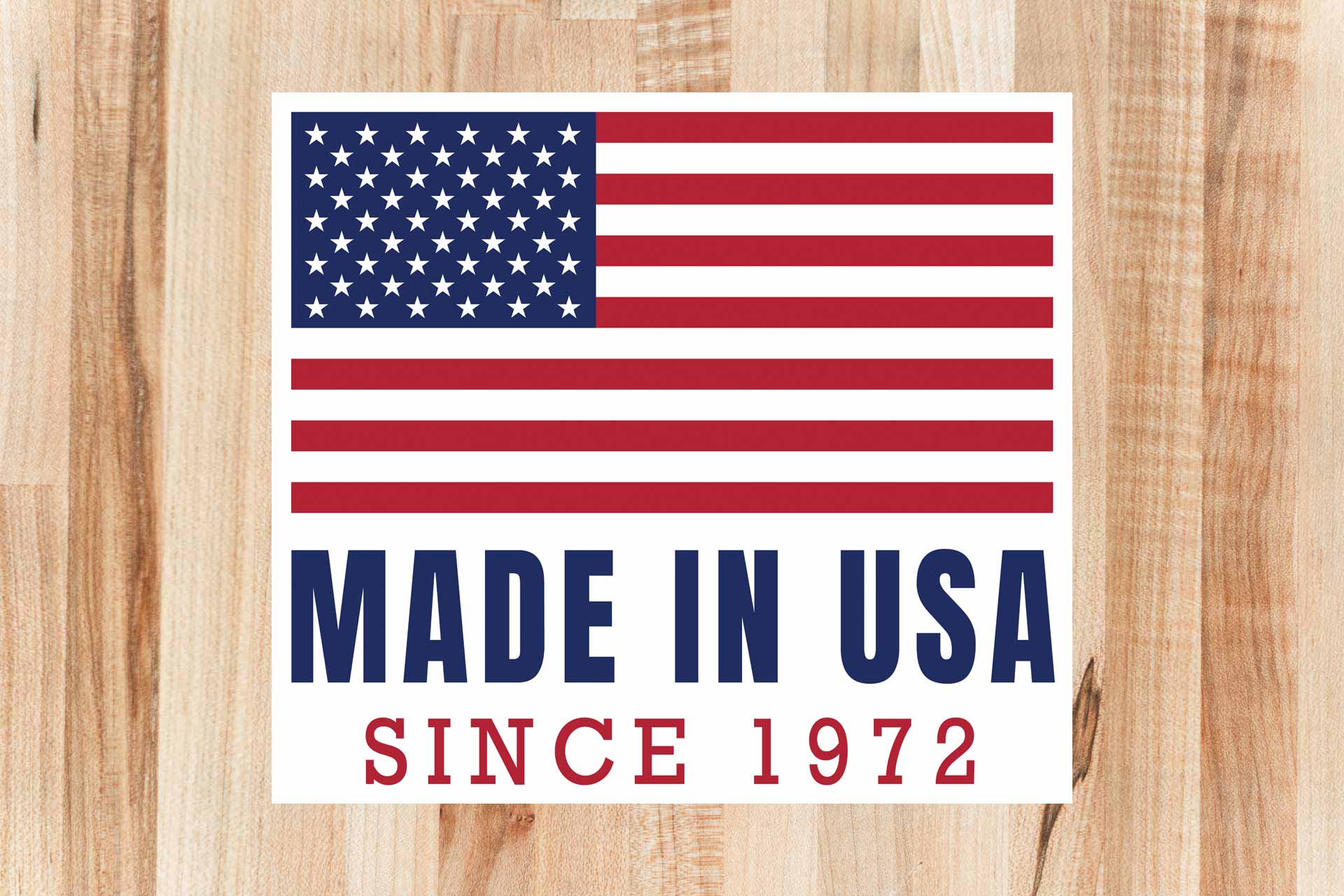 Made in USA
We craft this Leather Legal Pad Cover in our workshop in Worthington, MN, USA. Our master leathersmiths make sure that every piece of leather, every stitch sewn, and every thread trimmed is done to our highest standards. Our Leather Padfolios and Binders, including this leather legal pad cover are Made in USA and built to last.
Full Grain Leather
Our Leather Legal Pad Cover is made using Full Grain Leather. Full Grain Leather is the best grade leather and best quality leather. This type of leather is durable, breathable, and strong. It has not been sanded down, so it contains natural markings. Your Legal Pad Cover will be as unique as you are!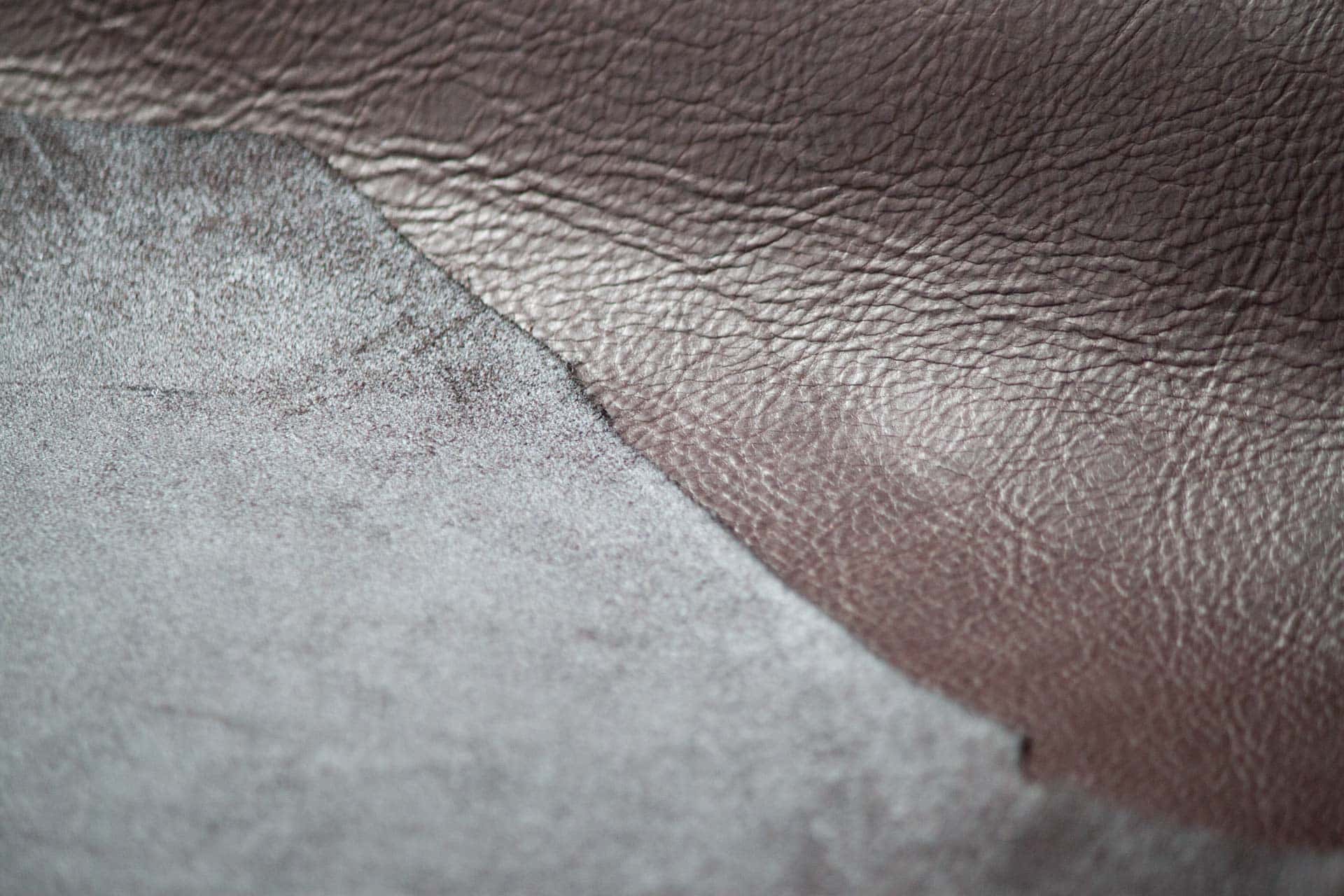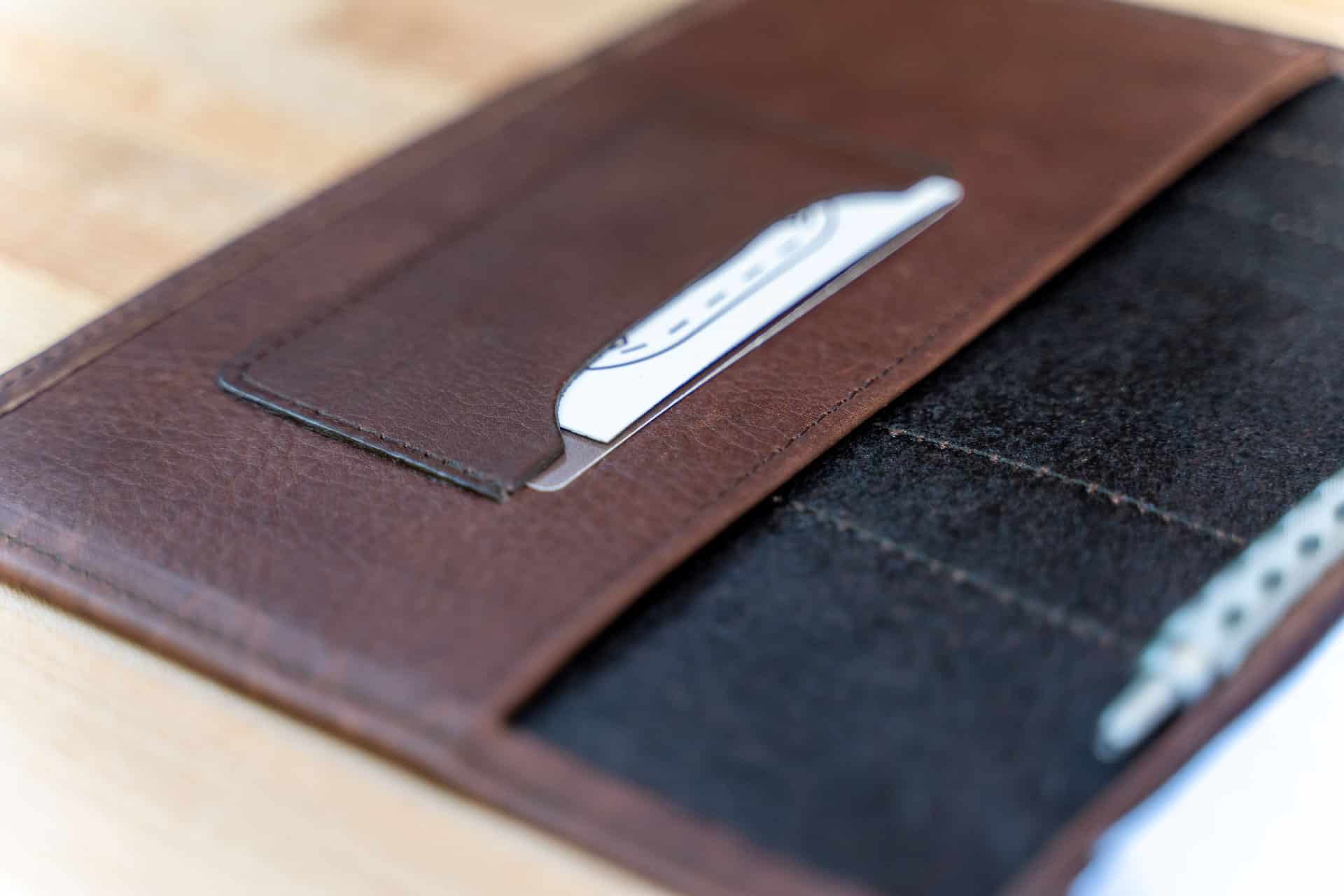 Handmade
We handcraft this leather legal pad cover piece by piece. Our leathersmiths choose each piece of quality full grain leather that is put into this purse. We cut and stitch every piece of leather with care. Whether you're taking notes on the road, using in a boardroom or courtroom or at the office you can be assured of the craftsmanship. Our master leathersmiths check every item before it leaves our leather shop making sure it's built to our exacting standards.