Buffalo Leather Guitar Strap
Sling up your guitar today with our handmade Buffalo Leather Guitar Strap! Designed by guitarist, and master leather smith Bill Keitel, this handmade leather guitar strap is truly a functional piece of art. The Leathersmiths at the Buffalo Billfold Company carefully handcraft this guitar strap with every attention to detail. Our padded leather guitar strap is soft and comfortable because of our unique leather tanning recipes. They are Made in America from American Bison leather. The Buffalo Billfold Company's Buffalo leather guitar strap is built to last and is loved by guitarists around the USA.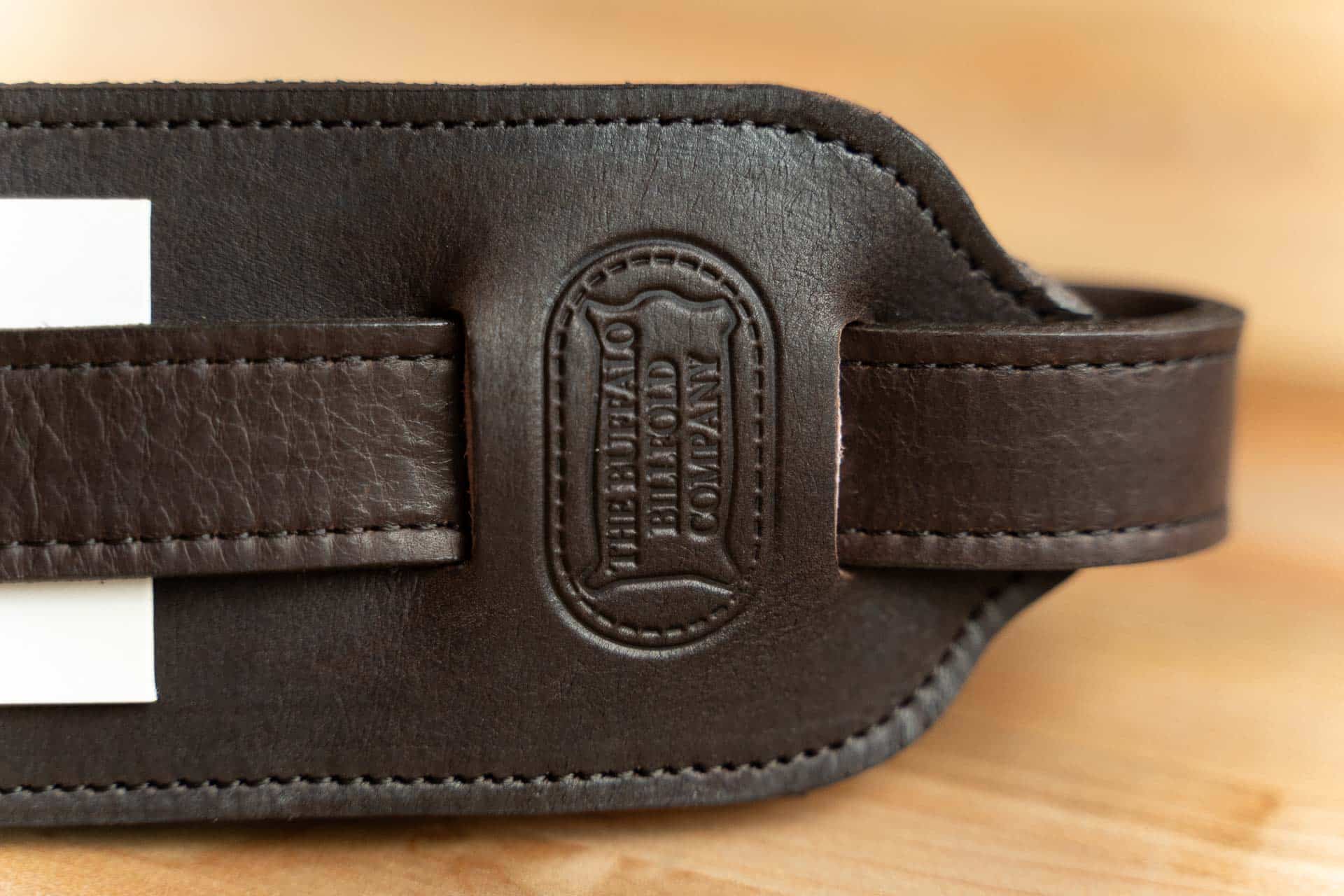 Padded Leather Guitar Strap
Treat your shoulder well with this padded guitar strap. We all know those skinny shoulder straps that dig into your shoulder with the weight of your guitar or bass. Skinny straps make even the shortest gigs harder. The leather pad on our guitar strap sits comfortably on your shoulder. You can keep the pad on your shoulder and get the lengths of the strap adjusted to how you like them because the strap slides through the leather pad. This padded strap is made from full grain leather so it's built to last.
Strap Locks
While we make our guitar strap to attach snugly to your guitar it isn't locked on and can slip off like any other strap. Strap Locks are great to securely lock a strap onto your guitar. Almost all strap locks work with our guitar strap. Pictured is one of our straps with strap locks installed. When you purchase a strap from us, note that it does not come with strap locks.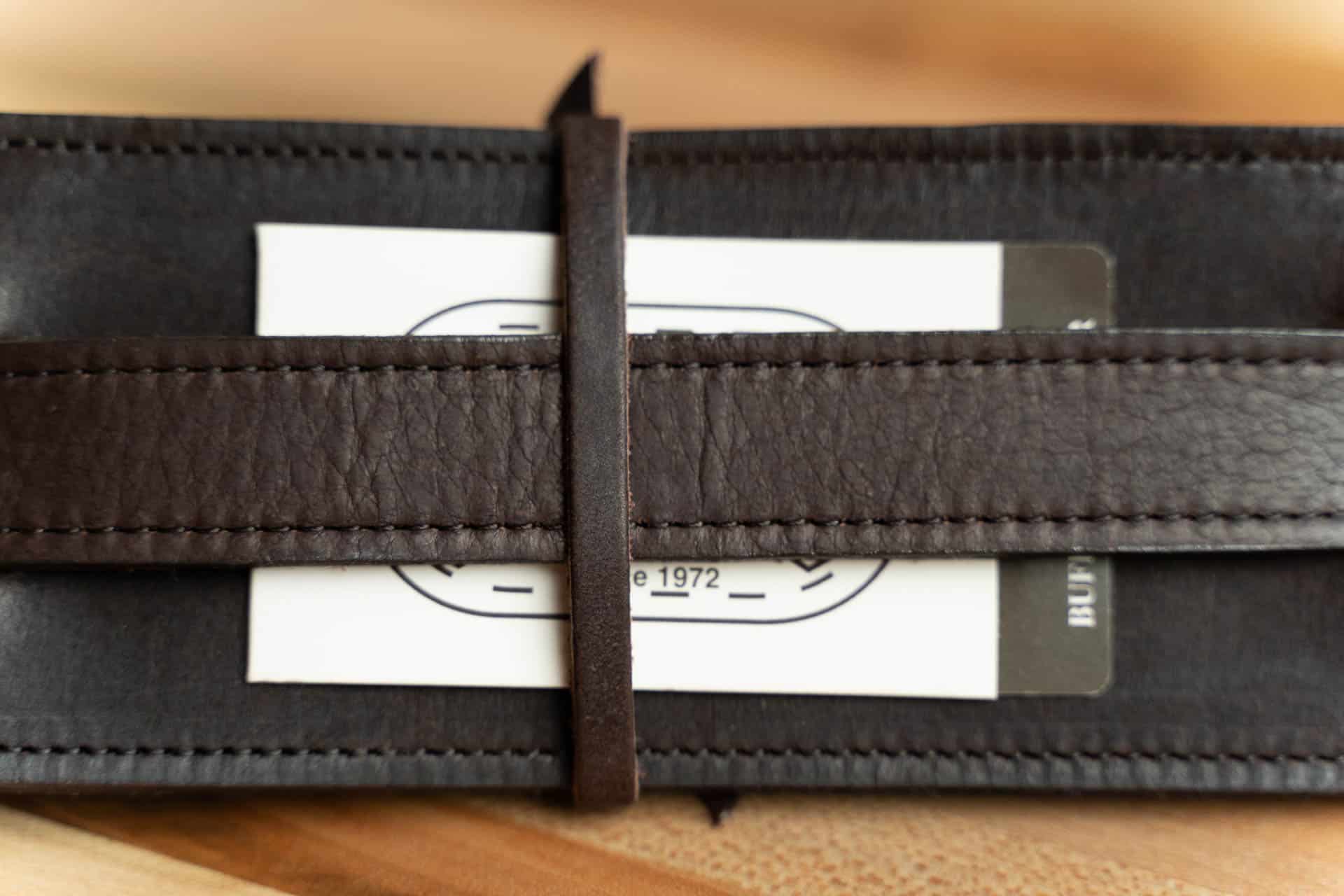 Handmade Leather Guitar Strap
This handmade leather guitar strap stands out from the crowd because of the fine crafts people at our workshop. We meticulously search for and hand pick the best pieces of leather to use in making this strap. From the cutting to stitching, we pay close attention to detail to create a handcrafted strap we're proud of. It gets a final look over by the guitarists in this shop, and when it passes this final test, we know it's ready to help any guitarist bring music to the world!