Rattlesnake Guitar Strap with American Bison leather
We handcraft this Rattlesnake Guitar Strap from American Bison leather and rattlesnake skin. This western guitar strap looks great with any guitar. You can adjust the length of this snake guitar strap using its solid brass buckle so the strap is the correct length. Then toss this leather guitar strap on your guitar and start playing! The Leathersmiths at the Buffalo Billfold Company handcraft this rattlesnake skin guitar strap. Snake skin guitar straps with Bison leather don't get any better than this! This guitar strap is Made in USA and built to last.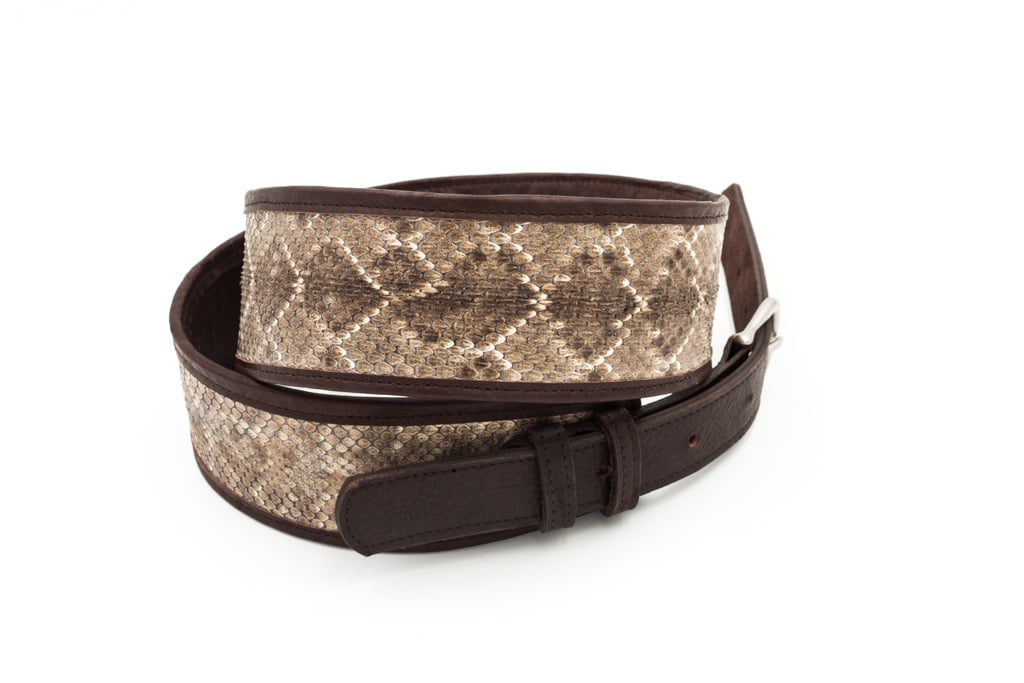 Western Guitar Strap made from Rattlesnake
We love traveling out west through the prairies of South Dakota, the badlands, and into Wyoming and Montana. People often think of Grasslands, American Bison, and Rattlesnakes when they think of cowboys and the old west. So we decided that we would use Rattlesnake skin and Buffalo leather to create this handmade guitar strap. We want to bring back that western feel whether you're playing country, blues, rock, or jazz music. It works well on any guitar and you can use most strap locks with it too. The combination of these materials makes this western strap a truly western style guitar strap. Many guitarists love these western guitar straps.
Handmade & Durable
We use the highest quality full grain leather in our Rattlesnake Skin Guitar Strap. This type of leather is the strongest and most durable available because the strong top fibers haven't been sanded off to give it a smooth look. This leather strap has all of the natural grains and markings from the outside of a Bison, making it very authentic and strong. Full grain leather will last a long time and develop a patina as you use it. We use thick thread to make this durable snake skin guitar strap to ensure it won't wear out quickly. This western guitar strap is tough as nails and built to last.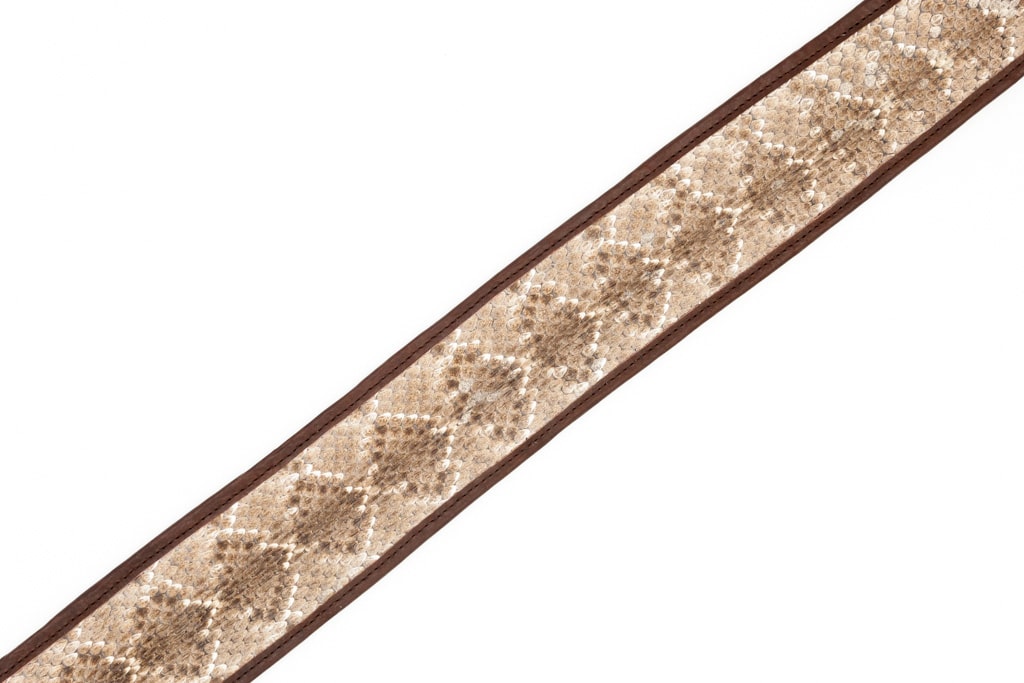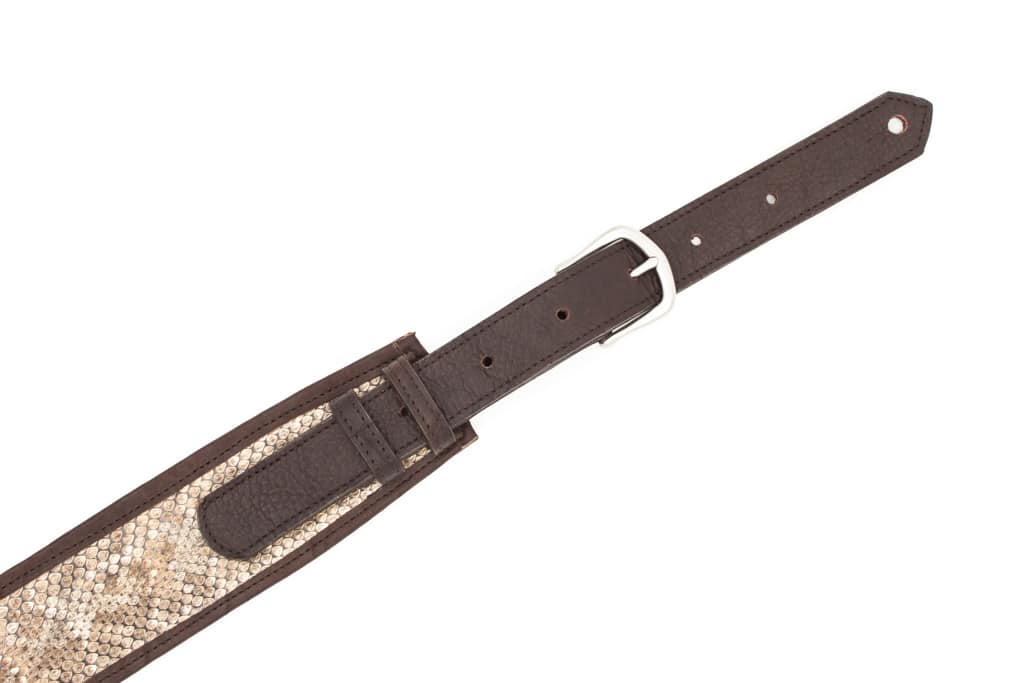 Adjustable Strap
Adjust your rattlesnake guitar strap to be just the right length before you play so you can hit all the right notes! This strap can be adjusted using the nickel plated buckle and holes in the leather strap that are placed about 1.5 inches apart.
Strap Locks
While we make our rattlesnake guitar strap to attach snugly to your guitar it isn't locked on and can slip off like any other strap. Strap Locks are great to securely lock a strap onto your guitar. Almost all strap locks work with our guitar strap. Pictured is one of our straps with strap locks installed. When you purchase a strap from us, note that it does not come with strap locks.