Over the past five years we've been working on a new type of leather and we're excited to let you in on this closely kept secret!! Today we are thrilled to announce our American Chestnut Leather Goods Collection!
We've come up with this new leather to compliment our full grain leather product lines. We use a grade of leather called "Shrunken Full Grain Leather." It has all of the amazing qualities that our strong full grain leather has but it is shrunken to create an even more dense fiber structure. And more density means even more durability. We've tanned this shrunken bison leather to a unique color similar to the dark red and brown hues of the American Chestnut. Besides the similarities in color, one food of the American Bison is the chestnut. For these reasons we felt it only appropriate to name this the American Chestnut Collection!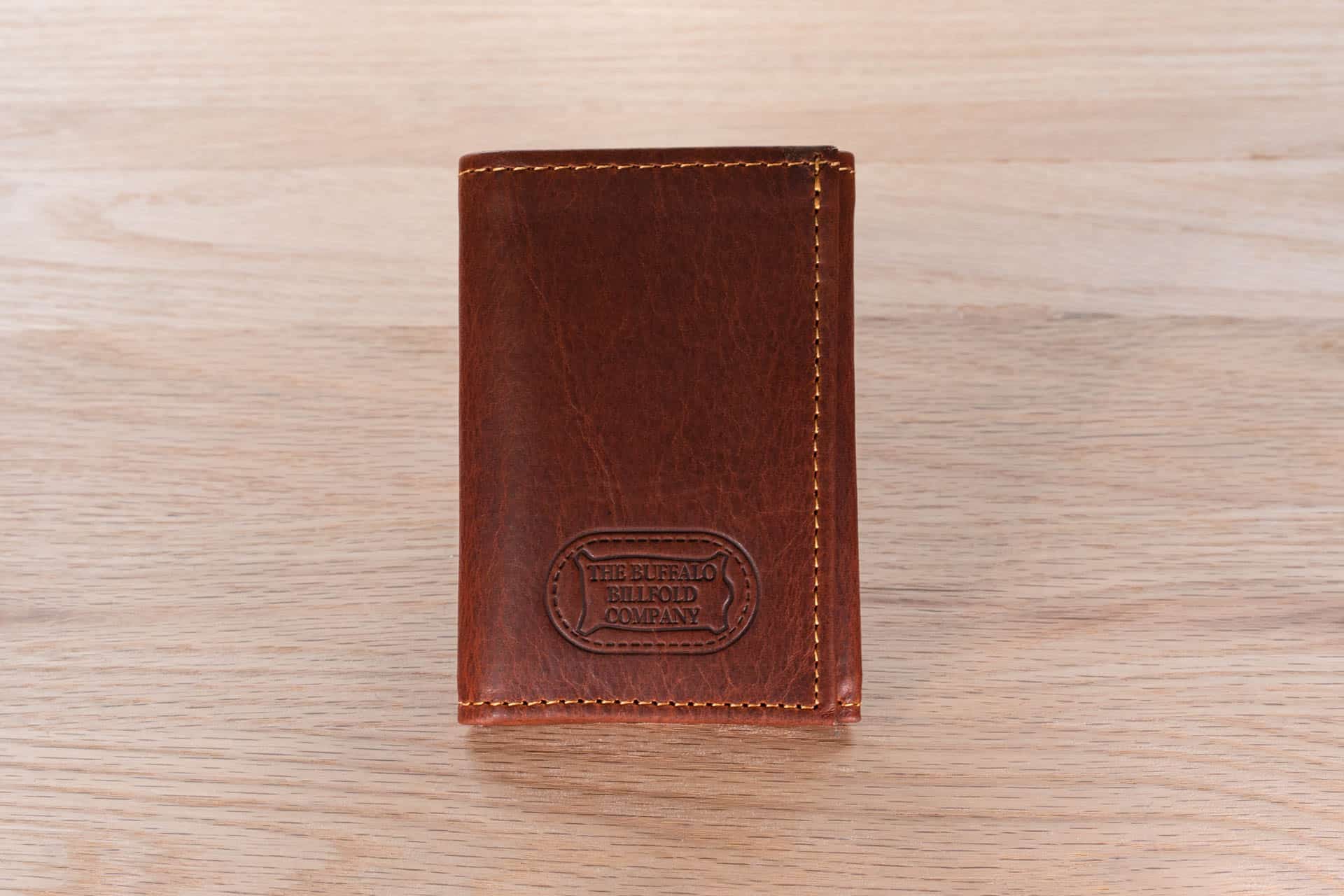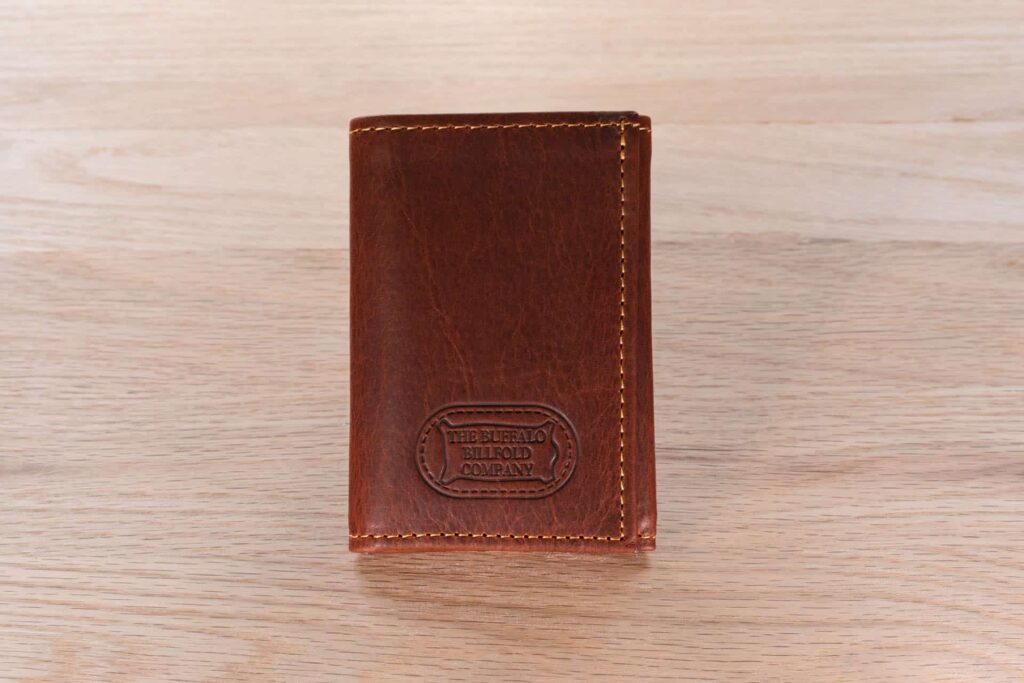 A Variety of Leather Goods
We've chosen a variety of leather goods to create for this Red American Chestnut Collection and are excited to share them with you. We've added some of our most popular wallets, purses, and cases to this collection. And yes, all of these Shrunken Bison Leather Goods are of course, Made in USA.
Wallets & Billfolds
Two of our most popular wallets of all time are our signature Buffalo Billfold Mens Leather Bifold Wallet, and our Mens Leather Trifold Wallet. You can now get these shrunken leather wallets in our new American Chestnut color. If you're looking for something smaller, you'll also find a shrunken Bison leather front pocket wallet in this collection.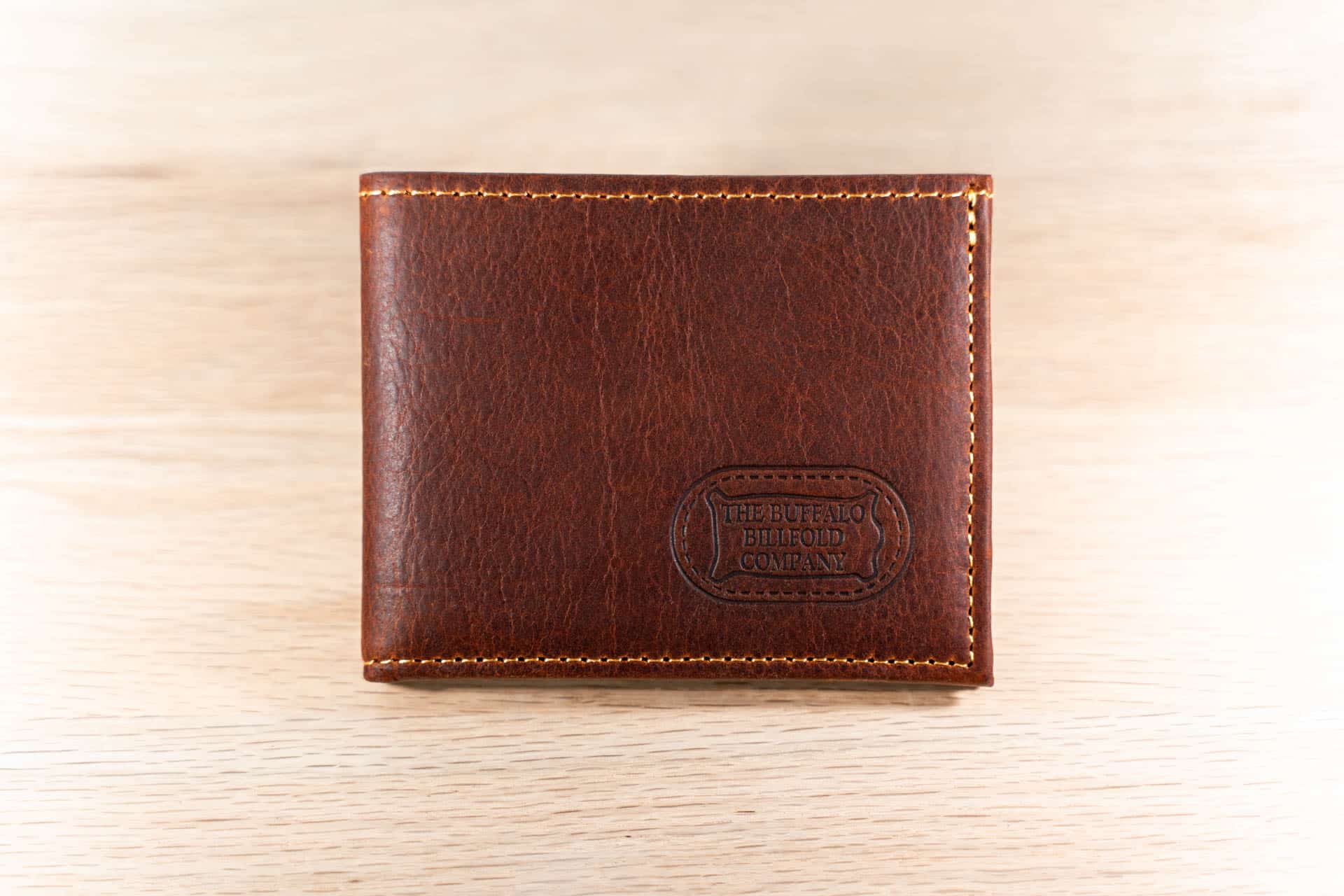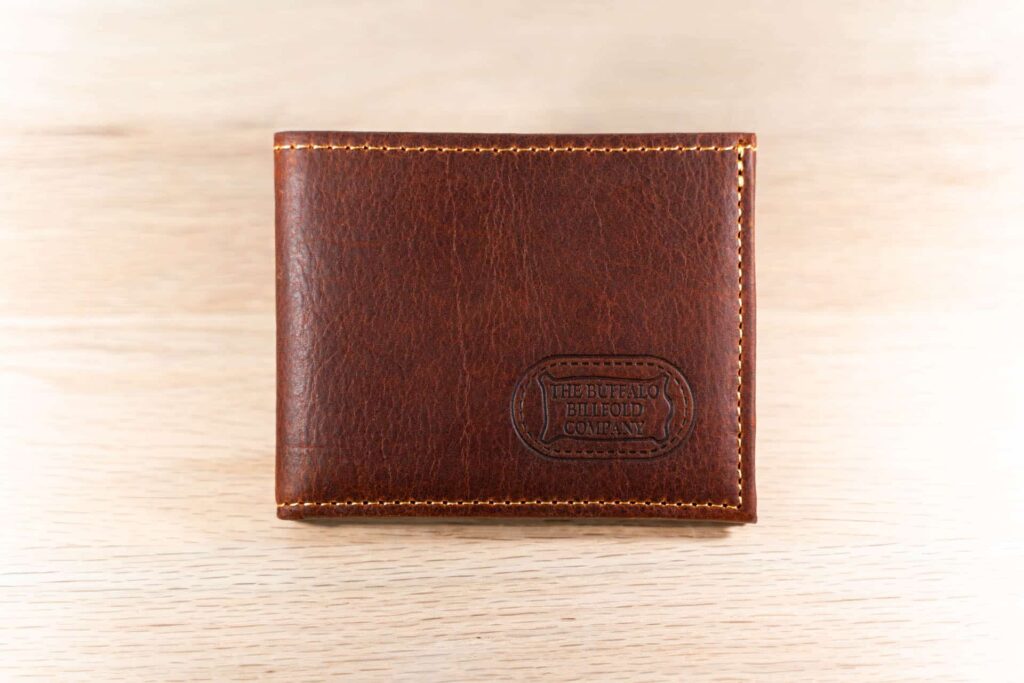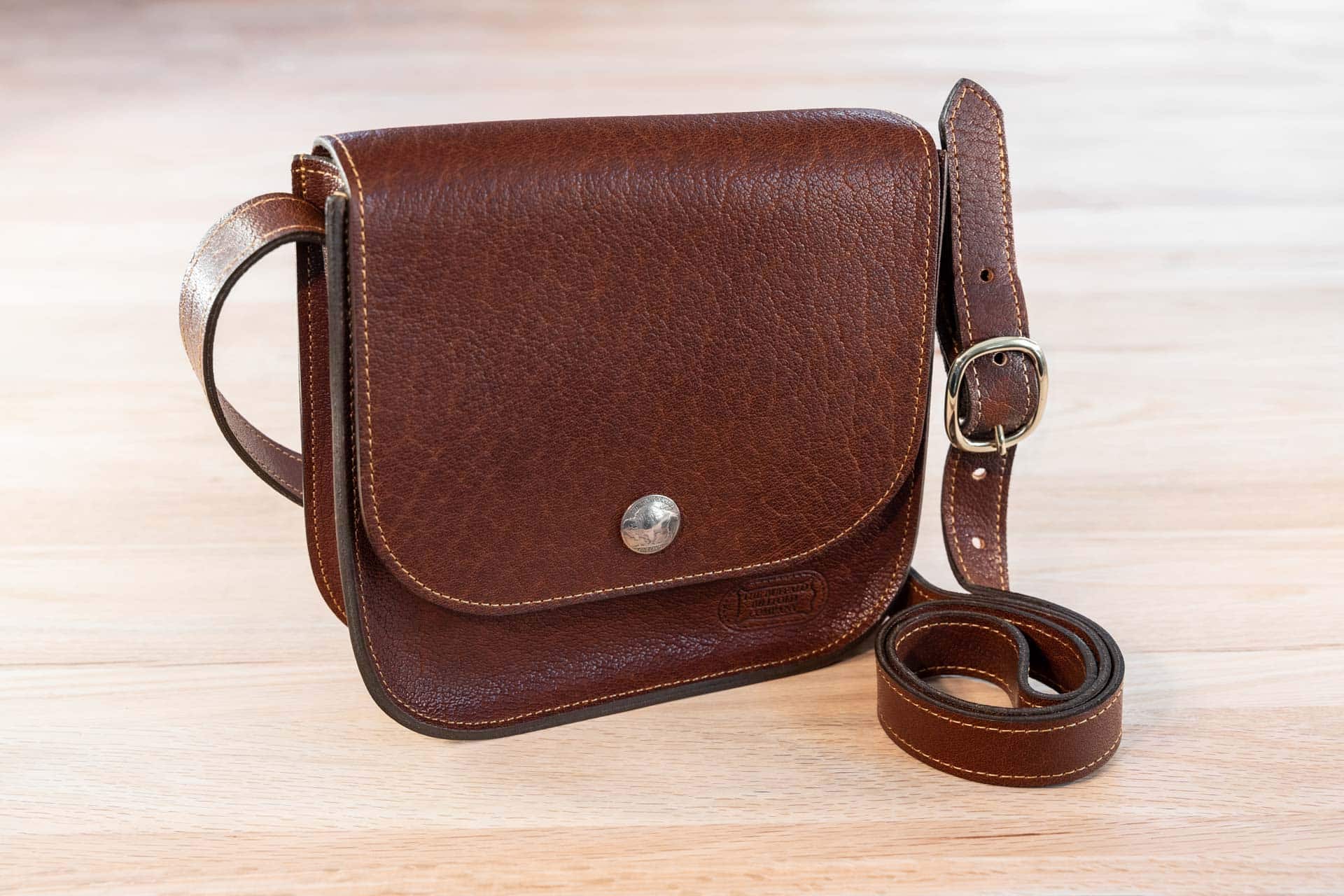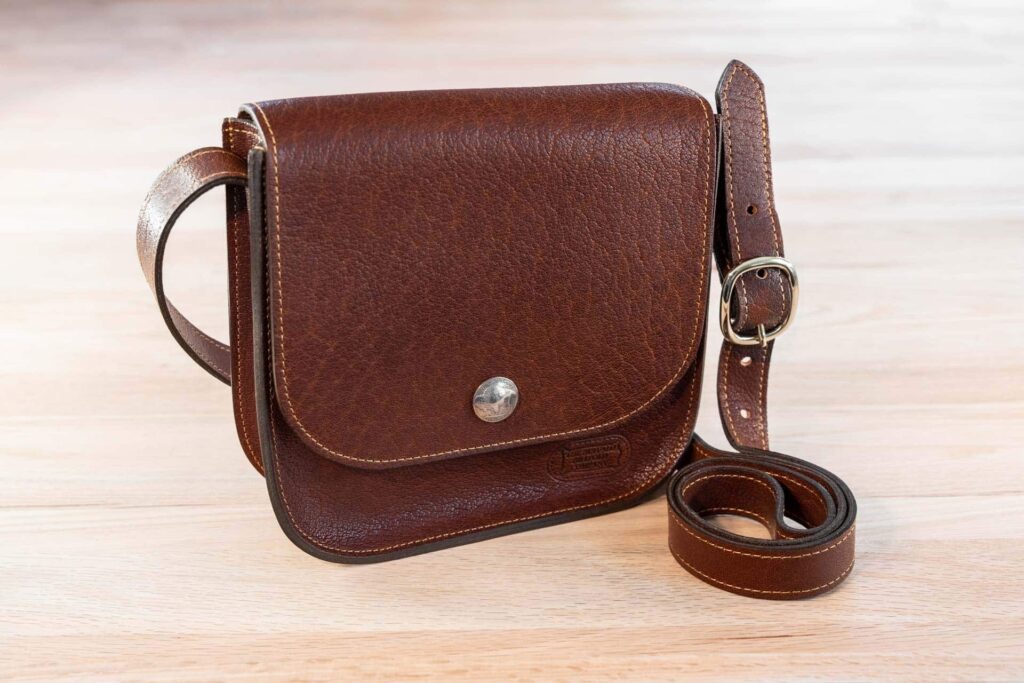 Purses & Bags
One of the most loved purses we make is the Bisonette. People love this purse because of it's modern style and size. You can now choose to get the Bisonette in American Chestnut, made with shrunken full grain leather.
Leather Cases
Our American Chestnut Collection will feature leather cases too. We've added our leather card case and leather coin purse to the American Chestnut line of leather goods. They will also be crafted using our new shrunken bison leather.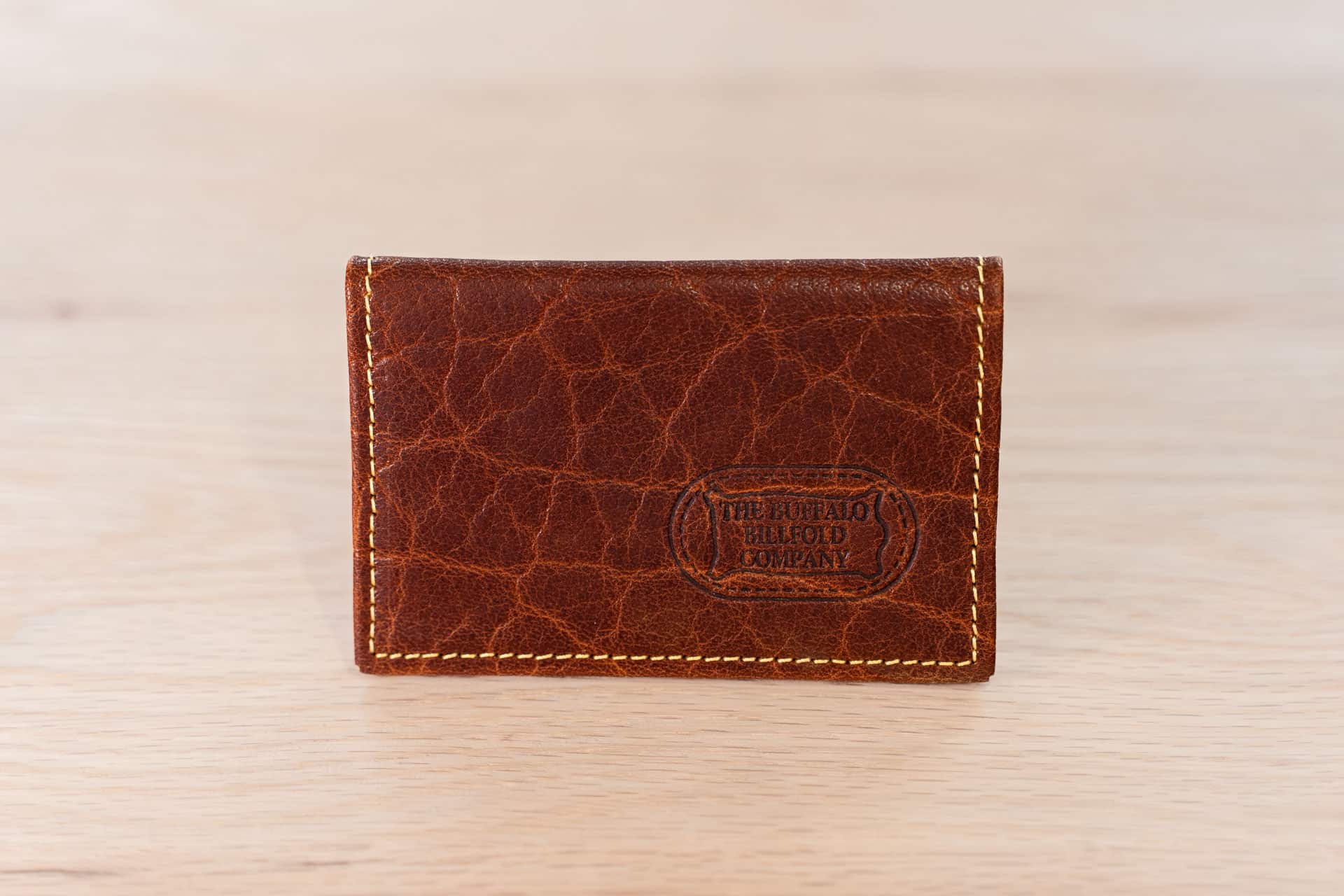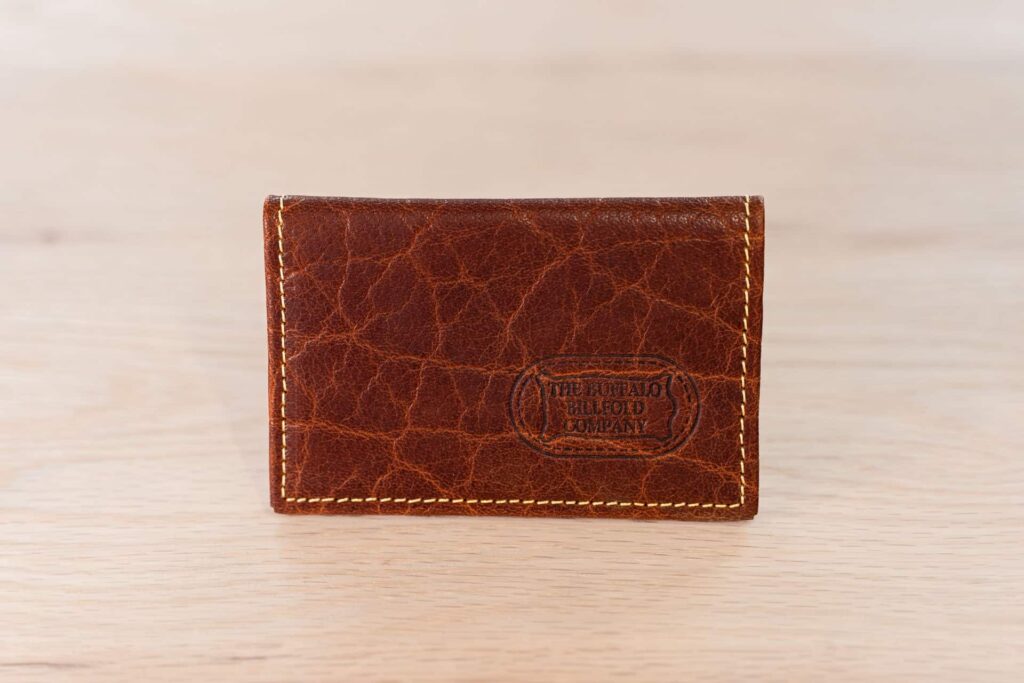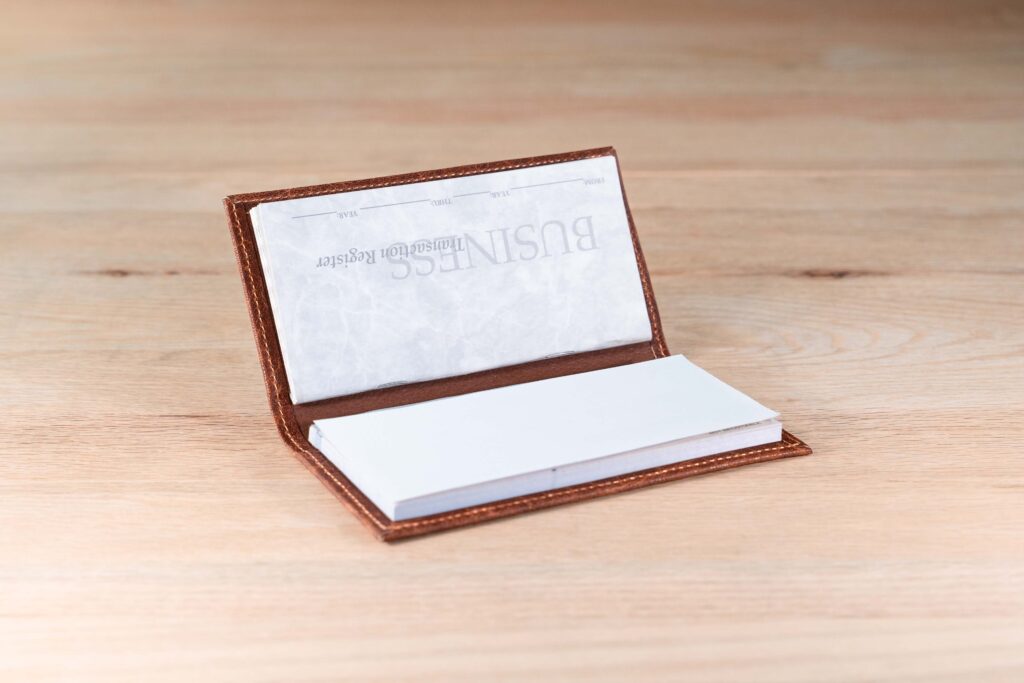 Checkbook Covers
Our American Chestnut shrunken Bison leather has the perfect qualities to make a checkbook cover so we had to add this to the collection. This shrunken Bison leather checkbook cover looks great and will hold a checkbook and register.
The American Chestnut Collection has more leather goods in it so make sure to see what else we've made. These items cost a bit more than our full grain leather goods because the leather has been shrunken to create a more dense fiber structure. This means that we get less yield out of the hide, but we give you an even stronger product. We've been so happy to continue to make high quality products that get better with age. And we're even happier to hear that is exactly what people are looking for! Thanks to all that have supported us over the years and to our new customers just finding us today! We hope you enjoy our new American Chestnut leather goods collection.