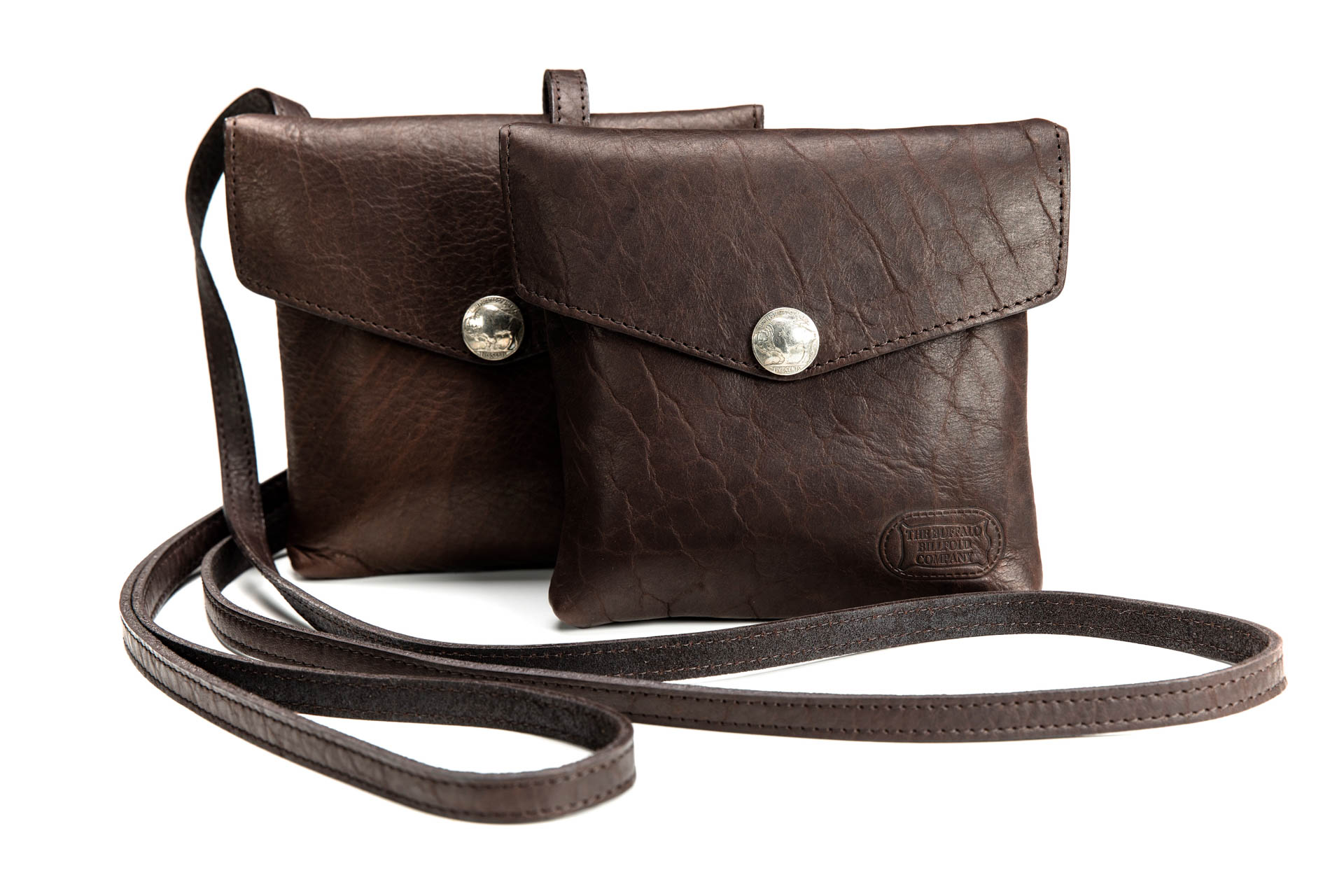 HMK Purse
Our HMK small leather crossbody purse is compact and lightweight. This bag features a vintage envelope pouch design and will go perfect with almost any outfit! With a Genuine Buffalo Nickel snap attached to the front for extra security. You'll find easy access to your phone by using the leather pocket on back. It will last far longer than other purses because it's handmade from high quality durable Bison leather. This small Buffalo leather purse and our Minimalist Wallet accompaniment are 100% Made in USA and built to last.
Bag Interior Dimensions
Width: 6 inches
Height: 6 inches
Depth: 1 inches
Bag Exterior Dimensions
Width: 6.5 inches
Height: 6.5 inches
Depth: 1 inches
Purse Carrying Length
The strap on this HMK variety purse varies from ~22" to 28" (from the top of bag to the middle of the strap)
Minimalist Leather Wallet
Our Minimalist Leather Wallet makes a perfect pairing with our Small Leather Purse. Both wallet and purse have convenient, easy to access pockets which makes traveling a breeze. Our Minimalist wallet is made using four finely cut pieces of American Bison full grain leather, reinforced using strong thread, adhesive and a coating to make our wallet hold up to the tests of time. With two card pockets that stretch over time, this wallet is perfect for those on the go.