Bison Leather Purses Bundle
This is a bundle of our four best selling Bison leather purses. Included in this sampling is one Small Leather Purse (The "HMK"), one Leather Zipper Clutch, one Bisonette and one Dakota Buffalo Leather Purse.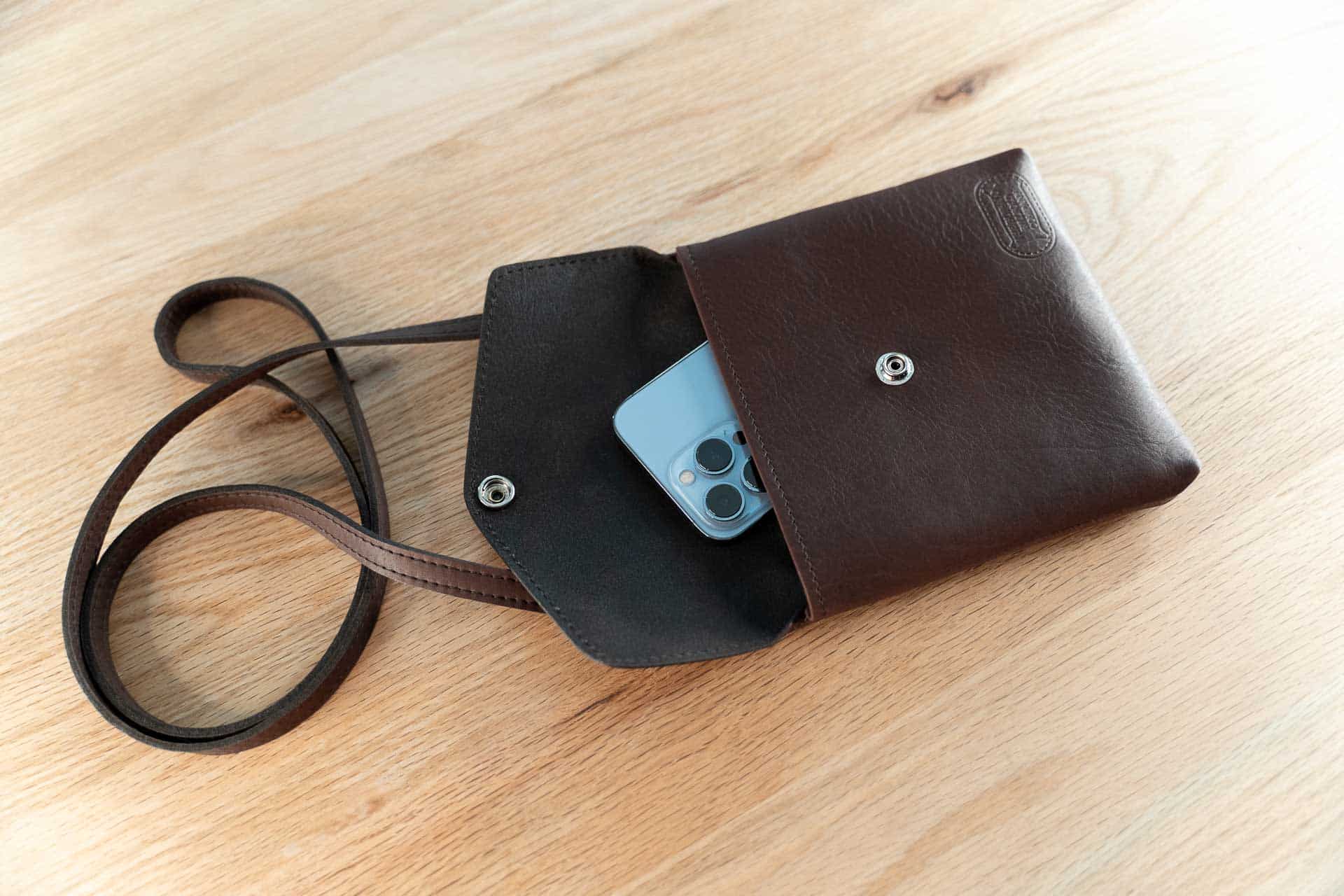 Small Leather Purse (The "HMK")
This small leather crossbody purse is compact and lightweight. This bag features a vintage envelope pouch design and will go perfect with almost any outfit! You can easily secure the leather flap of using the Genuine Buffalo Nickel snap attached to the front. You'll find easy access to your phone by using the leather pocket on back. We make two version of this purse, the small black leather purse and small brown leather purse. So you can get it in whichever color works best for you, or get one of each to match it to your outfit! It will last far longer than other purses because it's handmade from high quality durable Bison leather. This bundle listing includes on Small Leather Purse.
Leather Zipper Clutch
Our Leathersmiths handcraft this zipper clutch purse from American Buffalo leather. We tan hides with our unique recipes to give you a leather that feels amazing and lasts much longer than others. This clutch features a zipper on the main pouch to keep all of your items safe inside. You'll easily slide items into the clutch because of its perfect handheld size. Stitching designs make this leather clutch fashionable with any outfit. It features pockets on the side to hold some extra items that you want quick access to. This bundle listing includes one Leather Zipper Clutch purse.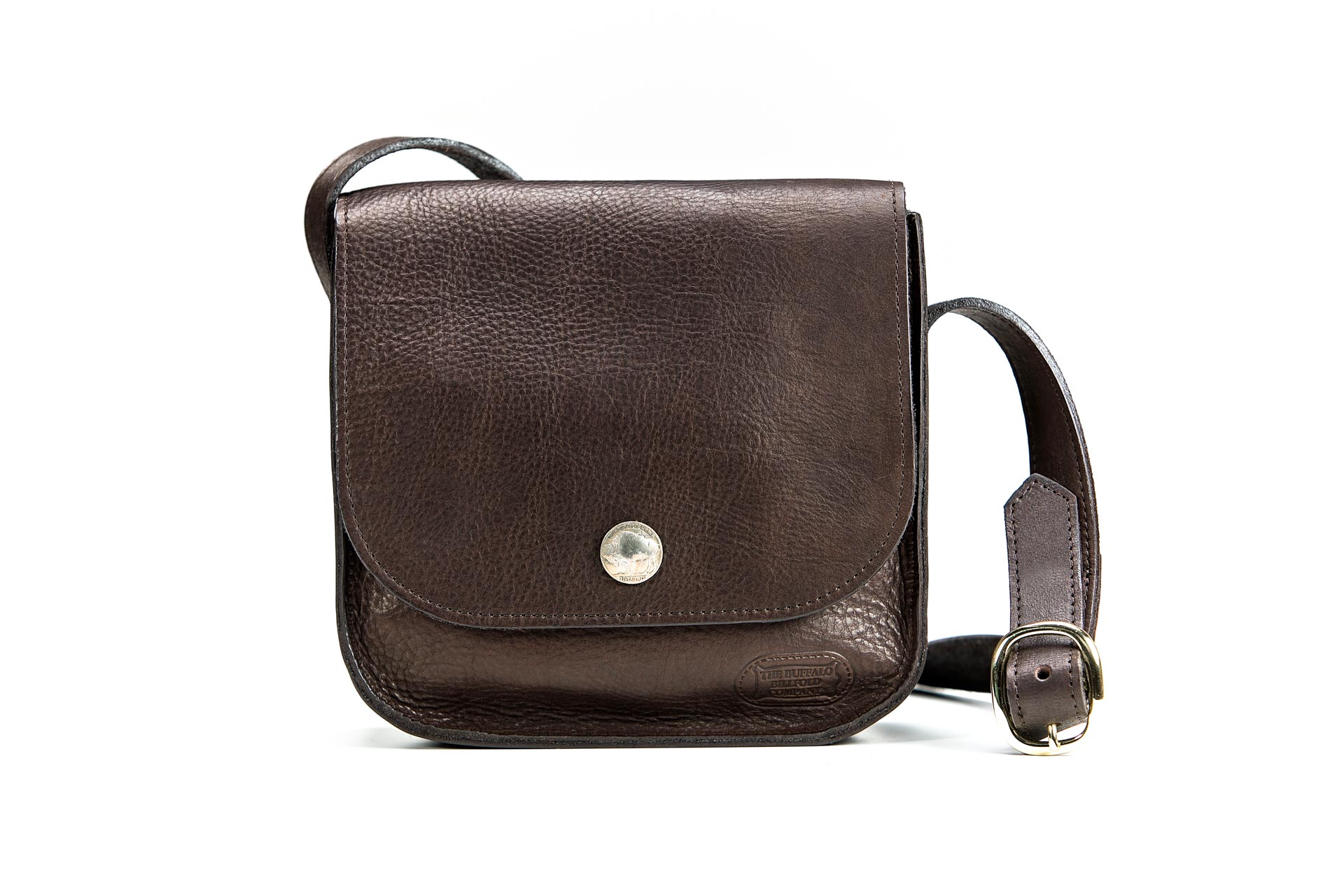 Bisonette
Retro, smart and bursting with style, the Bisonette Buffalo Leather Purse is going to turn heads! With European influences, this retro leather purse features a compact single pouch design that gives you freedom to easily store & carry everything you need. Crafted with American Bison leather and solid hardware this purse is strong, sturdy and built to last. You'll find that all of our leather purses far outlast others out there because of the leather we use. We've perfected our leather tanning recipe over many decades to bring you some of the best leather around. You'll be wondering why you didn't get your hands on one of these sooner! This bundle listing includes one Bisonette Purse.
Dakota Buffalo Leather Purse
Our Dakota Purse is perfect if you're looking for something practical and elegant. This is the largest purse we make with a crossbody design. As a result, you can carry everything you need hands-free! Like all our products, we handcraft this purse from American Bison leather. We require the tannery to add a special finish on the back side of the leather. For that reason, we don't need to use a fabric lining. Compared to the durability of real leather, fabric wears out much too quickly. No cutting corners here! Instead, the Dakota Leather Purse is made by hand using only full grain buffalo leather. We even fasten the decorative leather lacing on the gussets by hand. The Dakota Buffalo Leather Purse is as resilient and beautiful as the West that inspired it. This bundle listing includes one Dakota Purse.