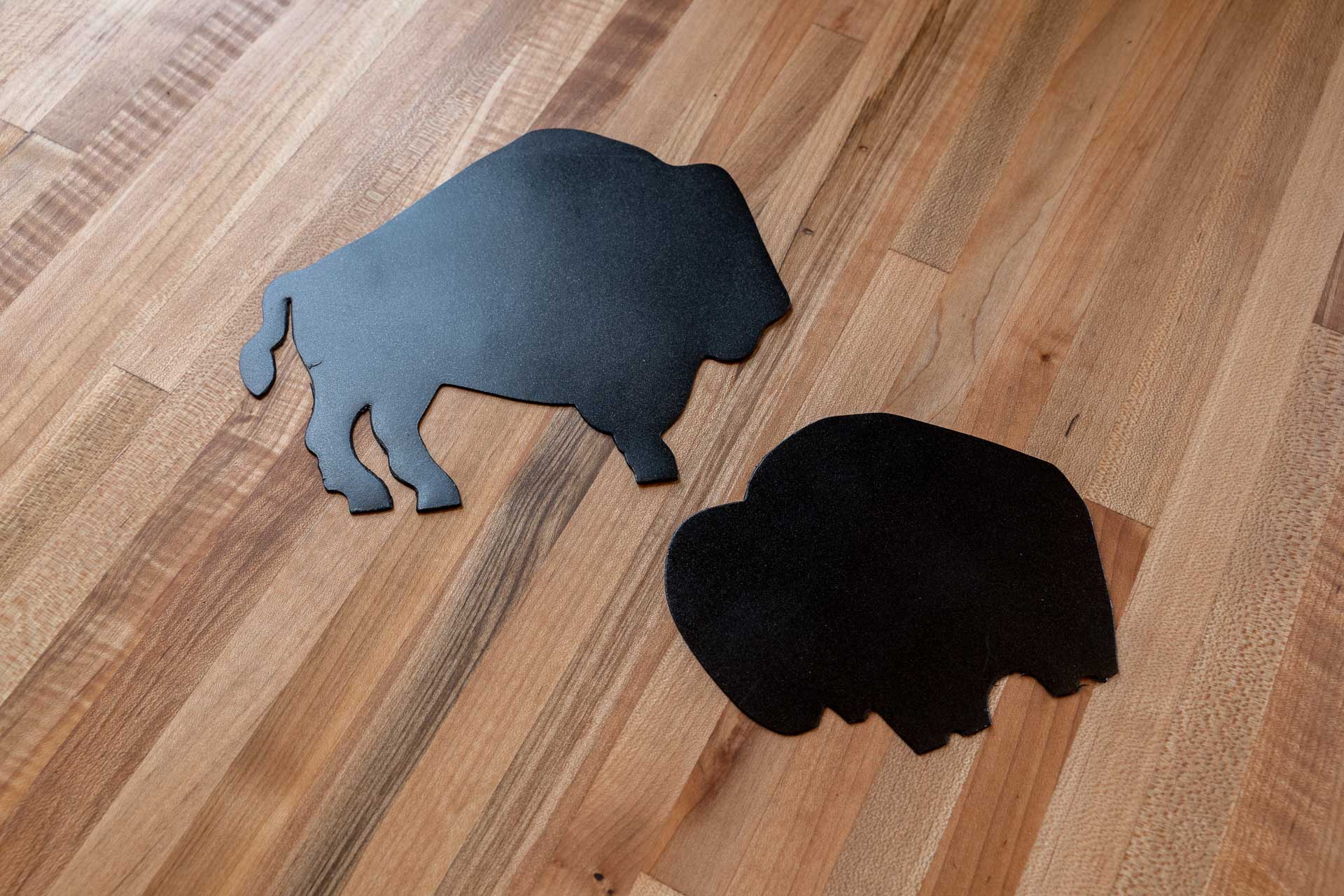 Magnetic Bison for your Truck or Car
Are you into Bison? If you have a herd, enjoy watching Bison, or just like supporting/sporting Bison, then these magnets are for you! These magnets will go onto the side of your truck, car, van, or any other place you find. These Buffalo have a nice flat black look and will fit in nicely with most vehicle designs.
Made in USA
We craft our Leather items in our workshop in Worthington, MN, USA. Our master leathersmiths make sure that every piece of leather, every stitch sewn, and every thread trimmed is done to our highest standards. Our Stickers and Magnets, including this magnetic bison are built to last.