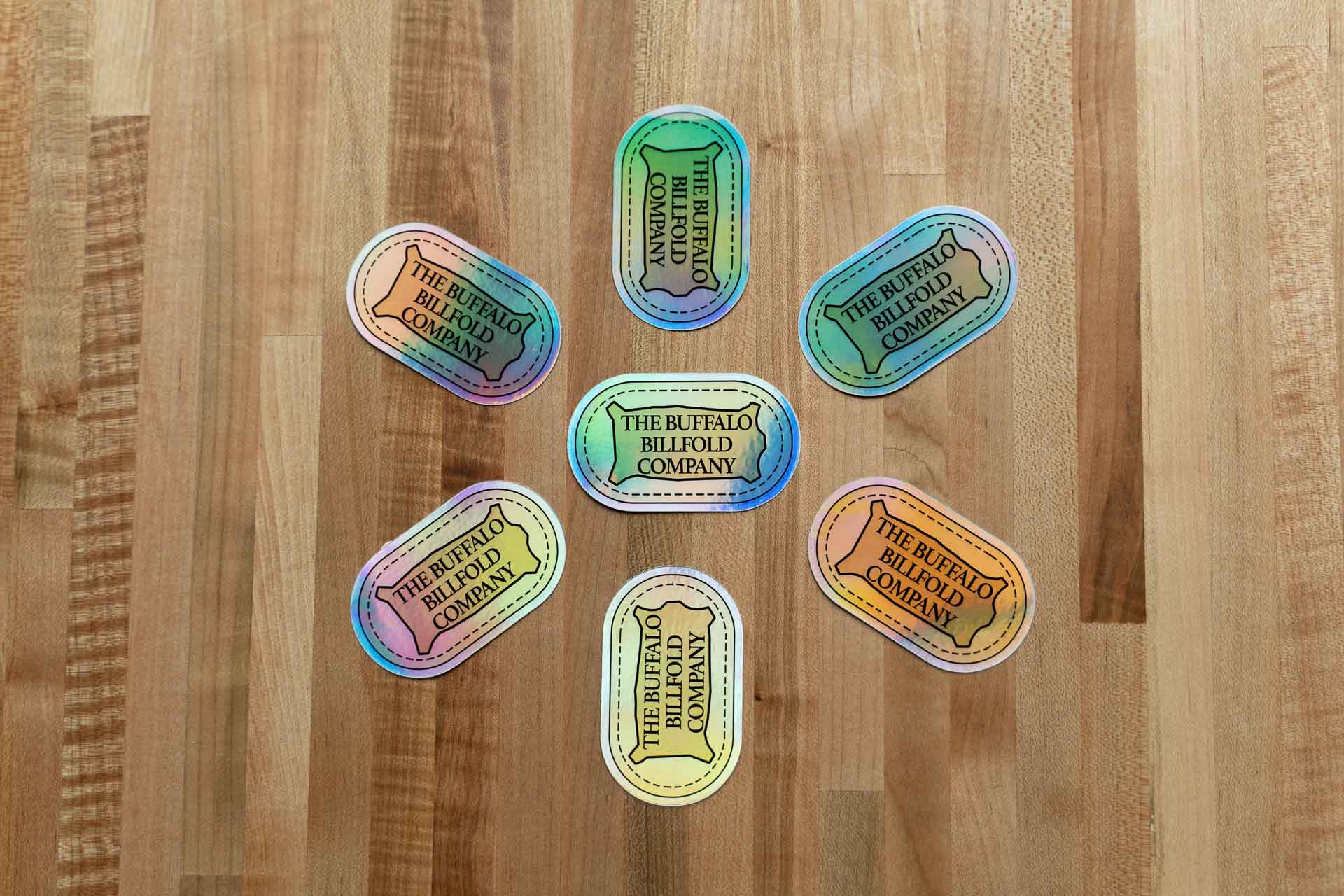 Holographic Sticker
This 2×3 Holographic Sticker features the Buffalo Billfold Company logo. You can stick it to computers, tablets, phones, notebooks, paper products and more – there's no limit to the imagination with this fascinating color shifting sticker!
Spread the Word
Spread the love of Buffalo Billfold Company with this rainbow-like sticker. Add one to your cart when you purchase your USA handmade leather product to show the world that you support USA made!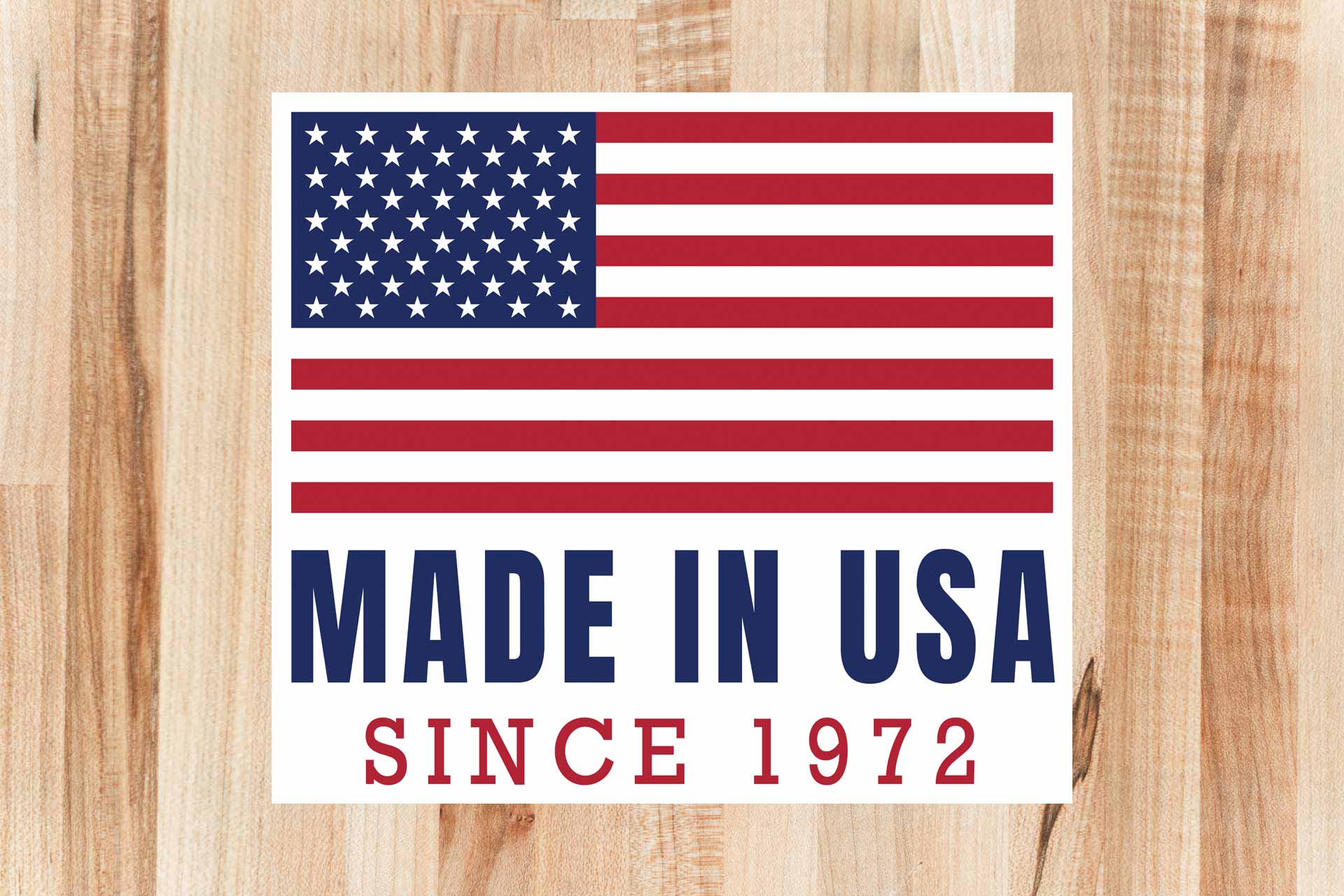 Made in USA
We craft our Leather items in our workshop in Worthington, MN, USA. Our master leathersmiths make sure that every piece of leather, every stitch sewn, and every thread trimmed is done to our highest standards. Our Stickers and Magnets, including this holographic sticker are built to last. Show your support for our products Made in USA by displaying our holographic logo on your gear.