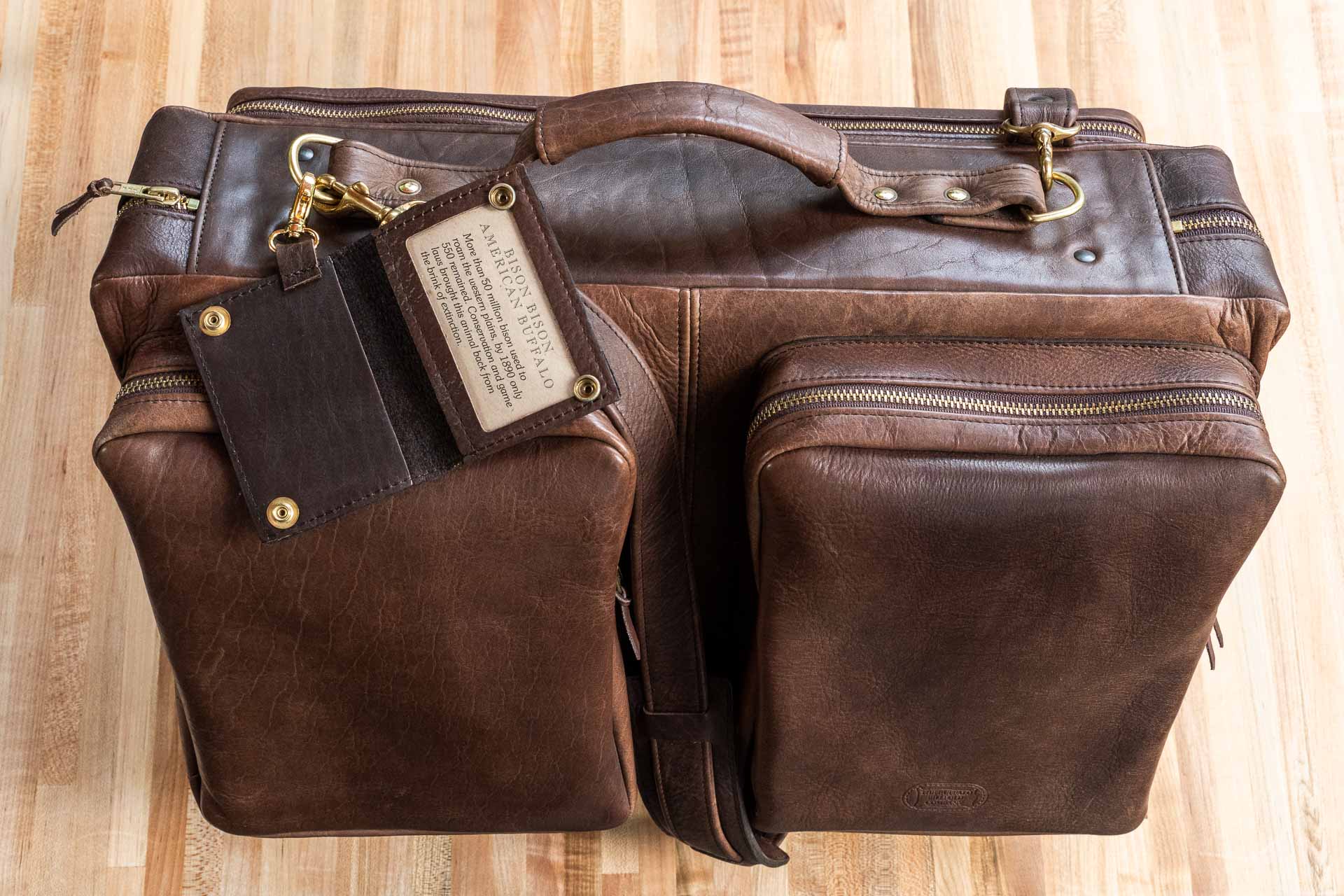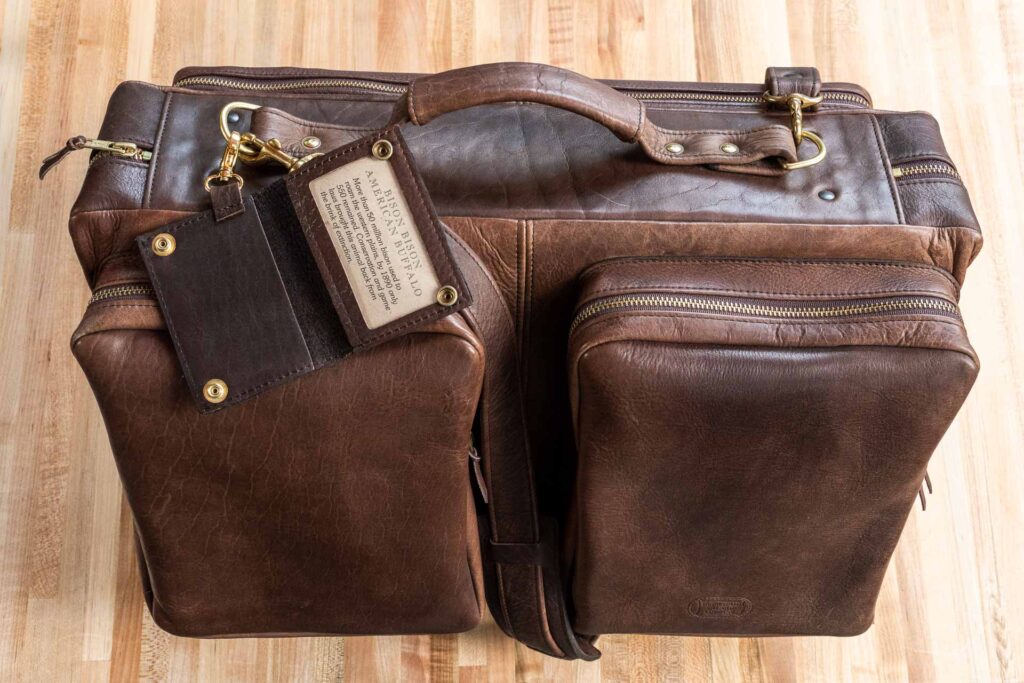 Leather Flight Bag
Fly in style next time you take a business trip or vacation with our brown Leather Flight Bag. This leather bag is finely handcrafted from the highest quality American Bison hides and 100% Made in USA. Any artisan that plays a part in handcrafting your flight bag adds their initials inside, making each flight bag unique. Each handmade vintage leather flight bag fits perfectly in an overhead compartment of an airplane so you can travel quick and easy with this carry on bag. Not only is our custom leather tough and durable, so is the hardware. We've used sturdy brass zippers and clips on this bag because every piece of this bag needs to last a long time. This bag is great for long or short trips. Take it with you vacations, or use it as an overnight bag for a turn around business trip!
Solid Brass Hardware
We use the best solid brass hardware in this vintage designed leather flight bag. You'll love the feel of this leather handle that is securely attached with brass rivets. The shoulder strap fastens onto the bag with brass clips that attach to the brass D rings on top. We use brass zippers on all of the leather pockets because they're strong and durable. You can easily attach the luggage tag because it includes a solid brass clip. This leather bag is built to stand the test of time.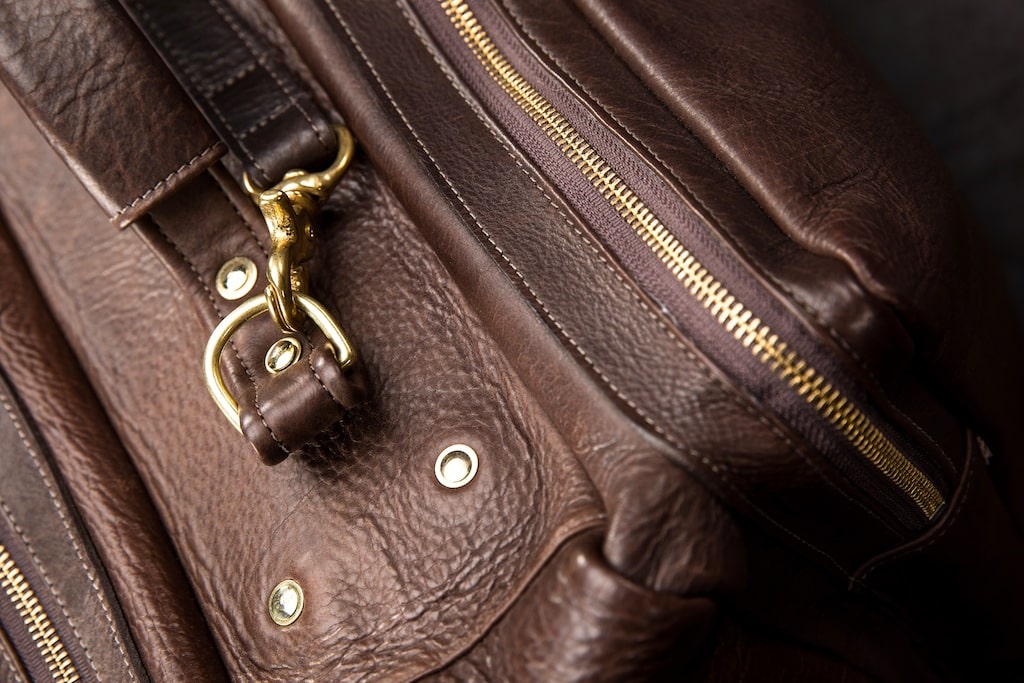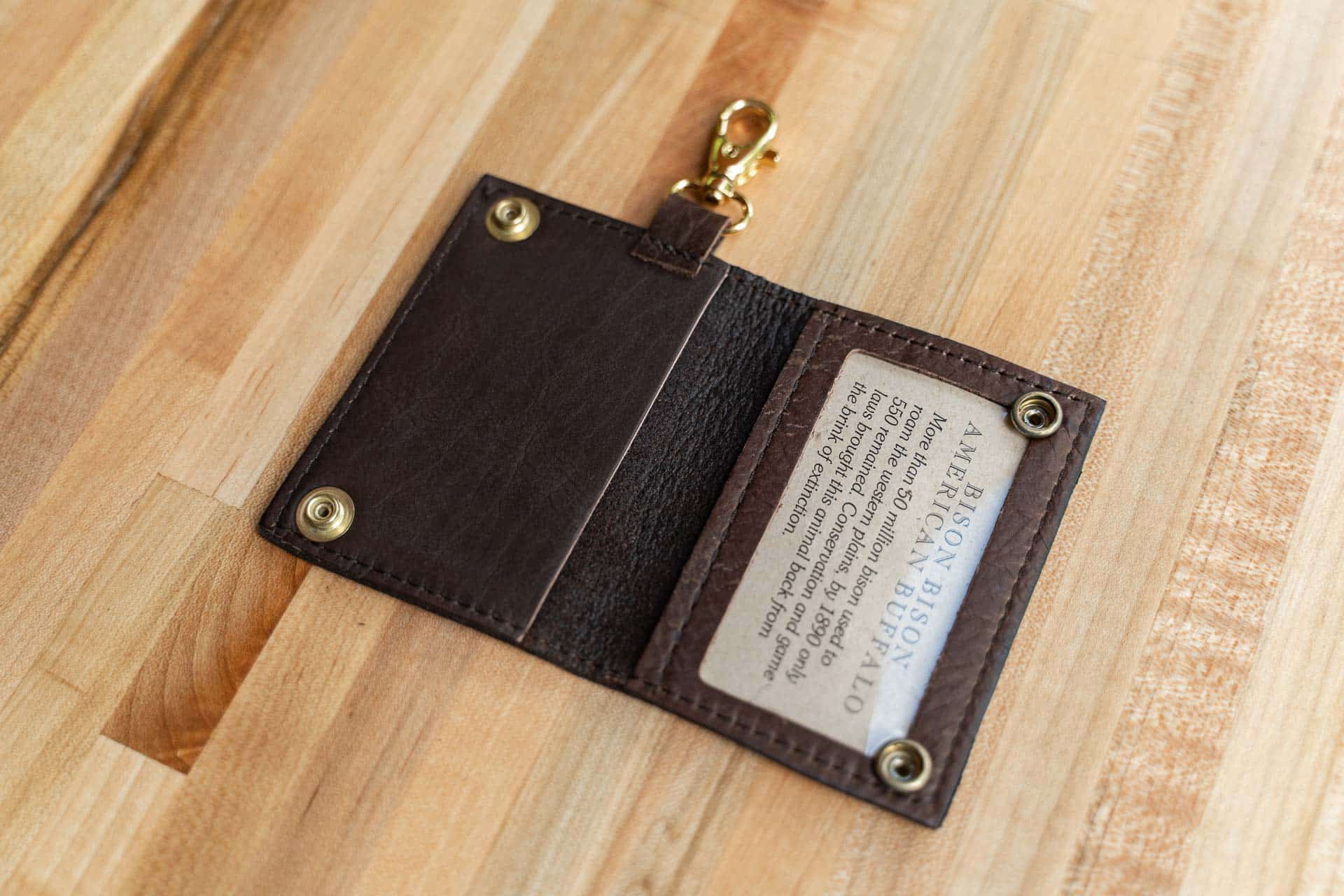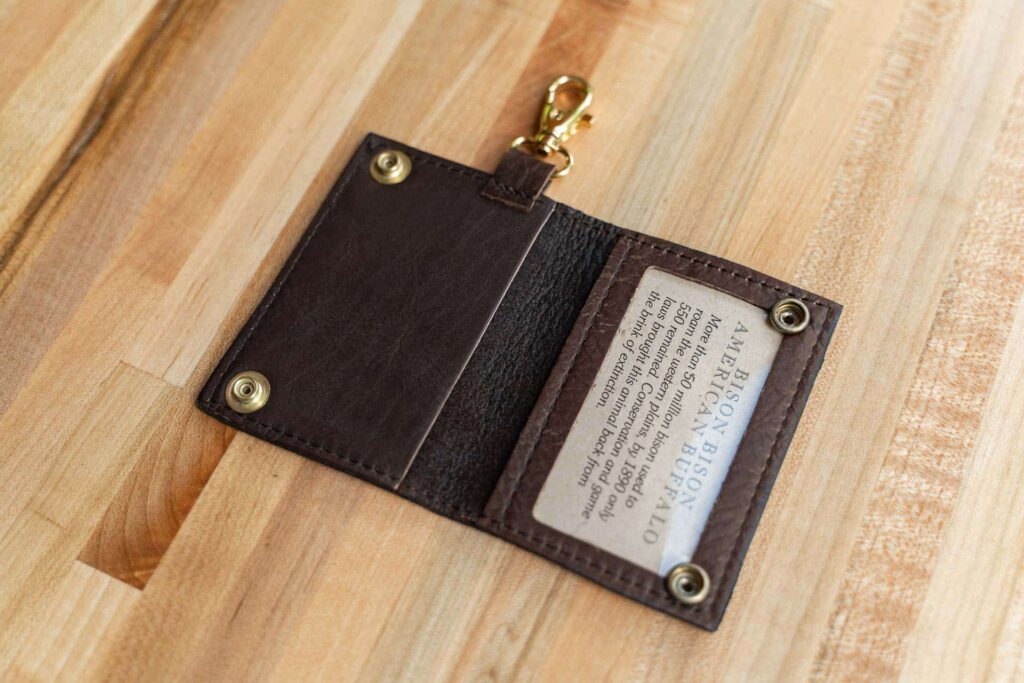 Leather Luggage Tag
Keeping track of your luggage is important so we've added a tag to this vintage styled bag. Our Leather Flight Bag comes with a full grain leather luggage tag. This luggage tag has an ID window along with a second pocket for business cards, or other similarly sized cards. This tag won't come open during transit because of it has two strong and securely locking brass snaps. You can clip this tag onto your bag using a solid brass clip. You can take the luggage tag off when you don't need it by pressing firmly on either side of this dual pronged clip.
Handmade Leather Flight Bag
This Handmade Leather Flight Bag is the mother of all leather working projects at the Buffalo Billfold Company! Each leather bag consists of 30 separate pieces, all handpicked by Master Leathersmith Bill Keitel. We take extra steps to ensure the quality and durability of every flight bag that leaves our workshop. This brown leather flight bag has skived, edges rolled, glued and sewn. The hardware consists of brass zippers, rivets, dee rings, and shoulder strap clips. We individually handcrafting each bag and meticulously inspect them to agree with our high standards. Each vintage Leather Flight Bag includes the cards that document its materials, craftsmanship and the history of the American Bison.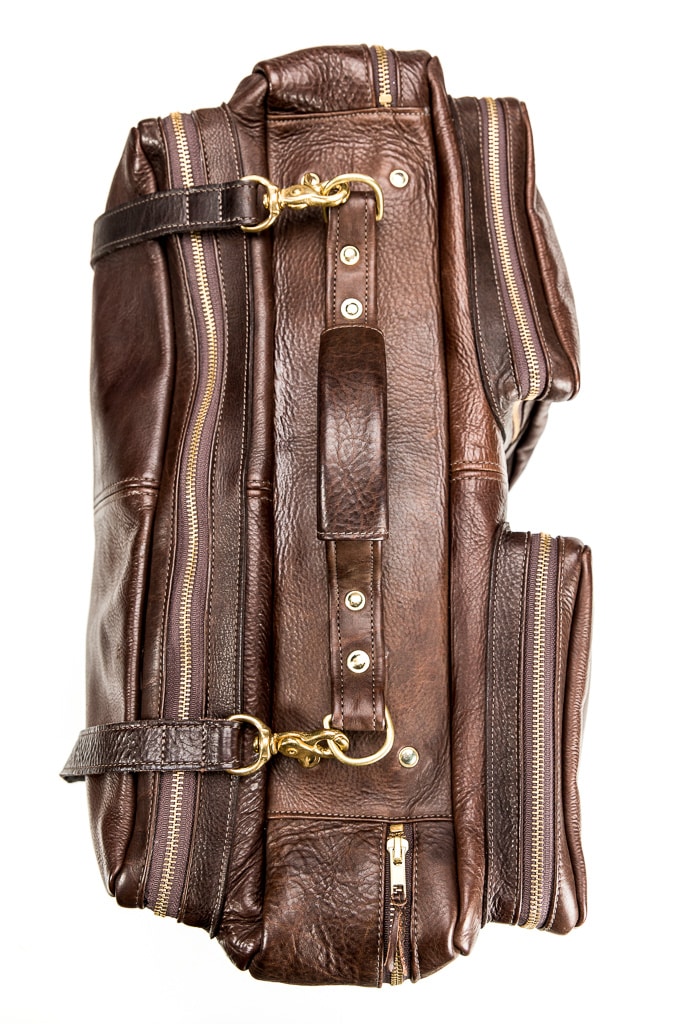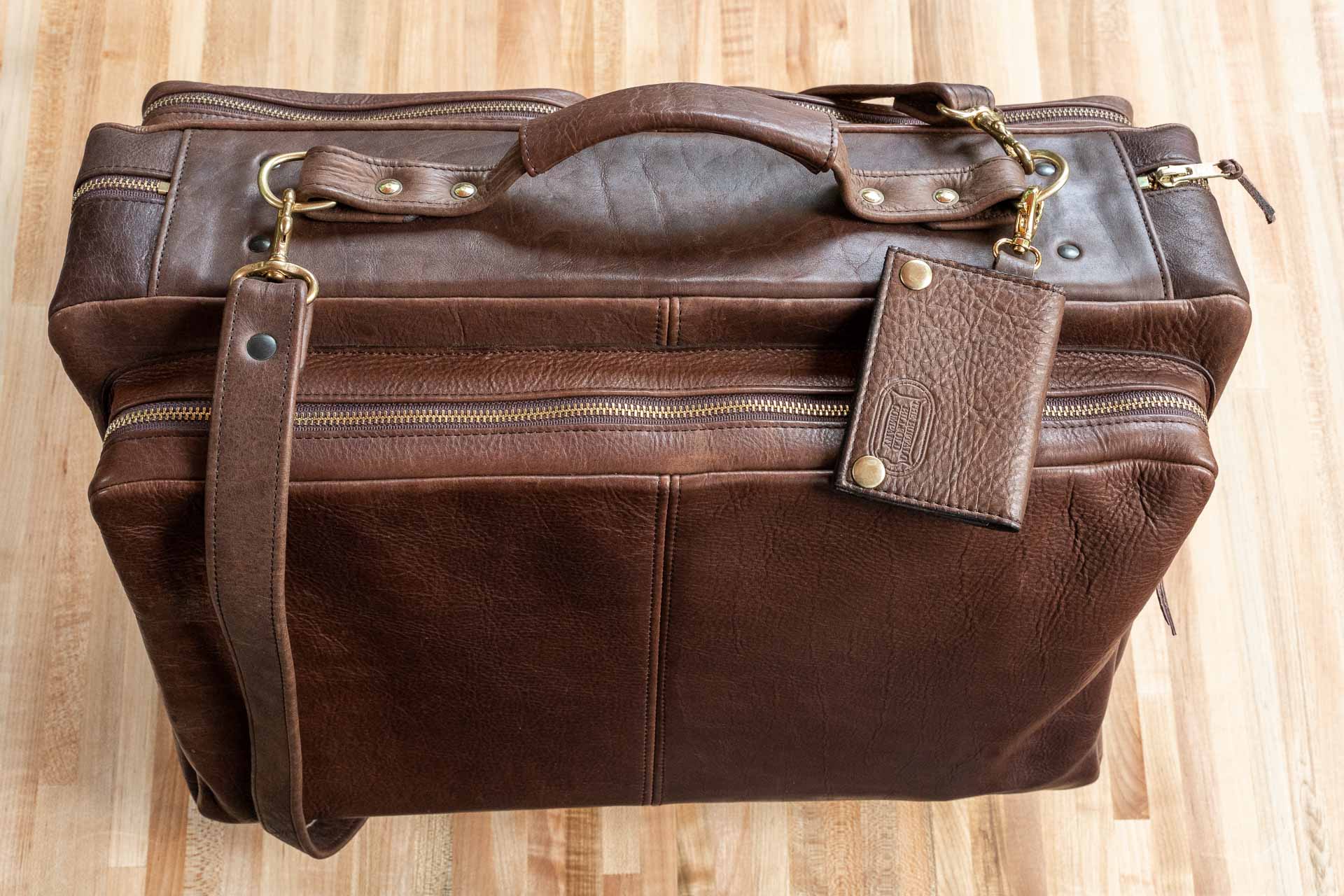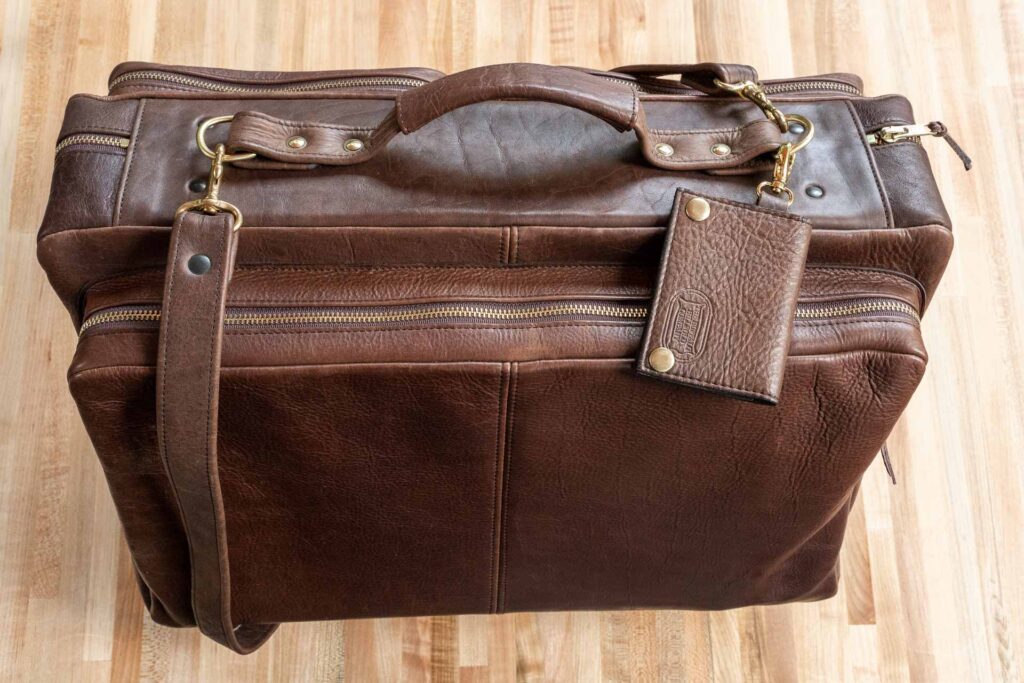 Natural Brown Leather
We use American Bison brown full grain leather to make this bag because it has a beautiful naturally colored finish. The brown flight bag is the same color as our other brown leather goods. We've chosen this natural brown color because it's reminiscent of the American Bison's wool coat. This leather is strong and durable so it will be tough enough for flying and going through airport security and luggage carousels.
Leather Zipper Pulls
When you're rushing to pack for an upcoming flight, the small things matter. So we've added leather zipper pulls to help you open and close the pockets more quickly. The zipper pulls are made from the same high quality leather that this bag is made from.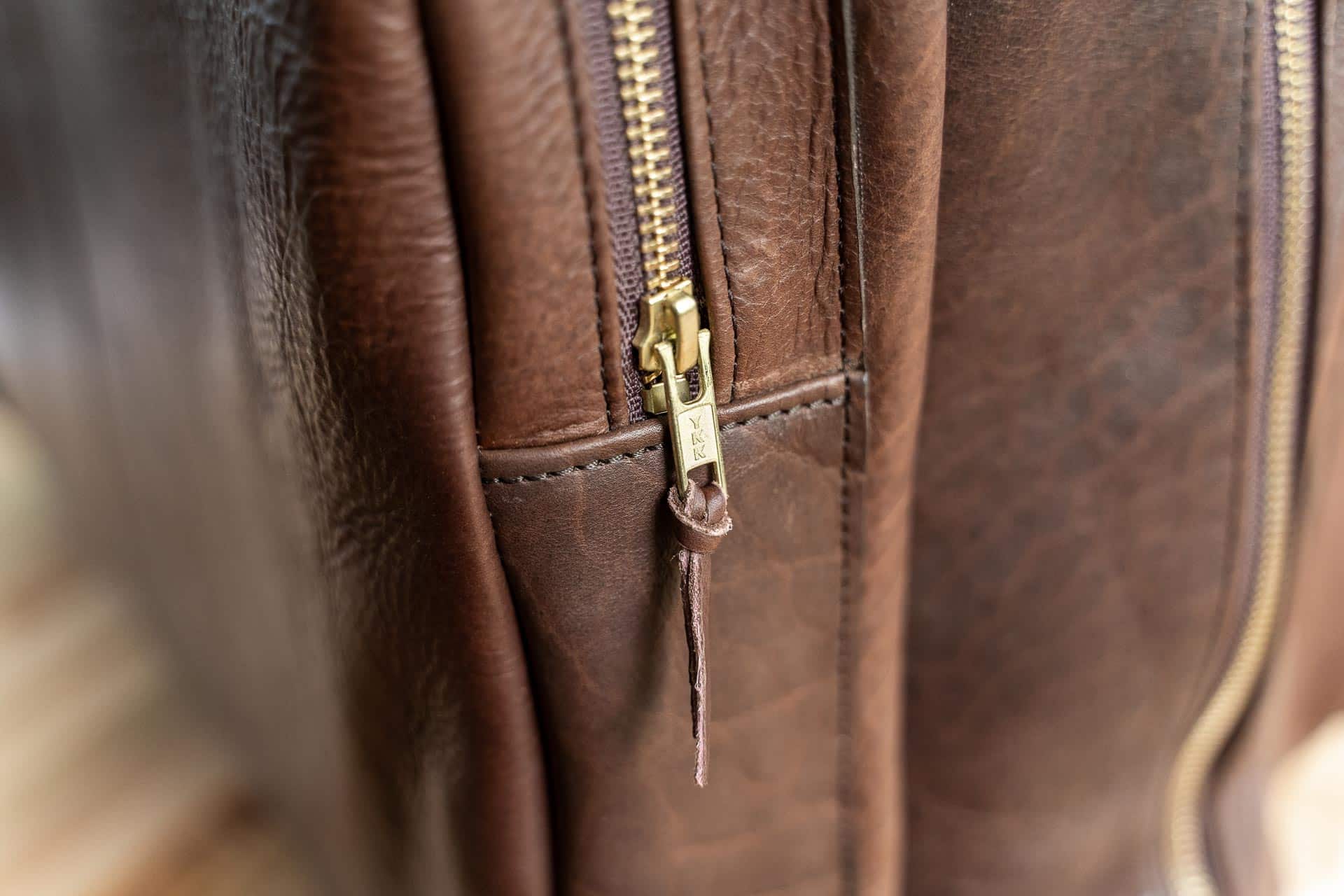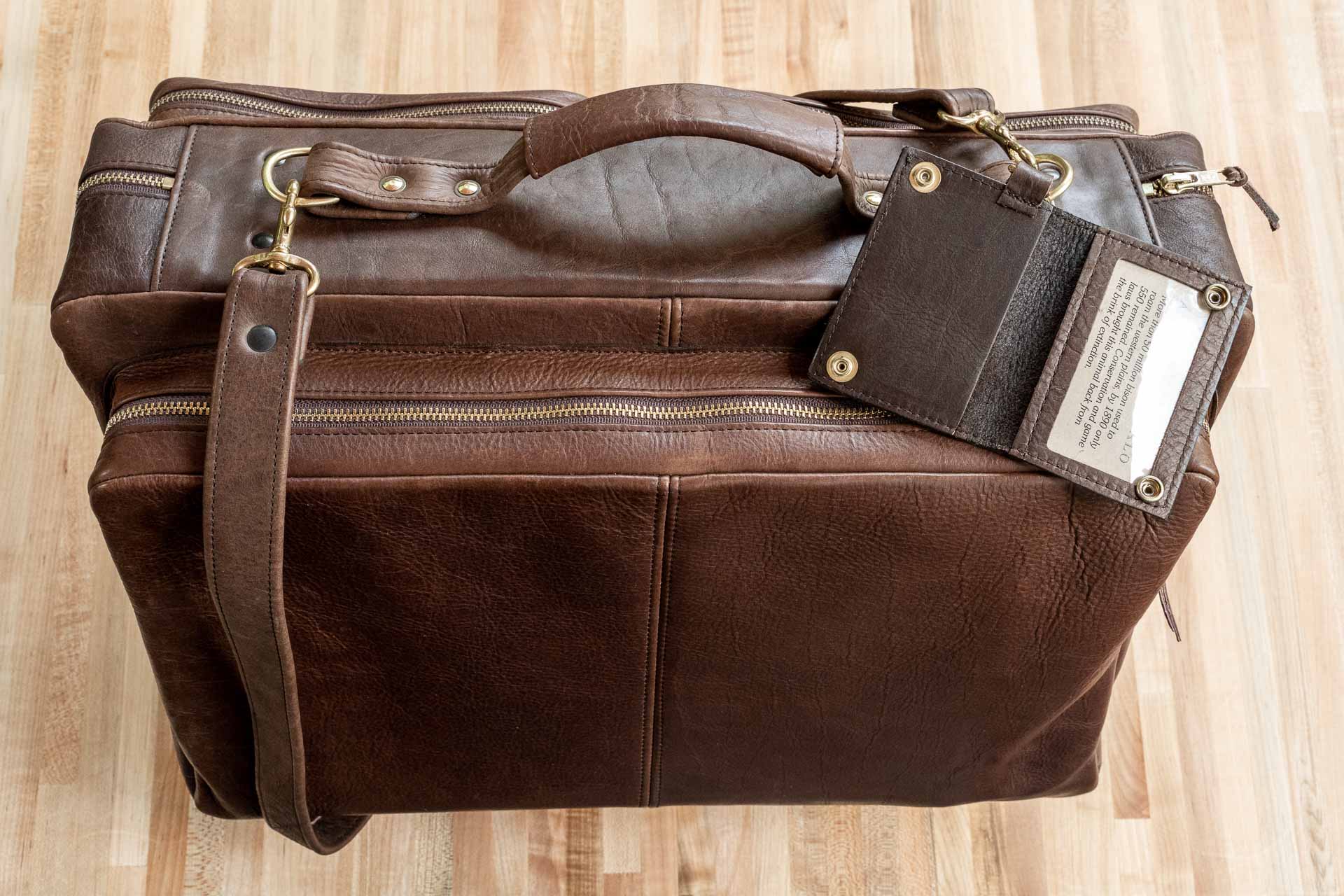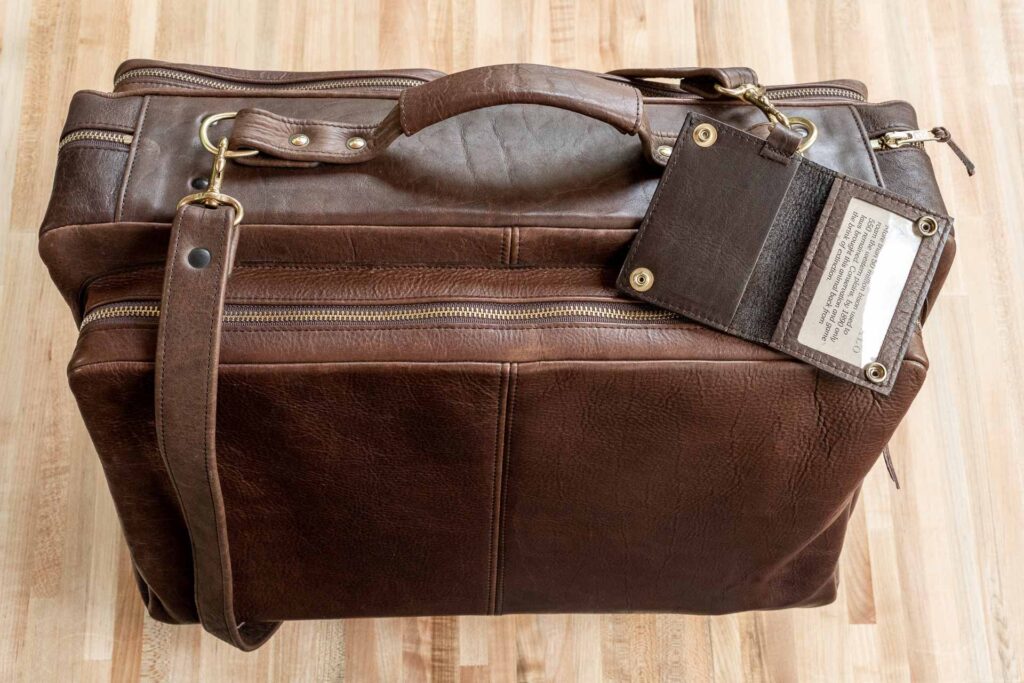 Pockets & Compartments
This leather flight bag is carry on size and has one main compartment, one large pocket, and two medium sized pockets. Use the main compartment to pack your pants, shirts, and other large clothing items. The two outside pockets are perfect for things like socks, undergarments, ties, and more. If you need a space to pack longer items we've added one longer pocket on the outside. All pockets and compartments close securely with our high quality brass zippers.