Leather 3 Ring Binder
Stand out with this Buffalo Leather 3 Ring Binder. It's the perfect leather portfolio to display your papers and documents during any presentation. We've built this leather binder using hide from American Bison Bulls. That's right, this is some tough leather. And it makes a great talking point before or after your presentation. That's because the leather in this binder will show the tough nature of the Bulls life. If you're lucky, you might find a scar in the leather showing where the bull was gouged or brushed in a struggle with another bull. But despite the tough history of this leather, it is a flexible soft leather cover that everyone will want to check out.
This Buffalo leather binder has 3 rings that open and closes easily so you have quick access to your documents and papers. We handcraft this Buffalo leather 3 ring binder ourselves and are proud to be able to say it's Made in USA, built for business, and built to last!
Leather Portfolio Binder for Presentations
If you're looking for a leather portfolio binder for presentations you've found it. Walk into your business meeting with this leather portfolio for your presentation and you're sure to get a couple looks. It looks impressive and feels even better. Your audience is going to want talk with you more about your ideas just to get a closer look at this thing!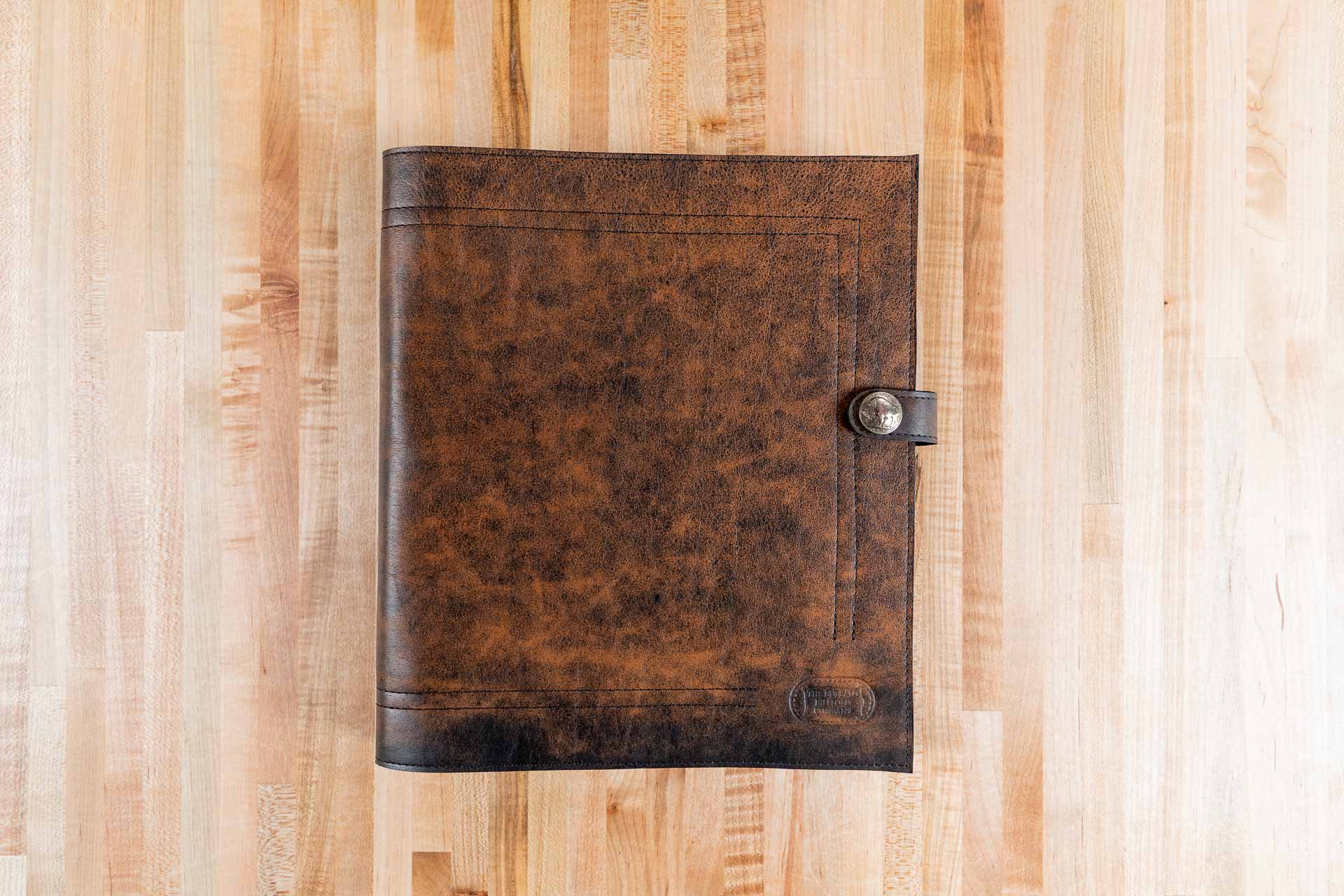 Flexible Soft Leather
The soft leather cover in our three ring binder is firm but flexible. It feels soft to the touch but there is a weight to it which makes it feel very professional and luxurious. Even though this leather is soft, it's still very durable. That's because it's built using the leather from Bulls.
Made in USA
We craft this Leather 3 Ring Binder in our workshop in Worthington, MN, USA. Our master leathersmiths make sure that every piece of leather, every stitch sewn, and every thread trimmed is done to our highest standards. Our Leather Business Accessories, including this binder are Made in USA and built to last.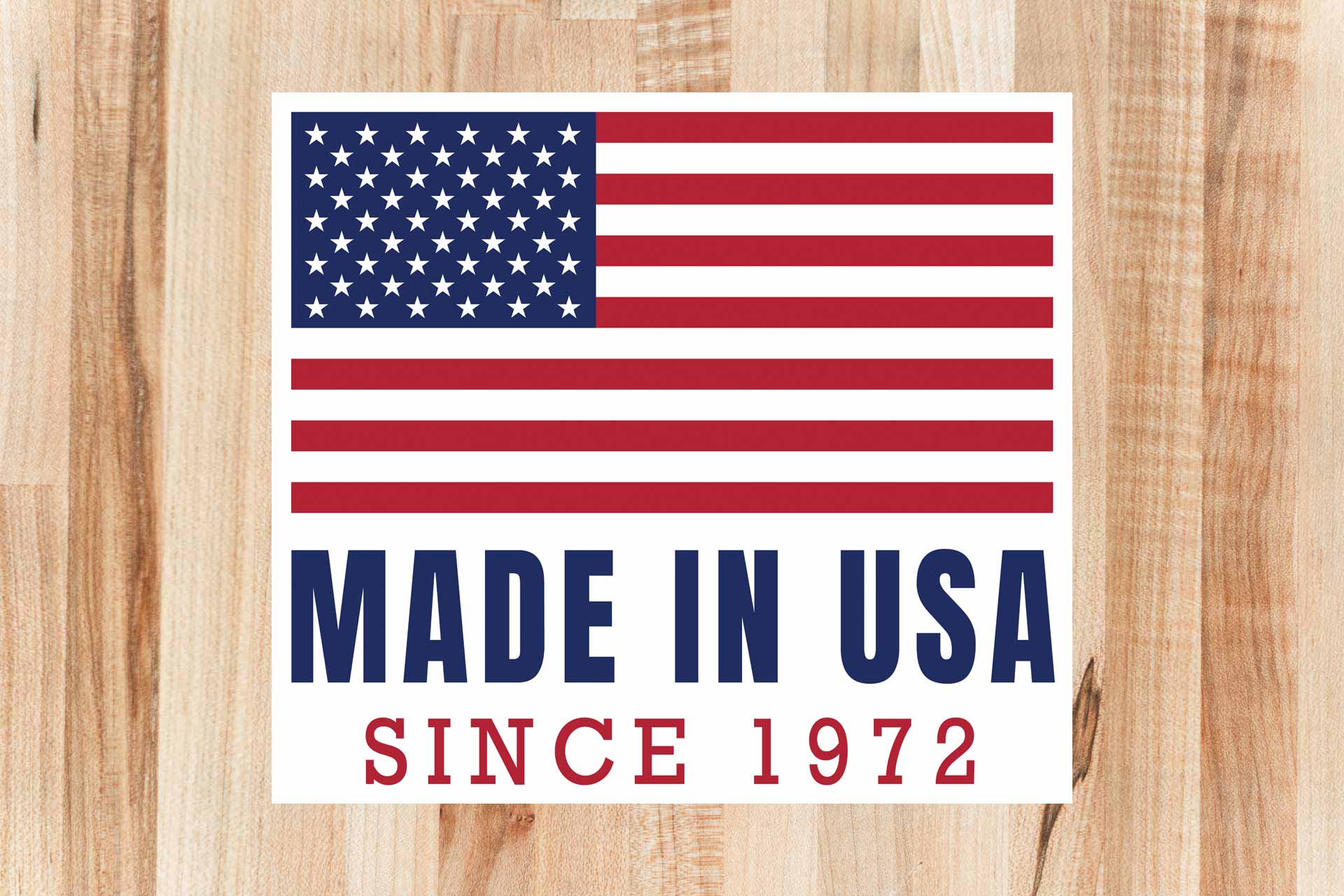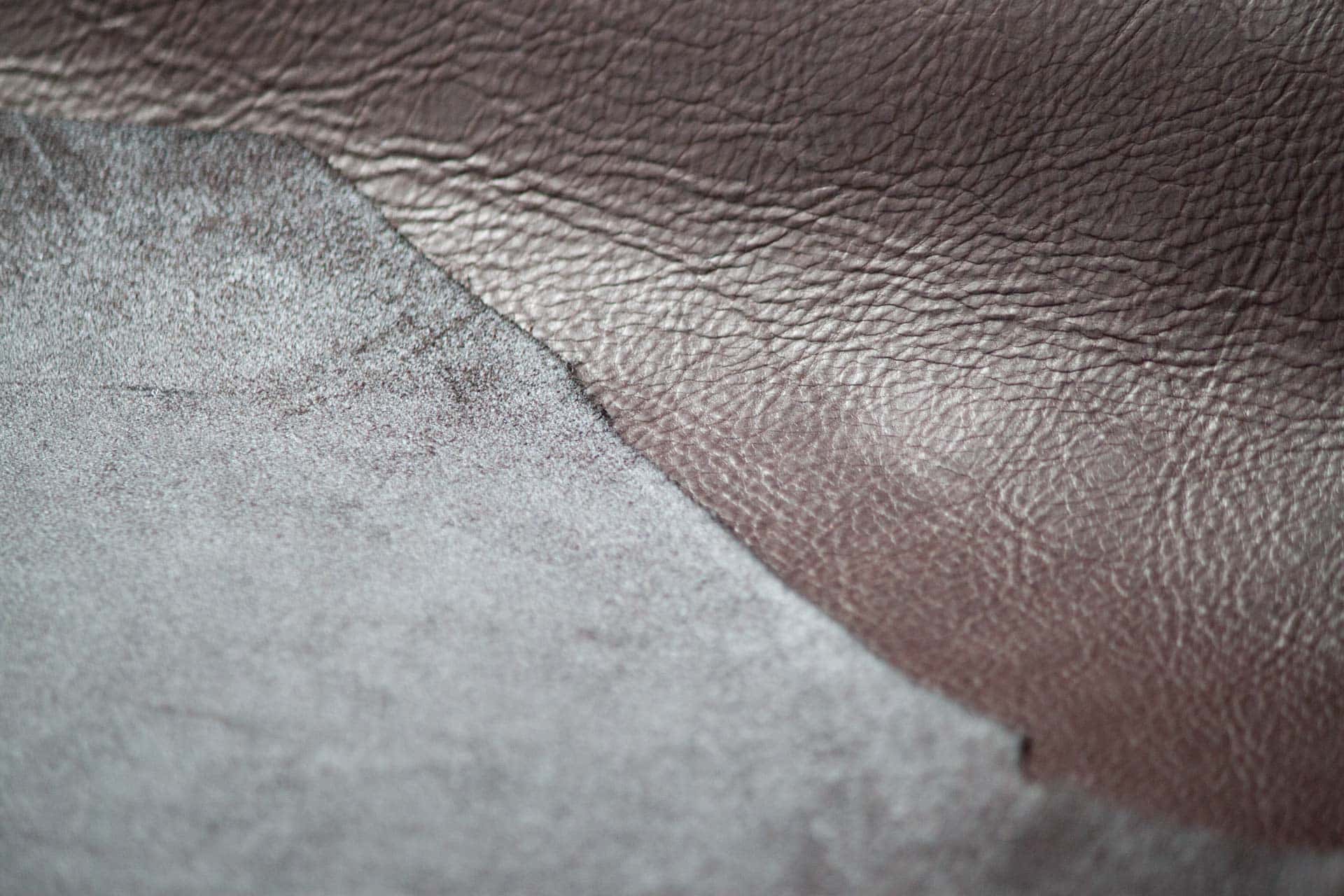 Full Grain Leather
Our Buffalo Leather 3 Ring Binder is made using Full Grain Leather. Full Grain Leather is the best grade leather and best quality leather. This type of leather is durable, breathable, and strong. It has not been sanded down, so it contains natural markings. Your binder will be as unique as you are!