Texas Leather Purse
Our Texas Leather Purse features the Texas Star and has been designed to lay flat against your side. The shoulder straps are fastened to the back side of the American made purse rather than on the centerline of the gusset. You'll find this Texas leather purse has a sleek feel when you put it on because it sits perfectly on your shoulder. A smart looking, solid brass, center bar buckle is attached to the straps of this Texas bag. You can easily adjust the length on this Texas leather bag because of this easy to use buckle. If you're a man hankering to buy a women a gift, this star purse covers the bases! This leather purse is medium sized & wide enough to easily hold our buffalo leather French Clutch Wallet.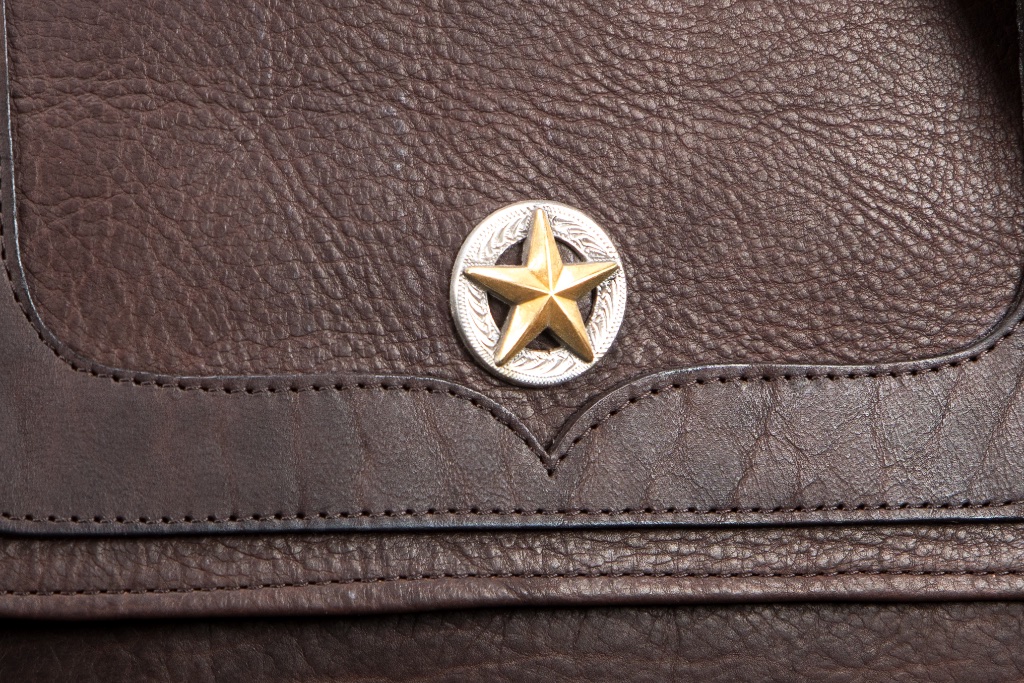 Star Purse
Our Leather Star Purse is adorned with a two tone Authentic Texas Star on the front flap. This five point star represents fortitude, loyalty, righteousness, prudence, and broadmindedness. These handmade Texas leather handbags are crafted from American Buffalo leather because it's unique, strong, and a symbol of America.
Interior Dimensions
Width: 10 inches
Height: 9 inches
Depth: 2.5 inches
Exterior Dimensions
Width: 11 inches
Height: 10 inches
Depth: 3 inches
Carrying Length
The carrying length of the strap on this purse varies from ~22" to 28" (from the top of bag to the middle of the strap). The buckle is set on the second hole up, so you can make it 1" longer or 3" shorter.
Coin Pocket
You can store all your necessities inside of this Texas Purse because of the spacious layout and pockets. You'll find two interior pockets; one for a cell phone and the other containing a vinyl card case. We didn't forget you carry keys and coins! This Texas bag offers a snap out leather key ring and snap coin pocket. We go to great additional expense to put a finish on the back side of this beautiful leather. This allows the purse to be made entirely of buffalo leather. No fabric lining; it wears out far too quickly! The Texas Star Leather Purse is built to last.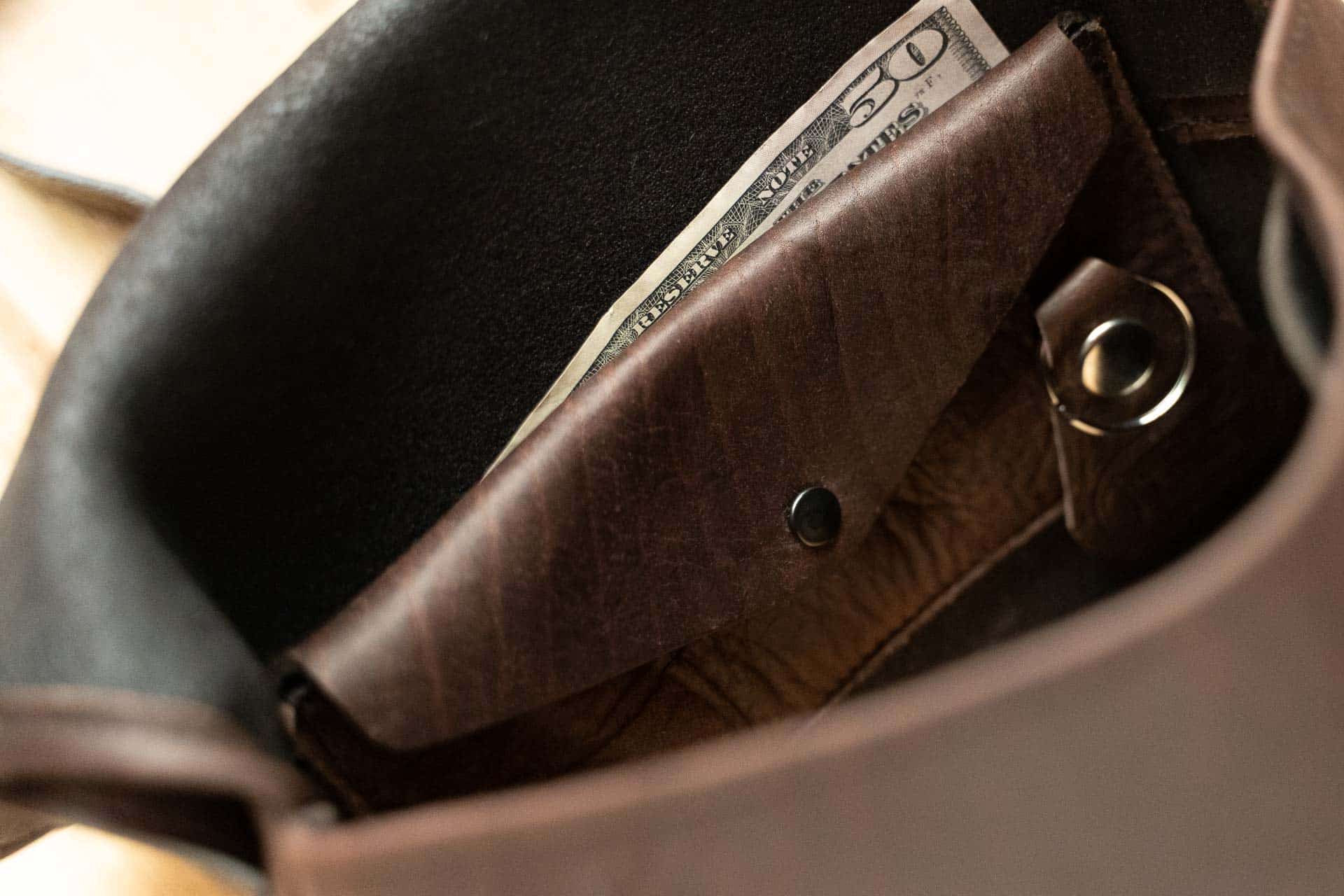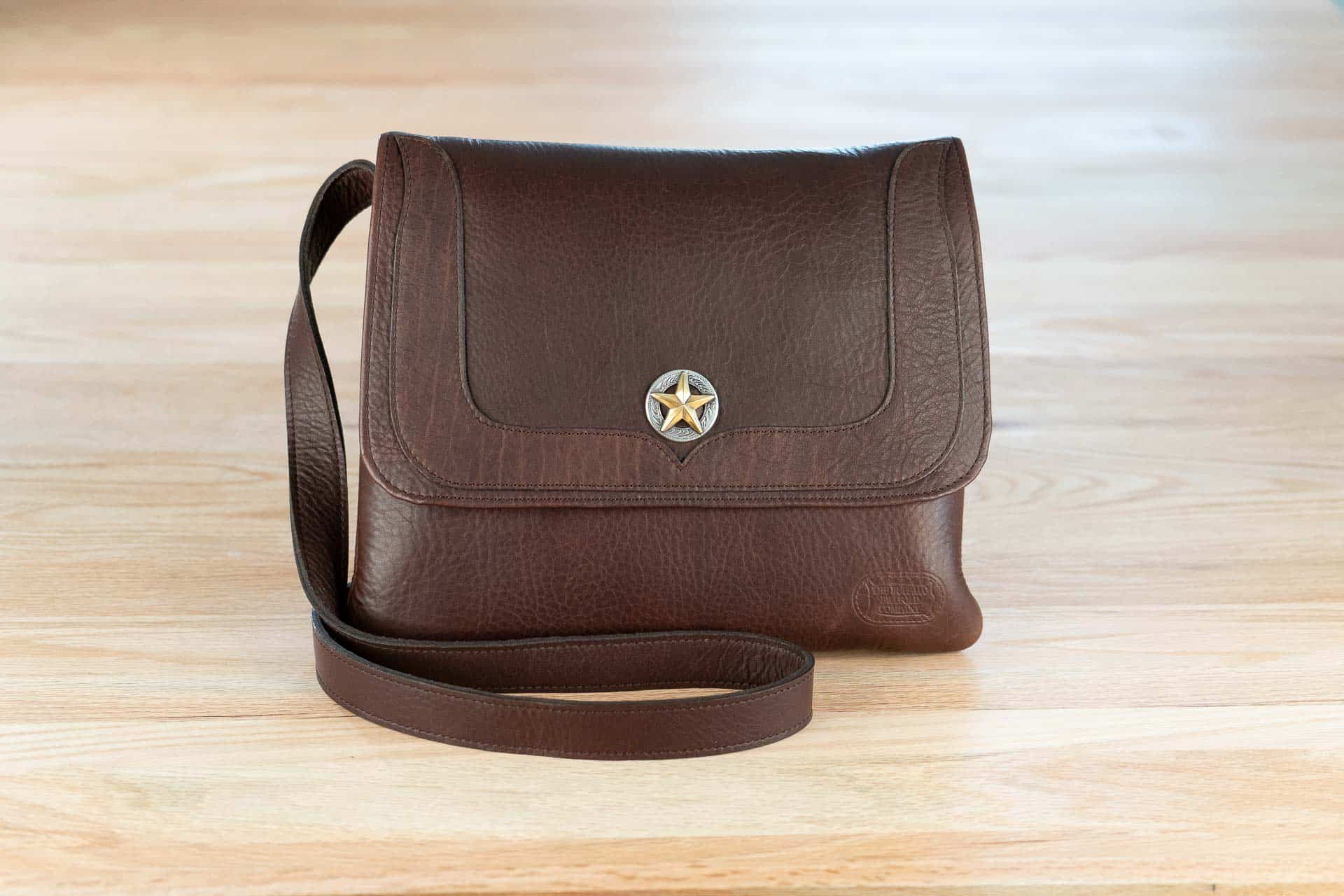 Detachable Leather Keyring
Our Handcrafted Texas Purse comes with a detachable leather keyring. Made from the same high quality full grain leather as your purse, you'll carry your keys in style with this key ring.
Made in USA
We craft this Texas Star Leather Purse in our workshop in Worthington, MN, USA. Our master leathersmiths make sure that every piece of leather, every stitch sewn, and every thread trimmed is done to our highest standards. Our Leather Crossbody Purses, including this leather Texas Purse are Made in USA and built to last.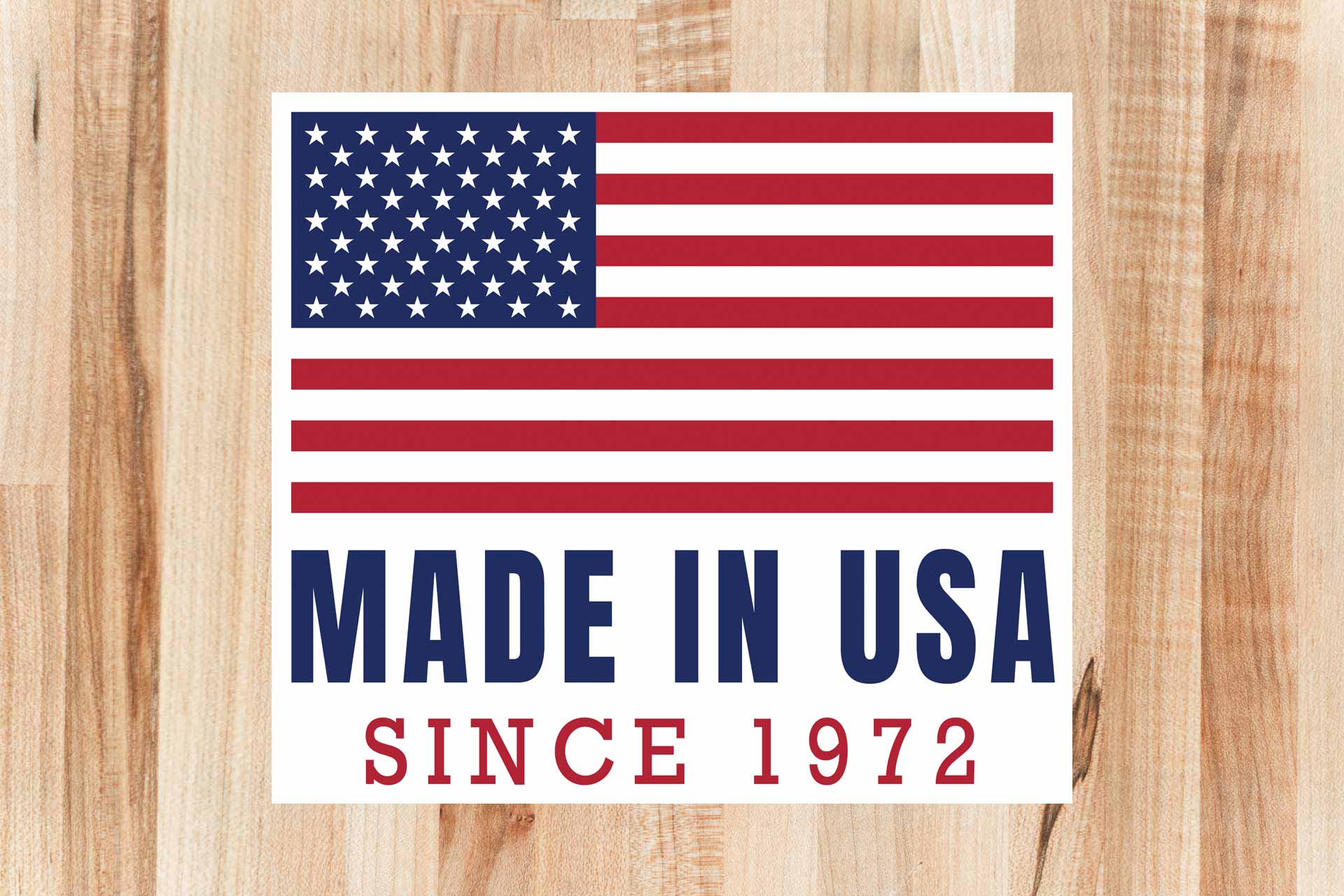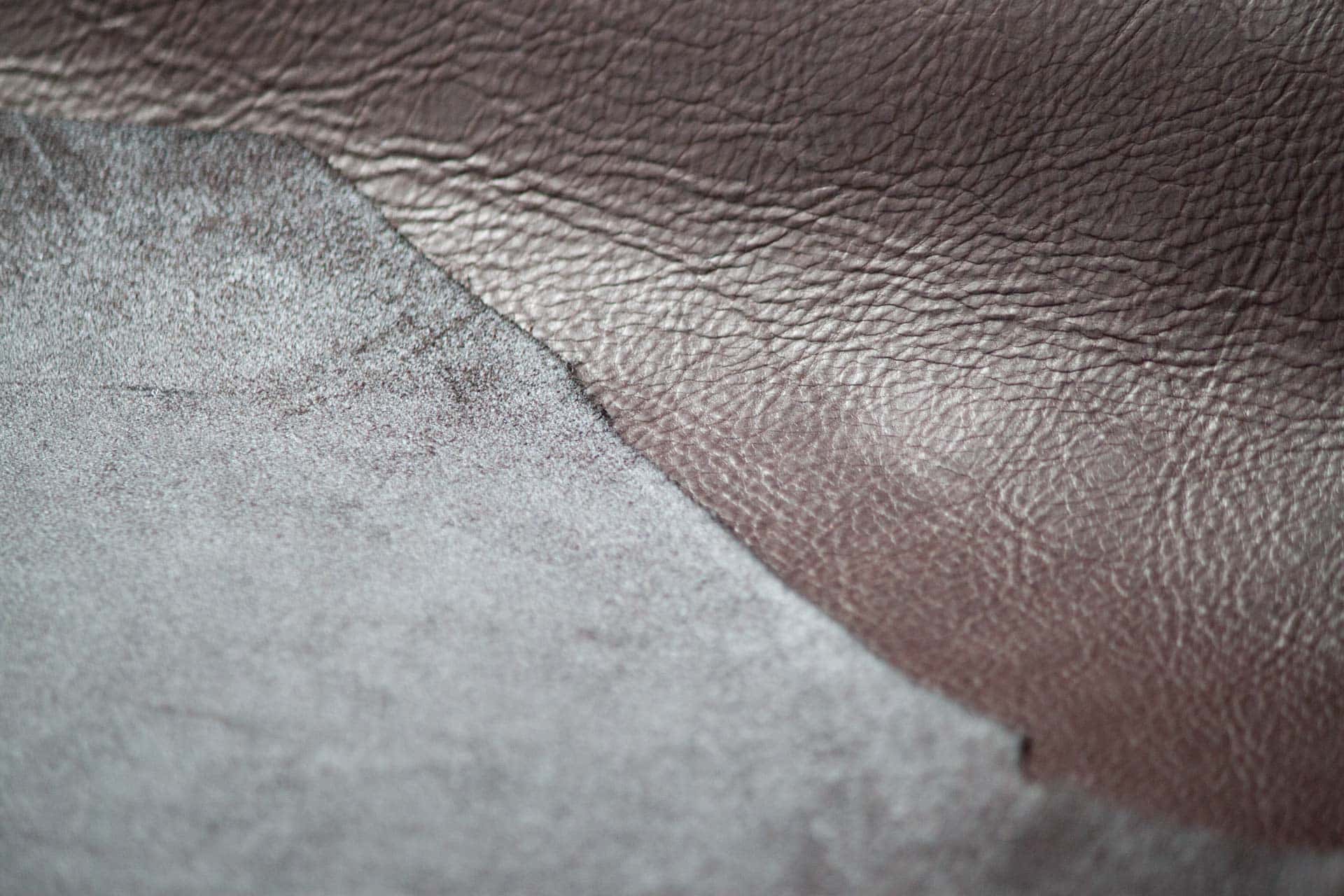 Full Grain Leather
Our Buffalo Leather Texas Purse is made using Full Grain Leather. Full Grain Leather is the best grade leather and best quality leather. This type of leather is durable, breathable, and strong. It has not been sanded down, so it contains natural markings. Your Texas Purse will be as unique as you are!