Leather Magnetic Money Clip
The Buffalo Leather Magnetic Money Clip is small, compact, and perfect for carrying your bills. You'll love this clip because of its small size. We use full grain leather because it's the best there is. This leather clip is handcrafted from American Bison leather. We use thick, strong thread when stitching. Your money will stay safe because of the strong magnet closures inside of the buffalo leather. You can slide this clip in your front or back pocket, and give yourself a simple and functional way to access your money. The money clip is highly durable, Made in America and built to last.
Magnetic Closure
This magnetic money clip has strong magnet closures to hold your bills and keep them safe and secure. Highly durable and thin enough for any pocket so you can take it wherever you go. It's easy to fit in a front pocket, back pocket, or to toss in the glove compartment of your vehicle to hold your backup cash.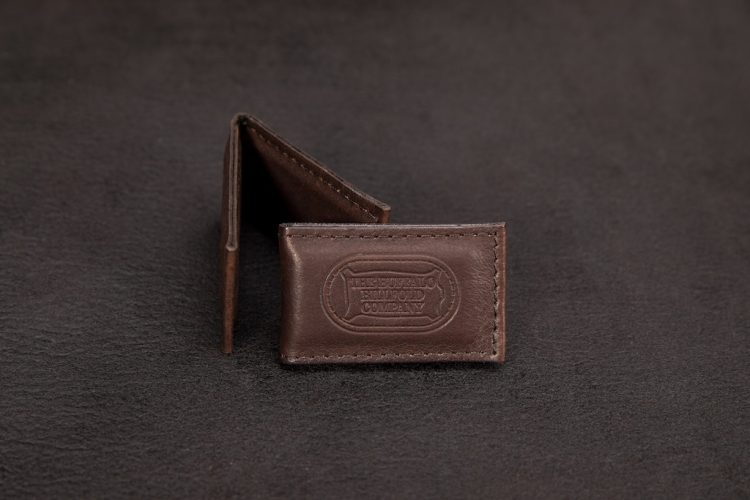 Made in USA
We craft this Buffalo Leather Magnetic Money Clip in our workshop in Worthington, MN, USA. Our master leathersmiths make sure that every piece of leather, every stitch sewn, and every thread trimmed is done to our highest standards. Our leather money clips are Made in USA and built to last.
Full Grain Leather
Our Magnetic Money Clip is handmade using Full Grain Leather. Full Grain Leather is the best grade leather and best quality leather. This type of leather is durable, breathable, and strong. It has not been sanded down, so it contains natural markings.