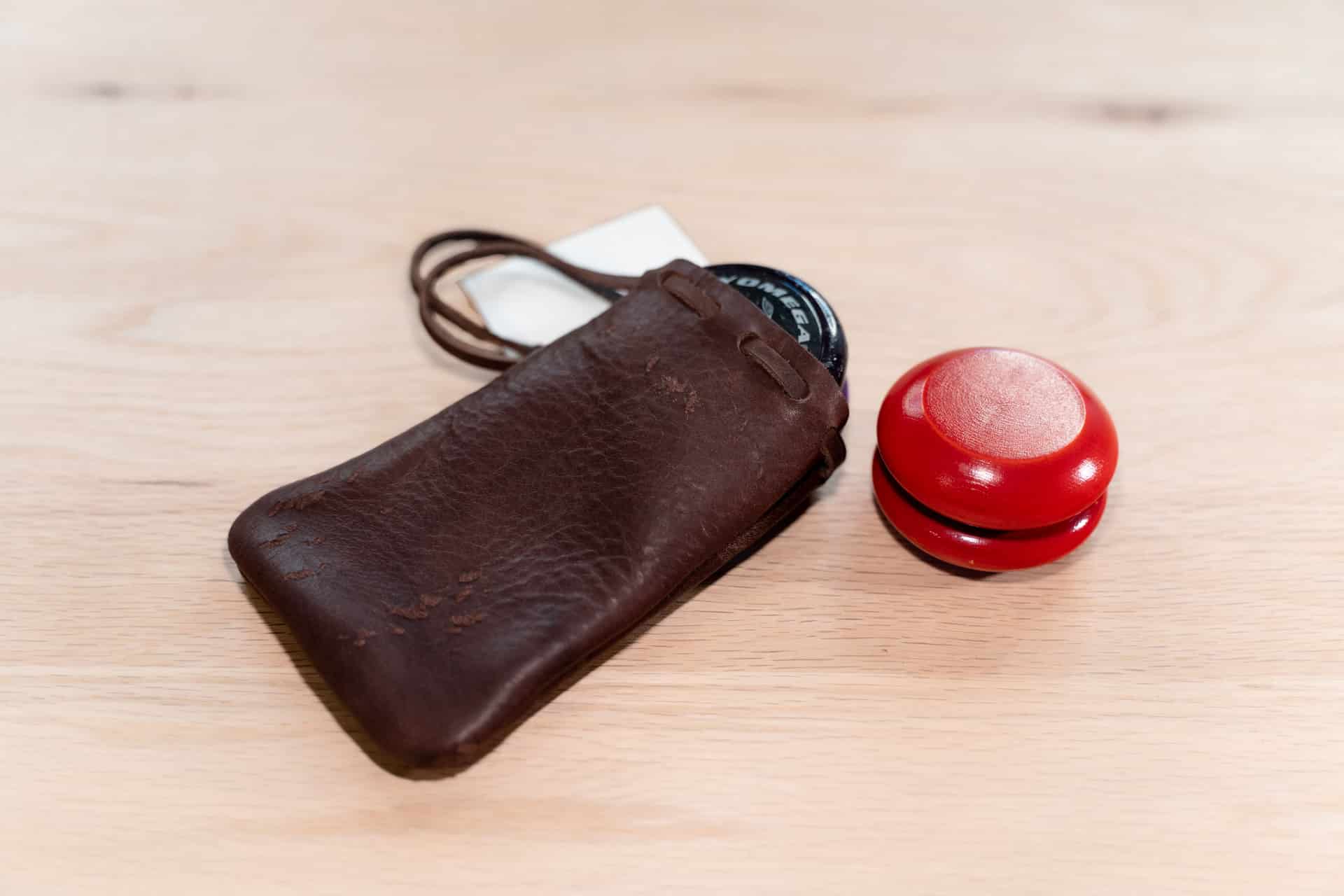 Leather YoYo Bag
This leather yoyo bag is handmade from the full grain leather we get from American Bison hides. It will fit two yoyo's that are the size and shape of the high performance professional Yomega Fireball YoYo, a wood yoyo, or the Duncan Imperial. The leather will stretch a bit over time too so the bag will become softer and even more fun to use as it ages. The leather bag will work great for bringing a couple of them on a trip or storing them in your house or apartment. This leather bag is Made in USA and built to last!
Leather Draw String
We've threaded a leather draw string through the top of this bag so you can easily close it. It gives the leather bag that classic vintage feel that's fun to use when you're yo-yoing.
Fits Two Yo-yo's
This bag will fit two yoyo's. You may be able to fit some larger ones in, but we've tested it with wood, fireball, imperial yoyo's and those fit for us.
Yoyo String Storage
If you've got extra string, bearings, or other gear that's loose, this yoyo bag makes a great storage pouch. It will help you organize and keep track of your extra gear. There's even enough room to store your strings and gear with one yoyo in the bag as well.
Full Grain Leather
Our yoyo bag is made with full grain leather because it's the strongest you can get. This type of leather retains its most dense grain fibers and natural markings. But "top grain leather" has had this dense fiber structure sanded off. Our full grain leather will last longer than other types of leather. As you use this yoyo bag it will develop an amazing patina that will tell a story for years to come.