Utility Tote Bag
When you're looking for a utility tote bag to use for work or shopping, you want it to be lightweight, strong and durable. You'll want your large utility tote to hold and carry a lot so you can fit in everything you need. A work tote or shopping tote should look sharp and have a fashionable, unique design. You can use this as a travel tote. Just fold this foldable tote and pack it in a suitcase and take it with you on your flight. This is both a leather tote and ballistic nylon tote. We back this ballistic nylon with sail cloth for strength, durability and quality. Then our Leathersmiths trim it with high quality full grain American Bison leather to reduce and protect against wear. This leather utility tote is far stronger than a canvas utility tote because it combines these heavy duty materials. This utility tote bag is made in USA and built to last.
Large Utility Tote Bag
With this large utility tote you can easily fit a 17 inch laptop (or larger) along with a power cable and a book or two. Or you can use this leather tote for carrying documents and papers to and from work. Taking kids to the library to pick up some books? This strong leather and nylon tote will do the trick because it can hold a lot of weight.
Interior Dimensions
Width: 14.5 inches
Height: 13.5 inches
Depth: 1 inches
Exterior Dimensions
Width: 15 inches
Height: 14 inches
Depth: 1 inches
Carrying Length
~19.5" (from the top of bag to the middle of the strap)
Foldable Tote
It's nice to have an extra slim hand held bag to take with you when you're traveling so you can use it during the day and carry extra things back with you. We make this foldable tote extra thin using a special type of nylon and sailcloth so it doesn't take up much room. This utility tote bag is thin, but it's great for travel because it's a large utility tote. You can hold a lot of items in this black leather tote when shopping or sight seeing.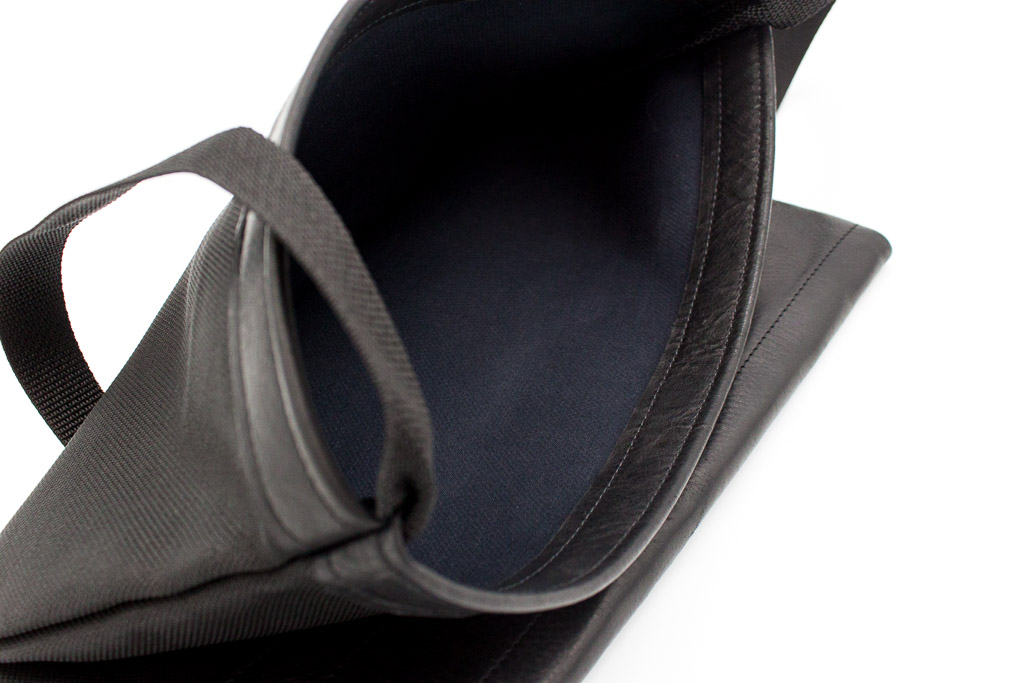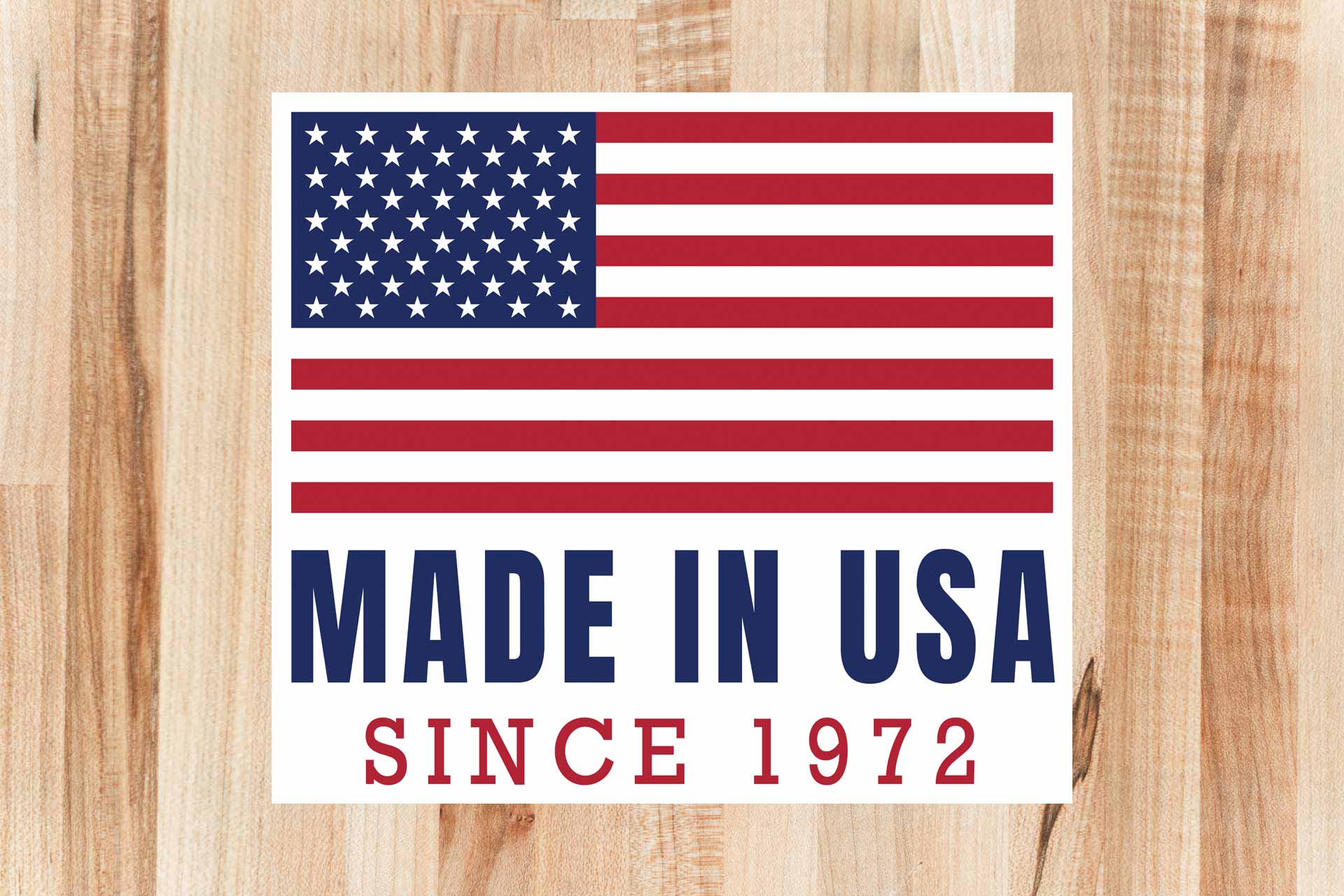 Made in USA
We craft this Utility Tote Bag in our workshop in Worthington, MN, USA. Our master leathersmiths make sure that every piece of leather, every stitch sewn, and every thread trimmed is done to our highest standards. This large leather utility tote is Made in USA and built to last.
Full Grain Leather and Ballistic Nylon
Our Utility Tote Bag is made using Full Grain Leather. Full Grain Leather is the best grade leather and best quality leather. This type of leather is durable, breathable, and strong. It has not been sanded down, so it contains natural markings. Part of this tote is made with military grade ballistic nylon that's backed with highly durable sail cloth.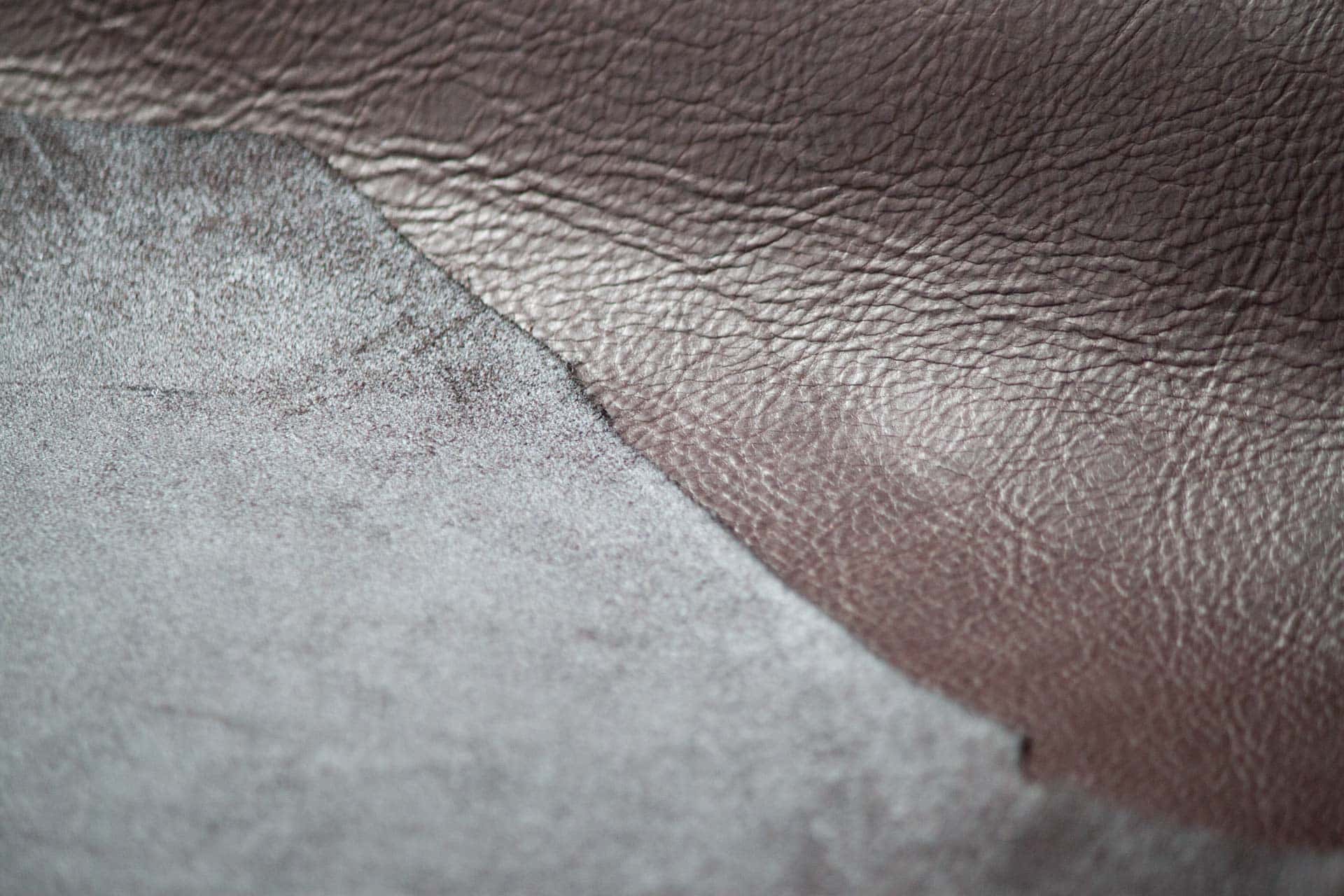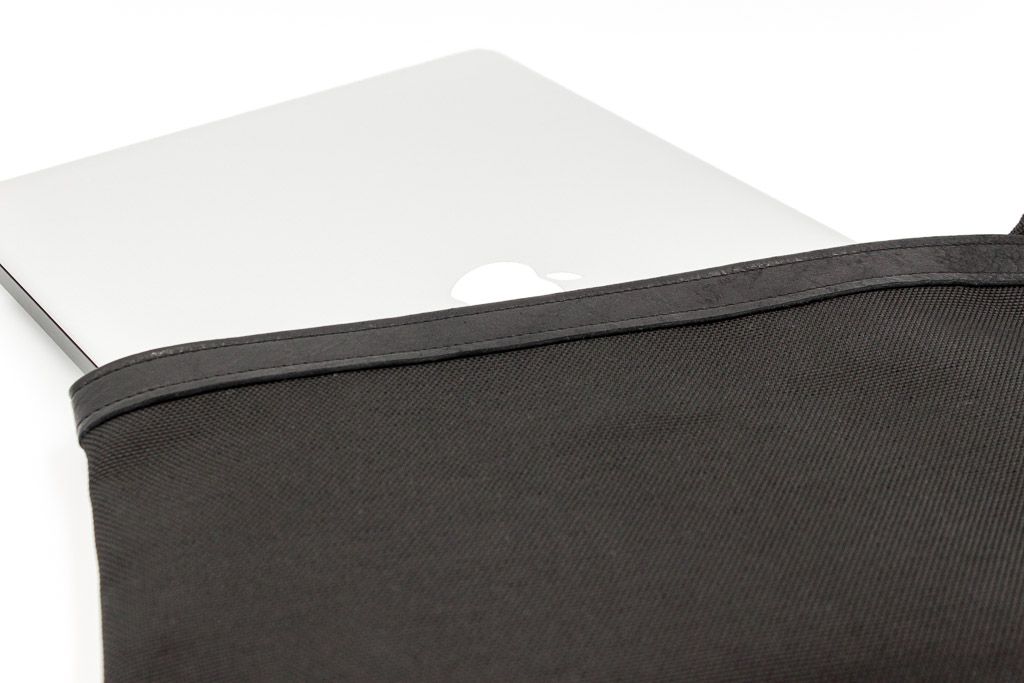 Handmade
We handcraft this leather and balistic nylon tote bag piece by piece. Our leathersmiths choose each piece of quality full grain leather that is put into this tote. We cut and stitch every piece of leather with care. Whether you're taking a trip to the grocery store, farmers market, using it for art supplies, or using this tote on a job, you can be assured of the craftsmanship. We check every utility tote bag before it leaves our leather shop making sure it's built to our exacting standards so you know it will last. This tote is handmade in USA at our workshop in Worthington, MN.