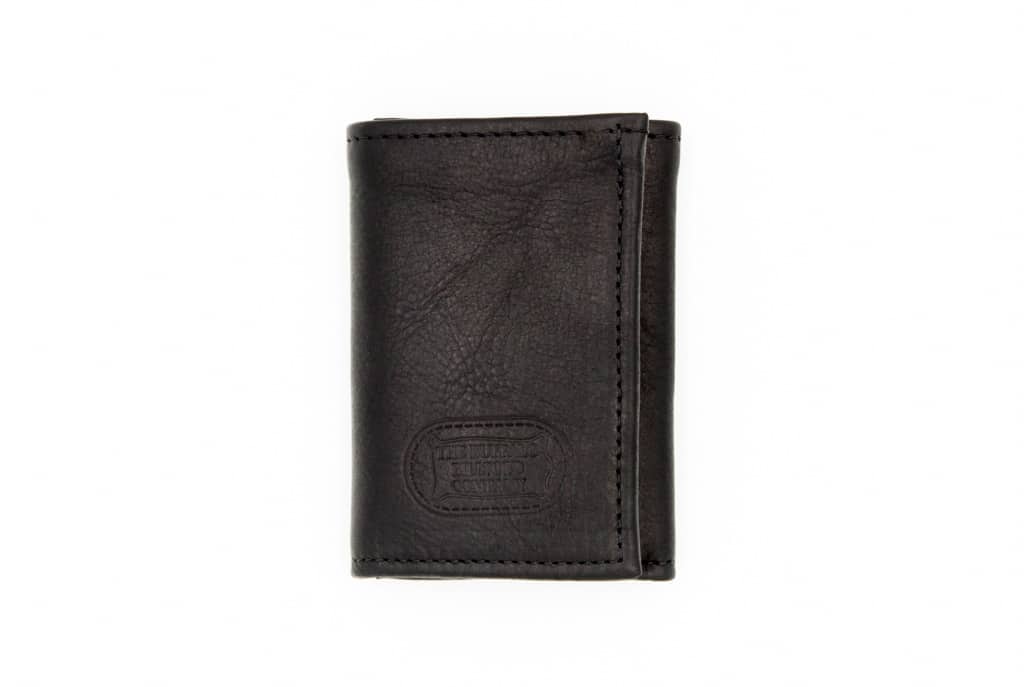 Mens Black Leather Wallet – Trifold Wallet
This is a black leather wallet mens credit cards and bills will love. This men's wallet is tough, strong, durable, and overall the best mens wallet out there! Pick this mens black trifold wallet up and you'll instantly feel the smooth quality leather. Next you'll see that this mens black wallet is stitched with size 69 thread because it's strong enough to hold up to daily wear and tear. Our mens black wallet has a solid ballistic nylon core backed with tough sail cloth to reduce its weight. This durable black wallet for men will stand the test of time. Our billfolds are handcrafted and handmade because we care about quality. All of our wallets, including this mens black trifold wallet, are made in USA and built to last!
Black Ballistic Nylon
The core of this wallet is made with military grade ballistic nylon. It has a rugged look and is made to be tough, just like our durable bison leather.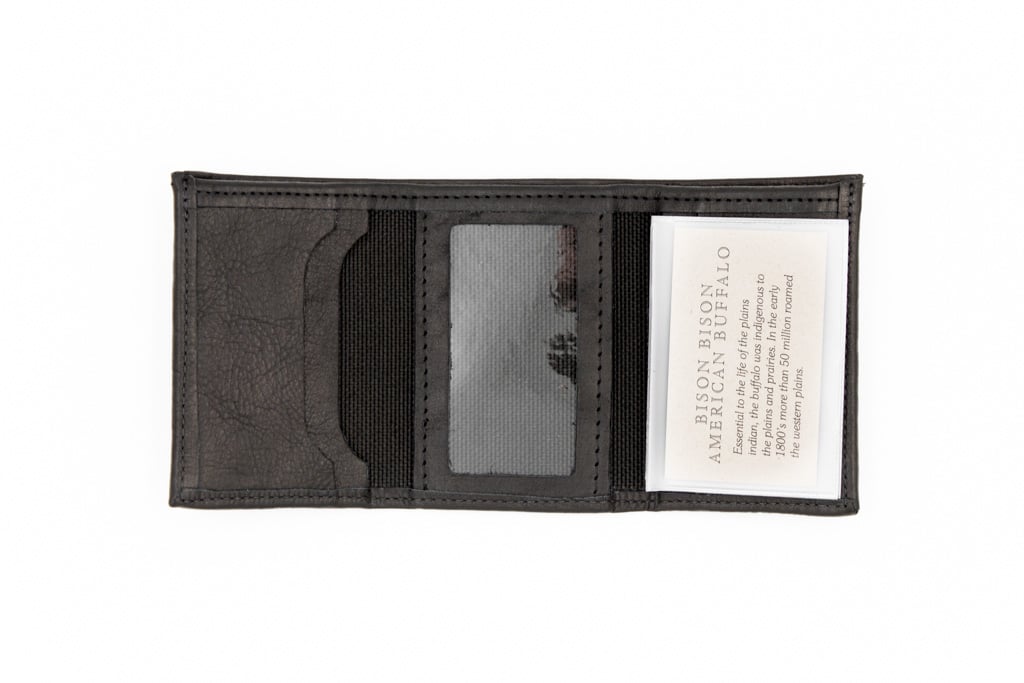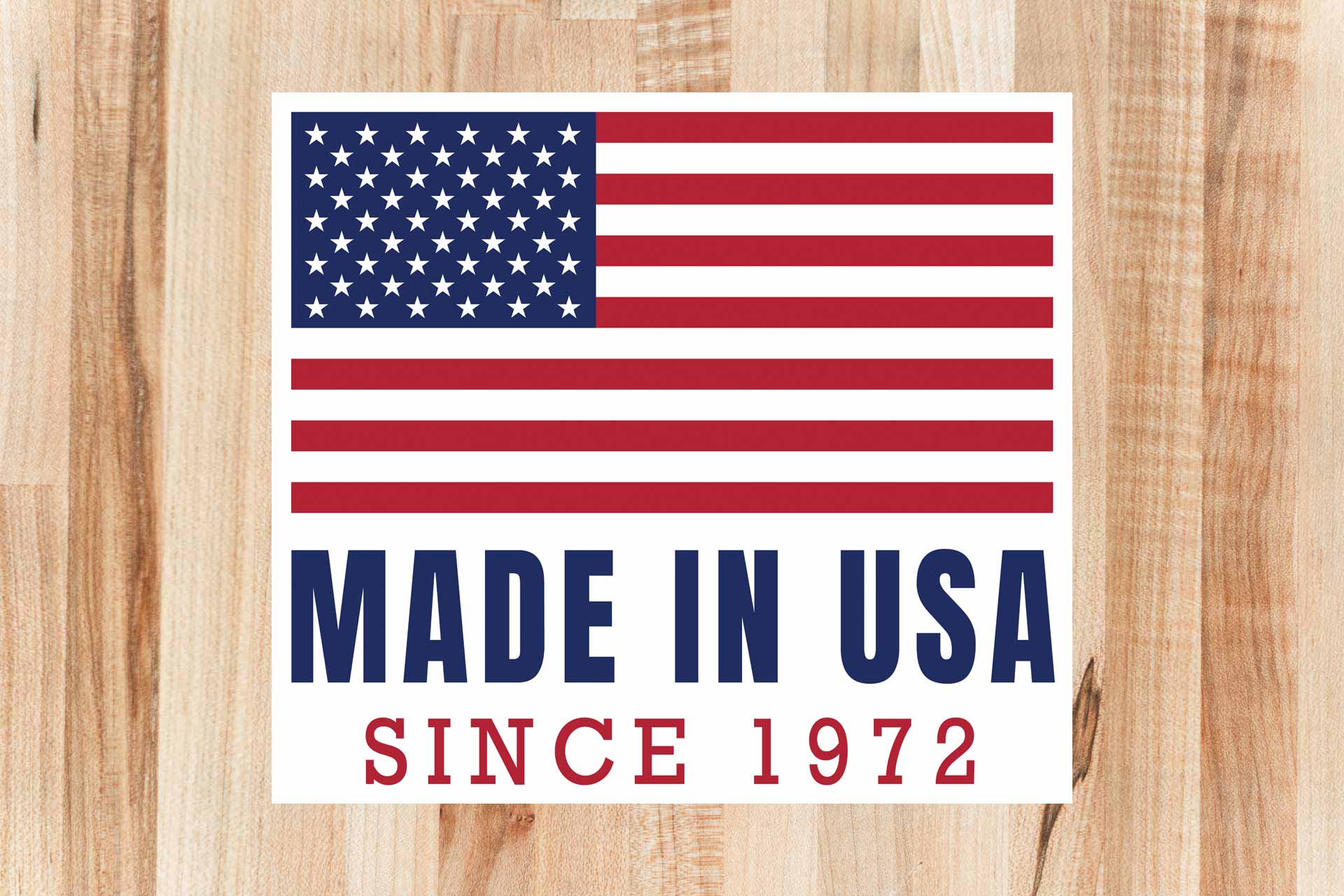 Made in USA
Our mens black leather trifold, along with our other leather goods, are crafted in our leatherworks in Worthington, Minnesota – USA. We primarily use American Bison that are born in America to support the bison industry. We use leather in our wallets that comes from United States based tanneries because we want to support the American tanning industry. And most importantly, we pride ourselves in supporting our local community. Our Leathersmiths are trained by master Leathersmiths Lauri and Bill Keitel, creating jobs for those living here in the USA.
Full Grain Leather
Our Black Leather Trifold Wallet is made using Full Grain Leather. Full Grain Leather is the best grade leather and best quality leather. This type of leather is durable, breathable, and strong. It has not been sanded down, so it contains natural markings. Your Leather Wallet will be as unique as you are!