Leather Shoulder Bag
The Leather Shoulder Bag is the largest leather purse we offer. This bag is crafted with 8 square feet of American Buffalo leather! If you're looking for a stylish purse with a lot of storage capacity, this shoulder bag is for you! It's big, bold and functional. This purse offers you a unique and yet classic design and space to keep your belongings accessible and organized. Available in both black and brown, you'll love how much space this bag has to offer. Designed for over the shoulder wear, this bag has a divider, coin case, and detachable key chain, you will love the options available to you with this large purse designed with busy women in mind.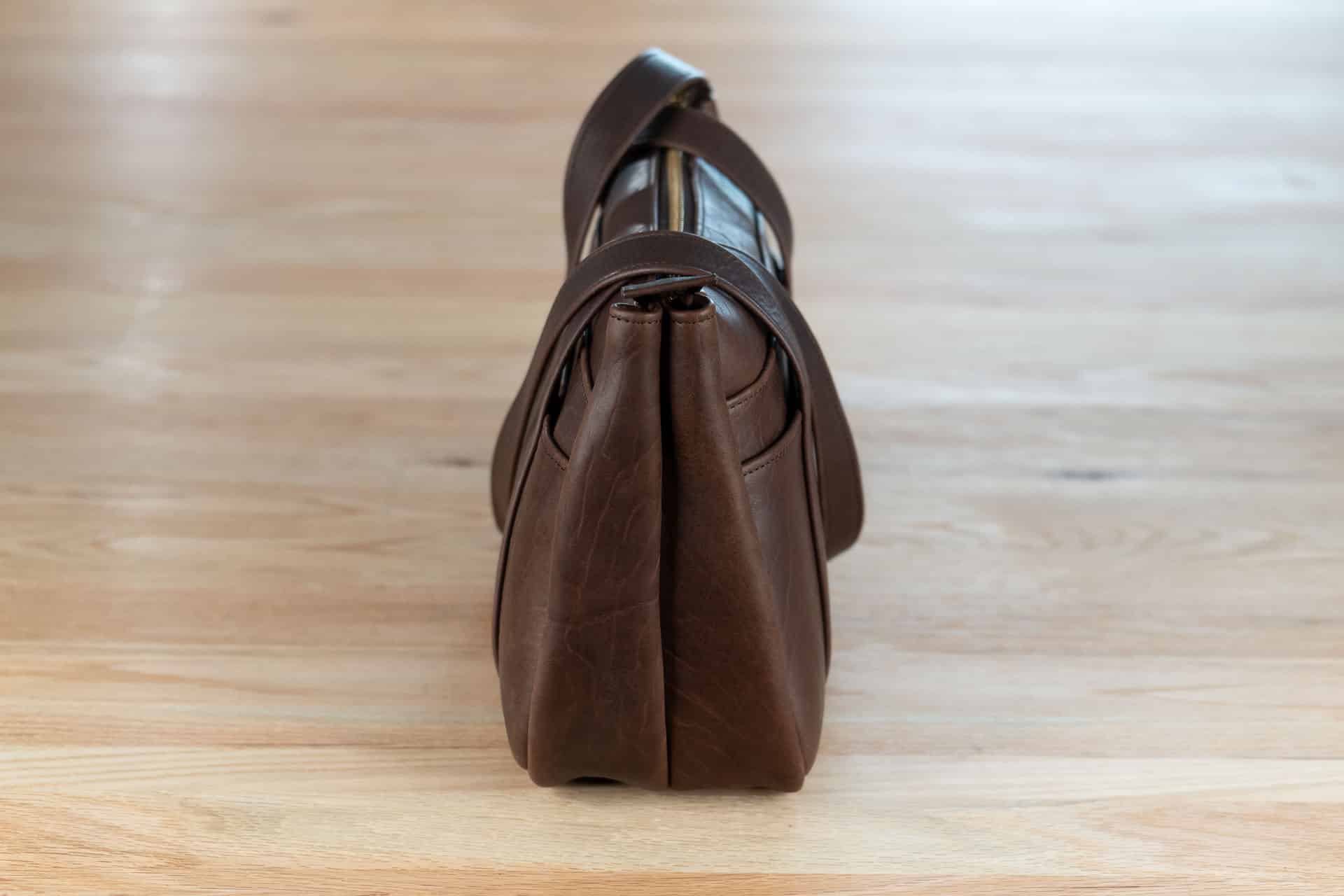 Over the Shoulder
Our Leather Shoulder Bag is designed to be worn over the shoulder comfortably. Made from genuine bison leather, these straps are designed to last and will hold up to daily use. These straps are placed on the outside of the bag for easy carrying and durability. They are sewn into the lower gusset of the bag for added strength.
Interior Dimensions
Width: 11 inches
Height: 8 inches
Depth: 5.5 inches
Exterior Dimensions
Width: 12 inches
Height: 9 inches
Depth: 6 inches
Carrying Length
The carrying length of the strap on this purse is approximately 14 inches from top of bag to middle of strap.
Brown or Black Leather Shoulder Bag
Available in brown or black leather, this women's shoulder bag is an excellent choice if you have many items you need to store. With compartments to keep all of your items organized, you'll be able to reach for your cellphone or wallet easily. The black leather shoulder bag is a classic look and the brown bag is unique enough to stand out in the crowd.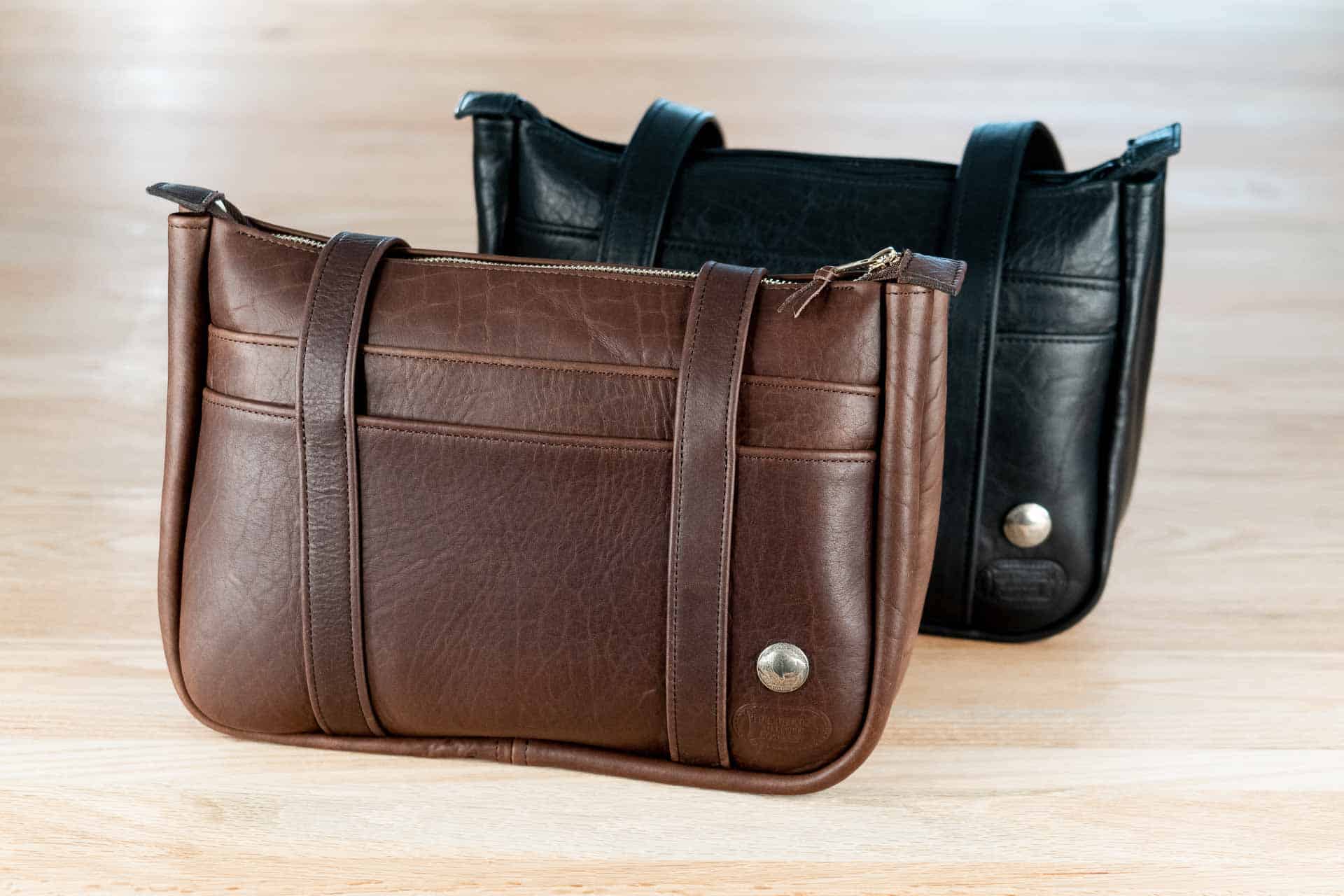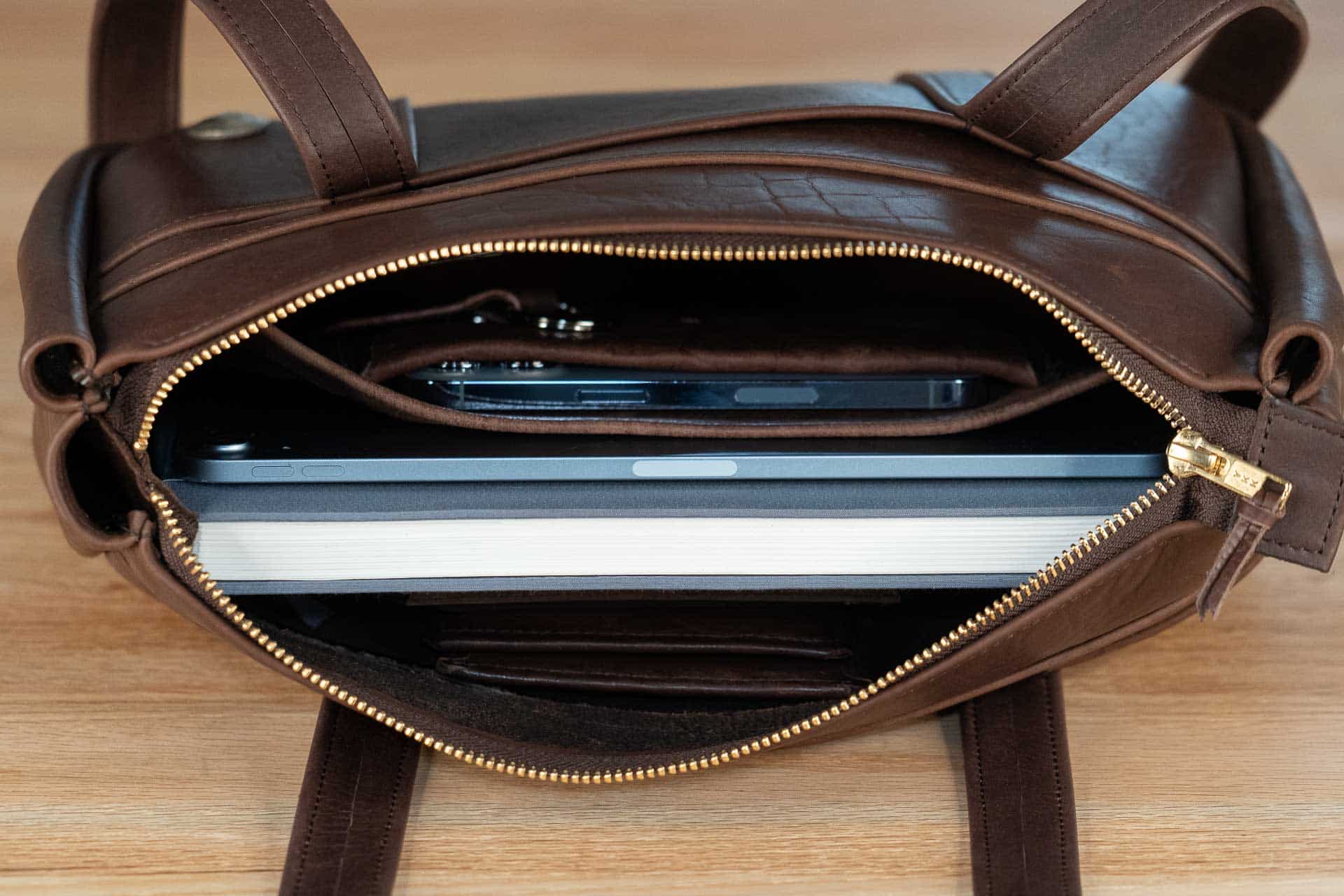 Large Shoulder Bag
This large leather shoulder bag has a wide variety of storage options. The large center compartment is ideal to store a notebook, toiletries bag such as our Buffalo Leather Dopp Kit, or small tablet. The divider inside will help keep your items organized for easy access. With the added coin purse you will be able to reach for your loose change with ease and the external pocket is perfect for your cellphone. The high quality leather means you'll never have to worry about your bag wearing out, it will only develop more character and charm over time.
Carry your Phone & Tablet
This 2 strap bag is one of our most versatile purses with multiple compartments and pockets to carry your devices. Mix and match for your daily needs with the ability to store your cell or tablet in the large pocket or outer pocket. The possibilities are endless! Both our black leather shoulder bag and brown leather shoulder bag feature these amazing large pockets for all of your daily needs.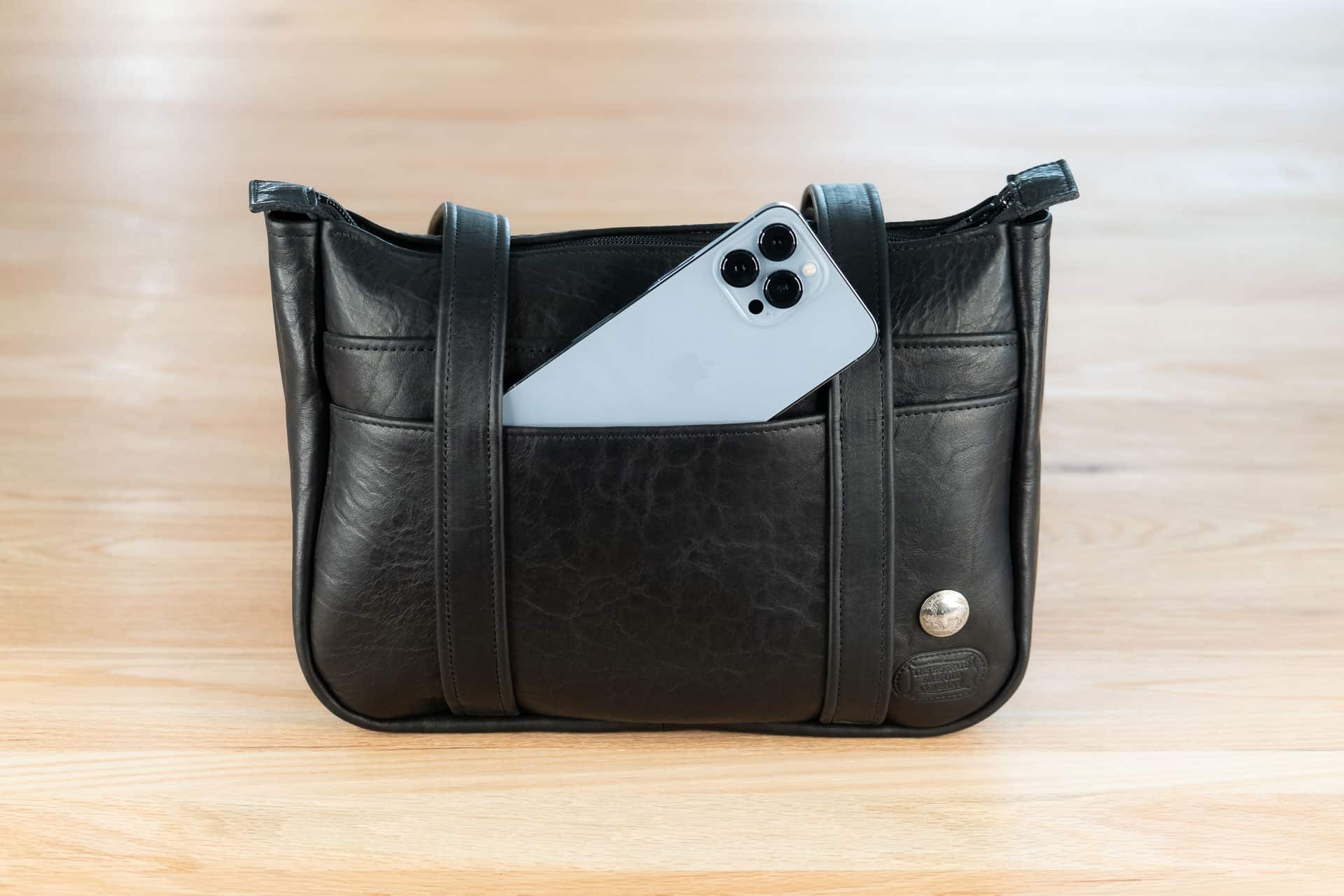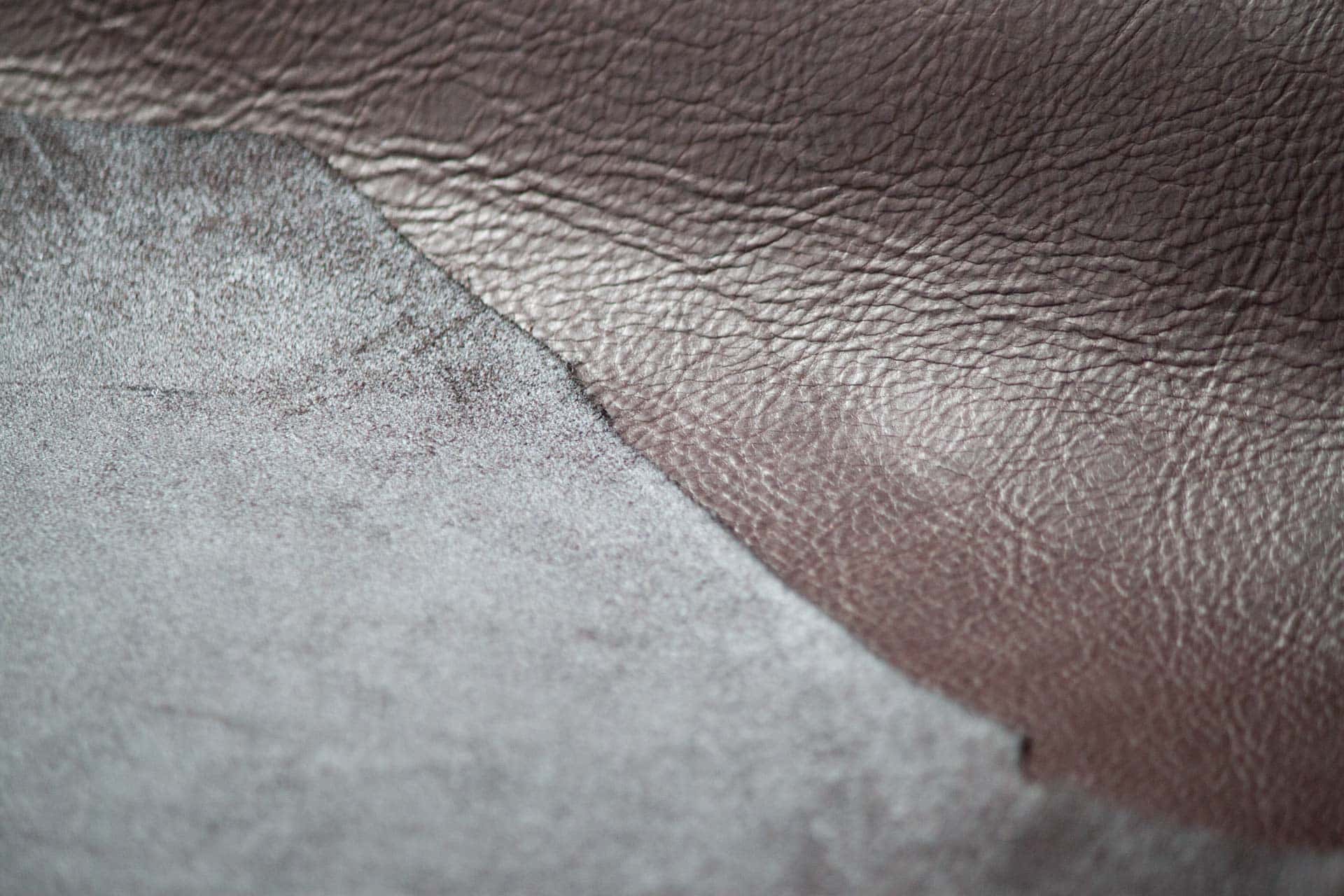 Full Grain Leather
We handcraft this Leather Shoulder Bag for ladies using Full Grain Leather. The brown and black leather we use in our full grain leather bag is of the best grade and highest quality. This type of leather is durable, breathable, and strong. It has not been sanded down, so it contains natural markings. This is real leather, the good stuff. Your Shoulder Bag will develop an amazing and unique patina over time!
Made in USA
We craft this Leather Shoulder Bag in our workshop in Worthington, MN, USA. Our master leathersmiths make sure that every piece of leather, every stitch sewn, and every thread trimmed is done to our highest standards. Our Leather Purses and Bags are Made in USA and built to last.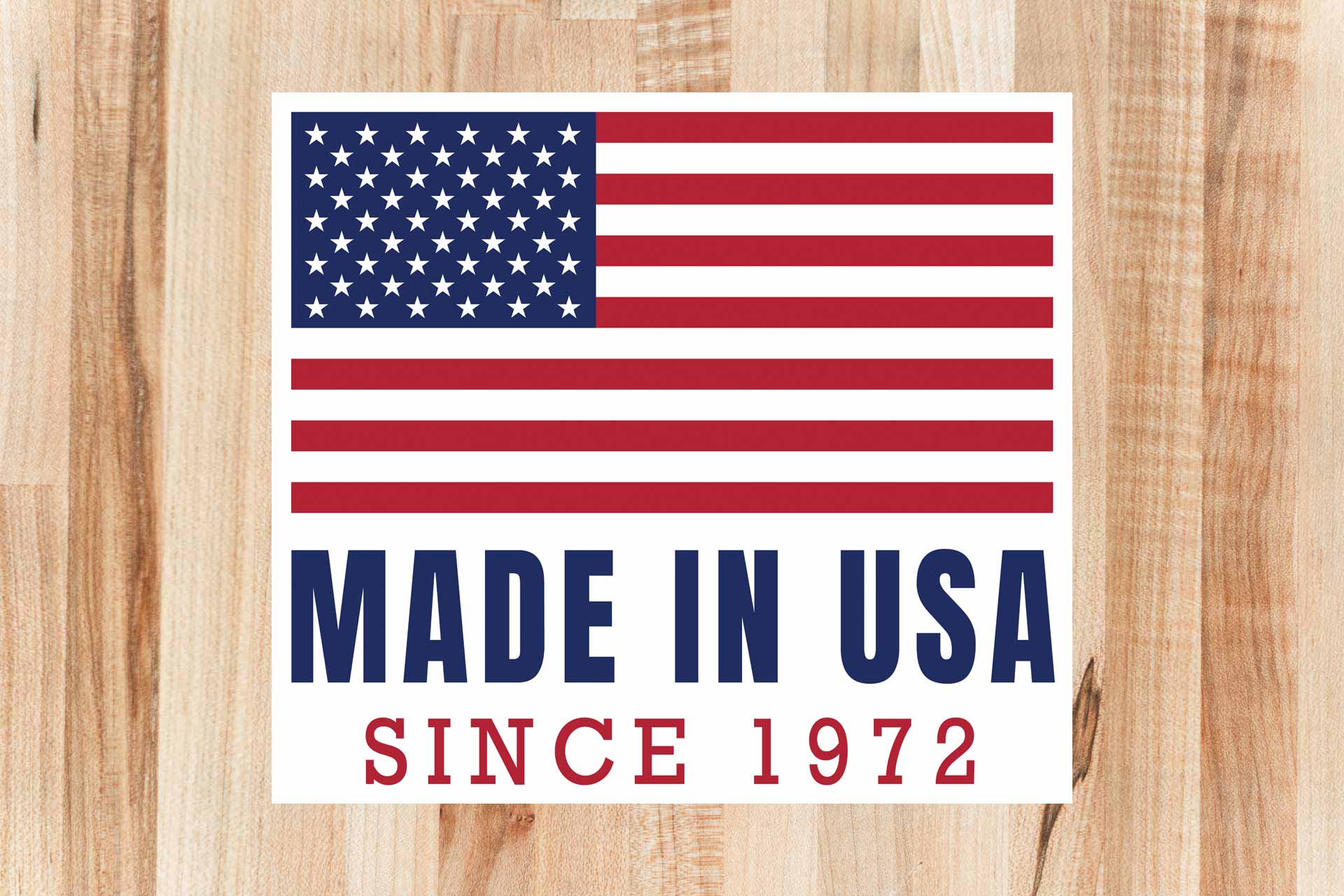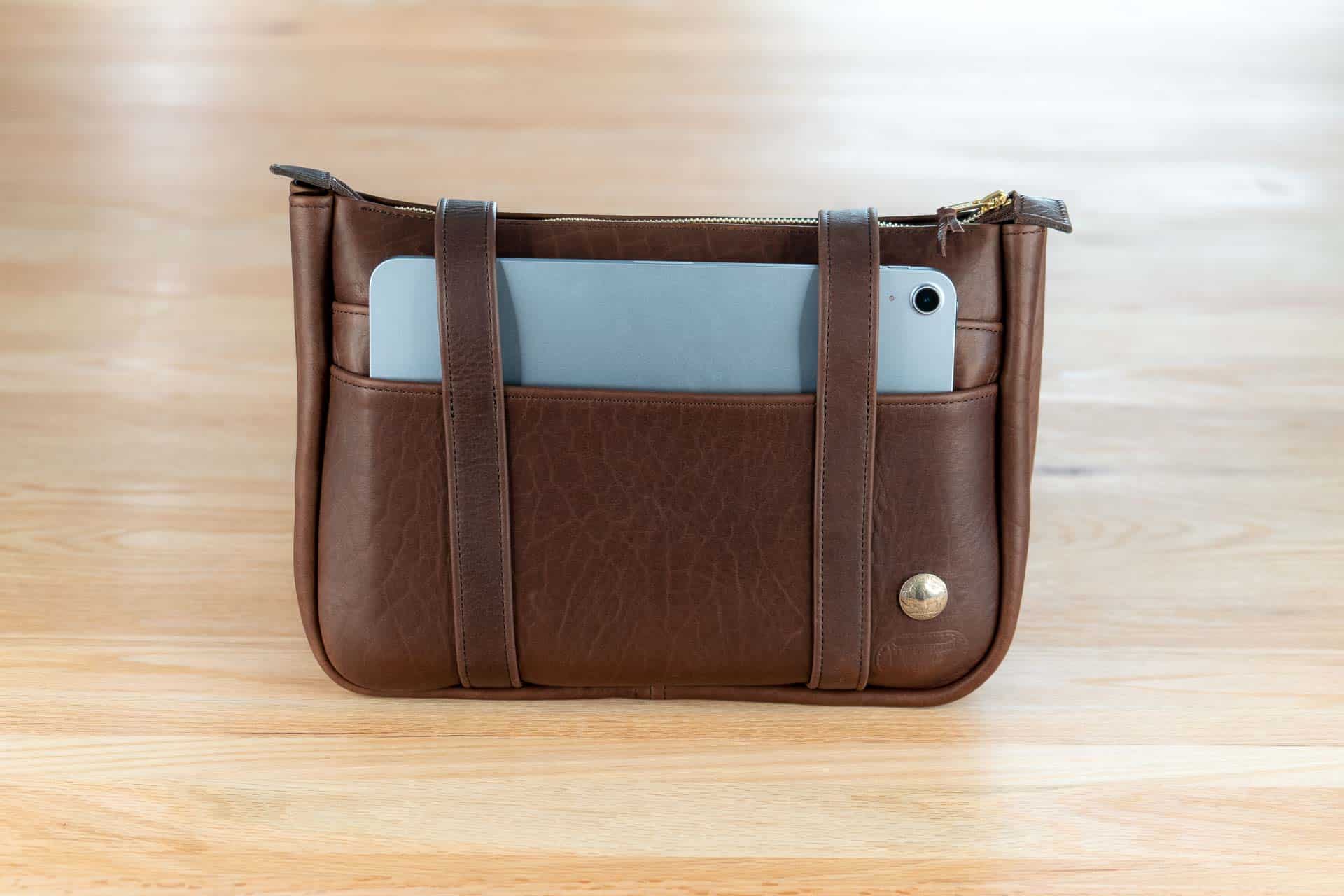 Handmade
We handcraft this classic leather shoulder bag piece by piece. Our leathersmiths choose each piece of quality full grain leather that is put into this purse. We cut and stitch every piece of leather with care. Our master leathersmiths check every item before it leaves our leather shop making sure it's built to our exacting standards.