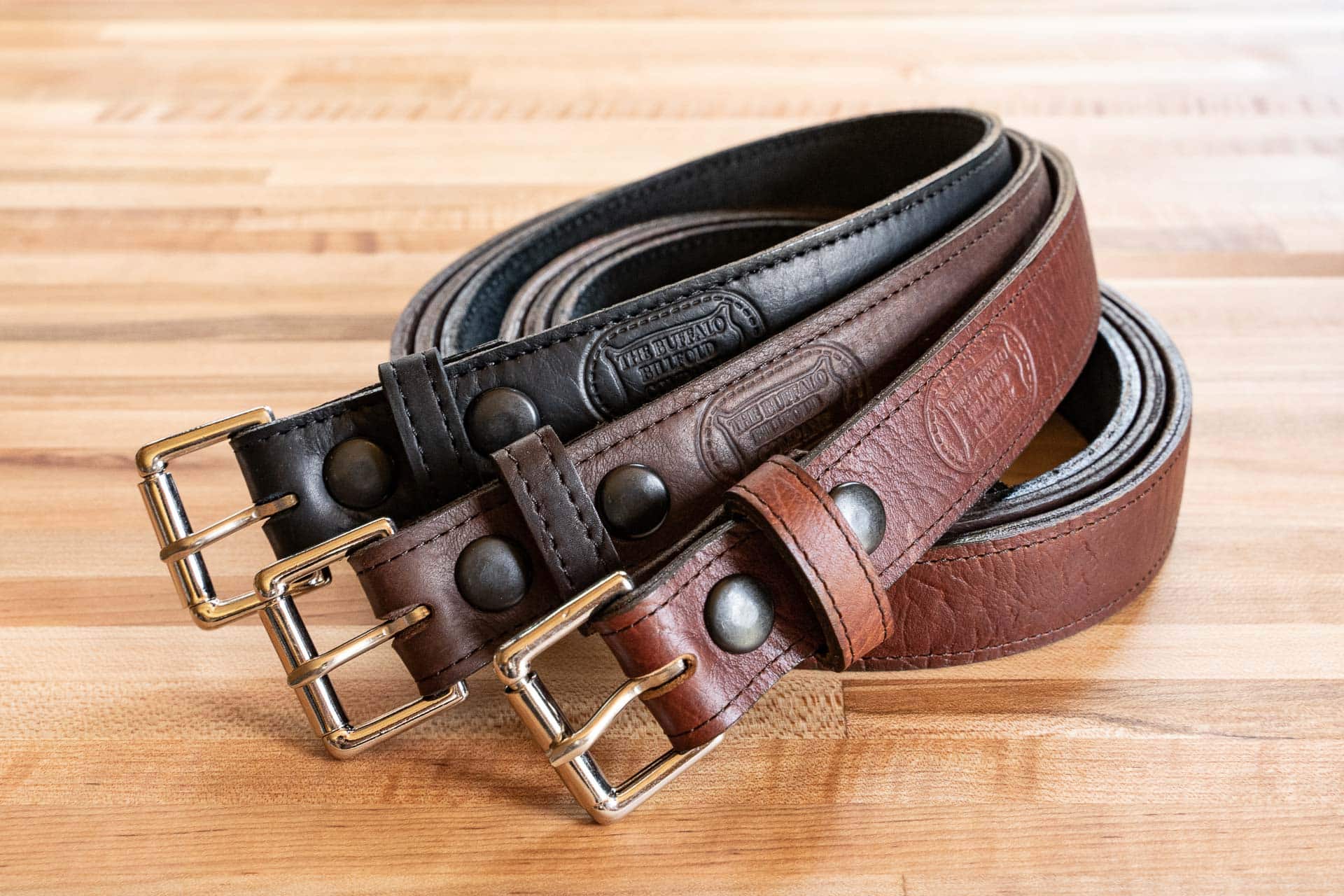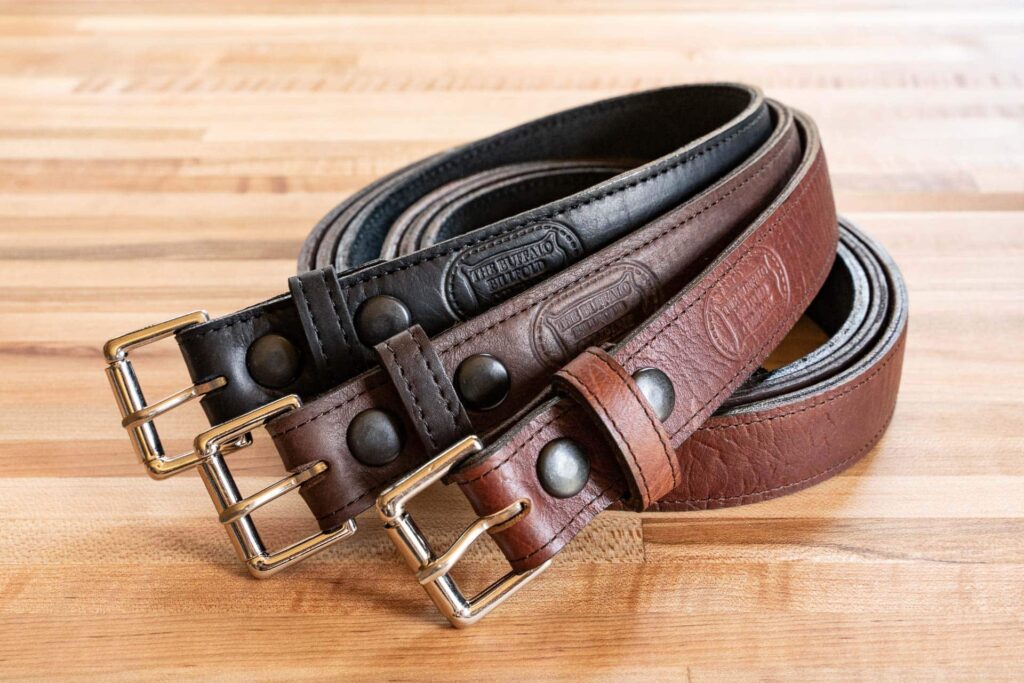 Buffalo Leather Belt
Looking for a Buffalo leather belt that'll wear like iron? You've come to the right place. Our high quality Buffalo leather belts are made of full grain leather. You'll love this Bison leather belt since it's incredibly durable. We make it with the best leather available. We've spent decades perfecting our tanning recipes. Ranchers out west, to farmers in the deep south of Minnesota, love our buffalo belts. They've been proven to stand up to some tough work conditions and look great too. Each belt incorporates solid lengths of leather cut from a hide. That's because durability and longevity are our main concern. These handmade leather belts for men and women make a great addition to most outfits! Our Buffalo Leather Belt is Made in USA and built to last!
Sizing Information – How to Measure your Belt
Each clothing company sizes their products differently. The belt or pants size that "has always worked for you" may not translate accurately to our sizing system. Please follow these instructions carefully before you order!
If the belt you are measuring doesn't fit you, then measure from the very tip of the metal buckle to the place where you wish there was a hole. Order that size or a size larger if your measurement falls between sizes.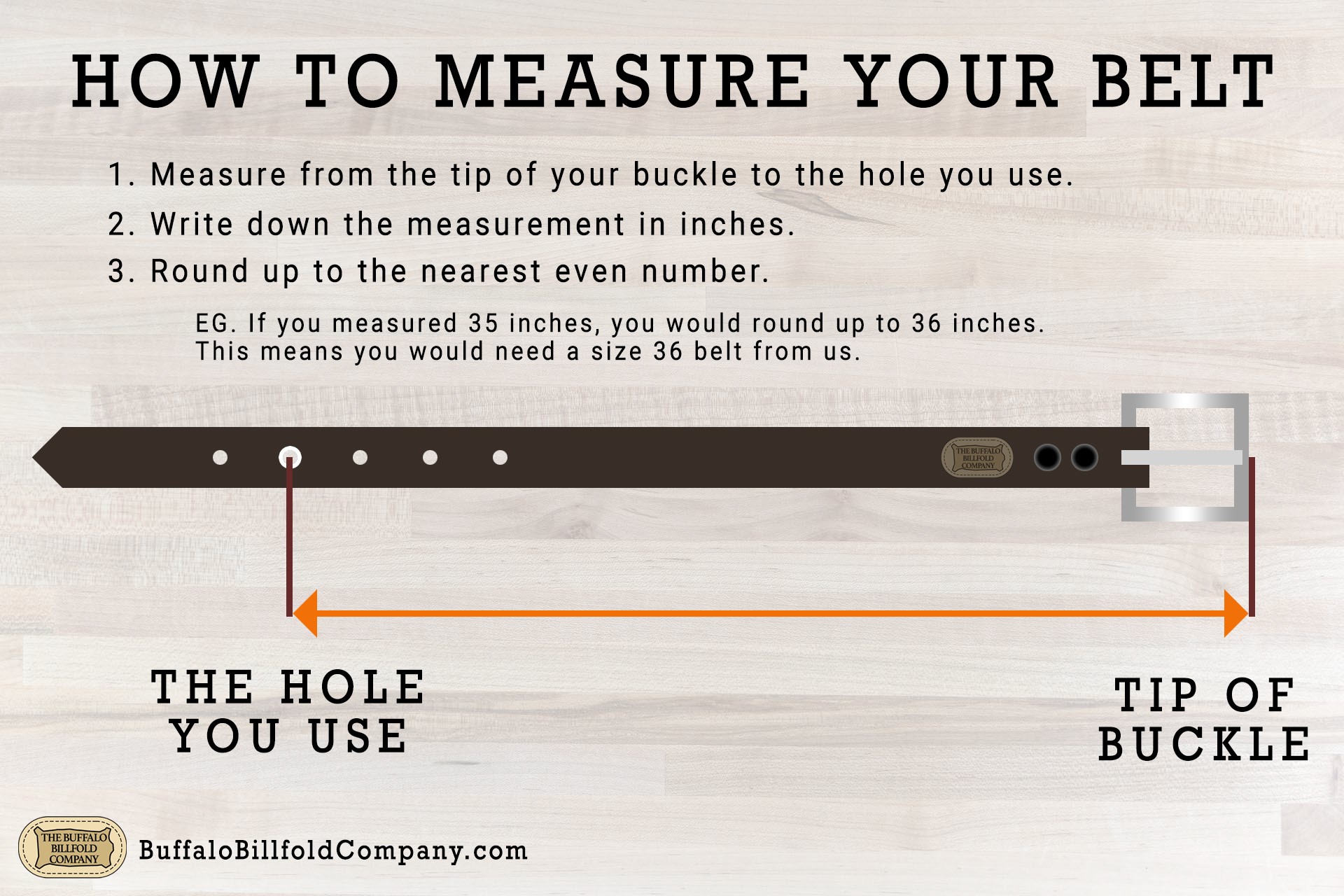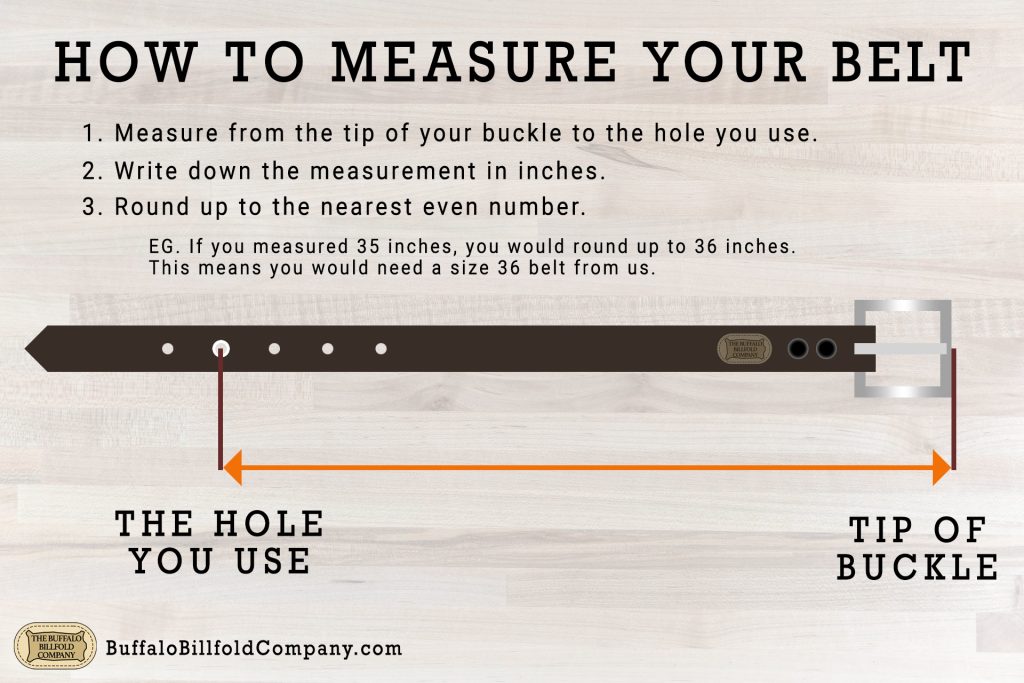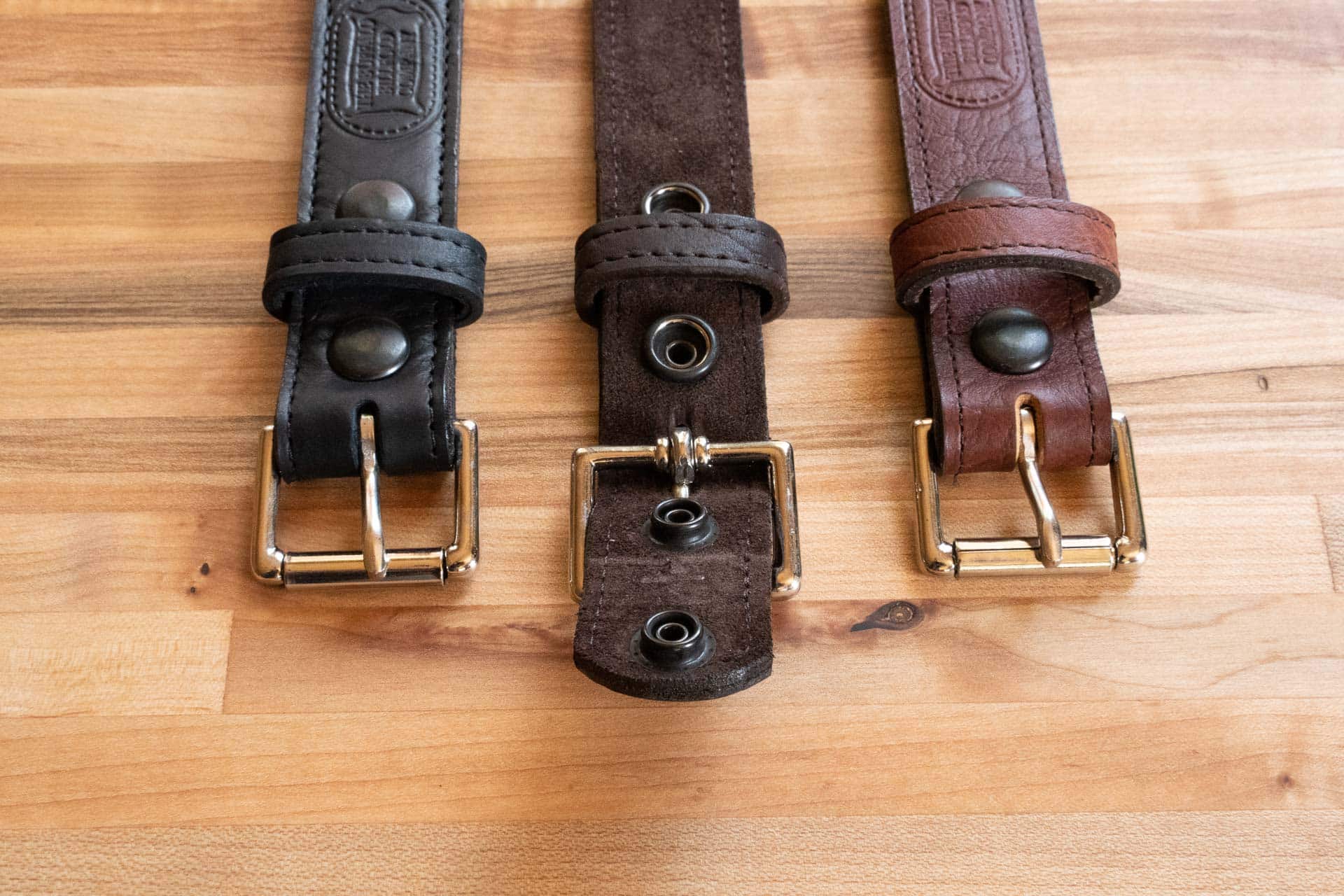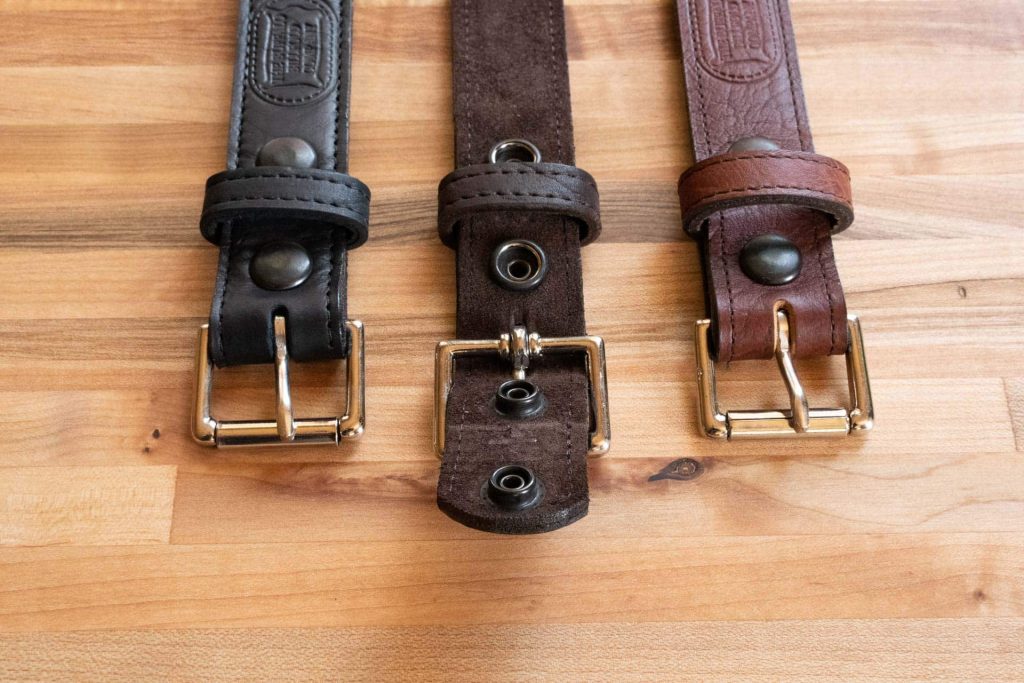 Customize Your Buckle
This Buffalo Leather Belt has a customizable buckle. Our Bison Leather Belt is time-tested. Customers who have own our belts eventually return to get a new one because they want to support our belt business, not because it has worn out. Some of our belts have come back to us after almost 40 years and we were excited to see they were still perfectly functional and in working condition! How many people do you know that can say that about a product they've owned?
Made in USA
We craft this Buffalo Leather Belt in our workshop in Worthington, MN, USA. Our master leathersmiths make sure that every piece of leather, every stitch sewn, and every thread trimmed is done to our highest standards. Our Leather Belts, including this buffalo leather belt are Made in USA and built to last.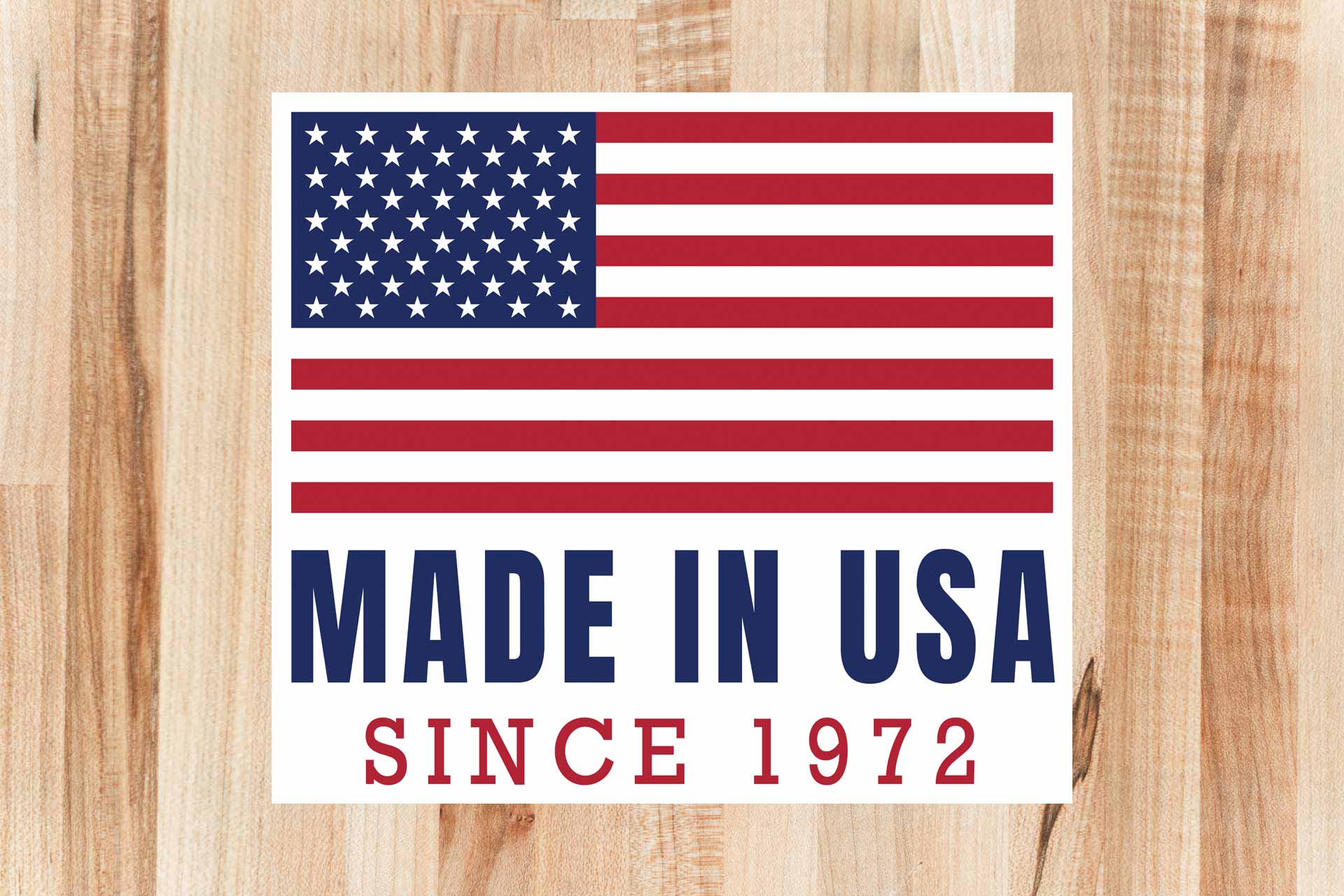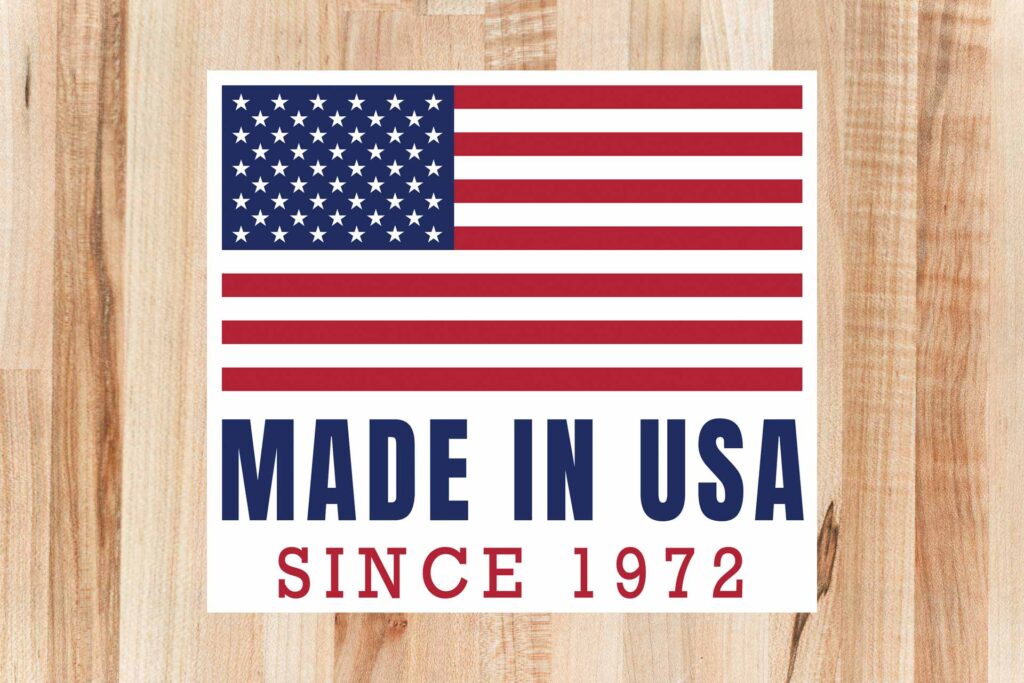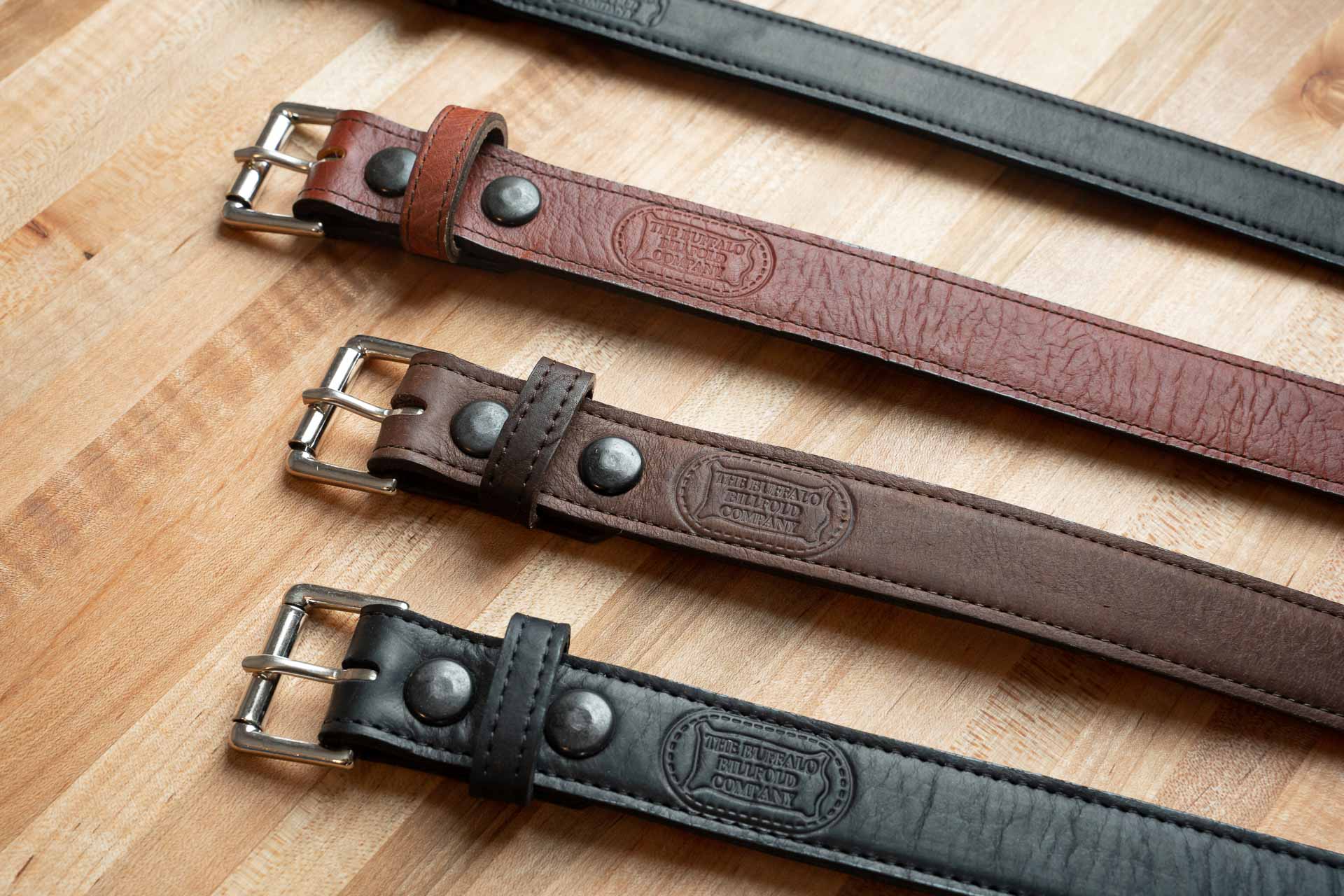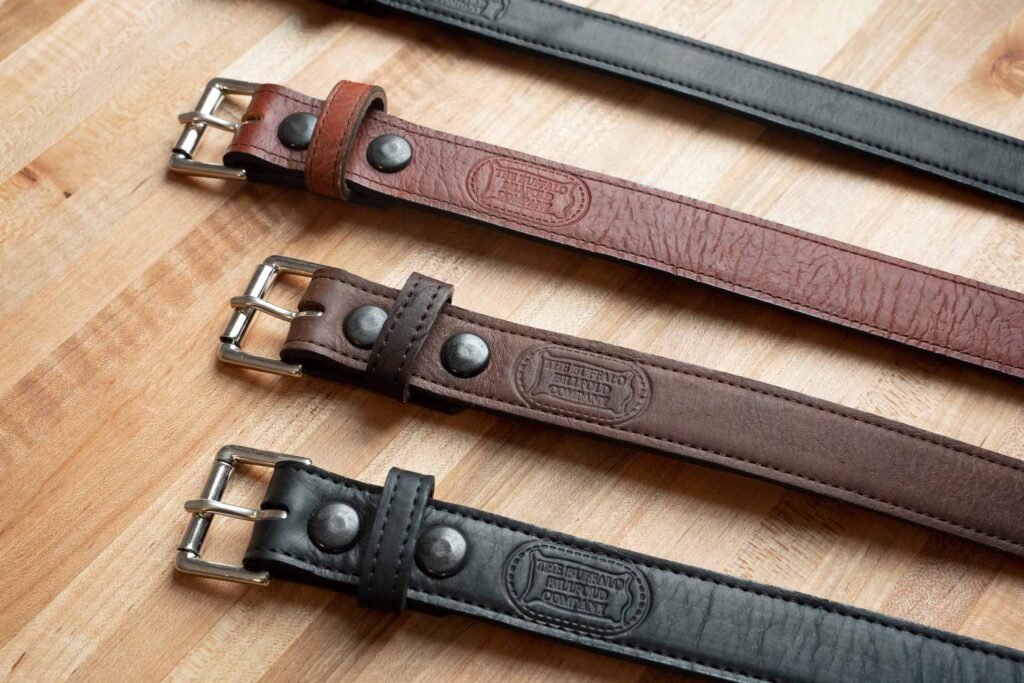 Handmade Belt
These are handmade leather belts for men and women. They look sharp with dress pants or slacks, and they'll dress up a pair of jeans wonderfully. Thousands of men and women use this buffalo belt on a daily basis and love it. So give this handmade buffalo belt a try and you'll be surprised just how long it will last, and how amazing it looks as it ages.
Full Grain Leather
Our Buffalo Leather Belt is made using Full Grain Leather. Full Grain Leather is the best grade leather and best quality leather. This type of leather is durable, breathable, and strong. It has not been sanded down, so it contains natural markings. Your Leather Belt will be as unique as you are!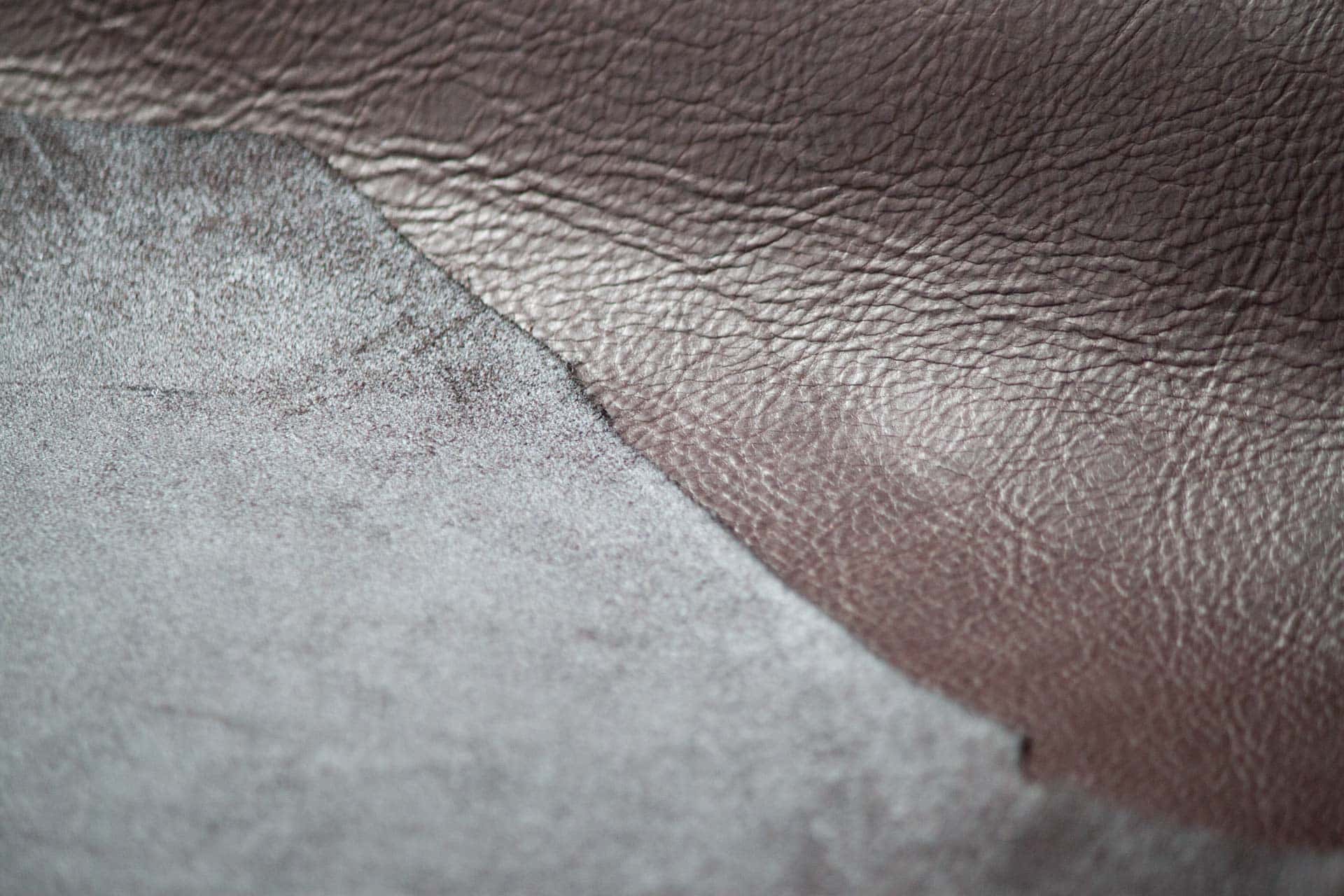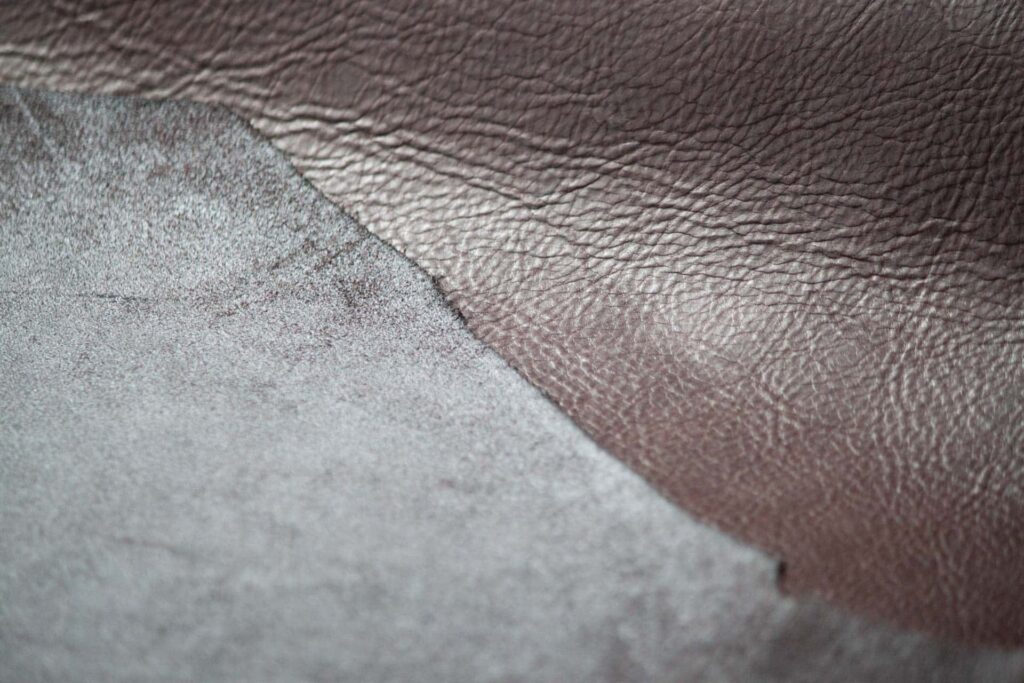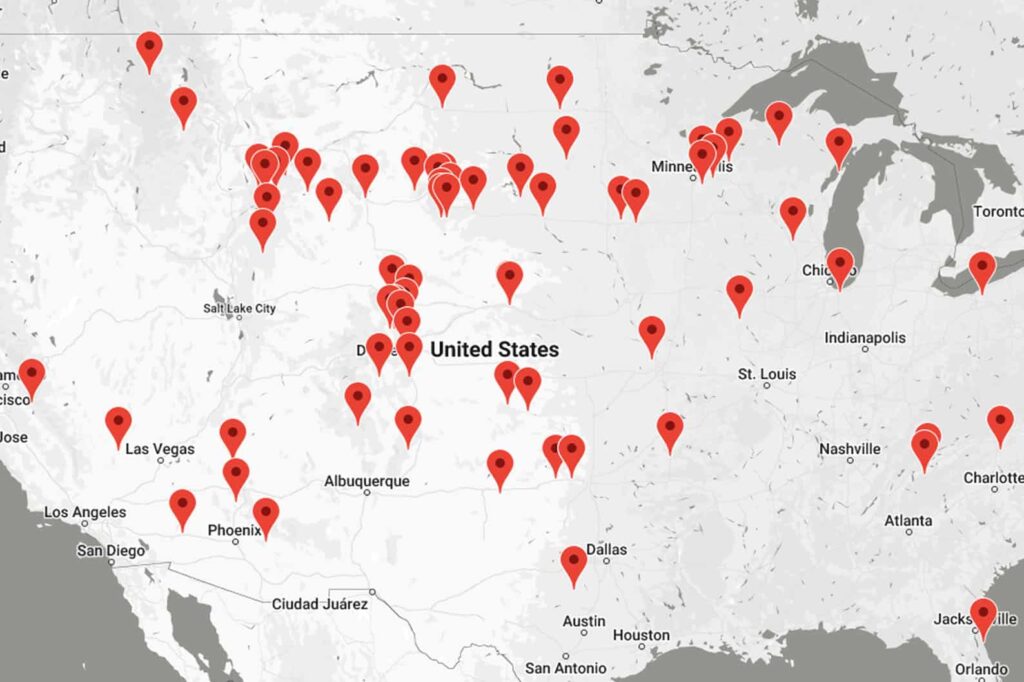 Leather Goods Locator
We partner with other small businesses across the USA. You can find our leather goods in stores, leather shops, small businesses, and even some national parks. Use our Leather Goods Locator to find our leather goods in a small business near you!