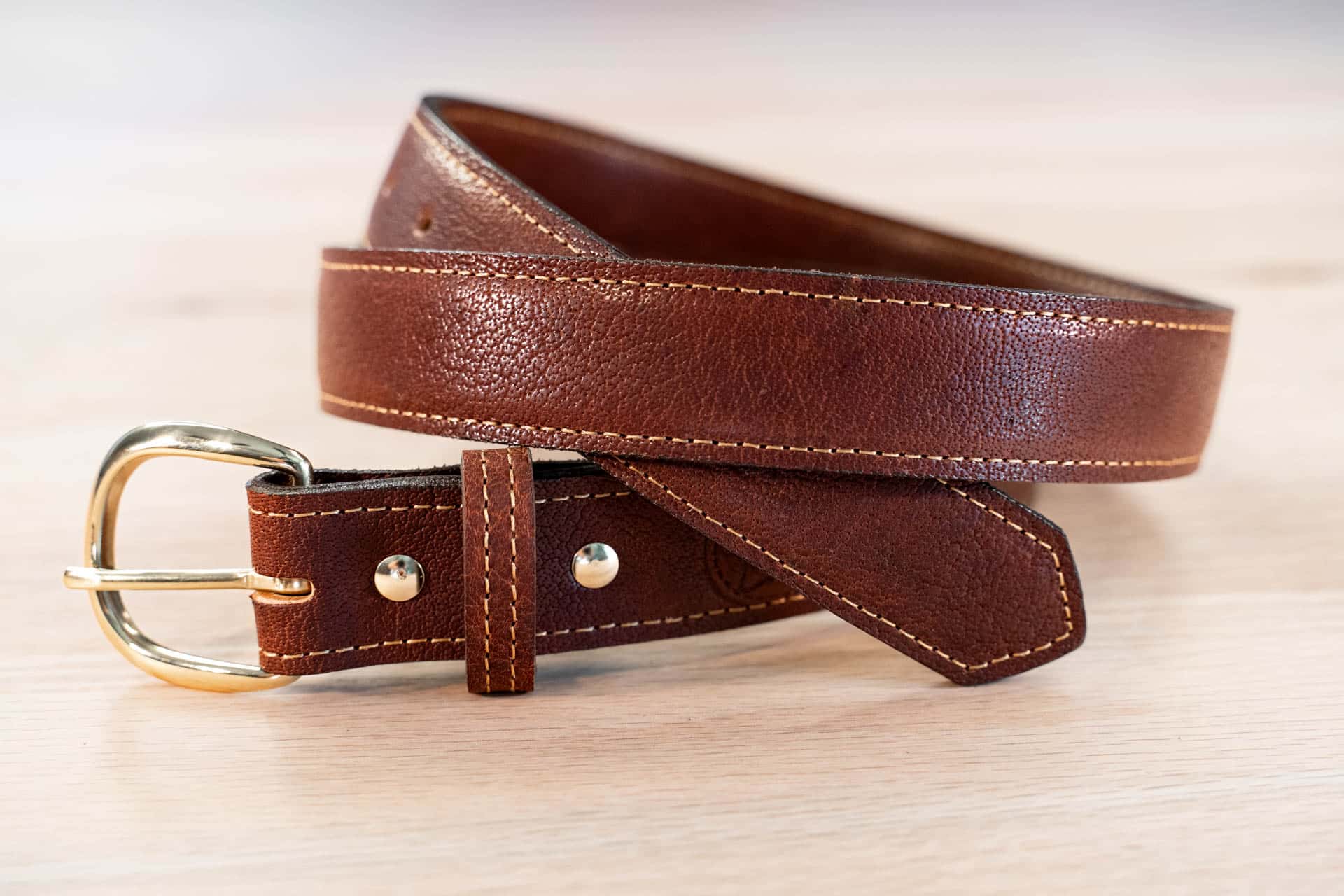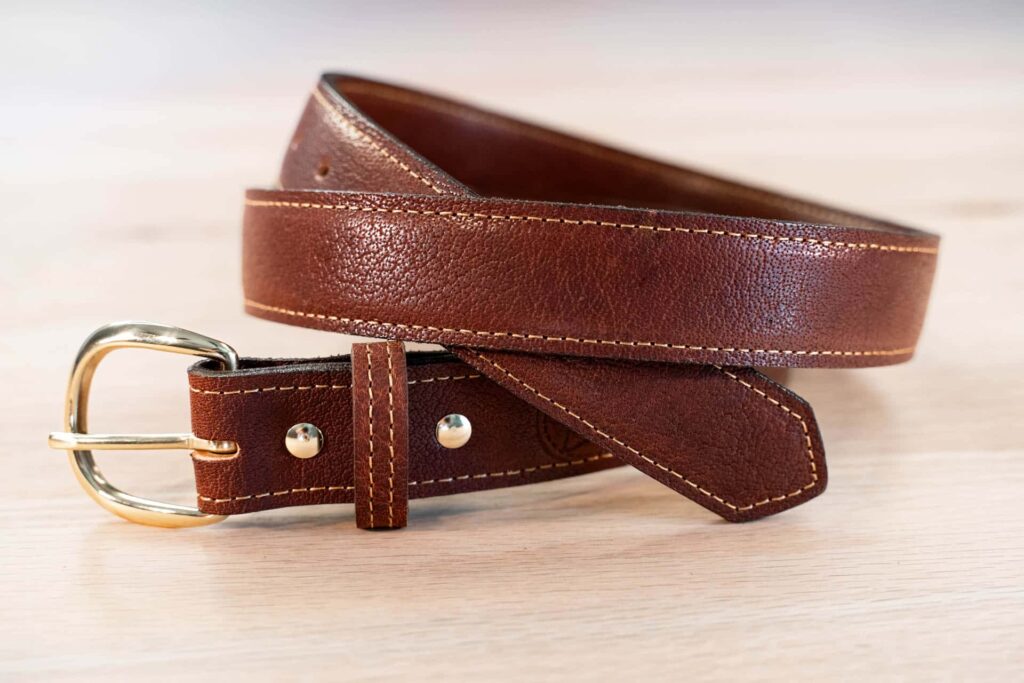 Red Leather Belt
This red leather belt is handmade with our new American Chestnut shrunken Bison leather. The dark reds in this belt are similar to an American Chestnut. This belt has a brass buckle, brass rivets, and strong stitching the color of prairie grass in the fall. Guys, this belt looks great with jeans, business casual, or a suit!
Brass Buckle
We've added a strong brass buckle to this shrunken bison leather belt. This buckle is time tested by our customers over decades so we know it's a good.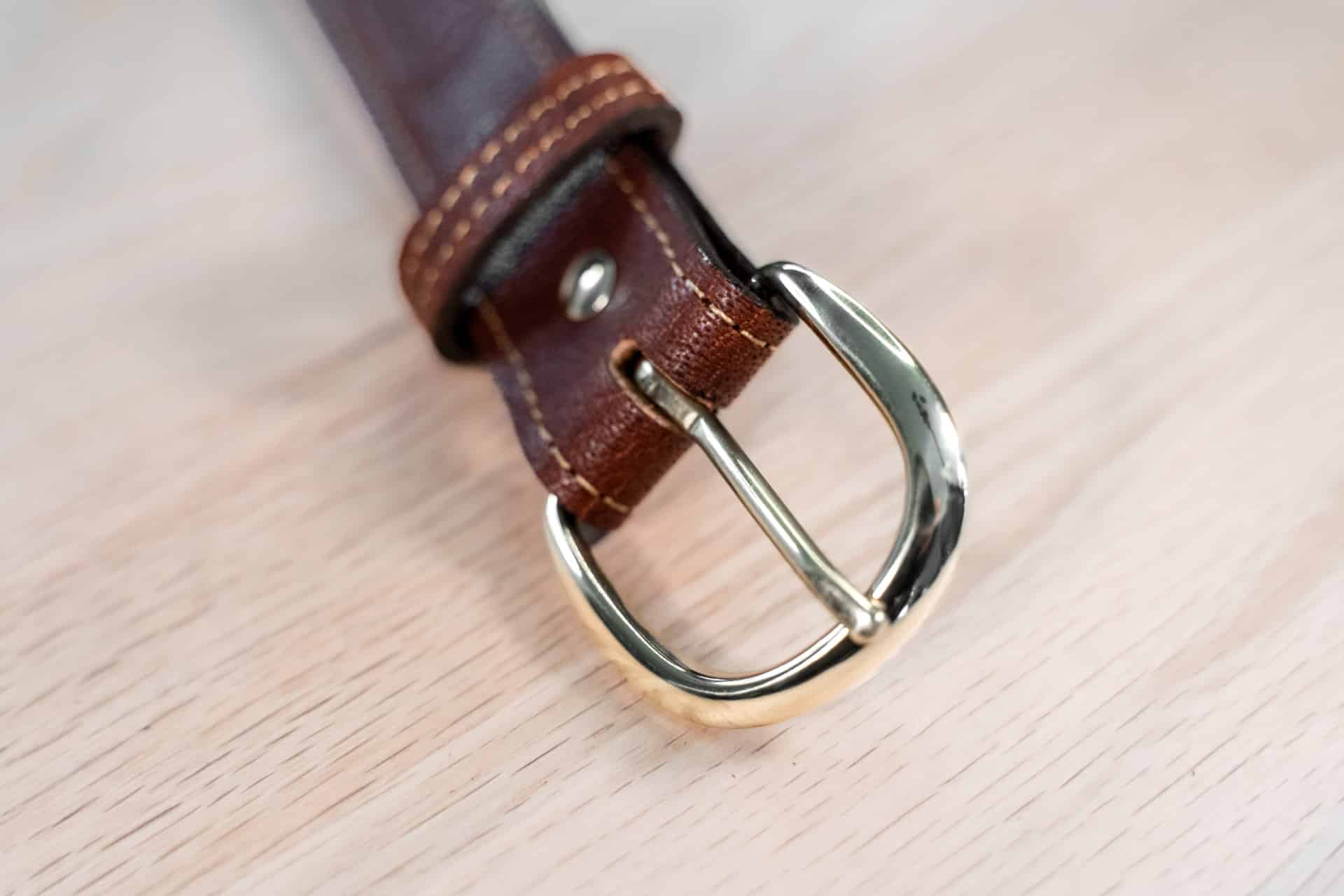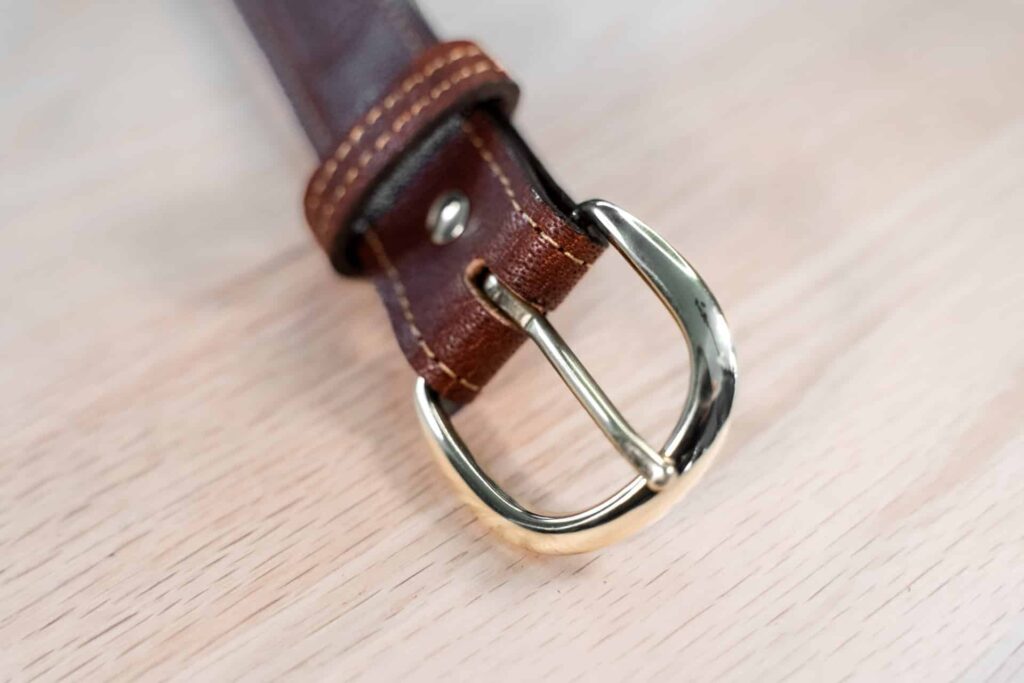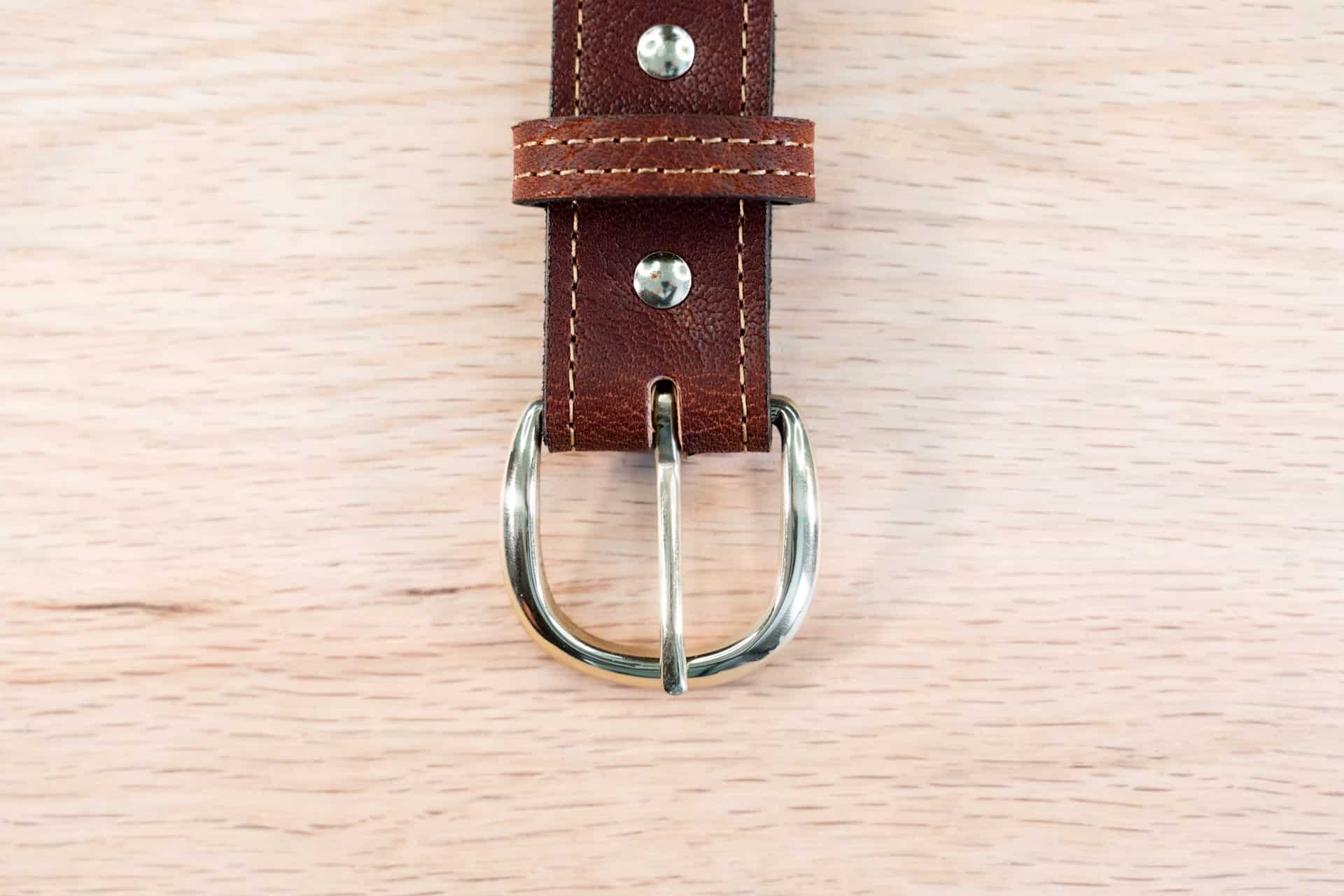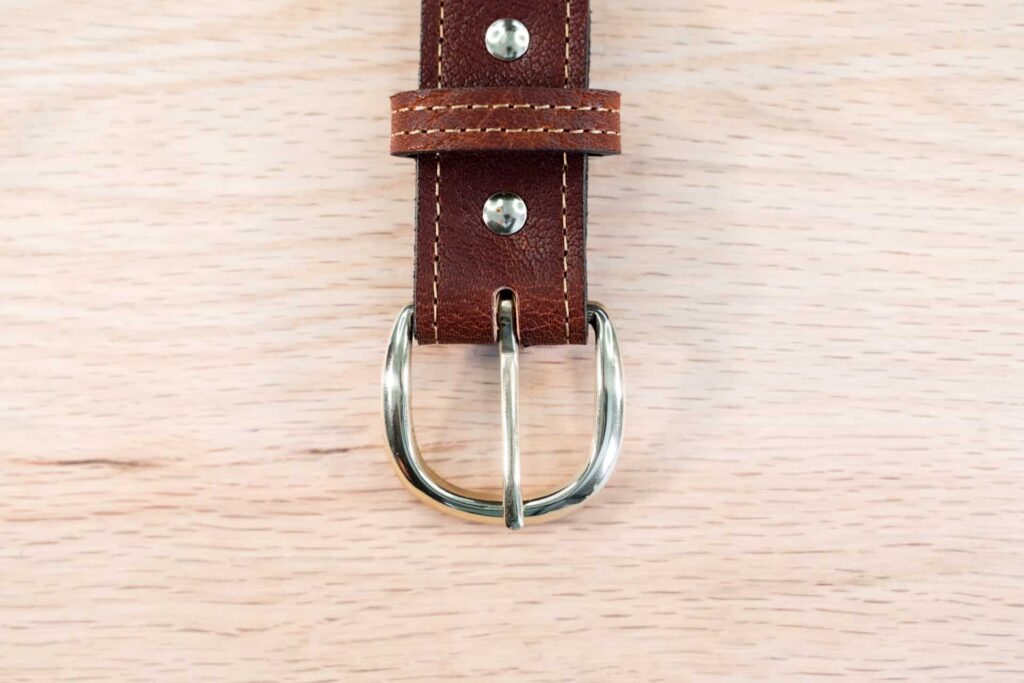 Strong Brass Rivets
We keep that buckle in place so it can keep your pants in place. We use strong brass rivets that match the brass buckle on this red leather belt. These rivets are strong and will hold the leather belt loop in place!
Shrunken Bison Leather
This red leather belt is handmade from shrunken Bison leather. We use full grain leather and shrink it to create an even more dense fiber structure. More density means even more durability in this mens shrunken leather belt.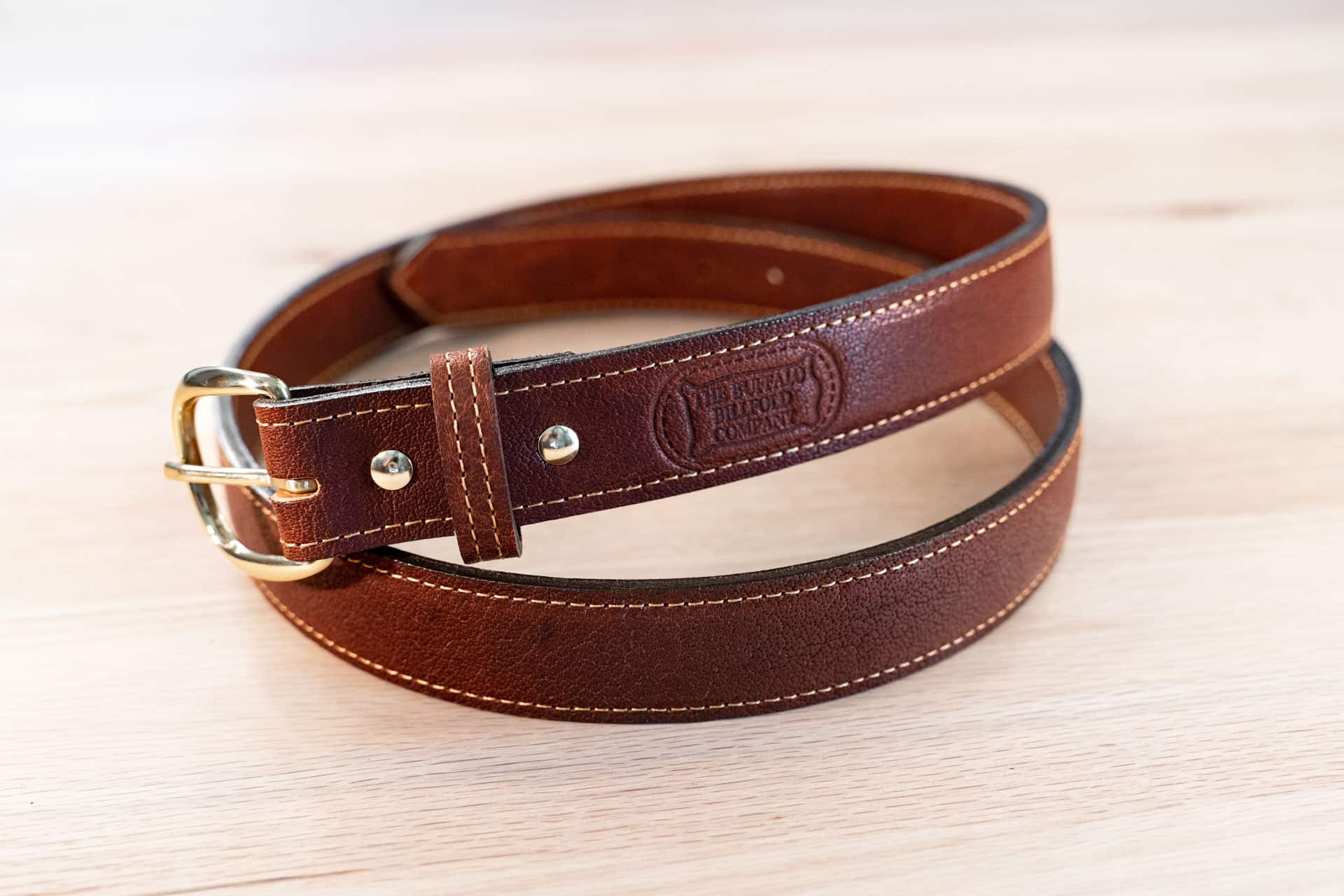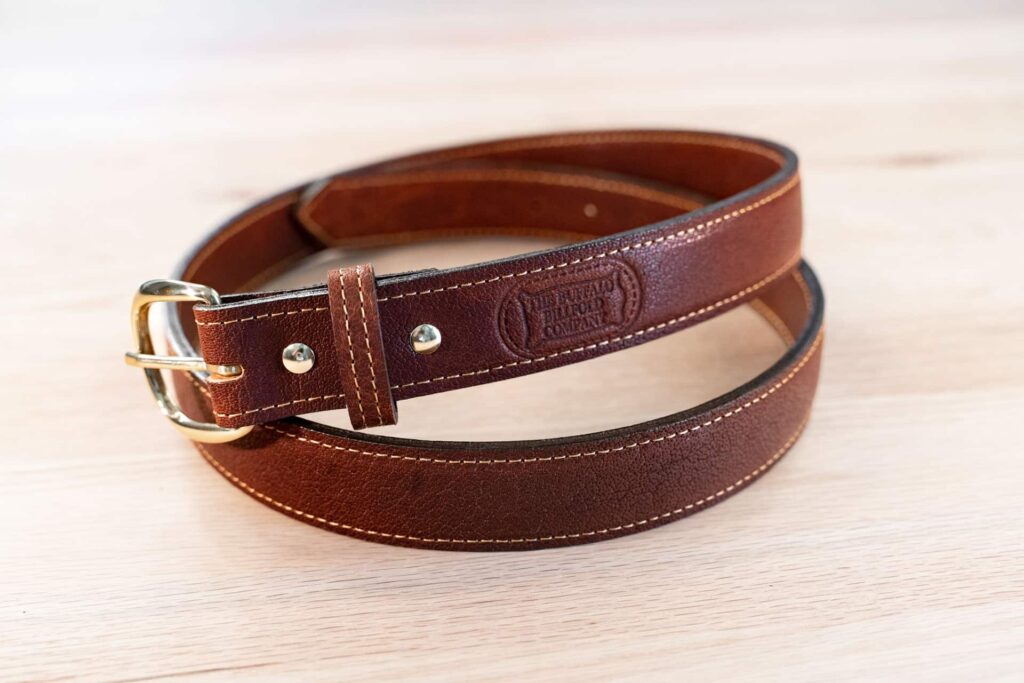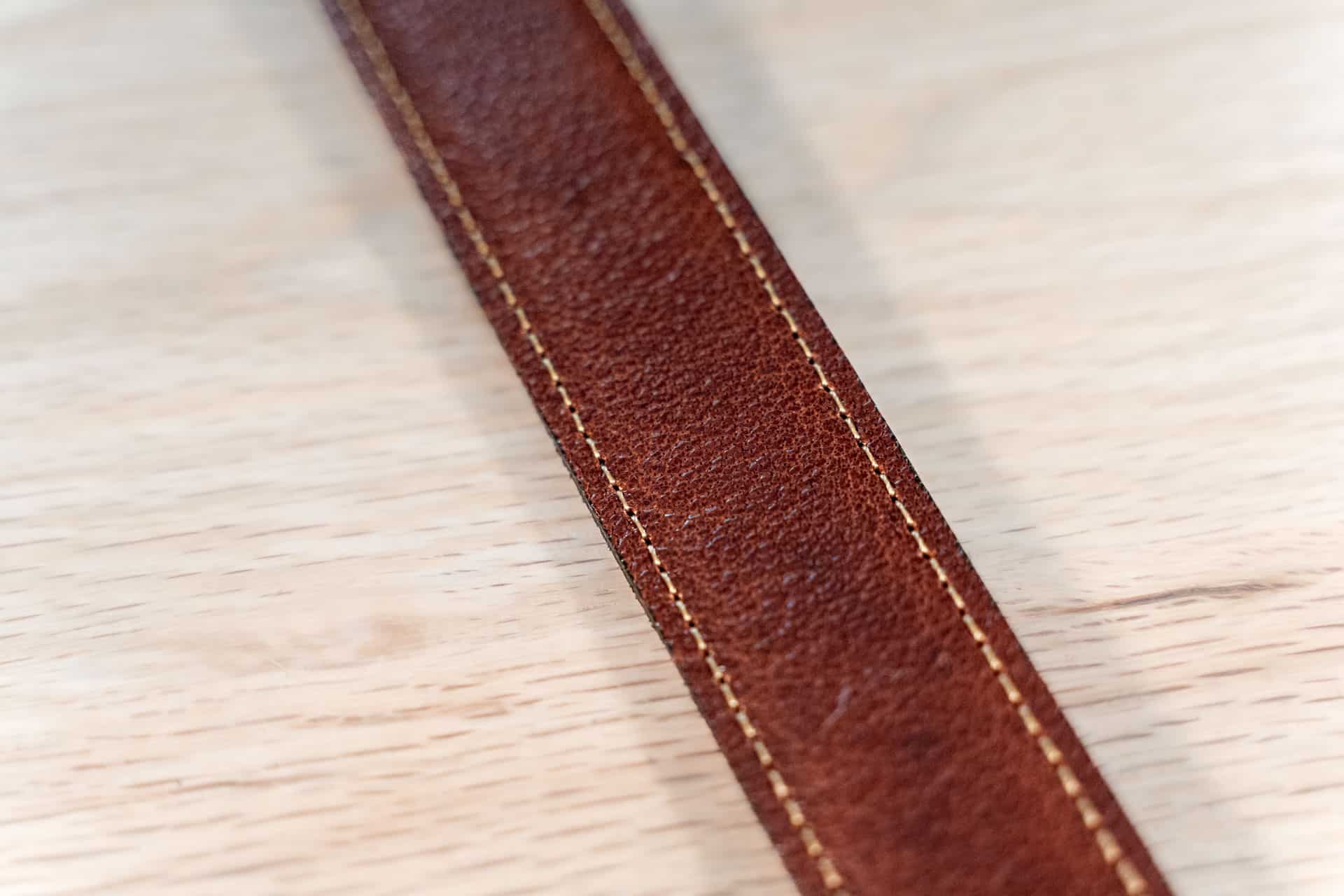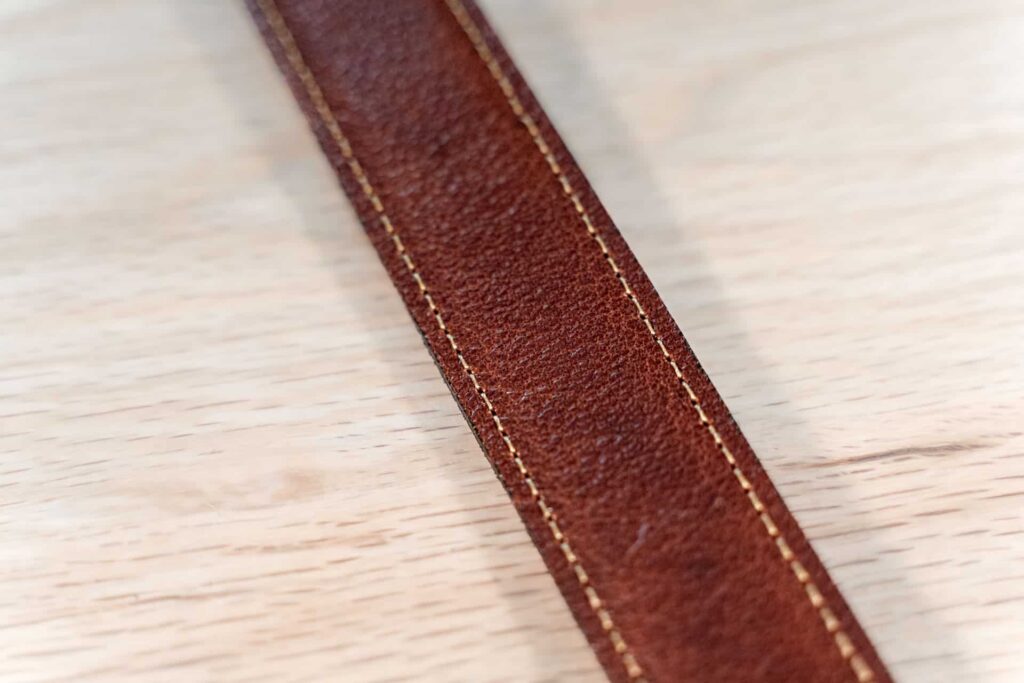 Handmade Shrunken Leather Belt
This shrunken leather belt is handmade by us! We handpick the leather in this belt so it's consistent and strong. This belt is Made in USA and built to last.