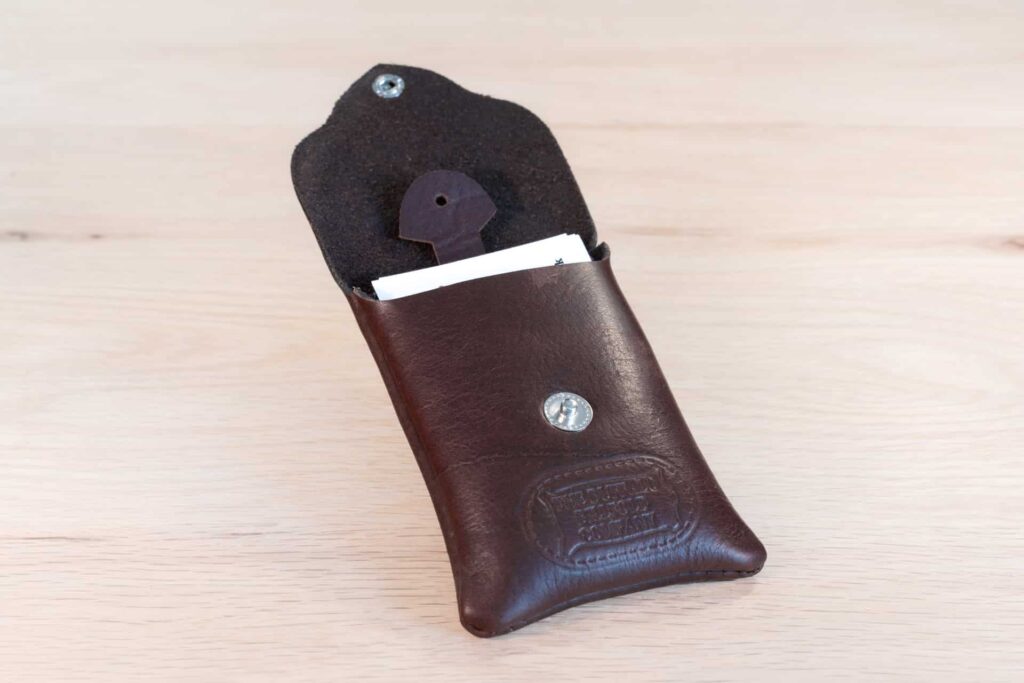 Vertical Business Card Holder
This business card holder will hold your vertically designed business cards upright. This card holder is handmade from American Bison full grain leather. It has a flap on top that closes with a strong metal snap. You can pick from a brown, black or red version of this holder that best matches your business card design.
A Vertical Holder
We've designed this stylish leather case for vertical business cards. It's perfect for business cards that are designed in an upright way because you'll be able to pull your cards out in the correct direction every time.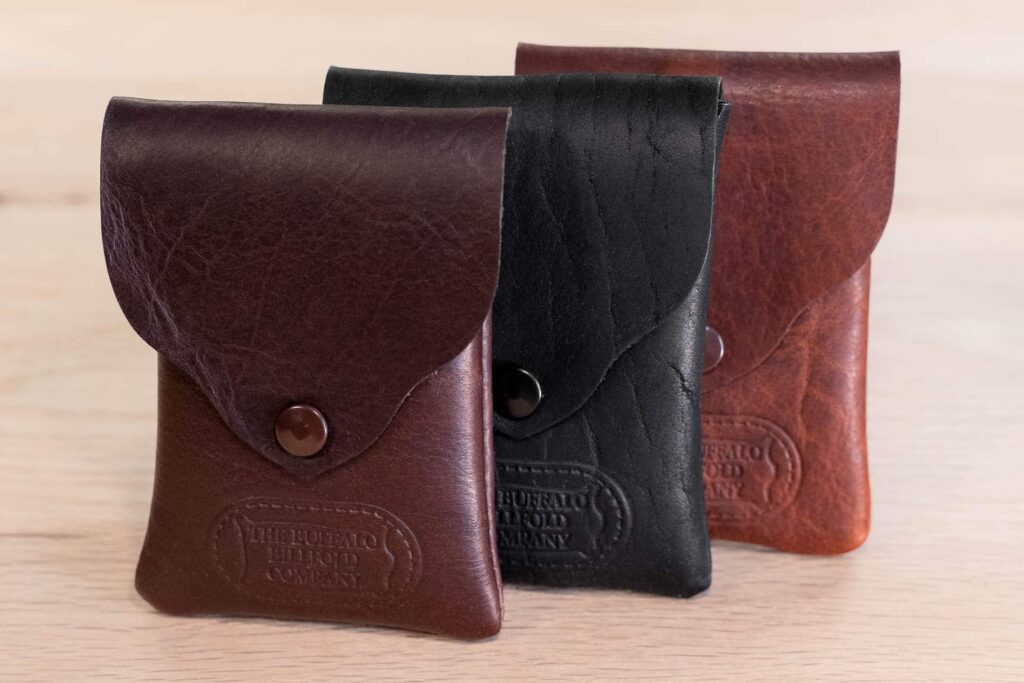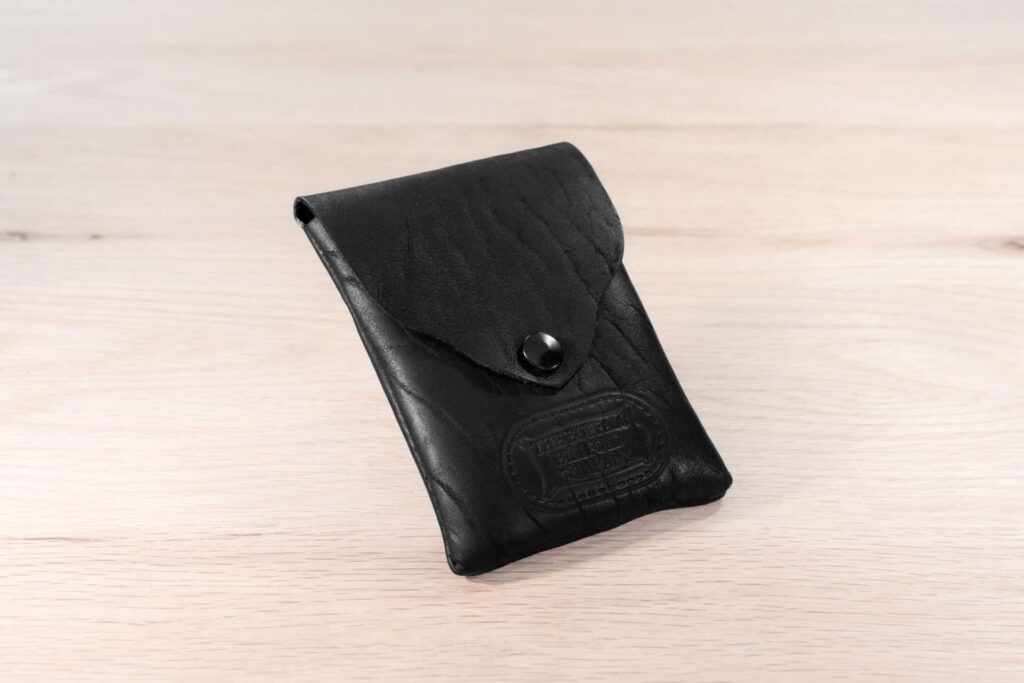 Black
The leather in this holder will look amazing with any black suit or dress. You can round out your business attire with this vertical holder and some of our other business leather goods.
Brown
We recommend this brown leather version when you're dressing business casual. It's perfect for all occasions and works with standard sized business cards.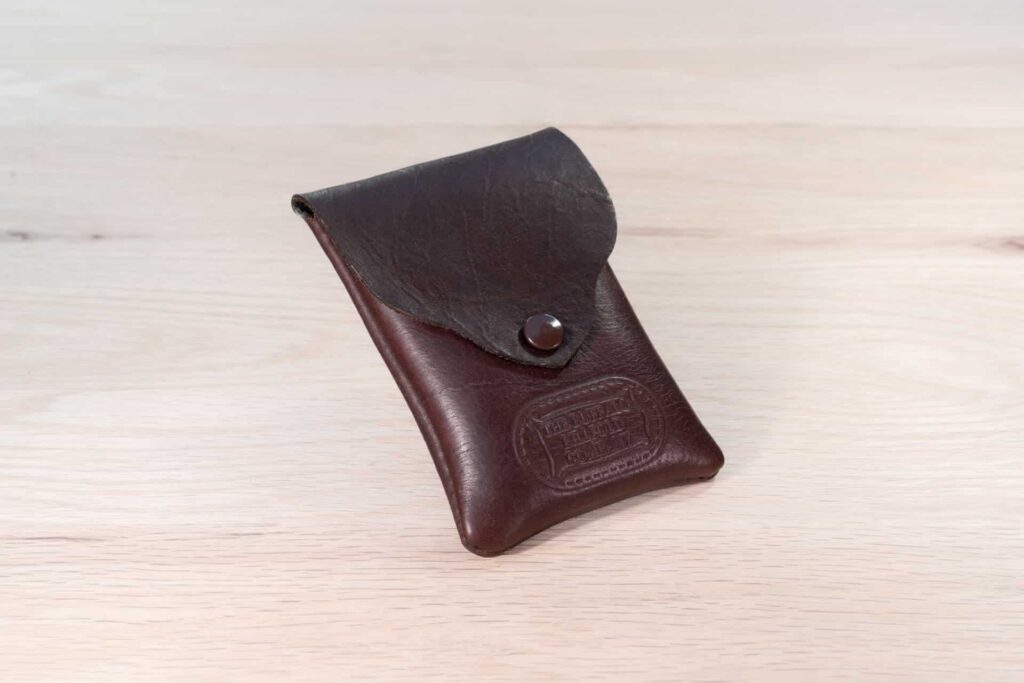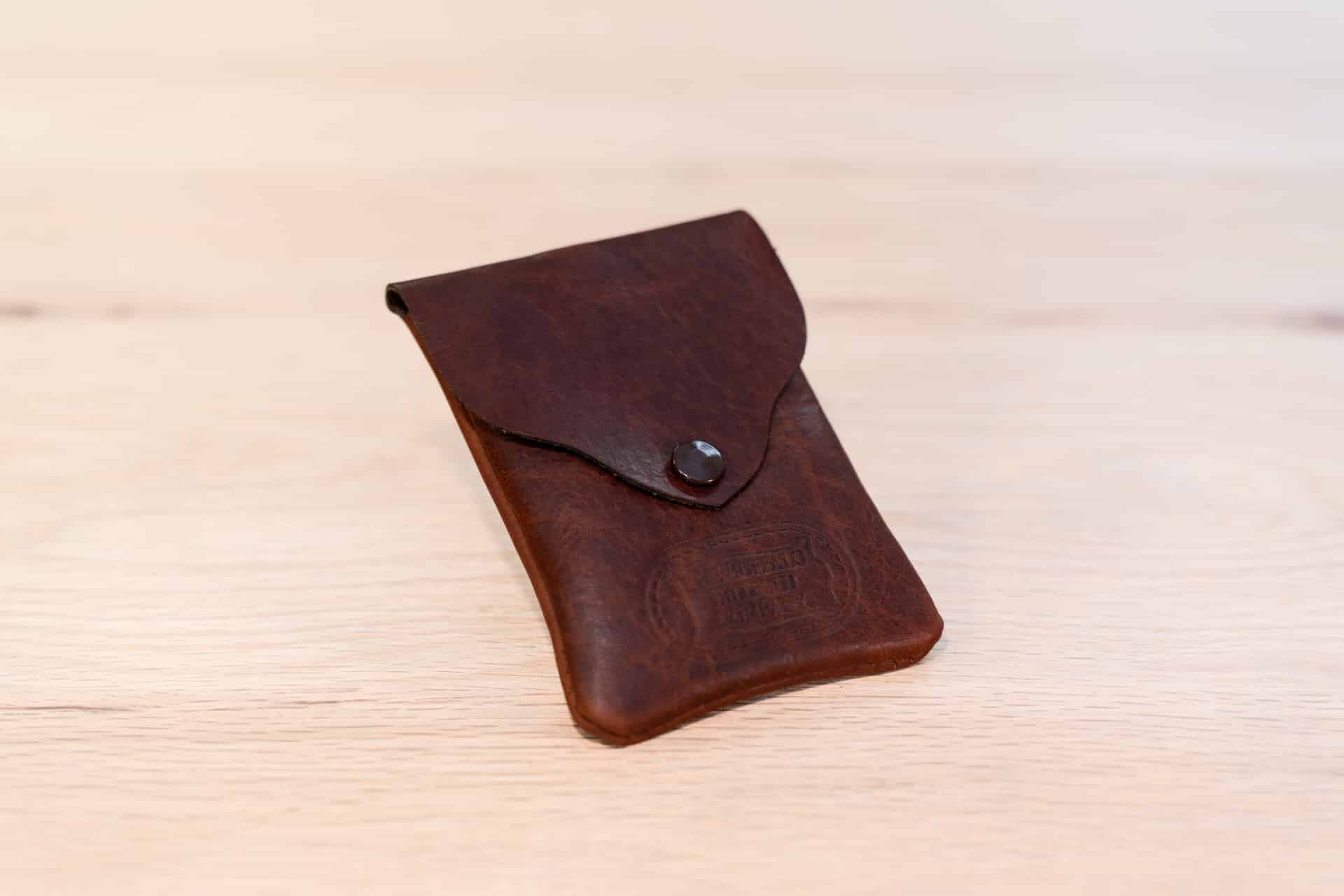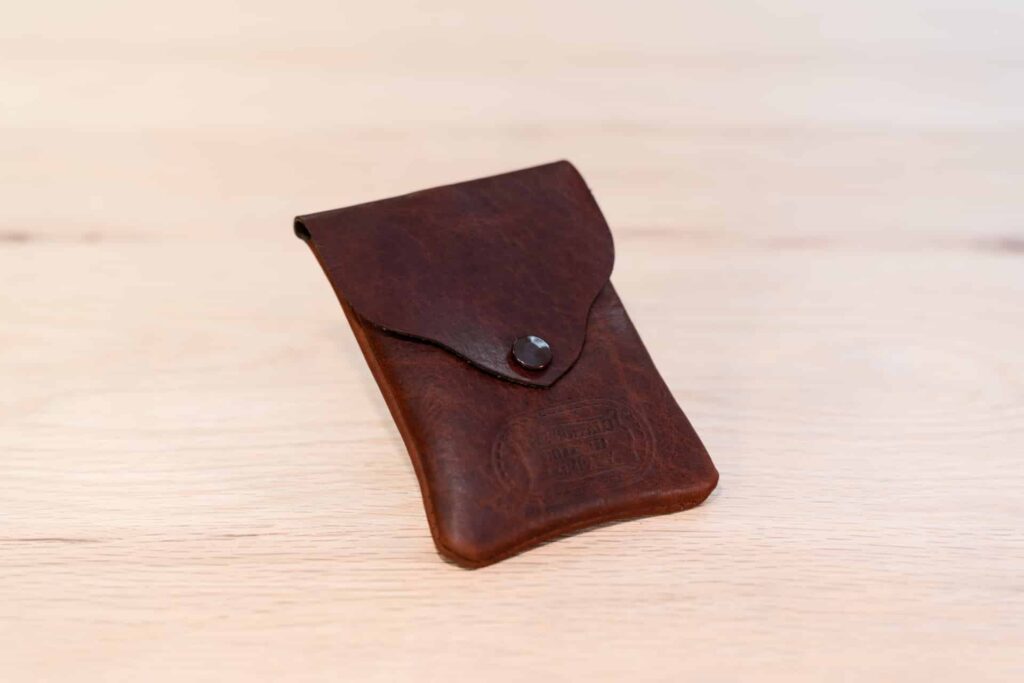 Red
Our red card holder stands out more than the other colors and will look great with your business attire. This red vertical holder will match other items in our American Chestnut Collection.
Pull Tab
You can access your cards quickly by opening the flap on the top of this vertical case and using the pull tab. When you pull on the leather tab it will lift your business cards upwards making them easy them easy to grab.