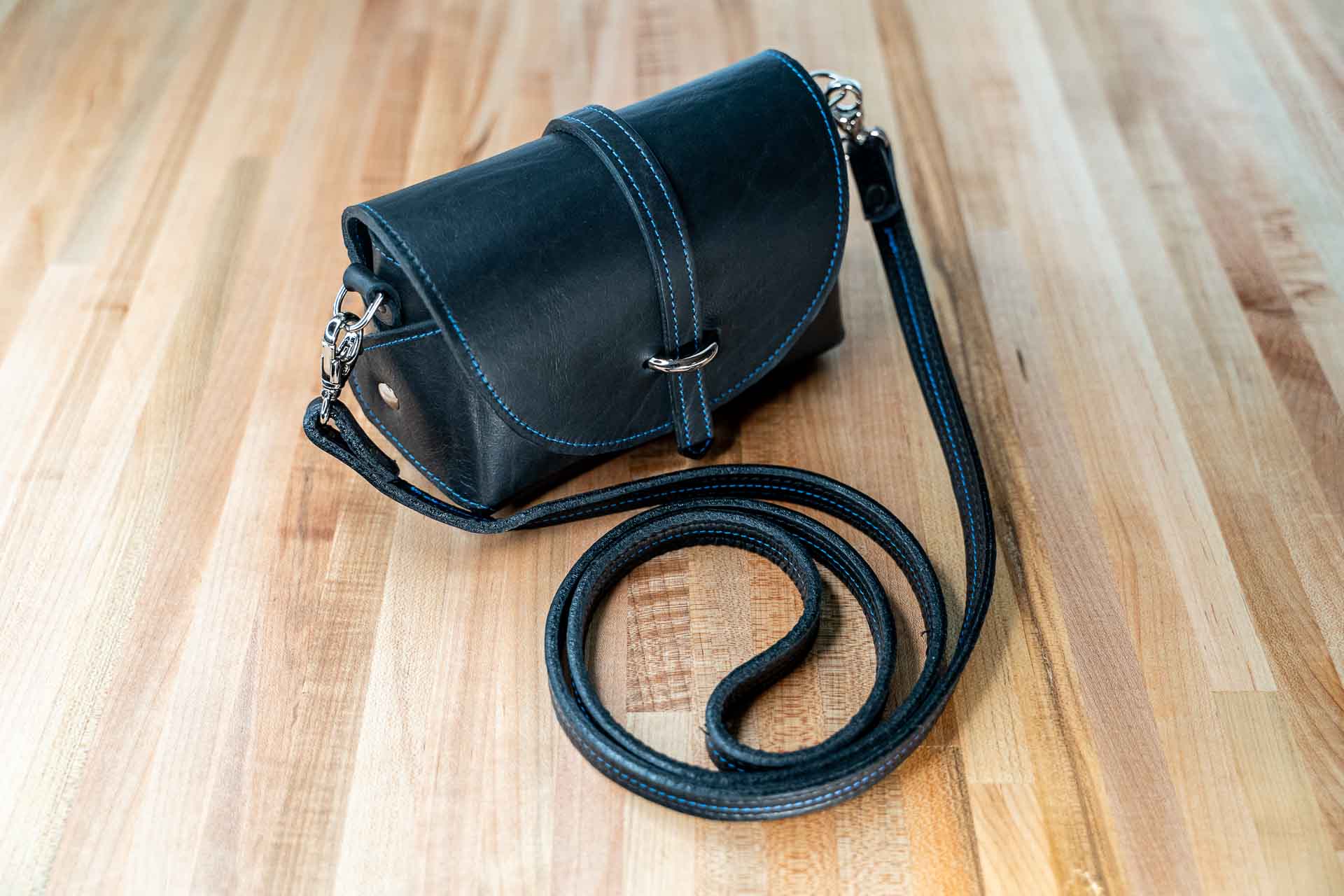 Mini Leather Crossbody Bag
This mini leather crossbody bag has a long shoulder strap and is perfect when you need to carry just a little bit. It's unique design makes it stand out from other bags so it's sure to get noticed when you dress to impress. And the cobalt thread and stainless steel hardware highlight the dark black leather. This mini crossbody bag is currently one of a kind. The outside is full grain leather and the inside is soft suede. We used thick leather so this little bag is going to last a very long time. It's Made in USA and built to last!
Phone, Wallet, and a bit more.
This leather bag was created to be lightweight and stand out. This bold bag packs a punch when it comes to its stylish design and small size. It'll fit a phone (pictured iPhone X), small wallet, some lipstick, and a few other small items.