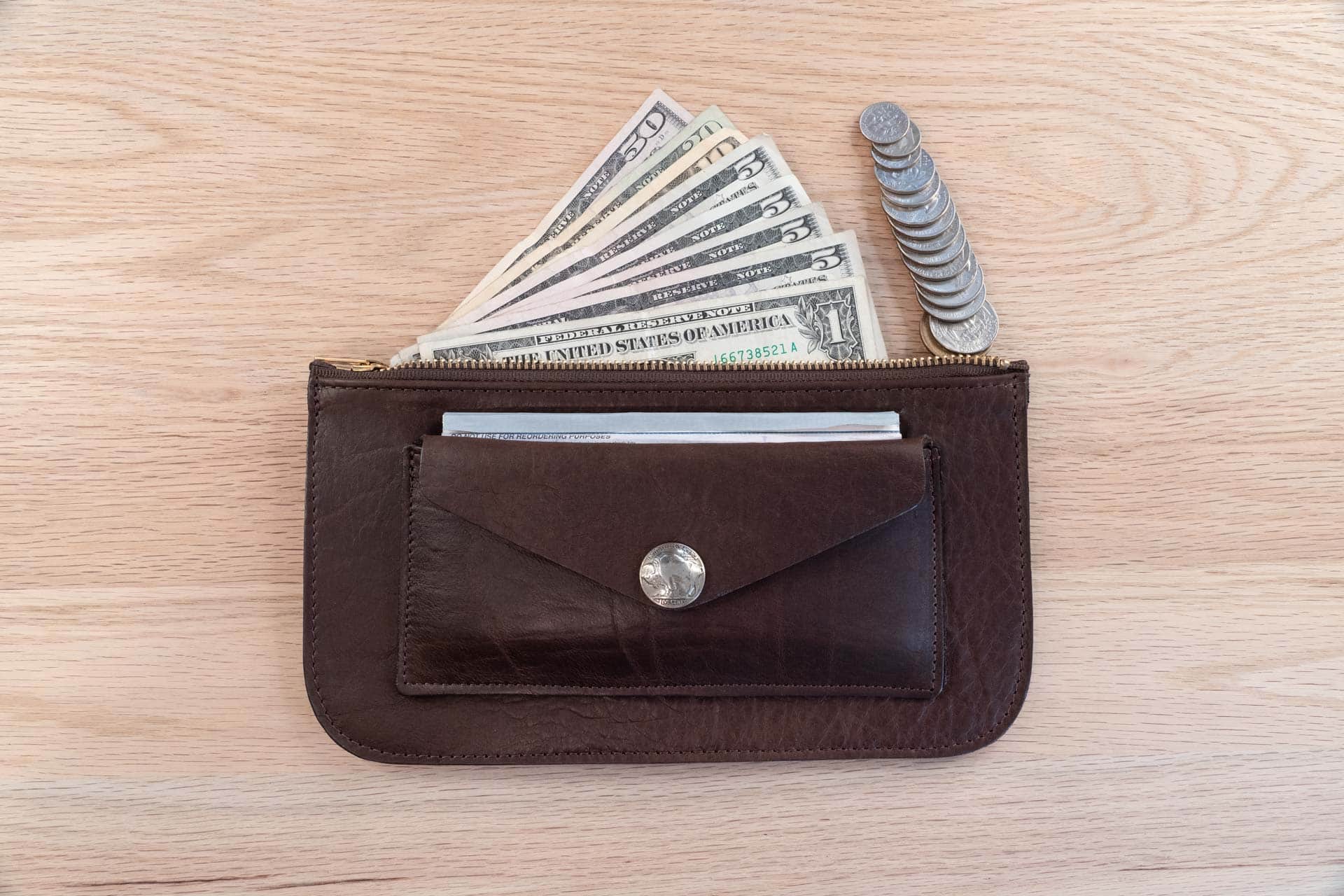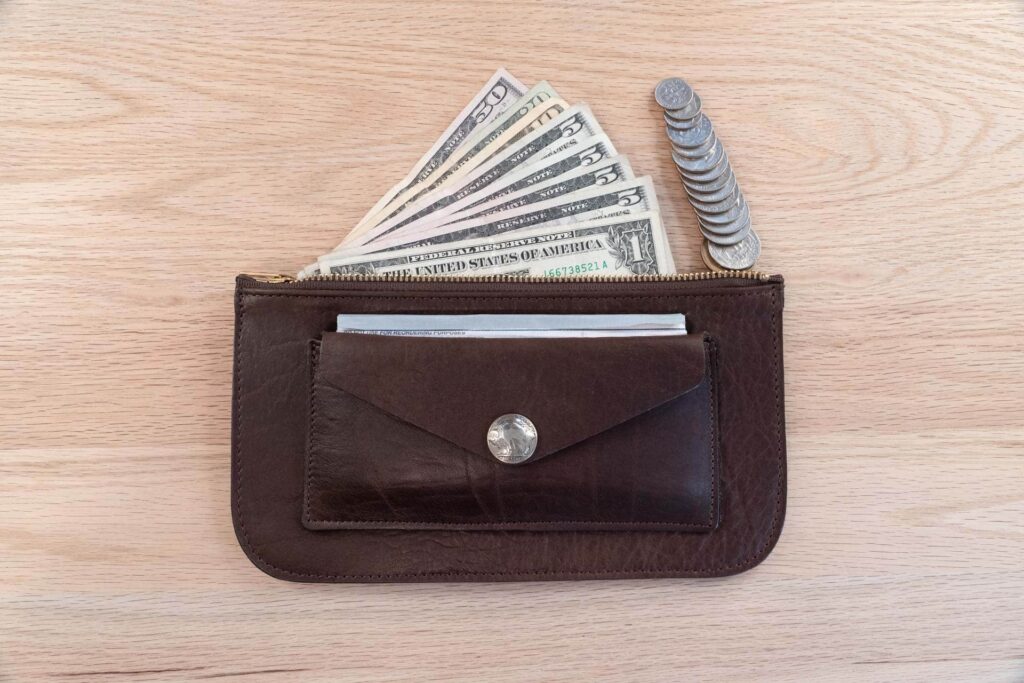 Leather Money Bag
This leather money bag is handcrafted from American Bison leather and holds bills, coins, checkbook and cards. Bank deposits have never been easier! You can toss the cash, receipts, checks, coins and more into this leather deposit bag for your trip to the bank. It's a small and discrete bank bag, so it's easy to take with to the car.
Money Bag Dimensions
Width: 9.75 in
Height: 5.25 in
Thickness: 0.5 in
Front Pocket Dimensions
Width: 6.5 in
Height: 3 in
Thickness: 0.25 in
Checkbook Slot Dimensions
Width: 6.5 in
Height: 3 in
Thickness: 0.25 in
Credit Card Pocket
When you have a business you often need to deal with all forms of payments. You'll likely need to pay for things with a business credit card too. So we've included a pocket to hold credit cards and other business items you need for daily transactions. With this bank money bag, you'll have everything you need to keep your business running smoothly so you can focus better on all the other details.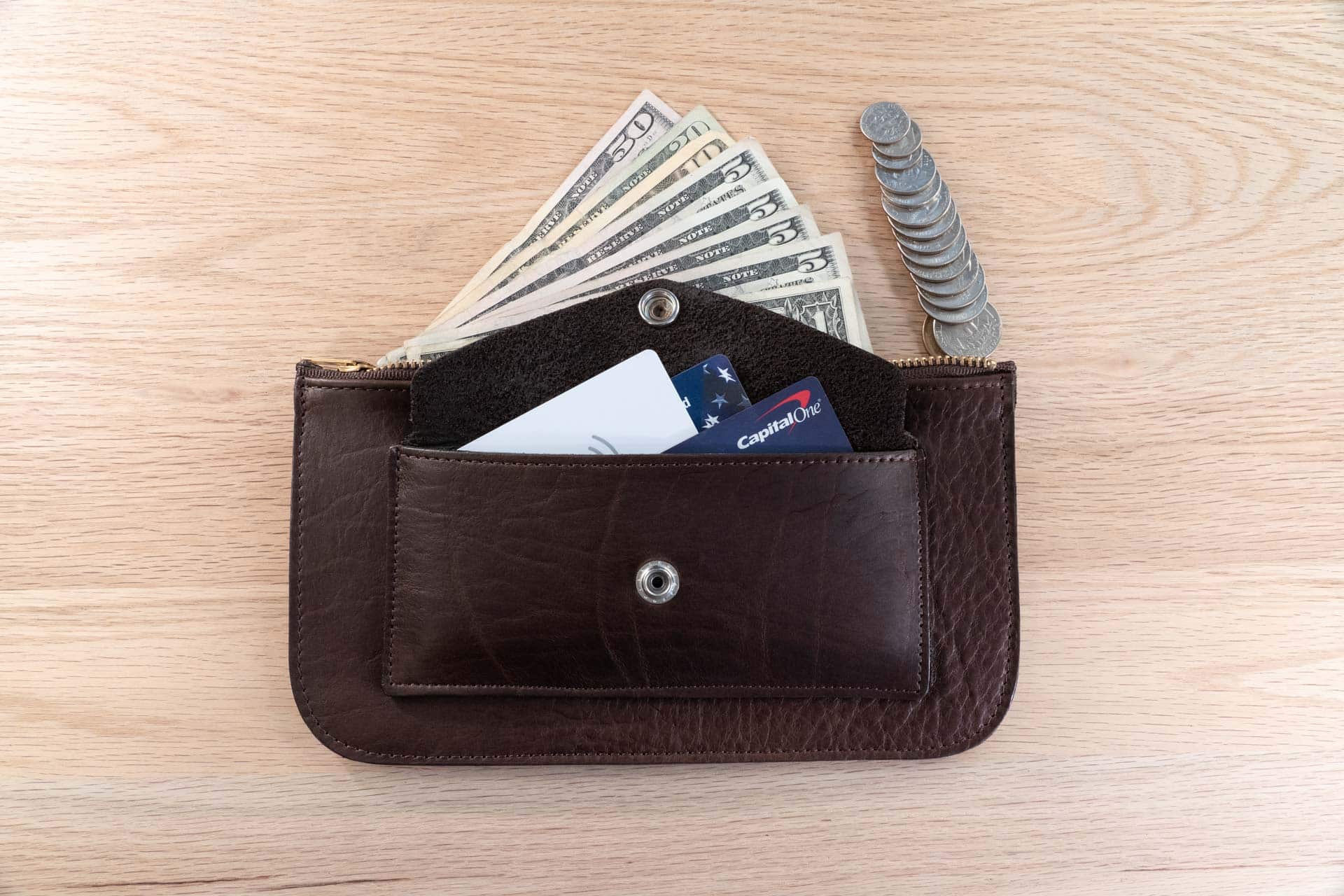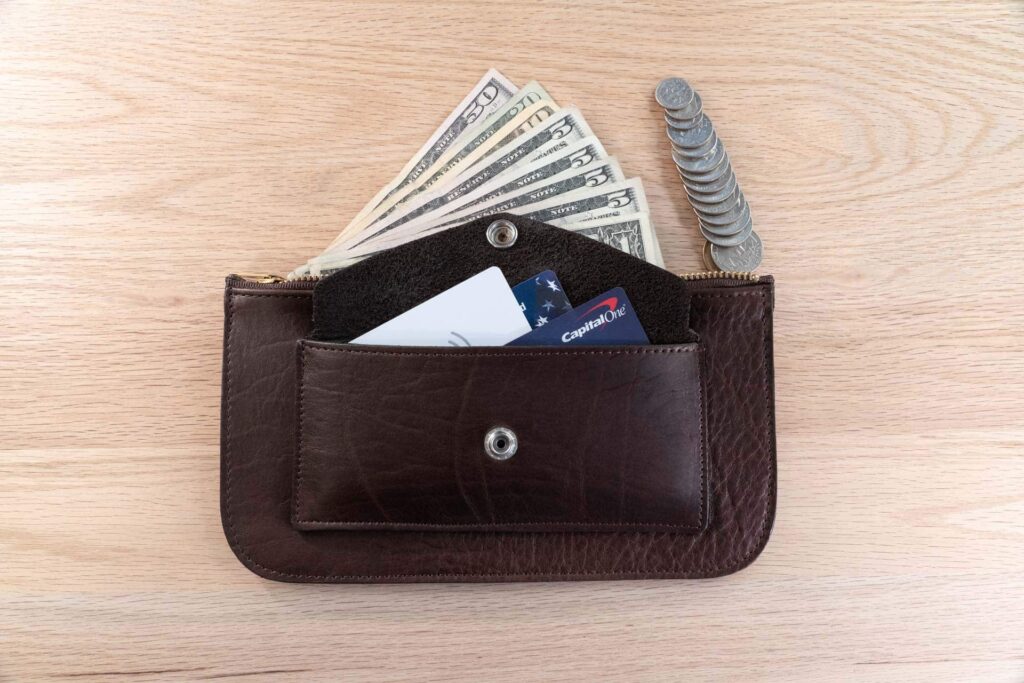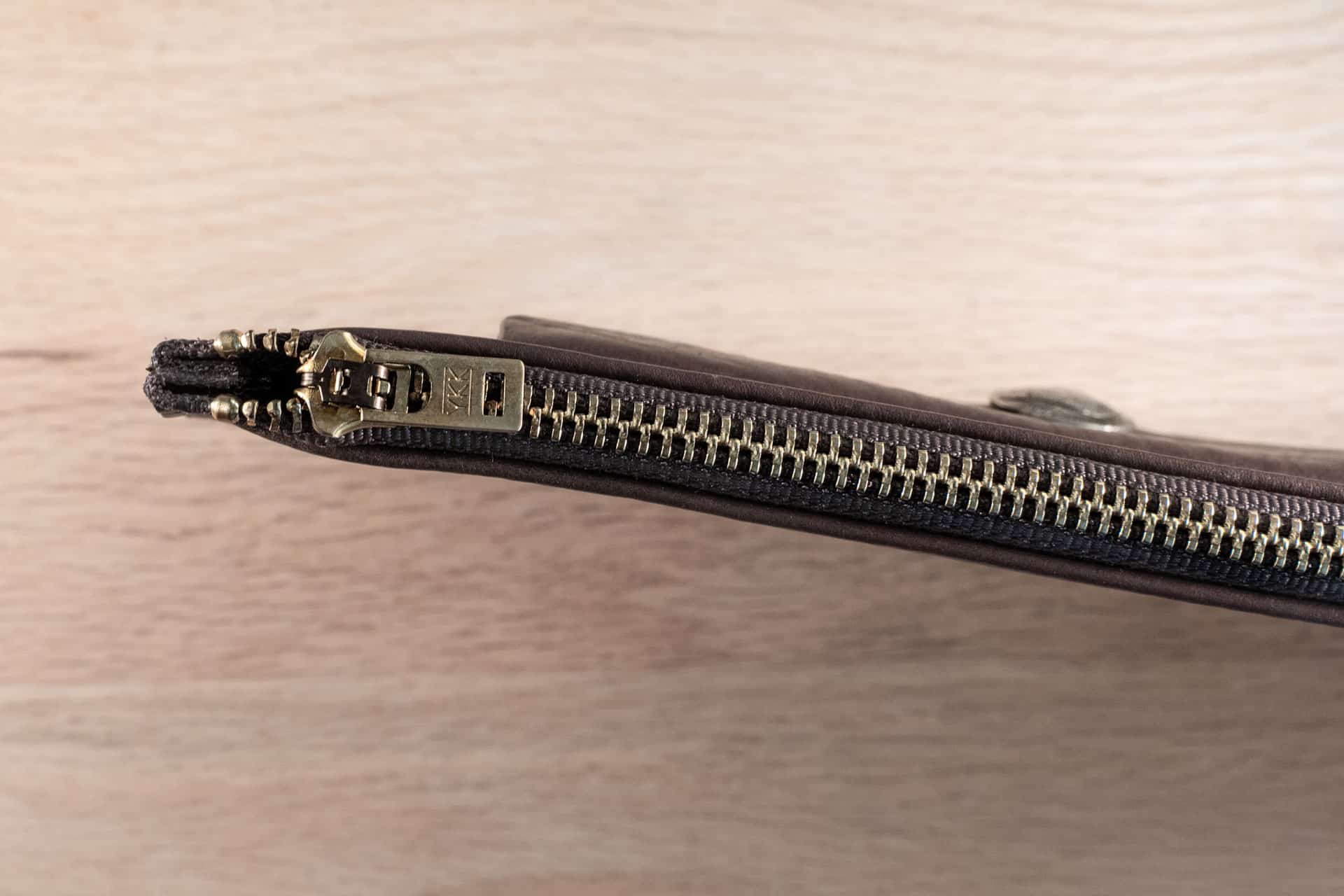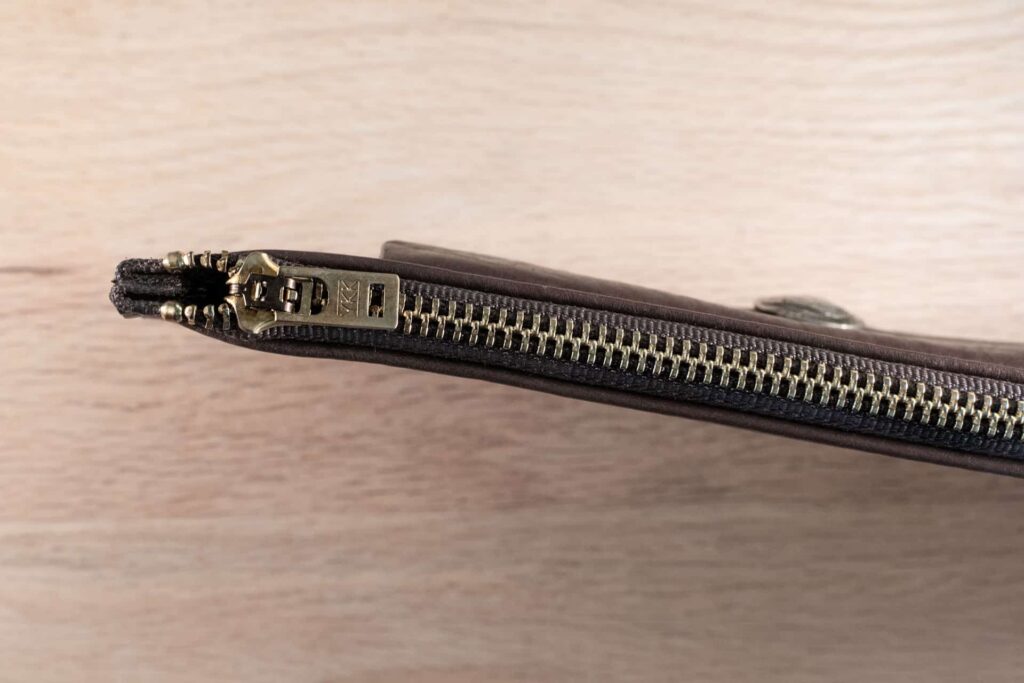 Strong Metal Zipper
Keep your deposit secure in this leather money bag. The strong metal zipper, durable leather, and sturdy snap will keep your end of day deposit in the bag on the way to the bank.
Checkbook Holder
We've added a slot on this leather money bag to hold your checkbook. It's just behind the front pocket and measures 6.5 inches wide and 3 inches tall.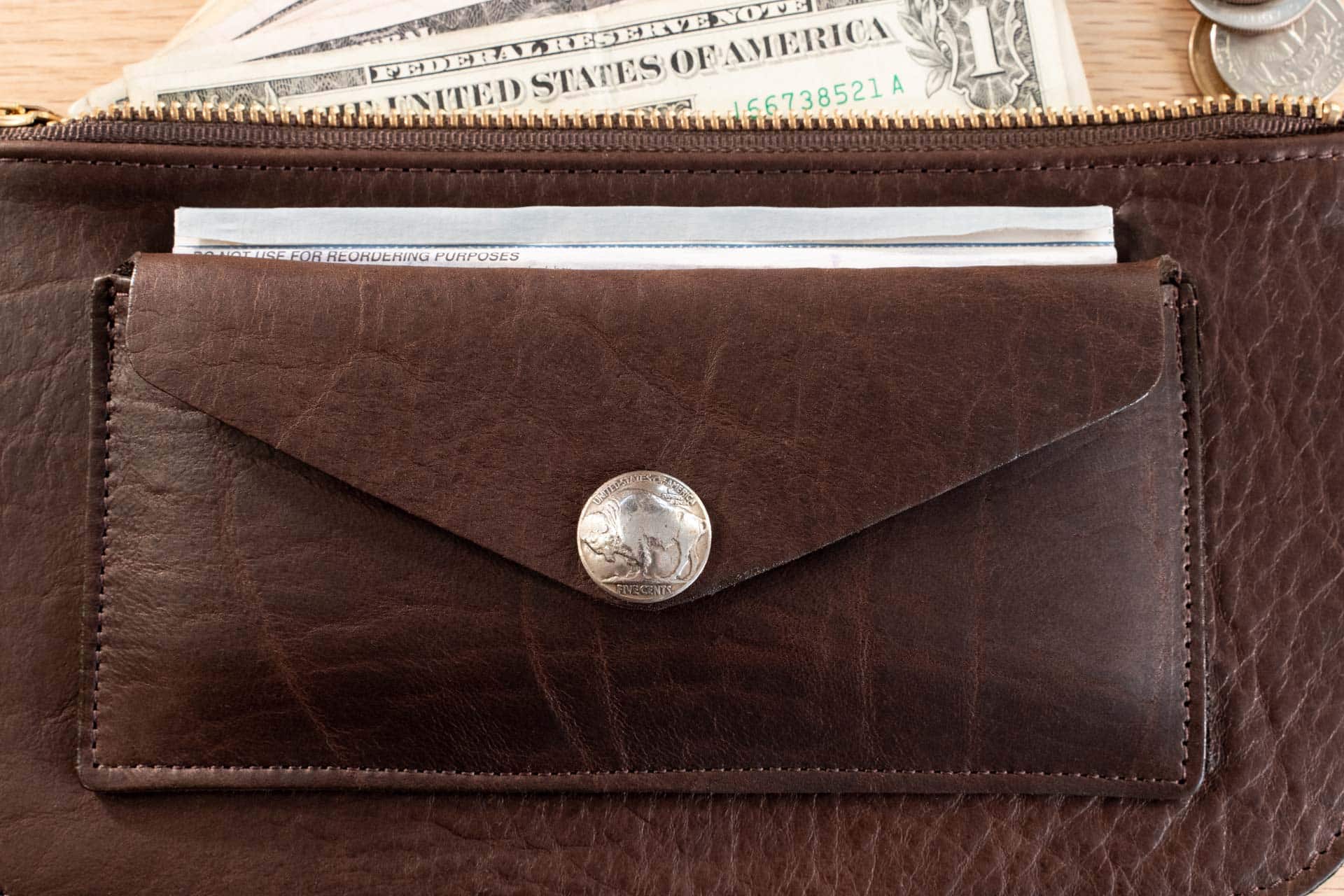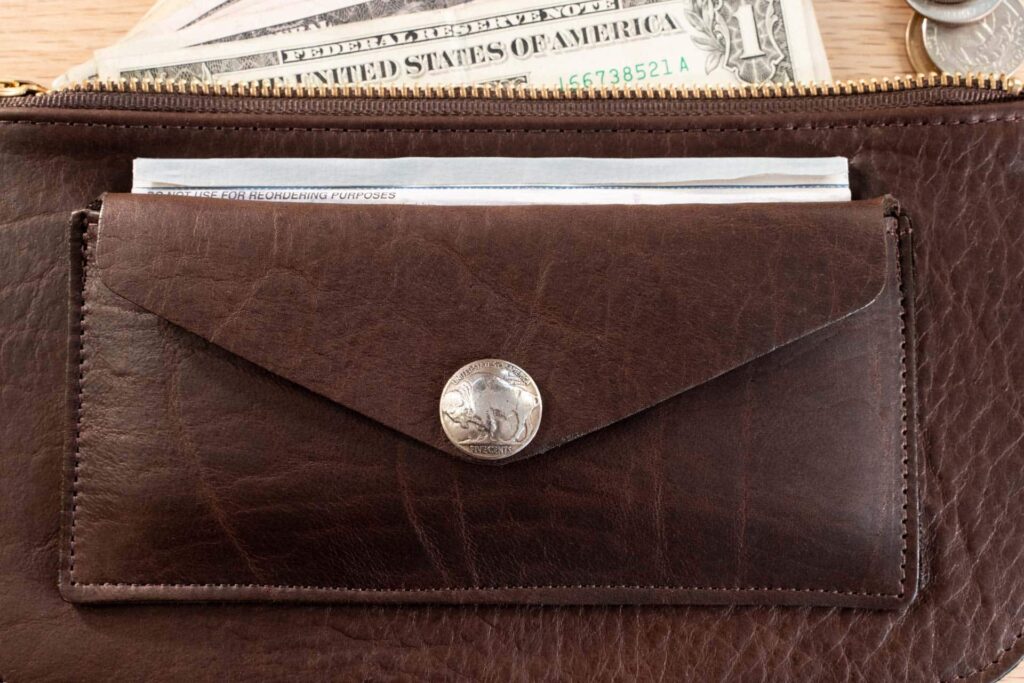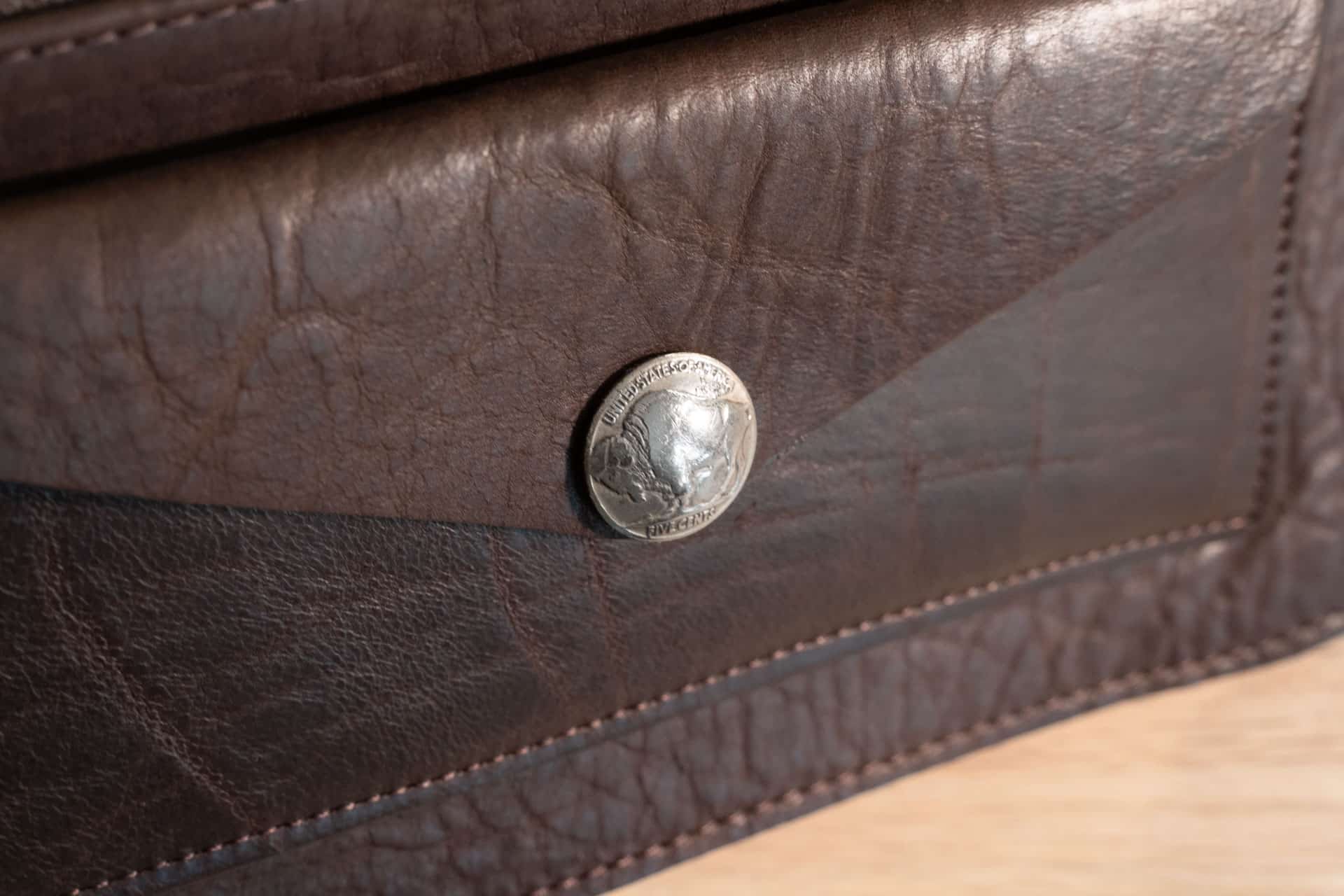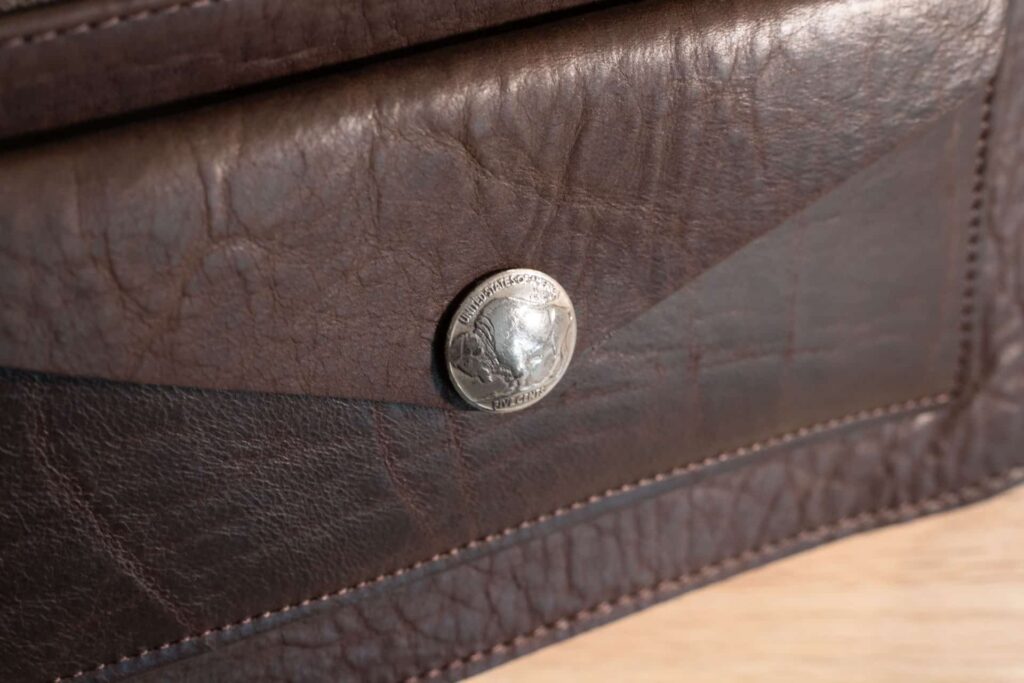 Strong Snapping Pocket
We've added a pocket to the front of this leather deposit bag that features a genuine Buffalo Nickel snap. You can hold cards or change in this pocket and keep it closed using the strong and durable snap.
Full Grain Leather
Our bank money bag is made with full grain leather because it's the strongest you can get. This type of leather retains its most dense grain fibers and natural markings, while "top grain leather" has had this dense fiber structure sanded off. This type of leather will last longer than other types of leather. As you use this leather deposit bag on trips to the bank, it will develop an amazing patina that will tell a story for years to come.