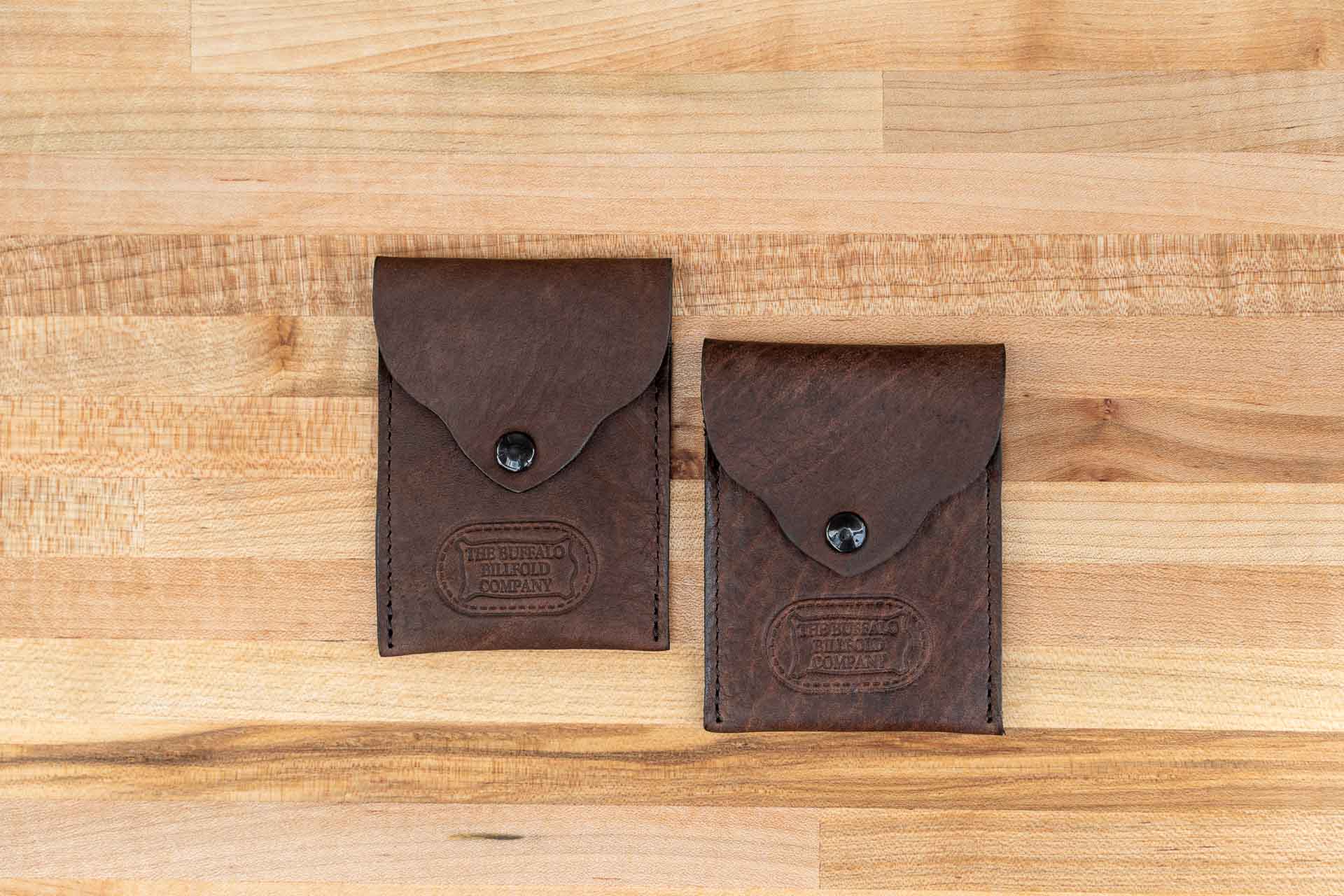 Leather Business Card Holder for Men and Women
Our leather business card holder for men and women is handmade from high quality full grain leather. This case is made from American Bison leather because it's stretchy, strong, durable and the perfect fit for a business card case. You can easily take this leather holder with you into a business meeting since it's so slim and small. It won't get in the way, but it'll be there when you need it. This case holds business cards and credit cards. It's easy to toss in a purse, front pocket, work bag, or even a glove compartment in your car. It helps organize and save space at the same time! This holder is made in USA and built to last.
Snapping Card Case
We've added a snap to our leather business card case to make sure your cards don't fall out. The snap is small and flush with the leather so it doesn't get in the way. This case can hold business cards, credit cards, cash, and other small items.