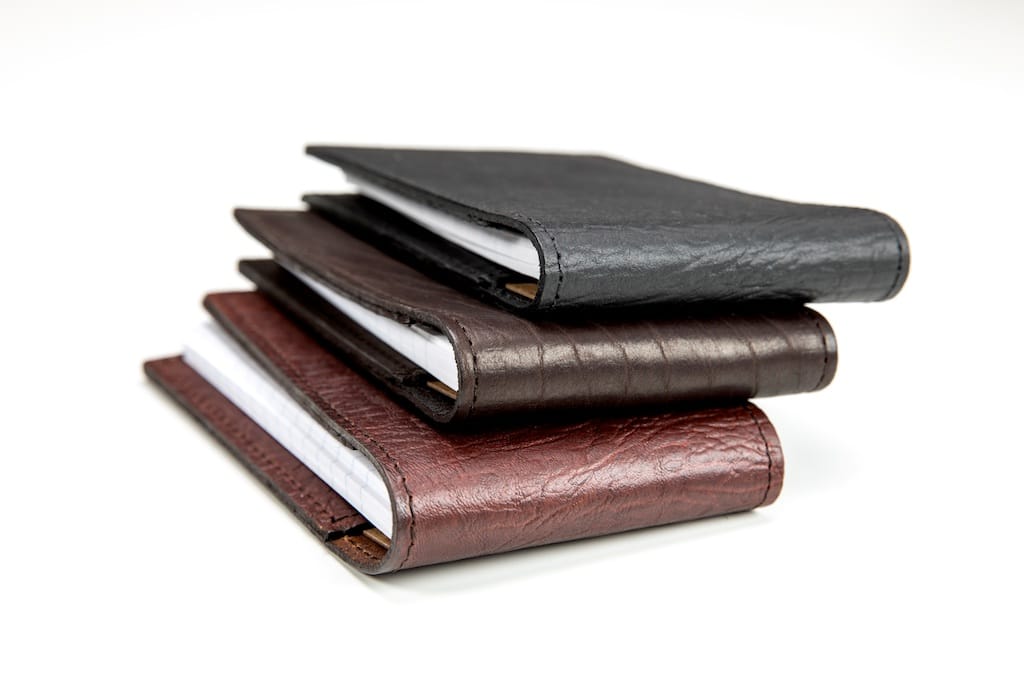 Leather Flip Style Notepad
You'll be able to quickly jot notes to your hearts content in our buffalo Leather Flip Style Notepad. These notepads are handcrafted from American Bison leather and come in three colors; black, brown and red. Customers can aptly jot notes on this notepad because of the firm leather case backing. Our leathersmiths build these notepads with thick thread and the highest quality leather, ensuring that they will last a long time. Packed with character, these notepads will be a great companion to your everyday lives. The leather notepads are Made in America and built to last!
Portable
This 3×5 flip style notepad is portable and durable. Perfect for slipping into your bag or purse to take quick notes. Take it with you when you travel, perfect for those thoughts while you're on a bus or train.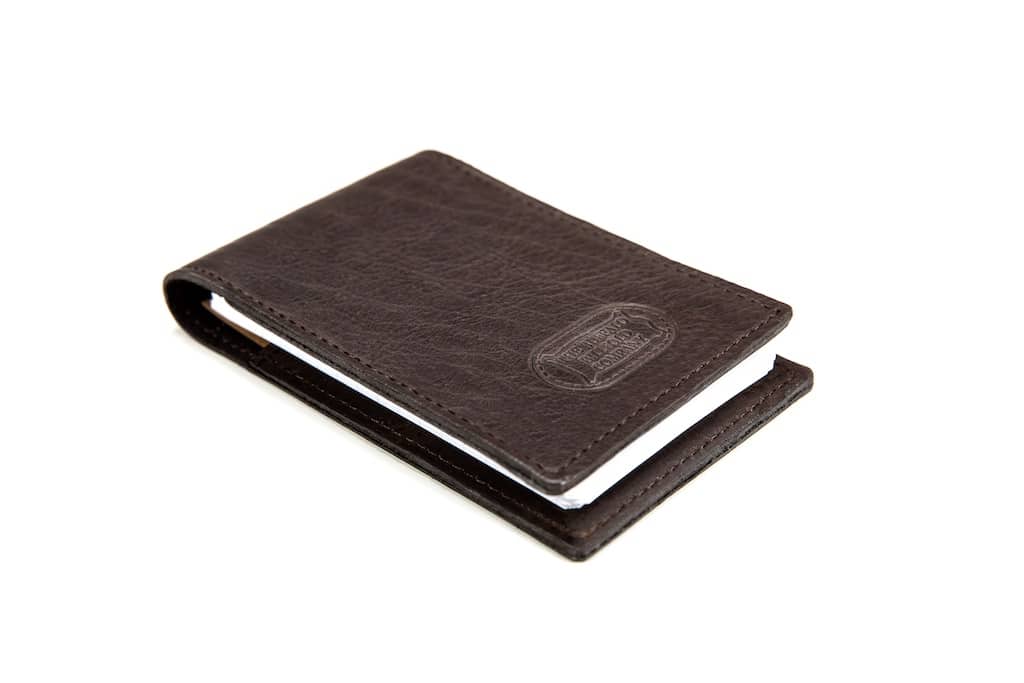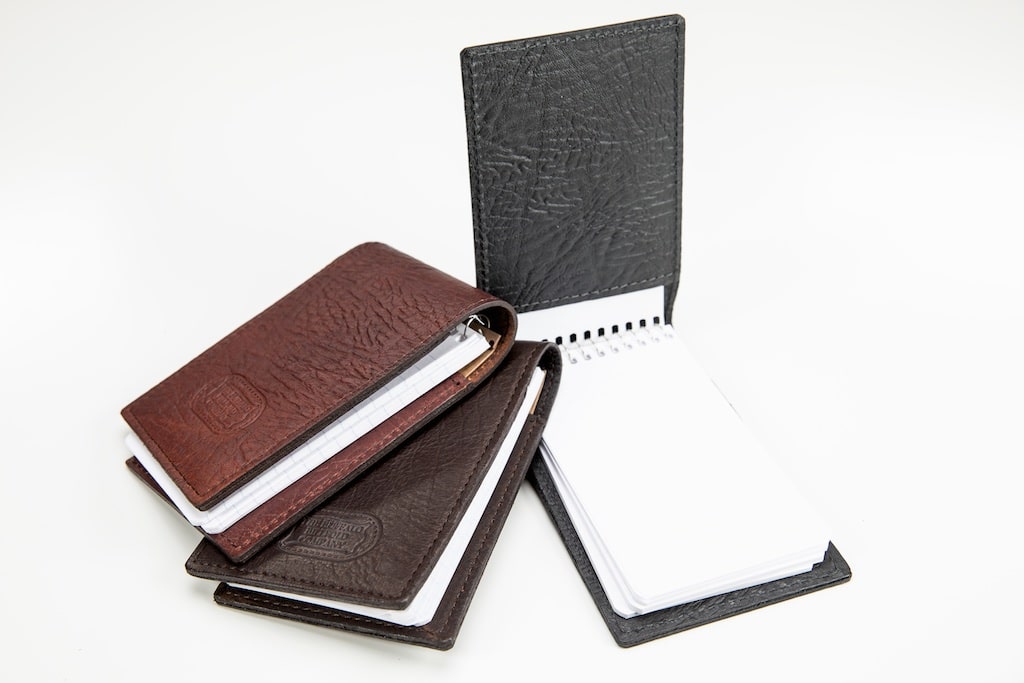 Handmade
We handcraft this leather flip style notepad piece by piece. Our leathersmiths choose each piece of quality full grain leather that is put into this purse. We cut and stitch every piece of leather with care. Whether you're jotting down phone numbers or detailed work notes you can be assured of the craftsmanship. Our master leathersmiths check every item before it leaves our leather shop making sure it's built to our exacting standards.