Cowboy Leather Wallet
Our Cowboy Leather Wallet is handmade for the urban or western cowboy. We created this checkbook sized wallet to include eight credit card slots and two bill slots so you can carry a lot. We've skived the edges of the leather because it helps the wallet to stay as thin as possible as it gets loaded with cards and bills. We use a thicker leather on the outside to protect your cards and cash on the inside. Guys love this wallet because it fits well in their back pockets. Women like this wallet because it is a great companion to our leather purses. Our Cowboy Wallet is handcrafted from American Bison full grain leather so it wears like iron. This wallet is Made in USA and built to last.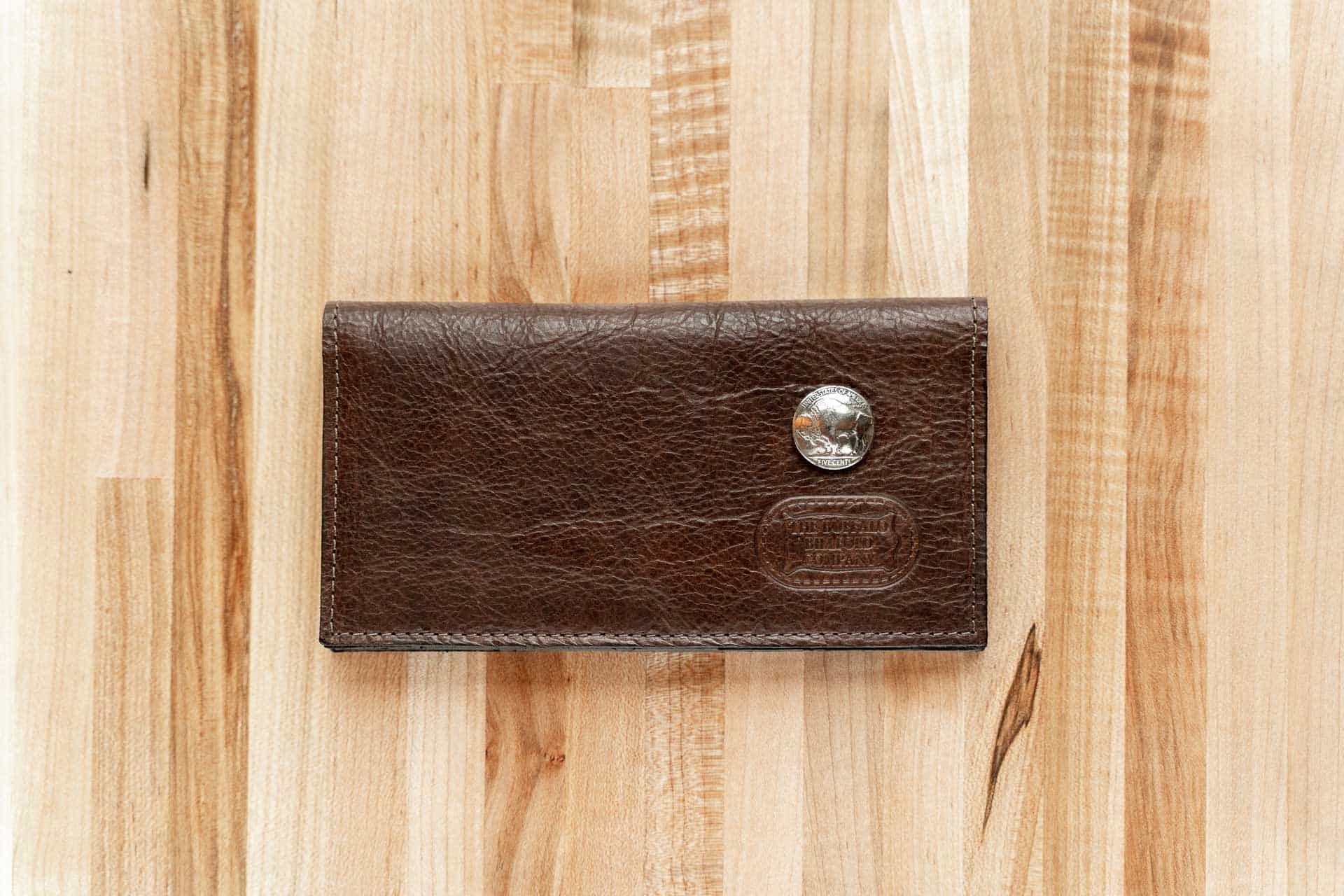 Buffalo Nickel
The front of our Cowboy Leather Wallet includes a genuine Buffalo Nickel on the front. It creates an authentic western look and feel. The nickel will self polish as you use the wallet and it brushes against your jeans pocket or other materials. A perfect style for an urban cowboy.
Leather Credit Card Pockets
The leather credit card pockets on wallet will stretch out over the first couple weeks you use it. We use specific parts of the leather (something machines can't replicate) to create pockets that are stretchy. This means you get to have custom sized credit card pockets in this western wallet. We make the pockets tight at first because they stretch so you'll need to work your cards in. Simply insert one to two cards per pocket until they slide in and out easily. Then insert another. Keep going until you reach the desired pocket size.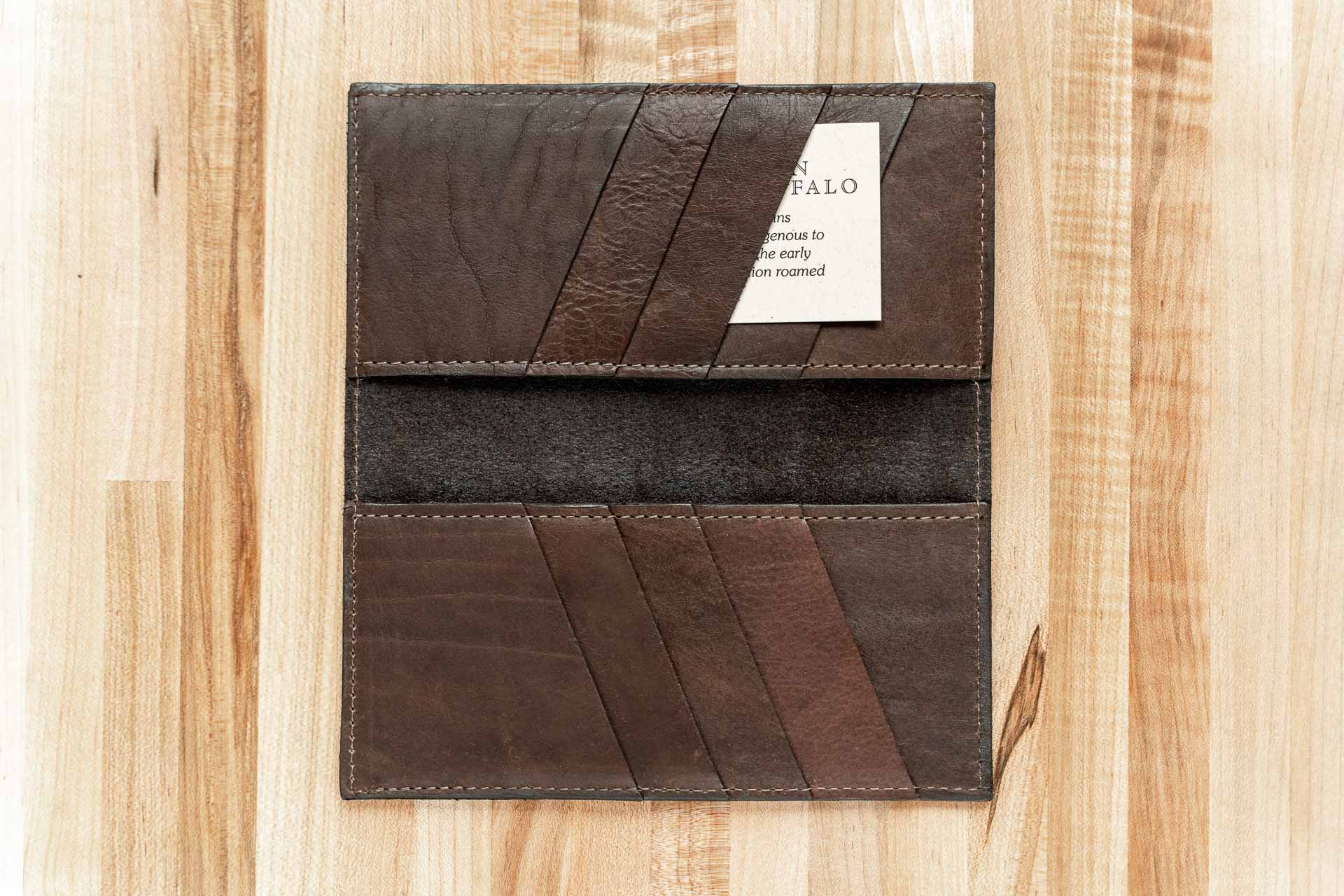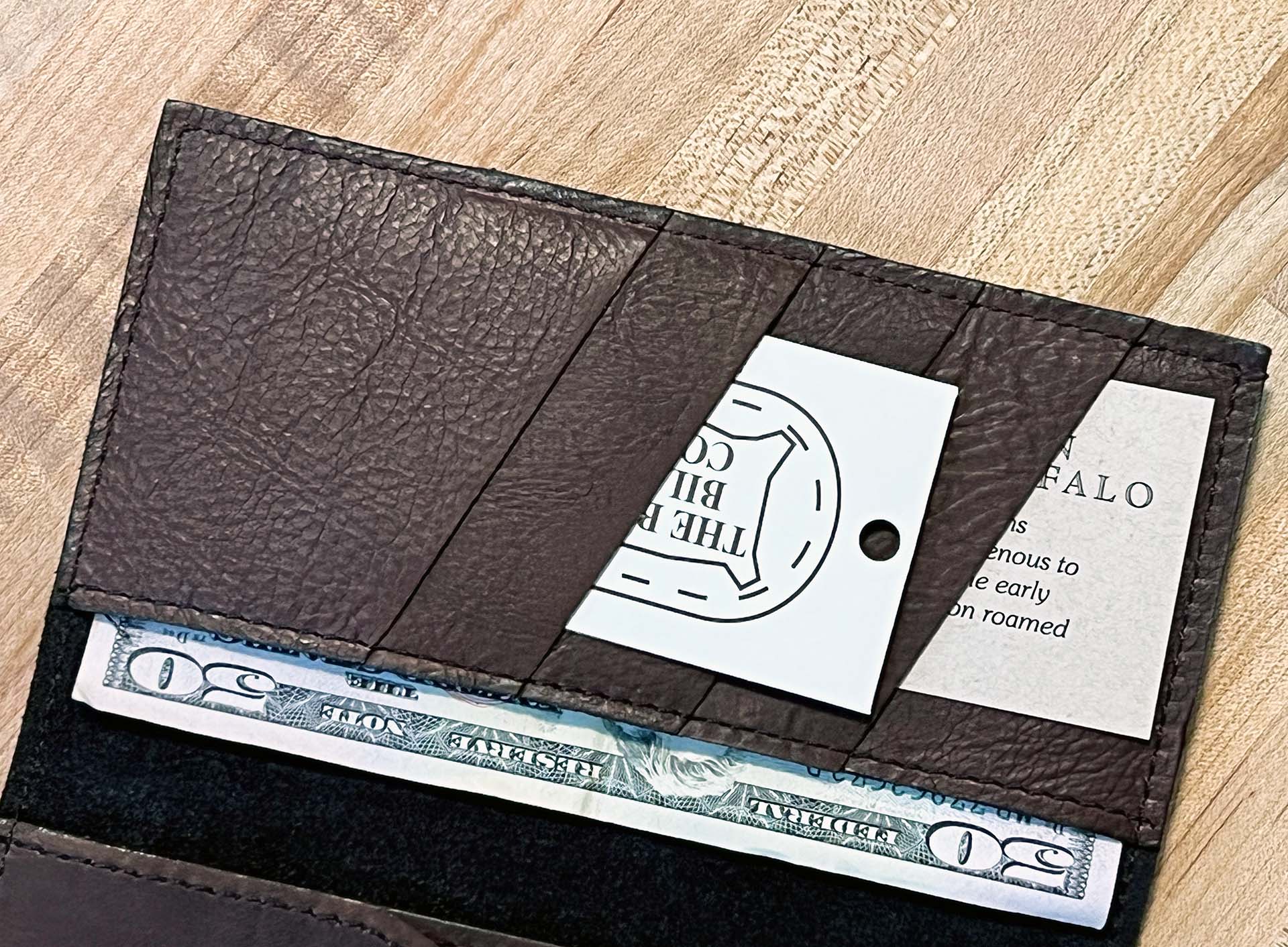 Bill Slots
The Cowboy Leather Wallet has a bill slot on either side that will hold your bills. This compact long wallet won't stick out of your back pocket too far. The bill slots have a snug fit to ensure that your bills stay in place and won't slide out. You can store the lower denomination bills on one side and the higher bills on the other so you can more easily access the correct amount of money you're looking for.
Made in USA
We craft this Cowboy Leather Wallet in our workshop in Worthington, MN, USA. Our master leathersmiths make sure that every piece of leather, every stitch sewn, and every thread trimmed is done to our highest standards. Our Wallets and Bifolds, including this cowboy leather wallet are Made in USA and built to last.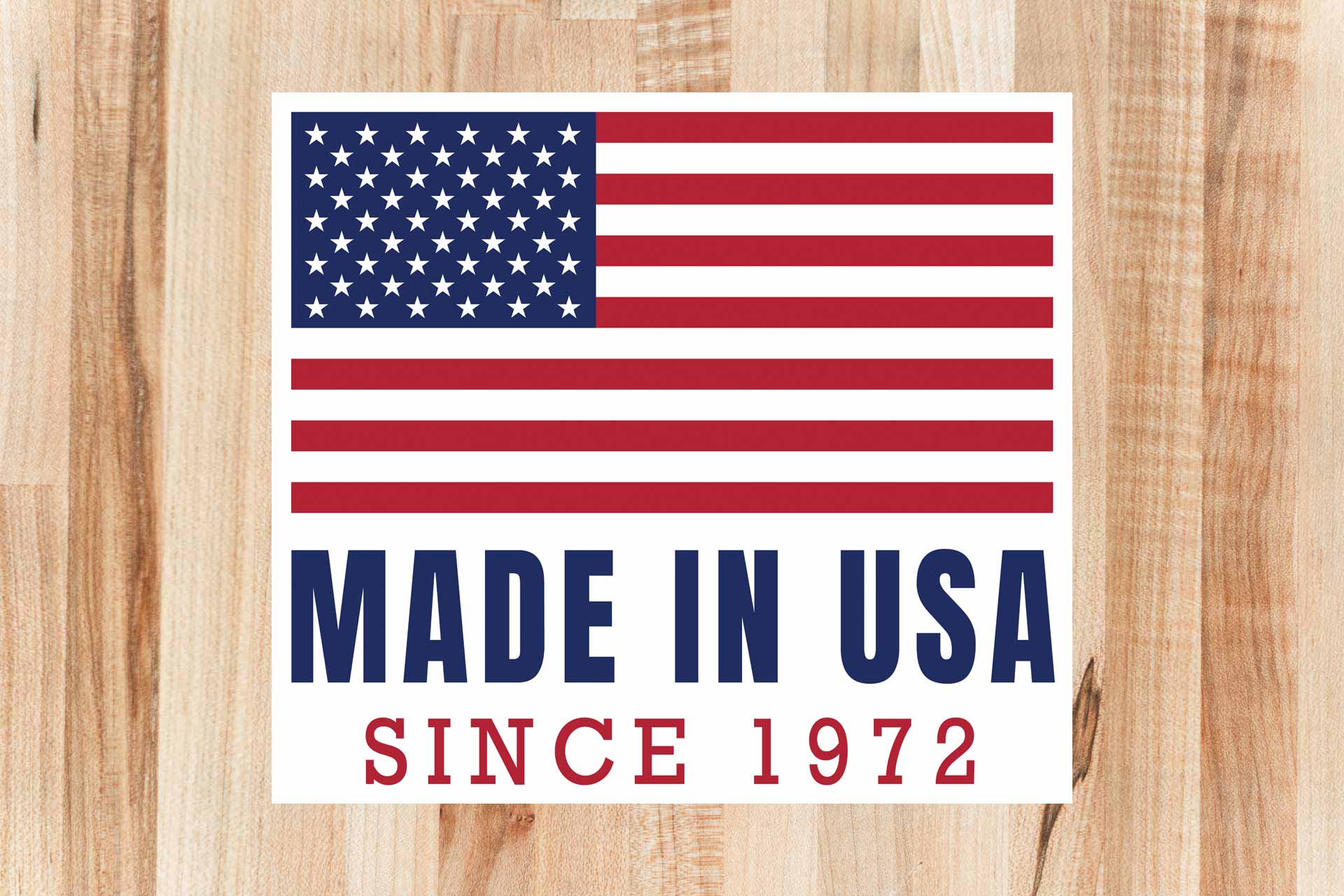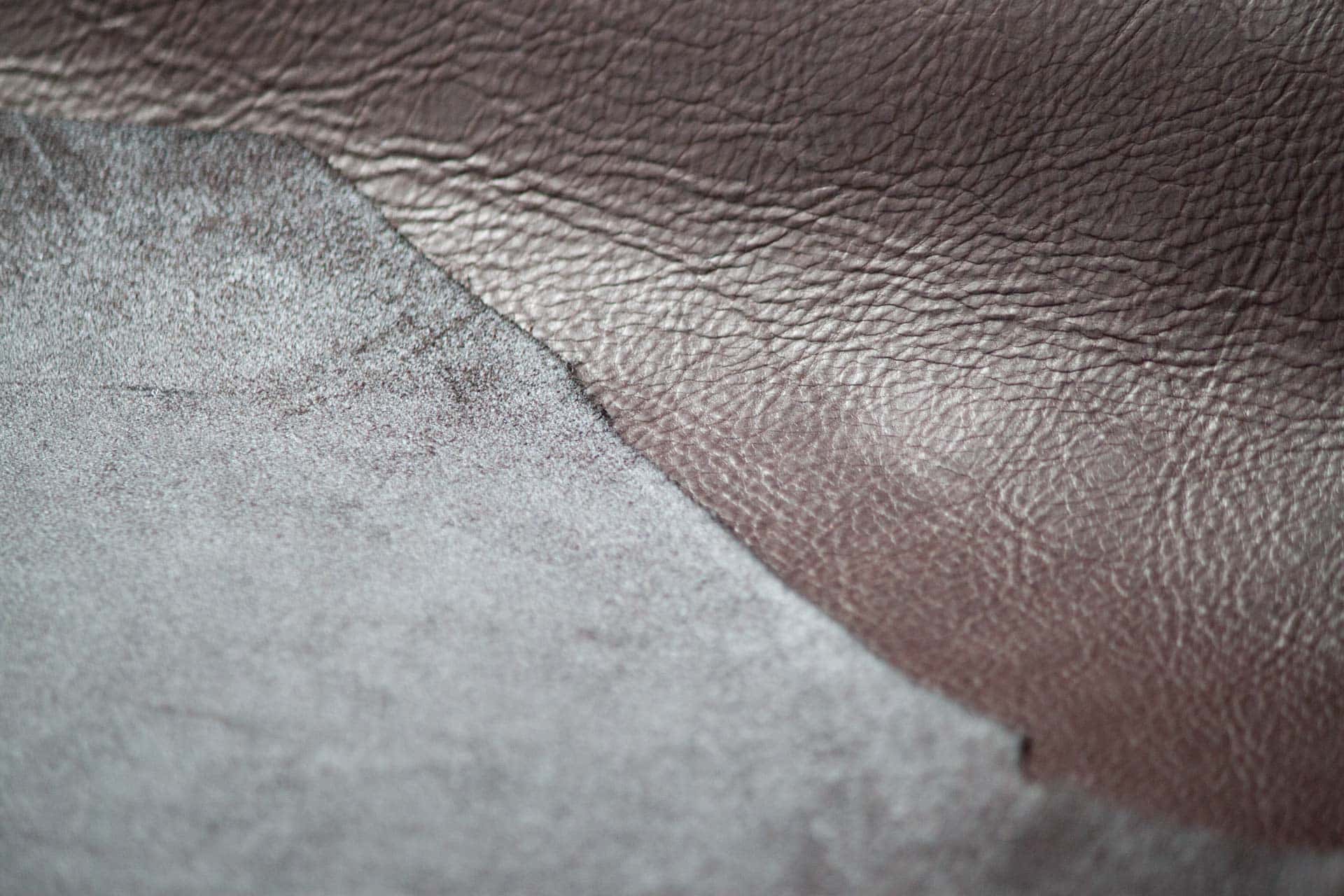 Full Grain Leather
Our Cowboy Leather Wallet is made using Full Grain Leather. Full Grain Leather is the best grade leather and best quality leather. This type of leather is durable, breathable, and strong. It has not been sanded down, so it contains natural markings. Your Leather Wallet will be as unique as you are!