Family Passport Holder Travel Document Organizer Wallet
Our family passport holder travel document organizer wallet is very similar to our Leather Passport Wallet. However the Bison leather in our family passport wallet will stretch slightly more when you stuff it, allowing you to hold up to five passports and family travel documents. Store in your pocket and can keep everyones ID's, passports, tickets and other documents in this travel document organizer for easy access while you're traveling. So go ahead, use this leather family passport holder while you travel the world and stay calm knowing this travel document organizer wallet has you covered.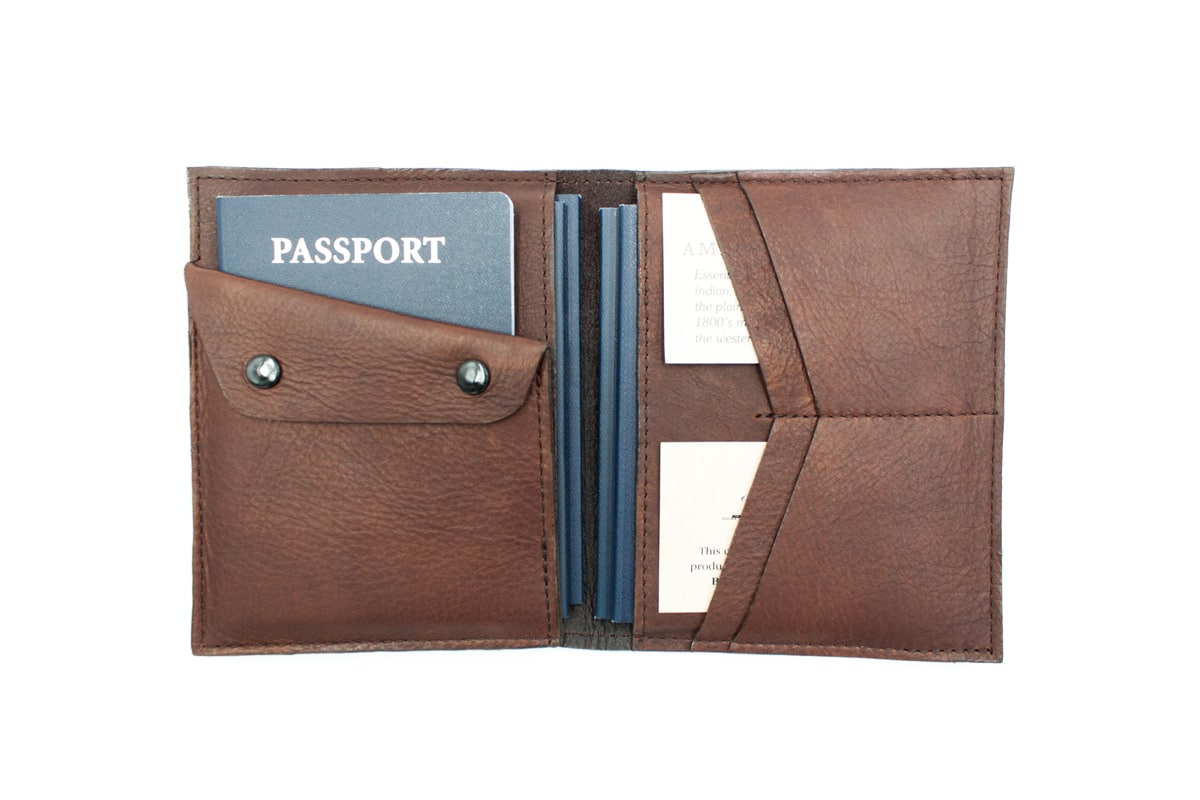 Family Passport Holder
Hold your family passports in our family passport holder. This family holder lets you store up to five passports. Put yours in the slanted pouch and store two in the right and left slots. Only need to store three passports? Keep them all on one side and use the other side as a bill slot for your foreign bills. Only traveling with two? This can easily be used as a dual passport wallet too.
Document Organizer Wallet
Ever found yourself digging around for plane tickets, train tickets, or other travel documents? Getting through the ticket check area can be a hassle, but this document organizer wallet solves that problem. This travel wallet organizer is great at keeping everything organized. Keep your hand on this wallet and you'll have access to whichever documents you need when you get up to the ticket check. Your family will thank you.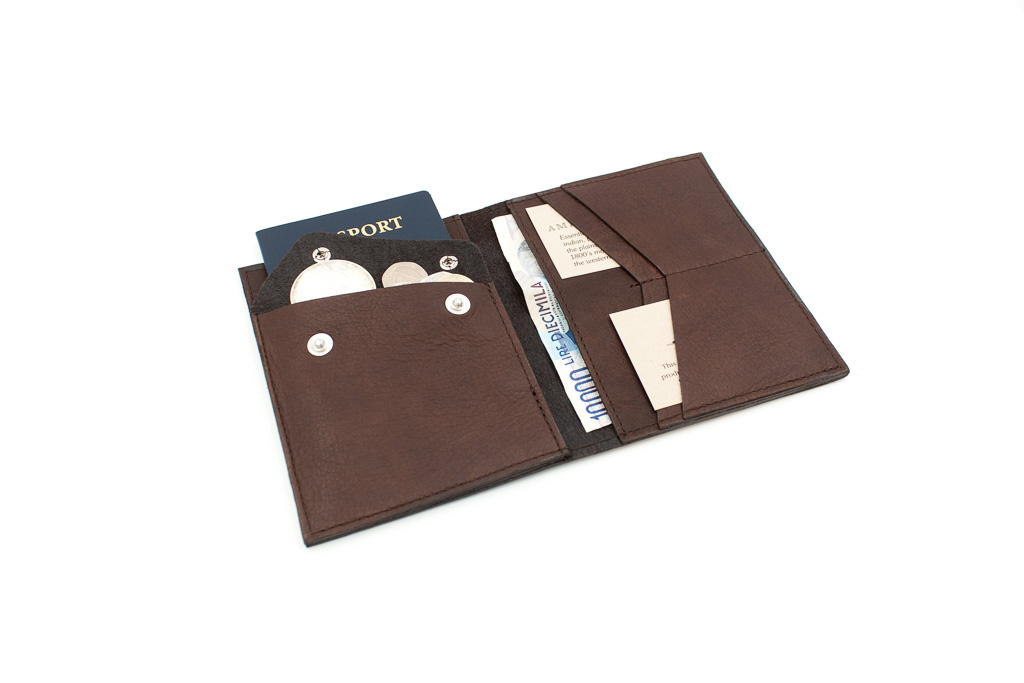 Travel Document Wallet – Handcrafted and Handmade
A travel document wallet can ease your frustrations while you travel. And this family passport holder does it with strength and style. Our leather shop workers handcraft this American Bison leather travel document wallet piece by piece. We take great care to ensure the stitching is even, the lines are straight, and the snaps are secure. We hand package this travel document wallet for you and your family before we ship it out. We're thrilled to be part of your travels!
Full Grain Leather
We use the very best leather in our family passport wallet because we want to make sure your wallets and billfolds last a long time. The full grain leather in our family passport holders is strong because of the dense grain structure in the leather. Full grain leather comes from the top most part of the Bison hide which is what makes it so strong. You can learn more about full grain leather here.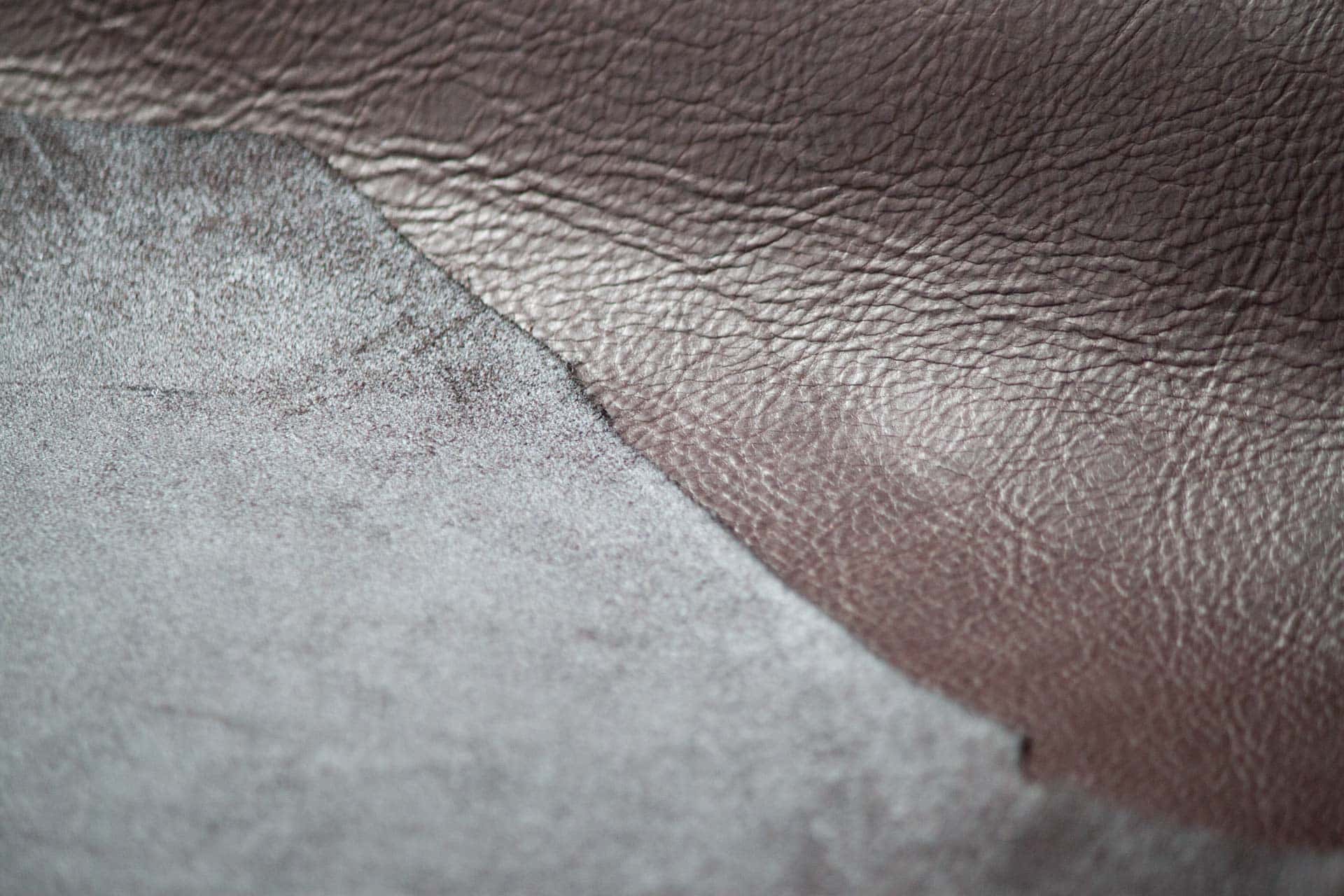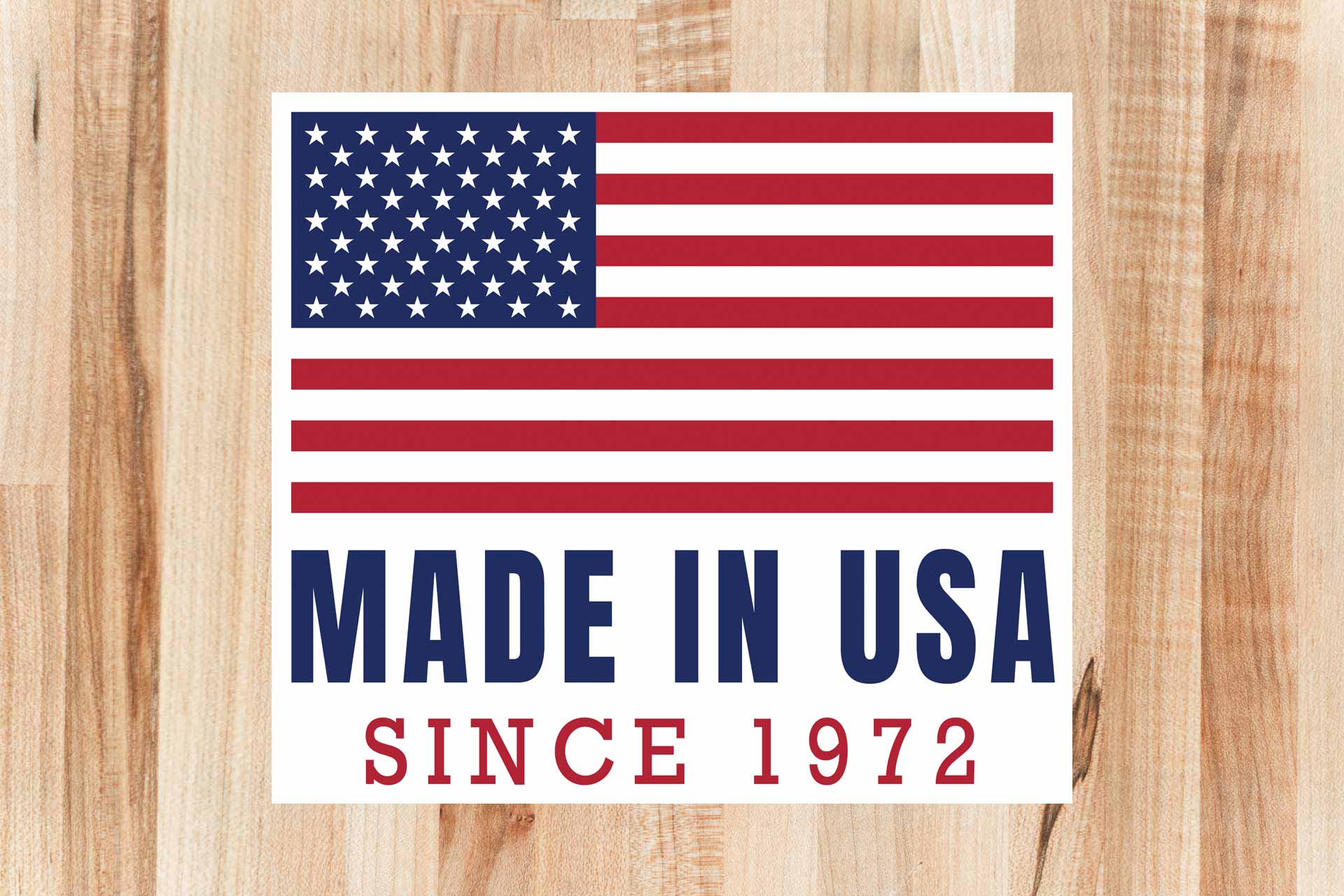 Made in USA
We craft this Leather Family Passport Organizer in our workshop in Worthington, MN, USA. Our master leathersmiths make sure that every piece of leather, every stitch sewn, and every thread trimmed is done to our highest standards. Our Leather Wallets & Billfolds, including this family passport holder are Made in USA and built to last.