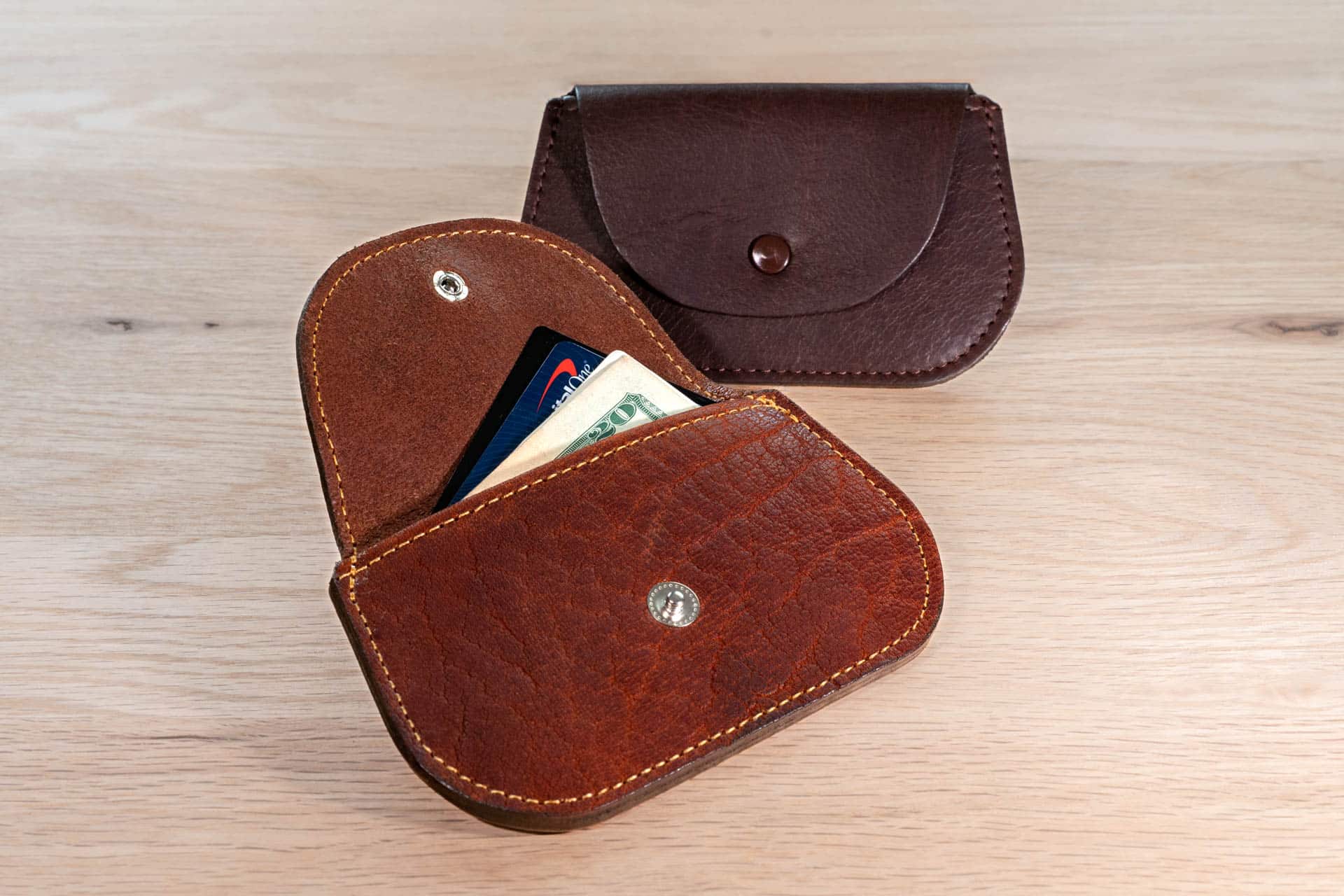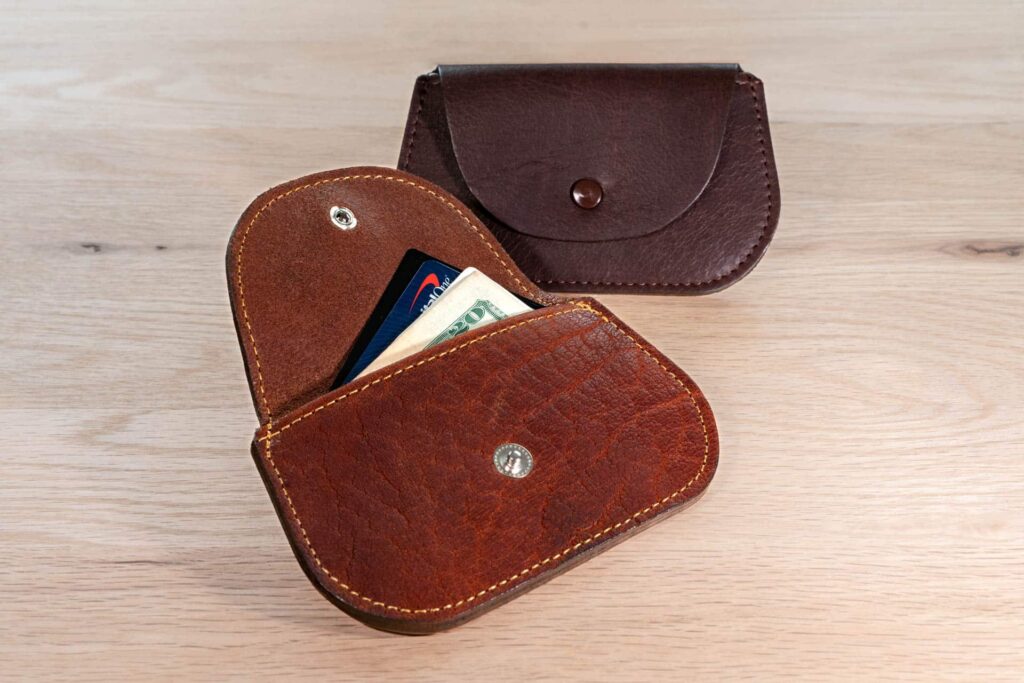 Minimalist Wallet for Women
Our Women's Minimalist Wallet was created to be ultra thin so it's easy to slip into a tight pocket without much room. We know you don't want to sacrifice style, so we've designed this wallet with curved burnished edges and a stylish flap. To make sure our women's card wallet stays minimal, we've added a small snap to the front flap. This snap won't get in the way and will keep the flap closed. Open the flap and you'll be able to easily slide business cards and credit cards in and out. We handcraft the minimalist wallet for women using the best full grain leather so it'll have a great feel and last a long time.
Dimensions
(Closed)
Width: 5.25 in
Height: 3.25 in
Thickness: 0.25 in
Dimensions
(Open)
Width: 5.25 in
Height: 5.875 in
Thickness: 1/4 in
In Your Pocket/Purse
(Filled)
Width: 5.25 in
Height: 3.25 in
Thickness Range: 0.25 – 0.9 in
Women's Card Wallet
These days we're always on the go and need a quick simple solution to managing and organizing our cash and cards. After testing different designs, this women's card wallet is the perfect solution. It retains the style and class of traditional wallets but does so in a minimalistic way. It's thin, secure, and will hold your credit cards, business cards, and cash that you need for the day.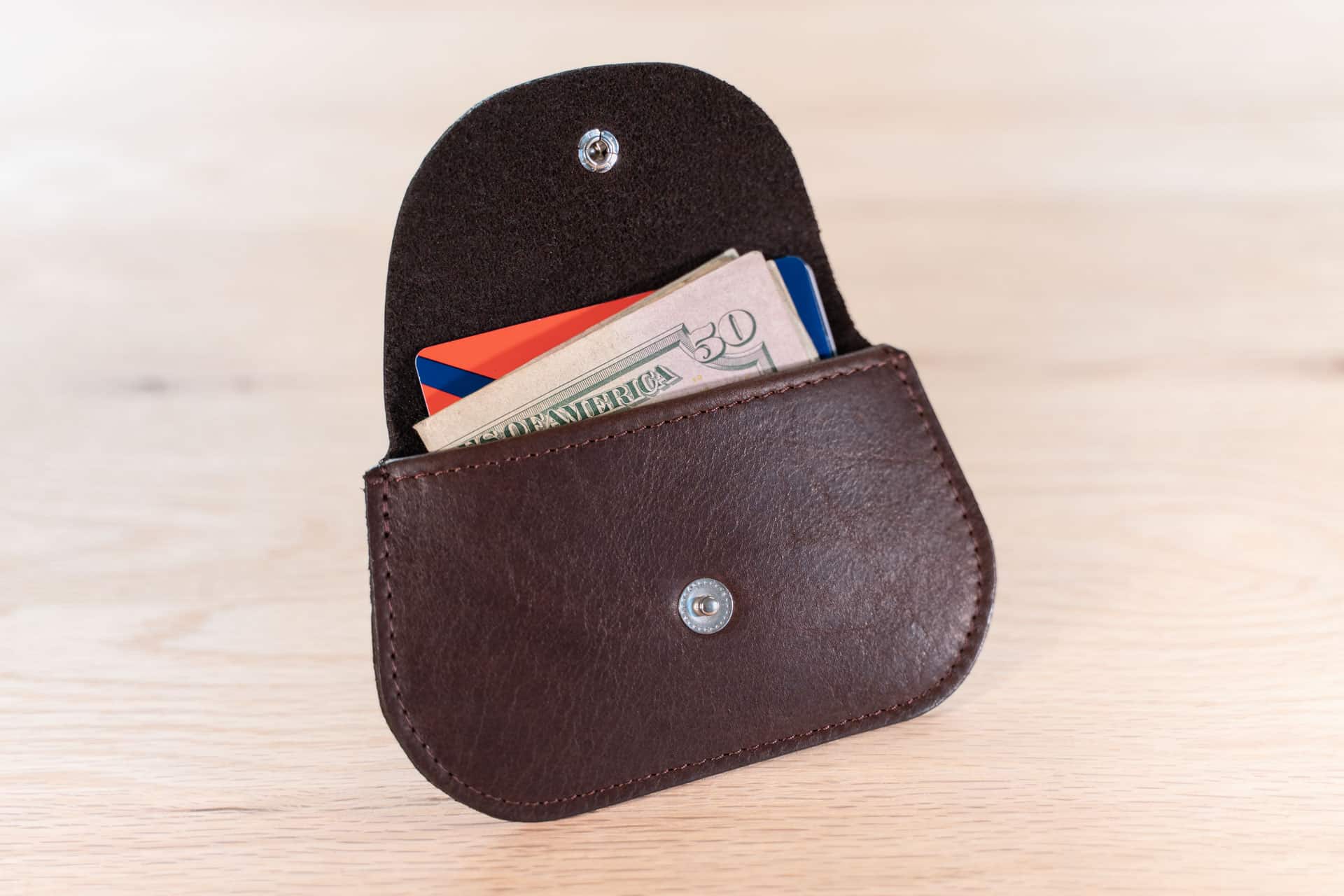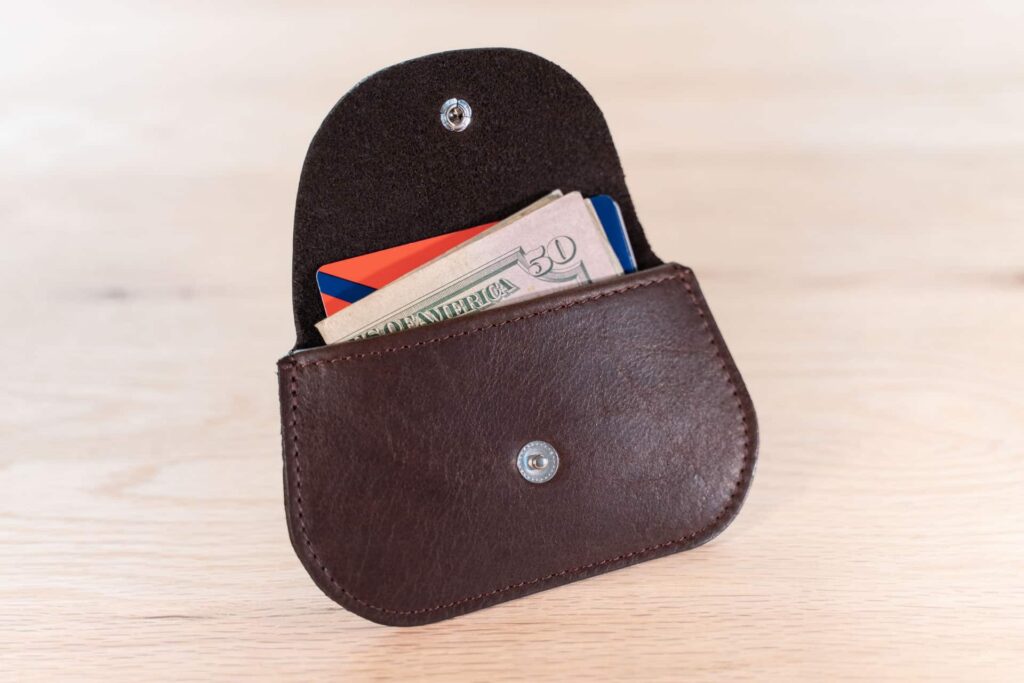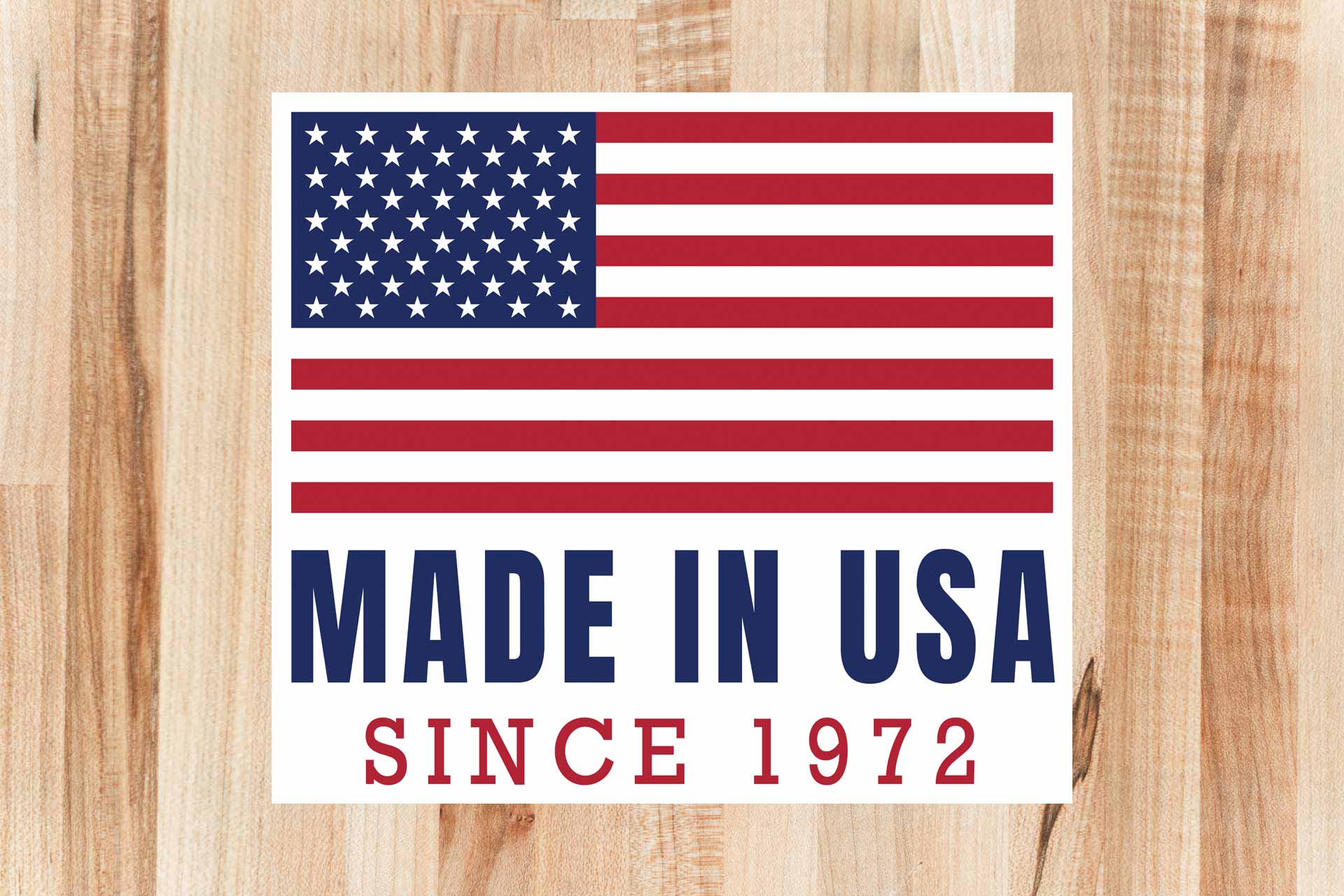 Made in USA
We handcraft our minimalist wallet for women at our workshop in Worthington, MN. We make our leather goods personally because we want to ensure that everything that leaves the Buffalo Billfold Company holds up to our exacting standards. This leather wallet is made in USA and built to last.
Beautiful Leather
We make this credit card wallet using full grain leather because it's the strongest you can get. This type of leather retains its most dense grain fibers and natural markings, while "top grain leather" has had this dense fiber structure sanded off. This type of leather will last longer than other types of leather. As you take this wallet in and out of your pocket or purse it will develop an amazing patina, giving you a story to tell for years to come.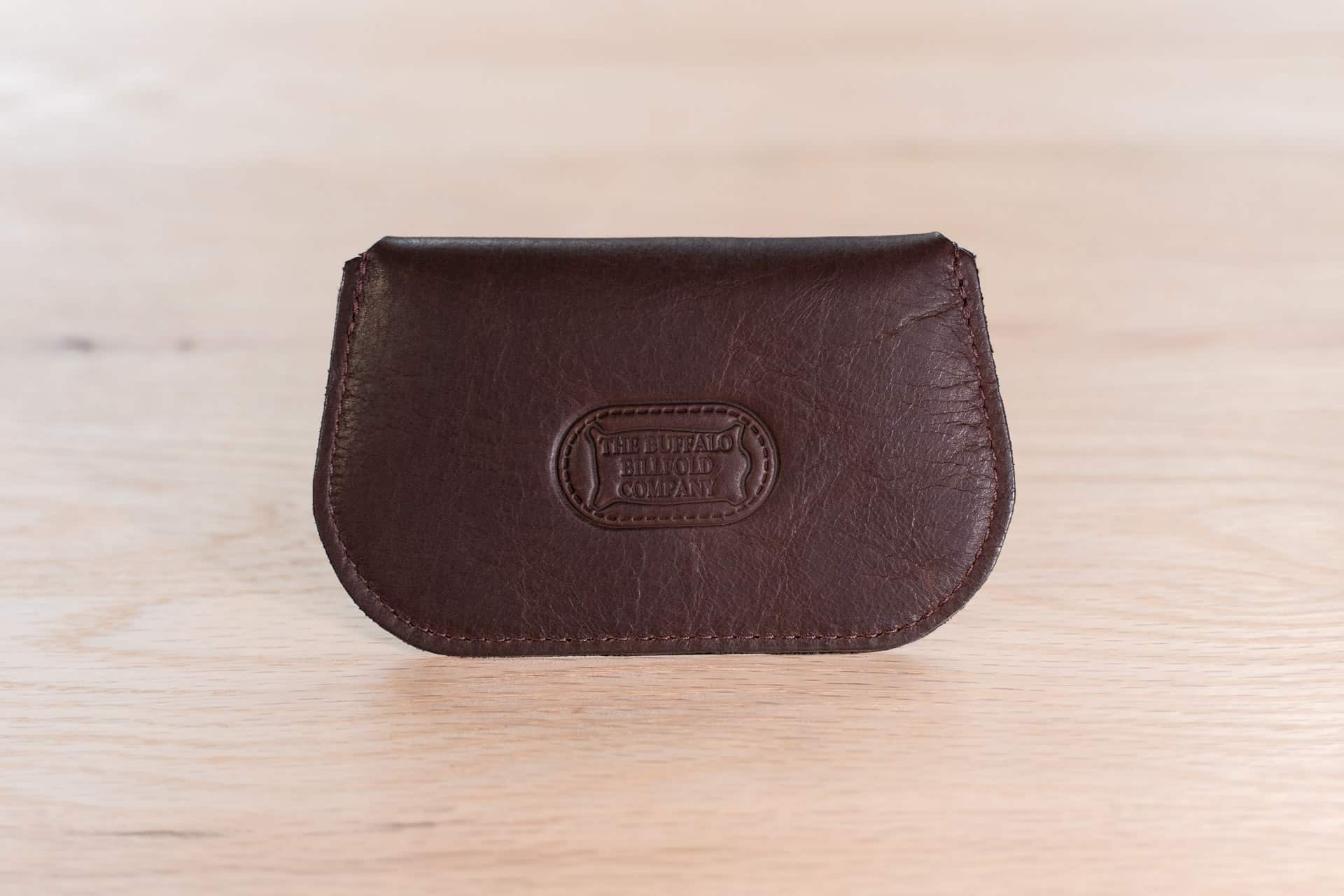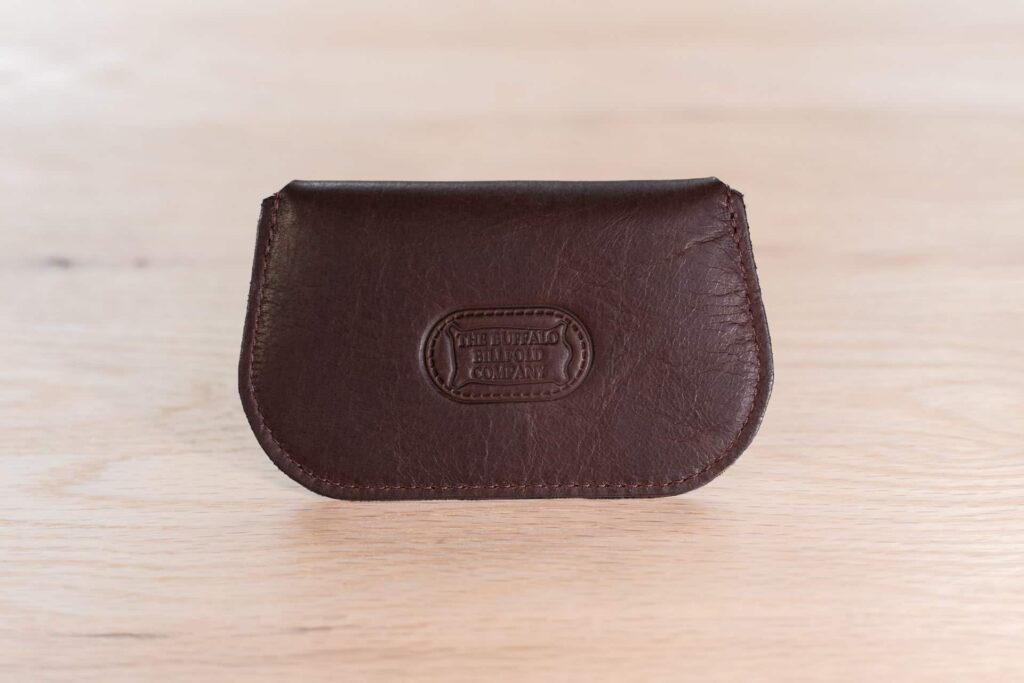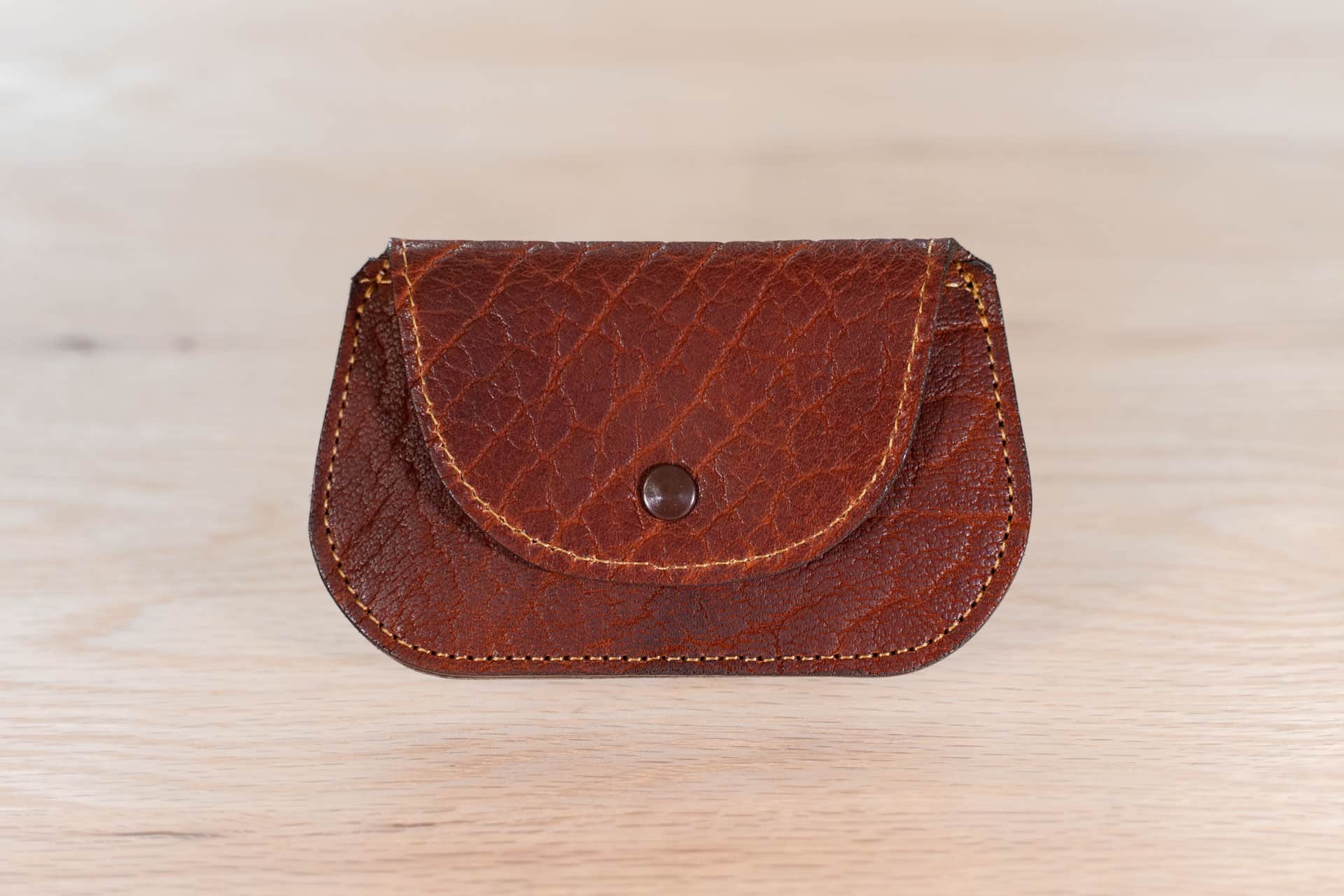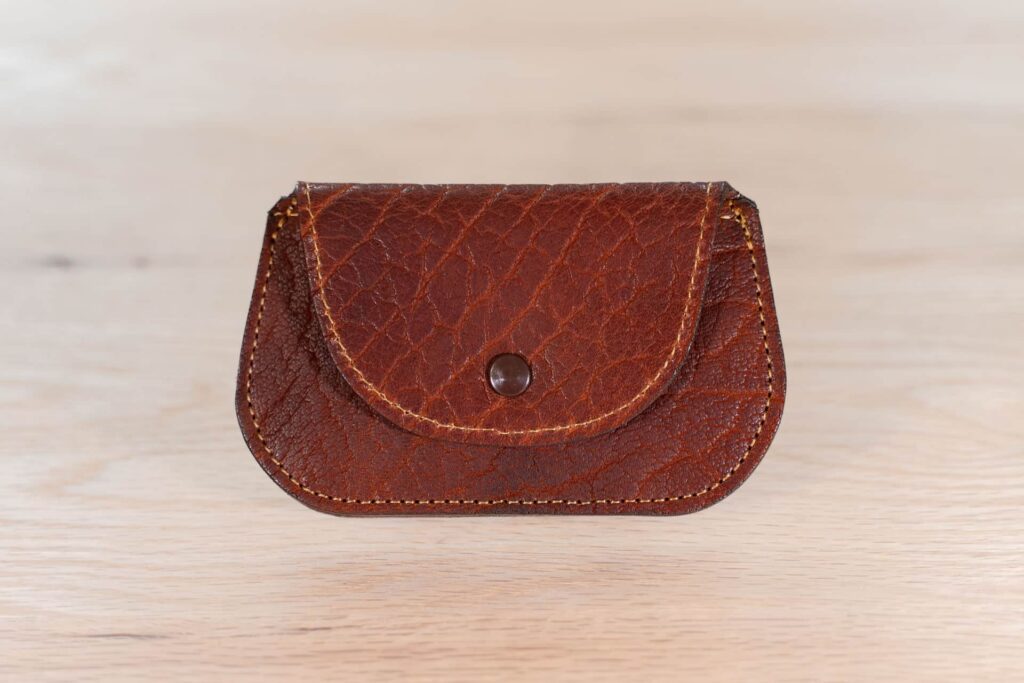 Handcrafted
Our women's minimalist leather wallet is handmade from American Bison leather. We choose the strongest leather grades including full grain leather and shrunken Bison leather, so it will develop a patina as it ages. The leather used to make our women's minimalist wallet is handpicked to find unique patterns so the flap and body match.