Leather Rifle Scabbard
This leather rifle scabbard is handmade from American Bison leather. We hand lace this scabbard with leather lacing so it's tough and durable. We use red leather to make this scabbard because it's the natural color of things in the prairie. This leather scabbard is Made in USA and built to last.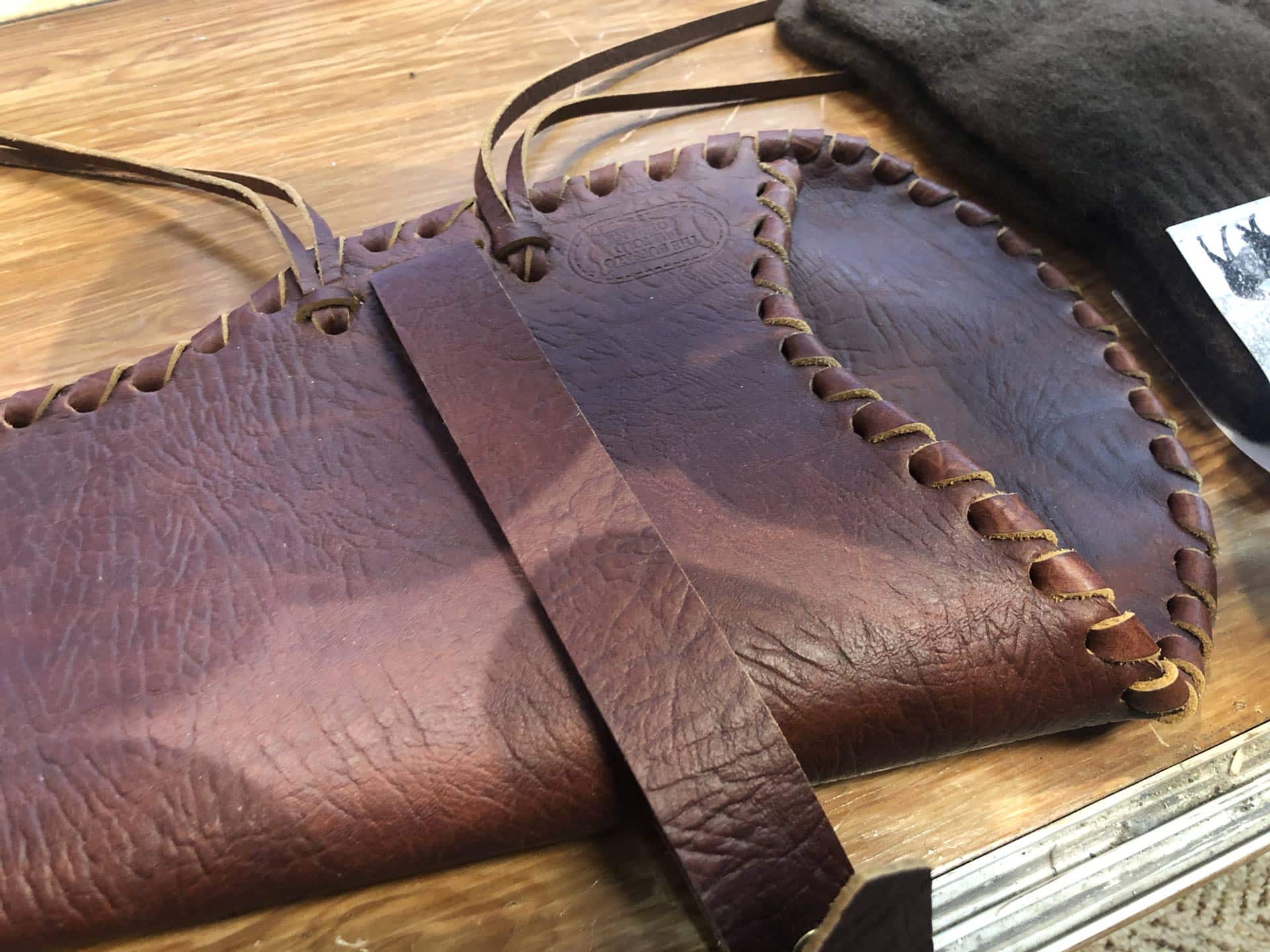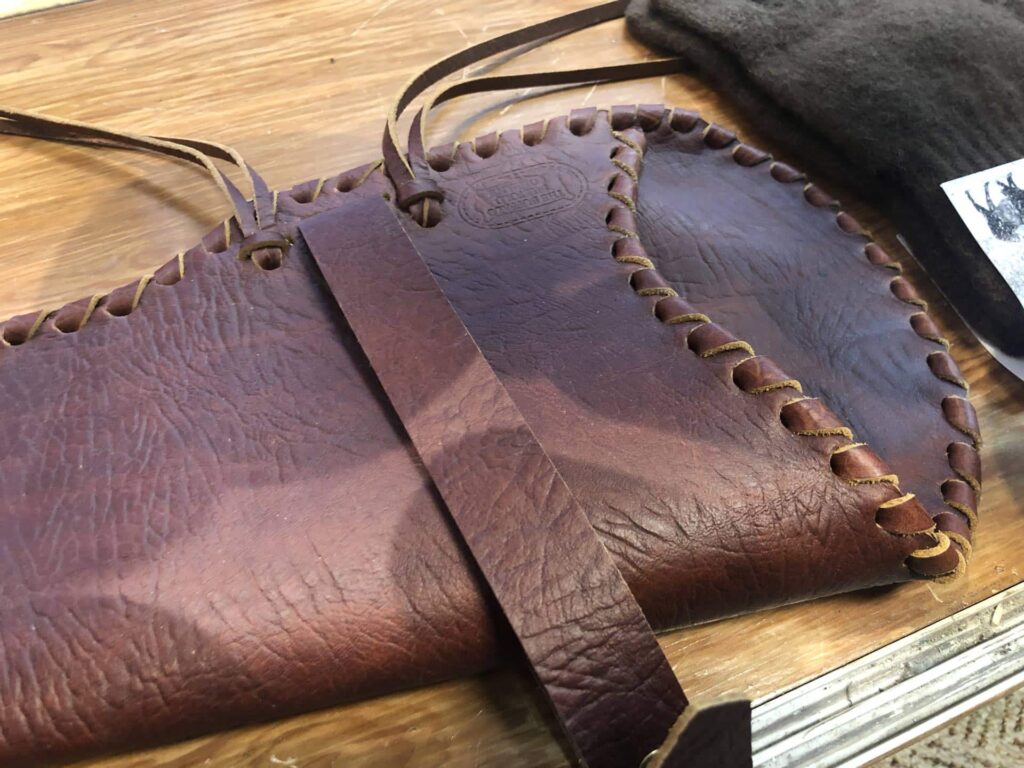 Full Grain Leather
We want you to be able to use your rifle scabbard for generations so we make it with only the best full grain leather and solid brass hardware. The leather lacing is also full grain because this type of leather has a dense grain structure. That means it will hold up much longer. Leather lacing is even stronger than thread so this strap is incredibly durable.
Brass Buckles and Adjustable Straps
Strap this rifle scabbard on with these adjustable leather straps and slide your gun in. We've added strong brass buckles so they'll last long. This leather scabbard will develop an amazing patina as you use it hunting or for historic reenactments. It's entirely handmade too. We pick out the pieces by hand and lace it by hand, including the rounded top edge where your gun slides in to create a good look and extra durable top.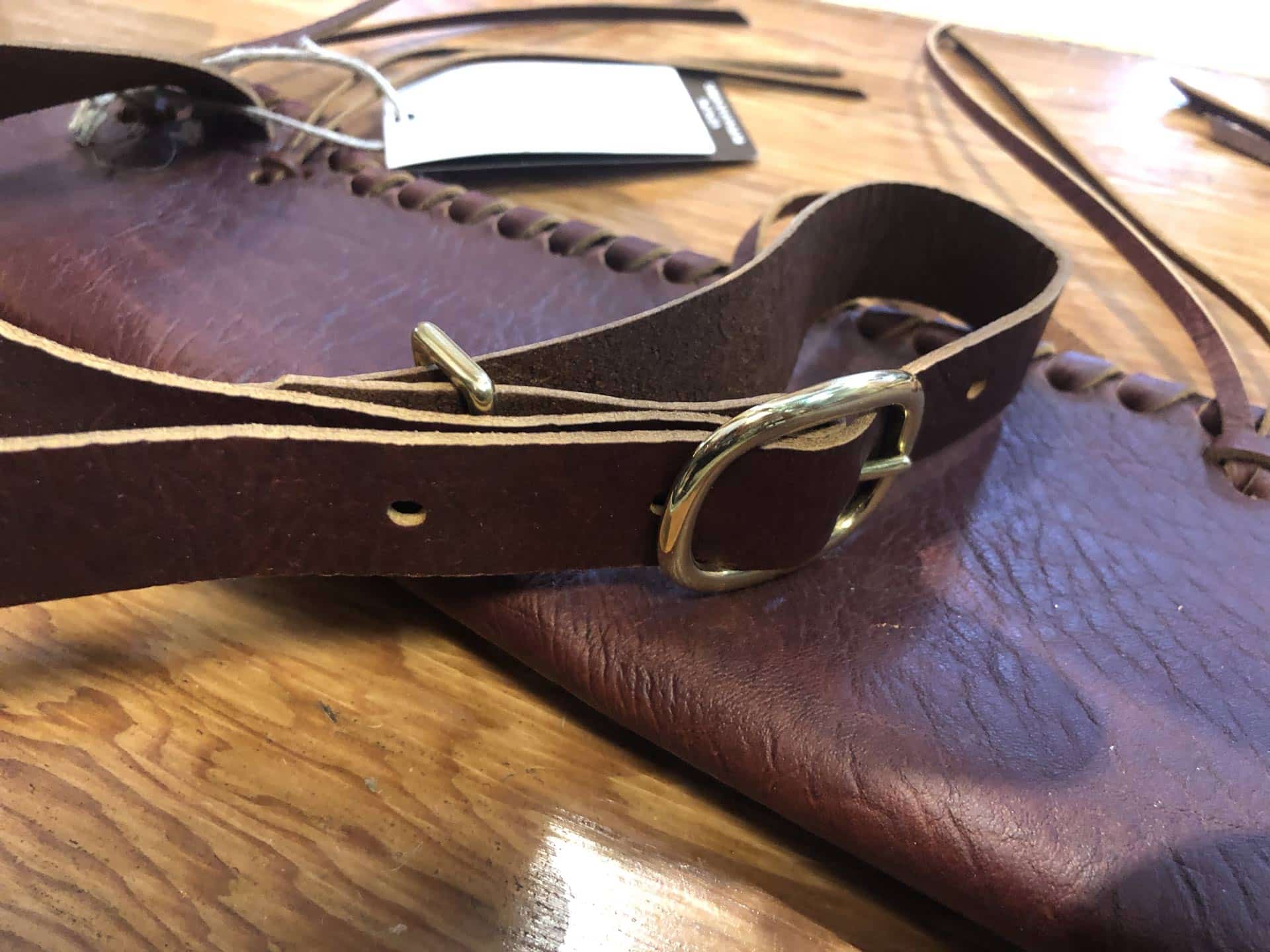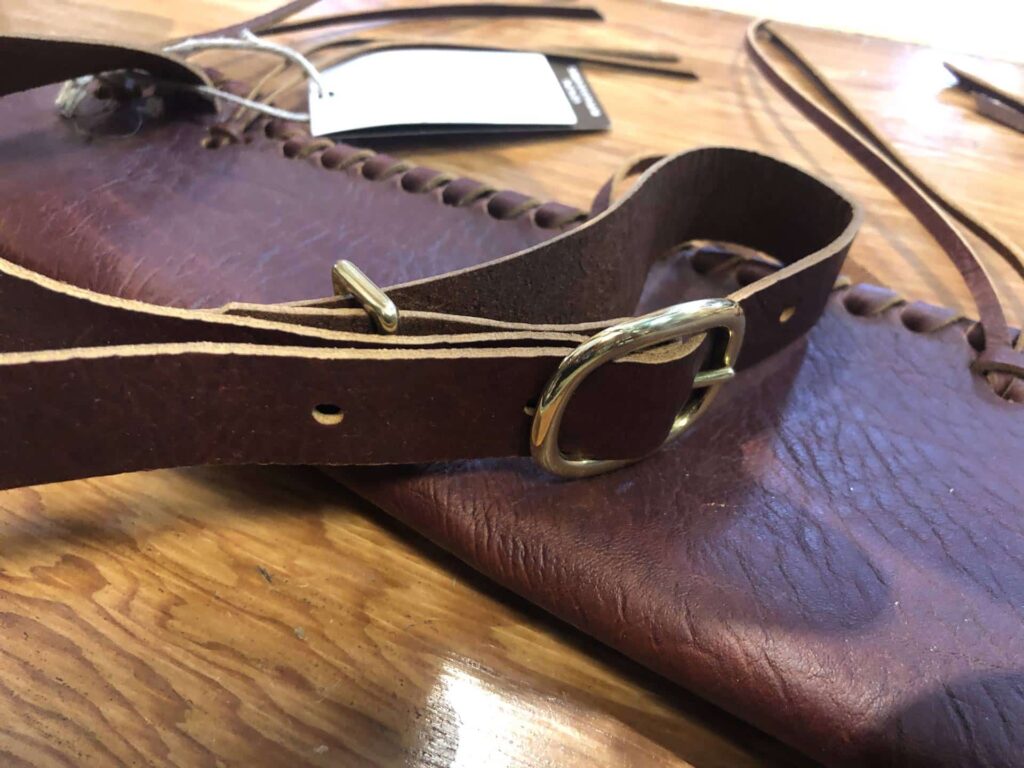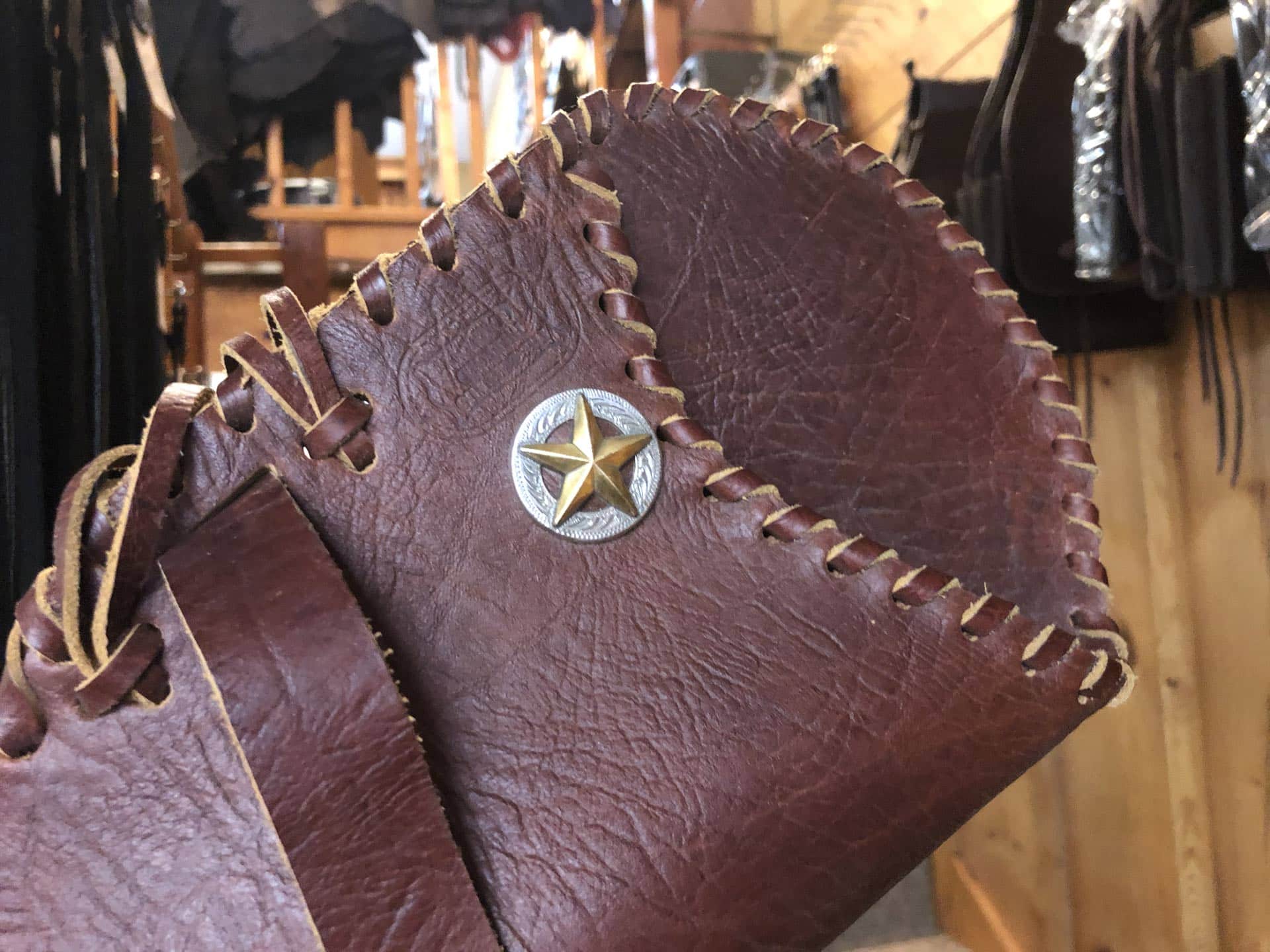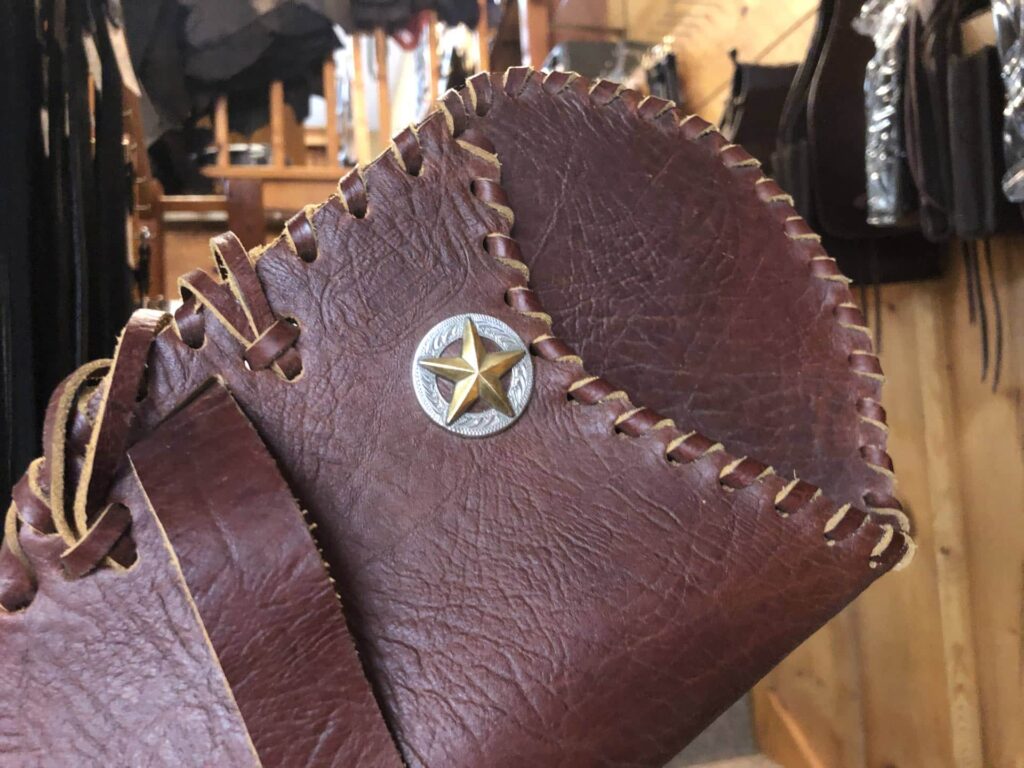 Leather Rifle Scabbard with Texas Star
This scabbard features a Texas star concho. Put your gun in and check out it's distinctly western style. This scabbard is great for Texans that like an authentic historic look and feel.