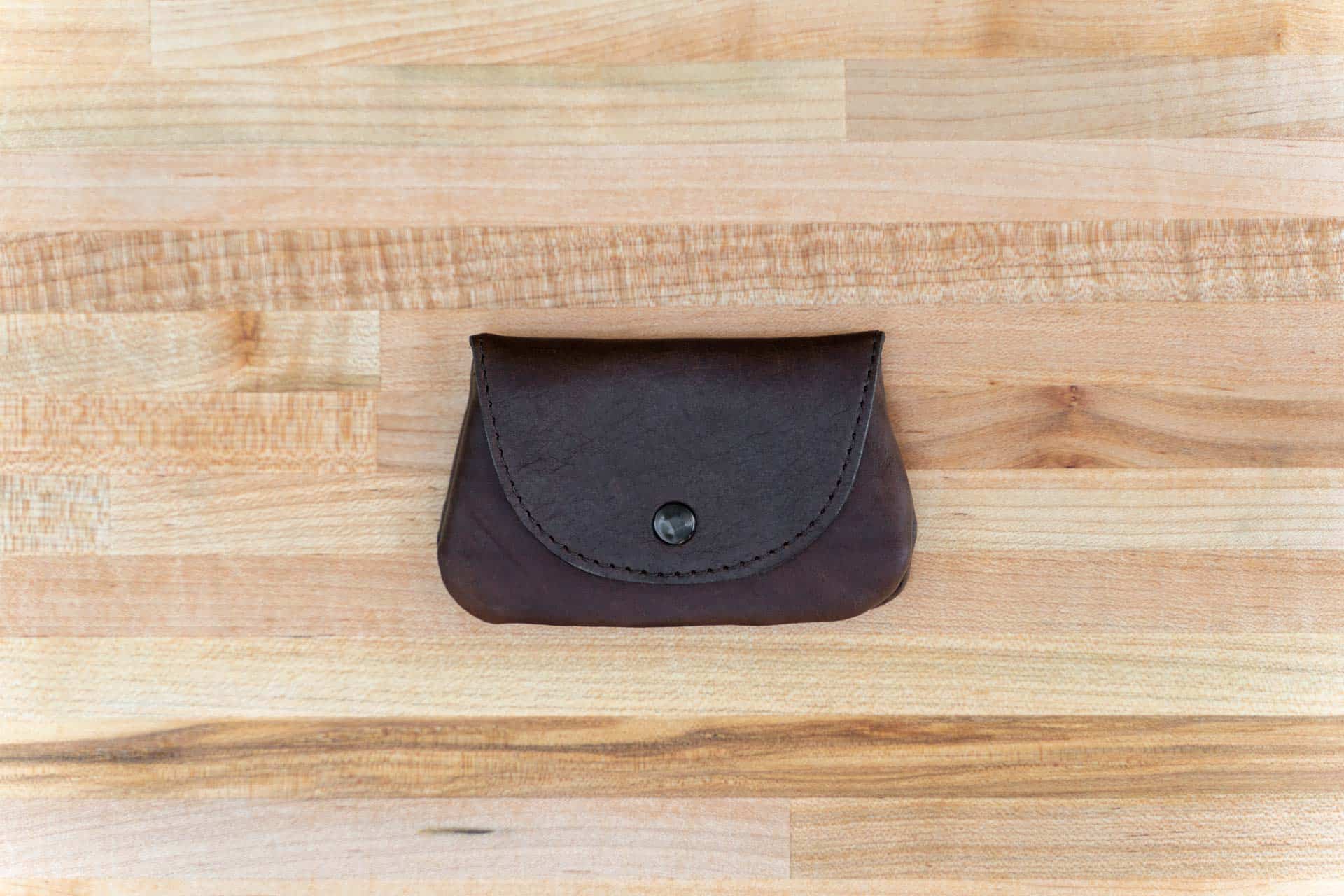 Mens Coin Purse
Our Mens Coin Purse is handmade from Bison leather. It's great for guys that are looking for a leather coin purse for their pocket. This small compact button coin purse fits well in pockets because it has rounded corners and turned edges. Its rounded corners let it slip in and out of a pocket without catching. The opening of this case is perfectly sized to fit credit cards so you can easily carry coins, cash and cards. Our mens leather coin purse features a gusseted bottom. That lets you hold a lot of coins towards the bottom which allows it to be held in your hand easier. Besides your pocket, this coin purse works great in backpacks, cars, and purses too. Our mens leather coin purse comes in brown, black and red leather, is Made in USA and built to last.
Full Grain Leather Coin Purse
We make this leather coin purse from full grain leather because it's the strongest and most durable type of leather. That means that this little coin purse is tough and rugged and can take withstand daily use far better than other types of leather coin purses. We use American Bison leather because it has a more dense grain structure than cow hide leather. But don't think it's hard to the touch. We tan this small coin purse to be soft and flexible. Anyone that carries their coins and cash with in a pocket, backpack, or truck would love it!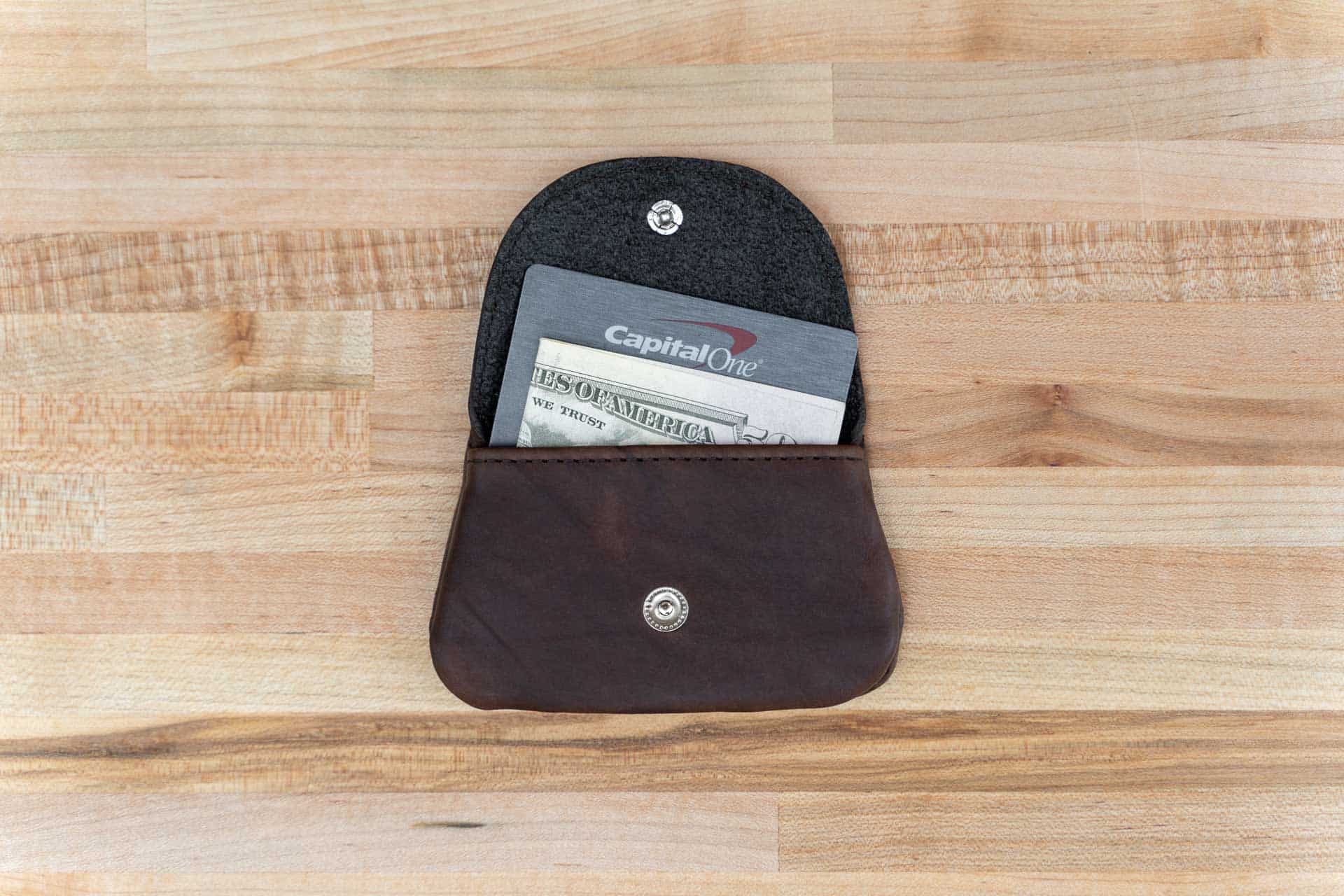 Coin Purse with a Snap
Our mens coin purse closes with a snap. We use a durable snap that sits on the flap of this coin purse so you can securely fasten the flap closed once you've got your change, bills, and credit cards inside. The snap on this coin purse lets you open and close it a bit faster than you could with a zipper. Our snap coin purse is perfect for any guy that access their cash often.
Brown, Black, or Red Leather
You're going to have an easy time getting the case you want because we make it in three different colors of leather. You can choose from a chocolate brown leather, black leather, or russet red leather. We make this coin holder in natural colors to emulate the natural colors of the prairie. Each purse is unique because the leather retains the natural grains of the Bison hide after we tan it. We combined this type of tanning with three natural colors, giving our coin purses for men a vintage design.